Belarus is home to a multitude of casinos. And yet little tax from gambling is being collected by the state as business owners hide behind complex offshore corporate structures. The Belarusian Investigative Center (BIC) has managed to shed light on some of these schemes and their connection to the regime of Aliaksandr Lukashenka.
When Russia banned gambling on 1 July 2009 after a similar policy was adopted in Ukraine, Aliaksandr Lukashenka saw an opportunity to profit from harbouring exiled businesses and gamblers. Belarus was to become a leading gambling destination and obtain a hefty tax revenue source. But this was not to be.
Belarus' is home to 25 land-based casinos with an annual tax income from gambling at a mere $40 m, making up 0.4 per cent of total annual tax revenue. In comparison, Georgia with 17 land-based casinos is enjoying $100 m in tax dollars, making up five per cent of its overall annual tax revenue. Why, then, is Belarus lagging and what do tax schemes have to do with it? To find out - let us follow the journey of one large gambling business.
Turkish delight
In 2021, H Casino located in Double Tree by Hilton (a hotel in Minsk)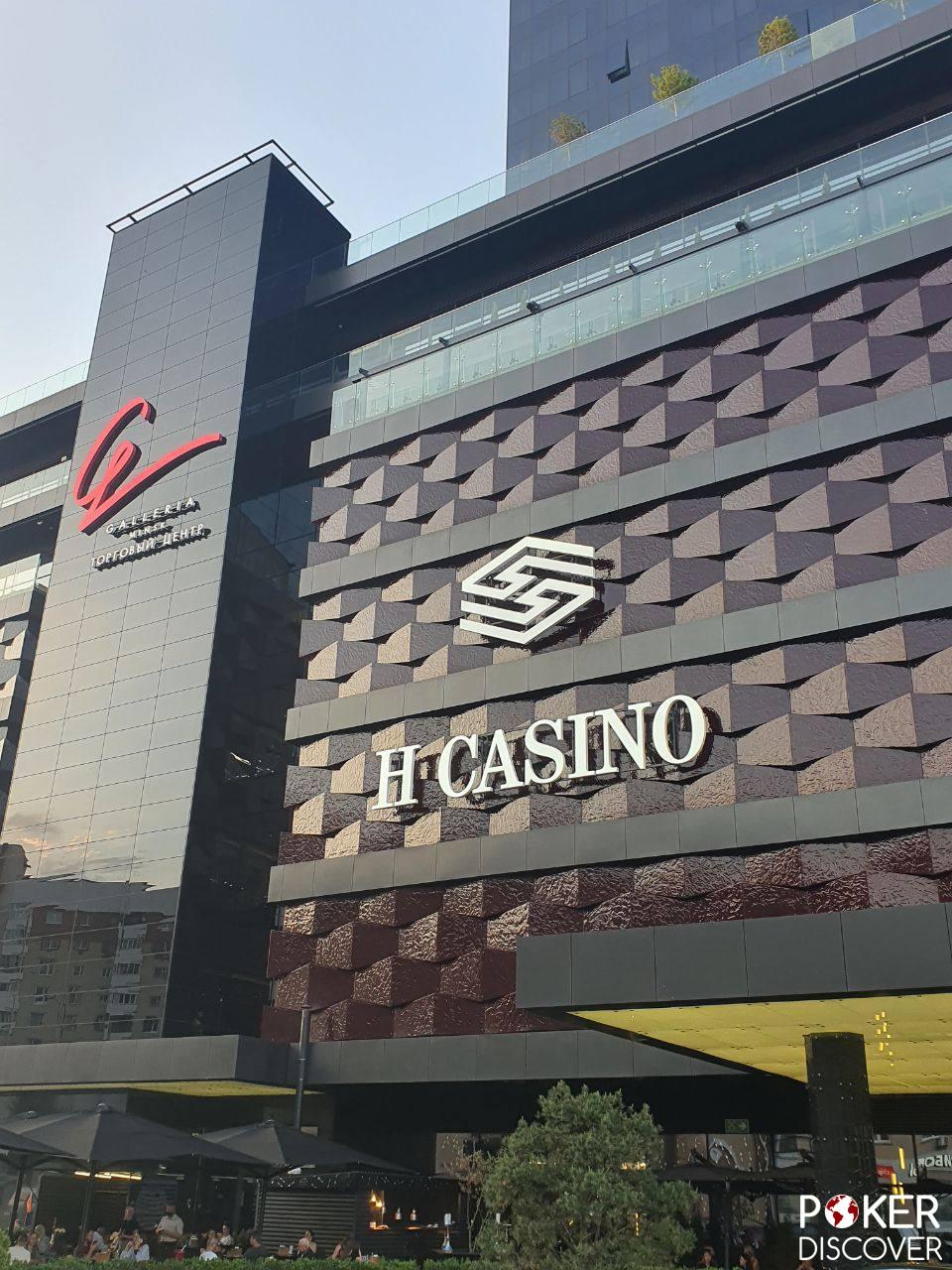 became the most successful gambling business in the country, earning $7.5 m in profits – a number far surpassing its rivals – after being open for only six months.
Yet, despite its Minsk location, unusually large amounts ofa lot of the money remained in Turkey , according to a whistle-blower at H Casino who exposed its inner workings. As it transpired, Turkish citizens willing to go on a junket tour to Minsk would first deposit their gambling money at H Casino's office in Istanbul. Upon arriving in Minsk, they would play a few small games before receiving plastic chips behind the counter up to the amount deposited in Turkey. The final settlement would take place in Istanbul upon their return.
According to the whistle-blower, the scheme allowed the casino to attract clients by offering massive discounts including rebates for a percentage of losses. On some occasions, a patron would lose $50,000 and then reclaim up to 40-45 per cent of the amount. Such hospitality was enjoyed not only by gamblers from Turkey, but also from Israel.
The owner of H Casino is widely understood to be Mr. Egemen Mustafa Shener,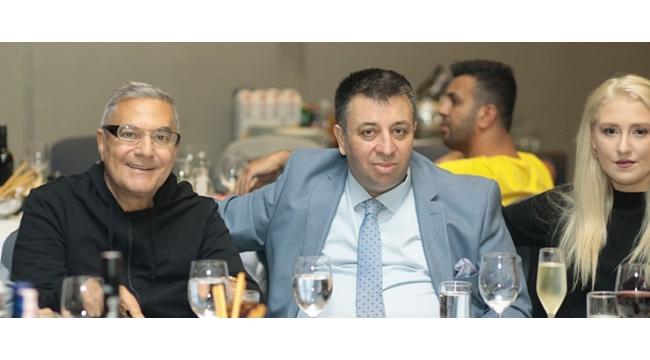 a Turkish businessman renowned for his lavishness. Mr. Shener is notorious for bankrolling Minsk casino tours for Turkish celebrities whom, according to Turkish media reports, he would pay millions of dollars in fees for performing in front of their gambling compatriots.
Back in Turkey, Mr Shener's reputation has been tarnished by local media pondering a potential link between him and another businessman Mr. Khalil Falali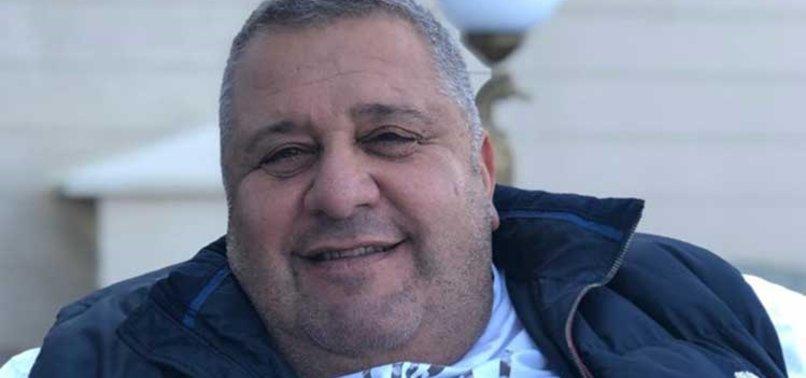 who is being wanted in the USA for money laundering and drug trafficking. Our source at H Casino called Mr. Falali 'one of the investors' in the business. In February 2022, Mr. Falali was shot dead in Cyprus.
In bed with Lukashenka's moneyman
Foreign casino migration to Belarus started with Shangri La,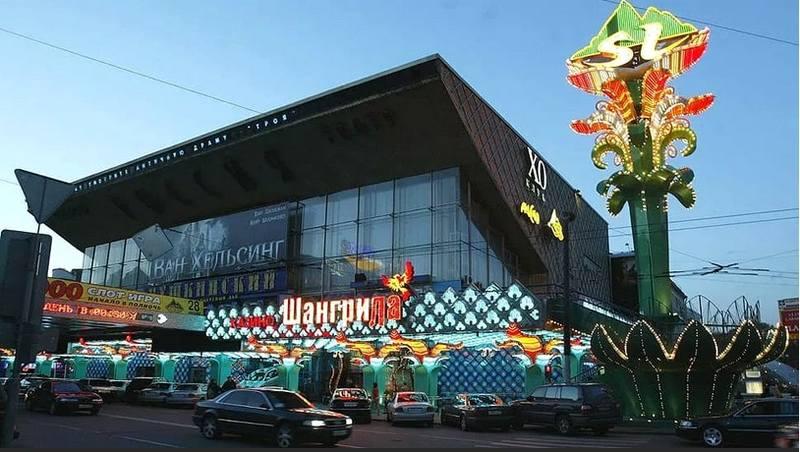 a 90s Moscow venture by an Englishman Mr. Michael Bottcher together with his Russian partner and the founder of Caro cinema theatre chain Mr. Leonid Ogorodnikov.
In 2011, Mr. Bottcher became wanted by the Russian authorities for running illegal casinos in Russia. To make the situation worse, the Izvestia newspaper made claims that Shangri La operated on premises of the Belarusian Embassy in Moscow – a statement that triggered the Russian Ministry for Foreign Affairs to send a diplomatic note to Minsk. In response, Mr Andrej Savinykh, a Belarus Ministry for Foreign Affairs representative, lambasted the Russian newspaper for making 'sensational fake news', although a diplomatic response from Minsk did not follow. Shangri La initially denied wrongdoing before pleading guilty and paying a fine.
As the Shangri La scandal kept gaining momentum, a Cyprus firm Roslaton Holdings Limited became a foreign shareholder in the Belarusian gambling business.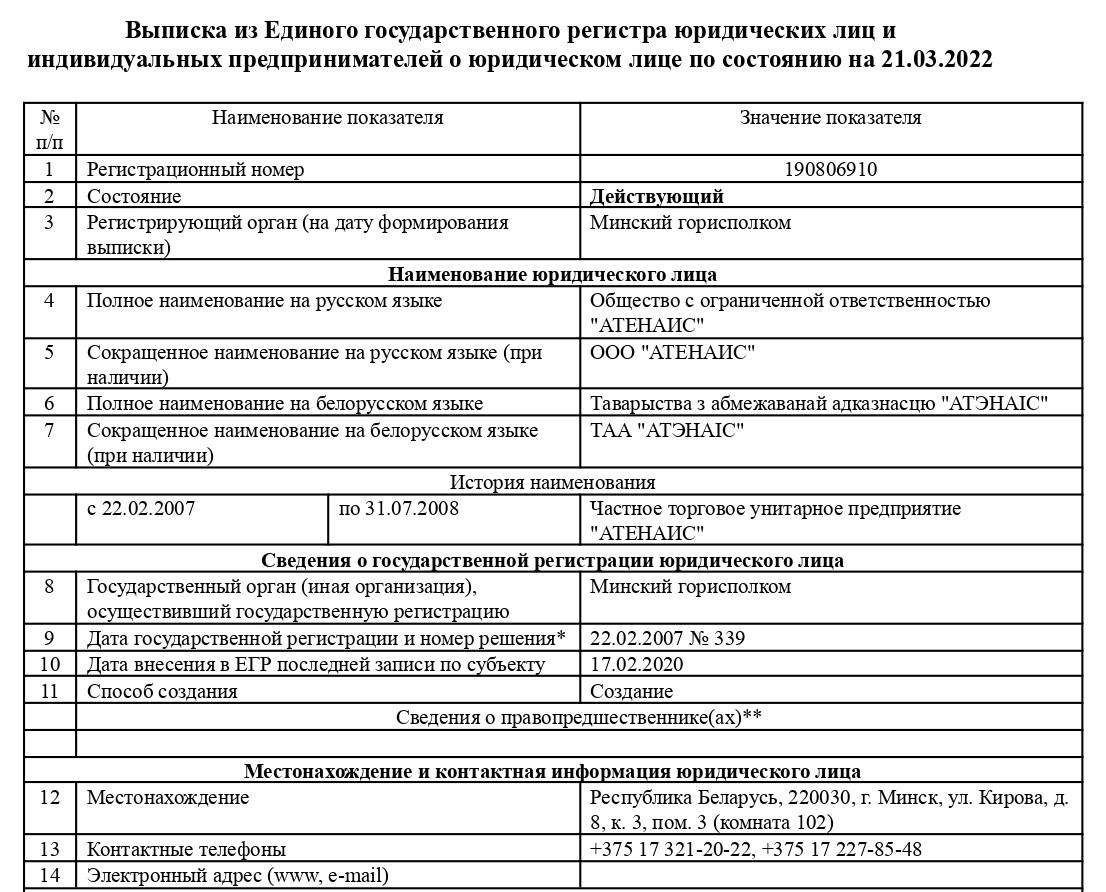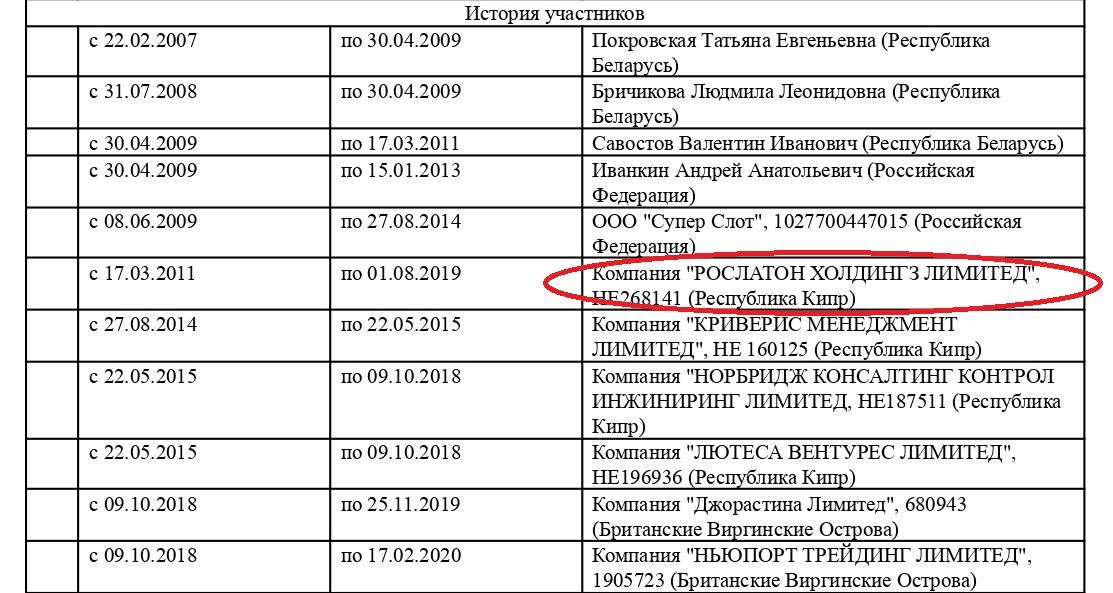 The firm's ultimate beneficiaries are very well hidden from the public eye by an intricate web of offshore companies with nominee owners. Yet, after studying the company's papers, courtesy of Organized Crime and Corruption Reporting Project (OCCRP), the BIC has managed to uncover a Belarusian trace. In one of Roslaton's 2019 financial reports the firm mentioned an affiliated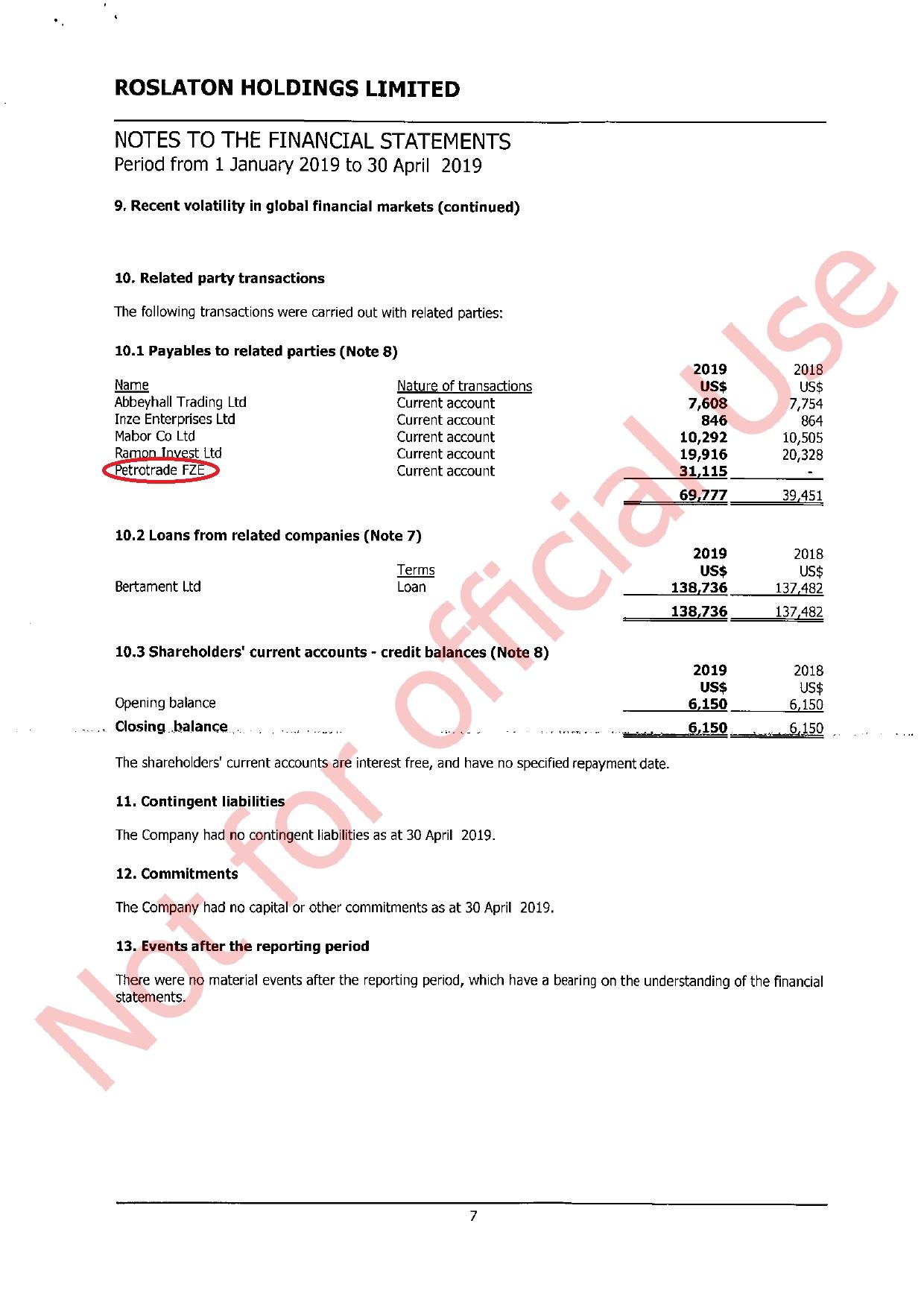 entity Petrotrade owned by Mr. Dzmitry Aleksin,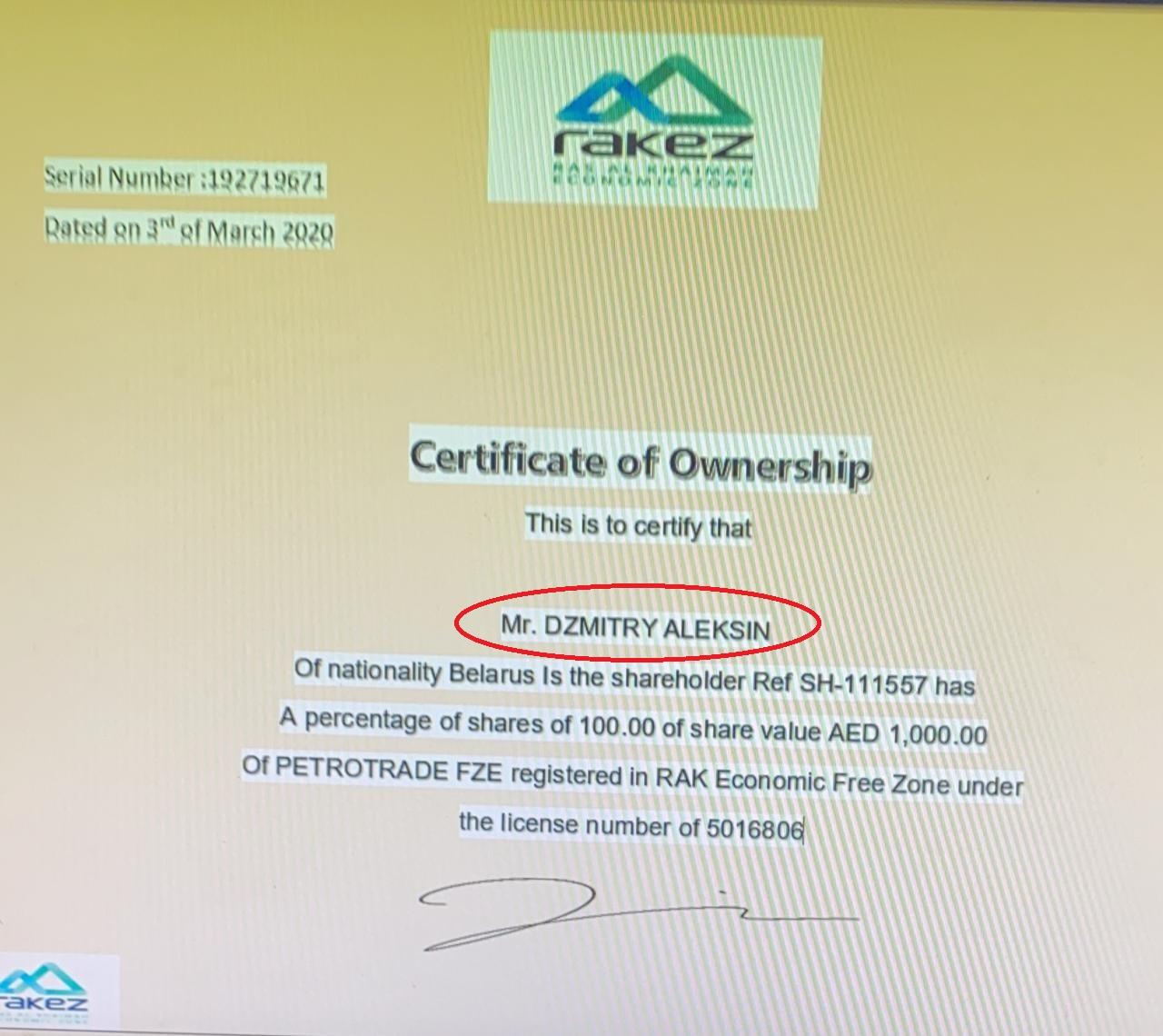 a son of Mr. Aliaksei Aleksin – also known as the 'tobacco king' in Belarus.
In that very year Demistat, another Cyprus company, replaced Roslaton as one of the shareholders in Shangri La's parent entity.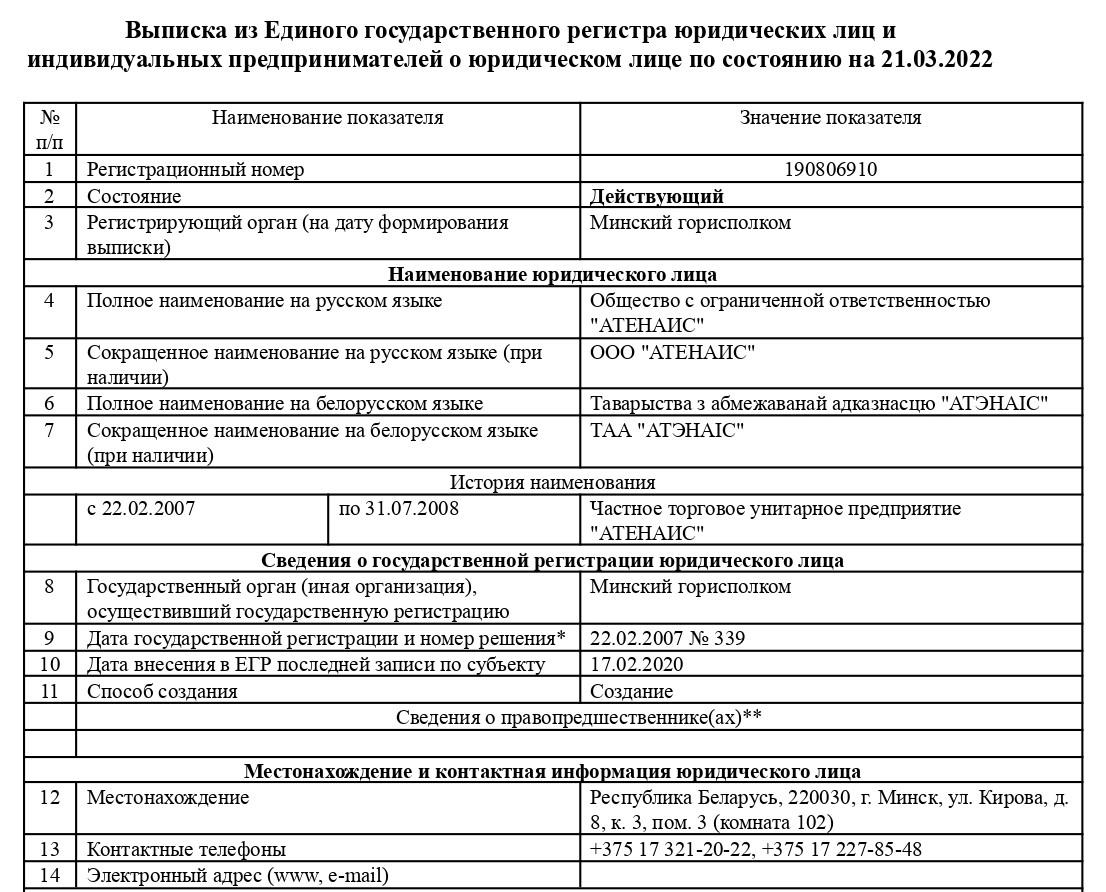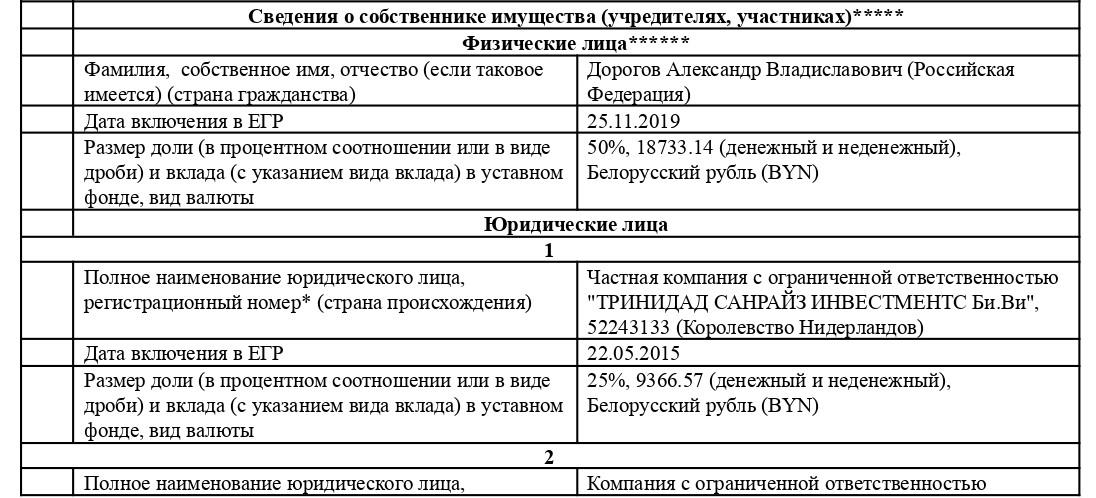 One of Demistat's owners turns out to be another offshore company, Tenolet Limited. It was used by Lewben, a large Eastern European offshore corporate services provider, to carry out Mr. Aleksin's offshore transactions. As our previous investigations have noted, Lewben may have been used to help Belarusian oligarchs launder money through Lithuania.
Mr. Dzmitry Oleksin has refused to comment on his involvement in Shangri La.
Back-alley king
A notable mention is a group of businessmen owning two of the country's largest casinos – Opera (located in Beijing Hotel at the heart of Minsk),
and M1 (located at the Belarus-Russia border).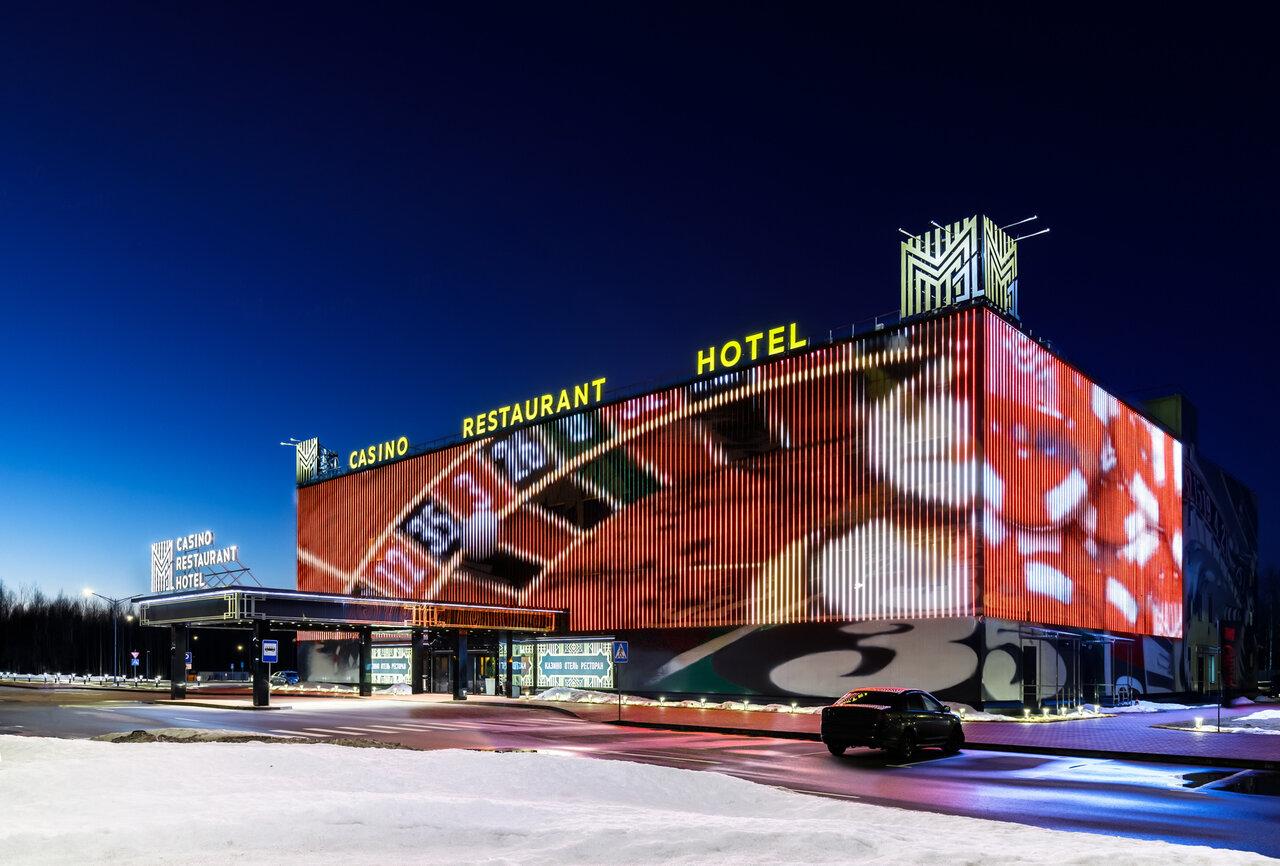 The two casinos combined occupy an area of 7,000 square metres and feature card- and American roulette tables, as well as hundreds of poker machines.
A Russian man Mr. Mikhail Kuznetsov founded the two casinos before transferring ownership to a Cyprus company Monary Limited and another Russian man Mr. Mikhail Konstantinov. In 2021 the two Belarusian casinos earned their owners up to $15 m in profits.
Insiders claim, however, that the ultimate beneficiary behind the Cyprus company and its Russian founder is Mr. Anton Bazhanov,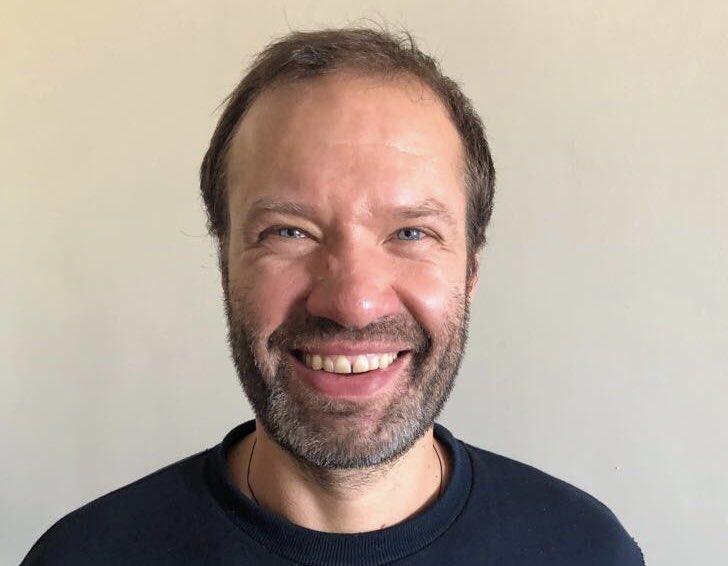 a Russian entrepreneur who was previously arrested for running a chain of illegal casinos in Russia.
From the piles of evidence, the following picture emerges. The firm Monary Limited (formally owned by a Cypriot woman Ms. Tonia Antoniou)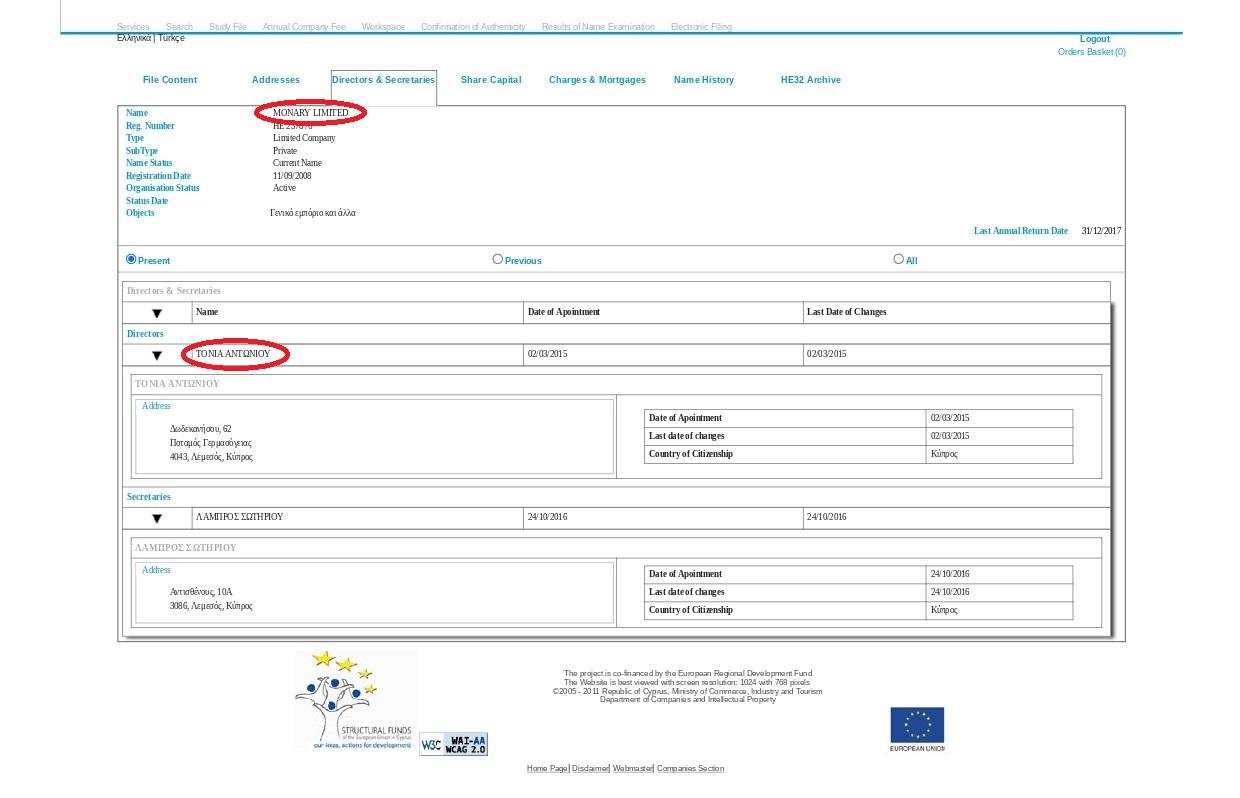 has a Russian businessman Mr. Andrey Myslivtsev as its ultimate beneficiary, according to Ukraine's Businesses Register. Mr. Myslivtsev, in turn, used to be the owner of another offshore company on behalf of Mr. Bazhanov (mentioned earlier). Incidentally, Pandora Papers reveals two instances where Mr. Bazhanov issued letters of authorisation to Mr. Kuznetsov – the founder of Belarus's largest casinos and Mr. Bazhanov's former employee.
Additionally, M-1 was built by a Belarusian company BelTorgSbyt in which Mr. Myslivtsev and a Cyprus firm Mauretti Trading own 25 and 50 per cent stakes accordingly.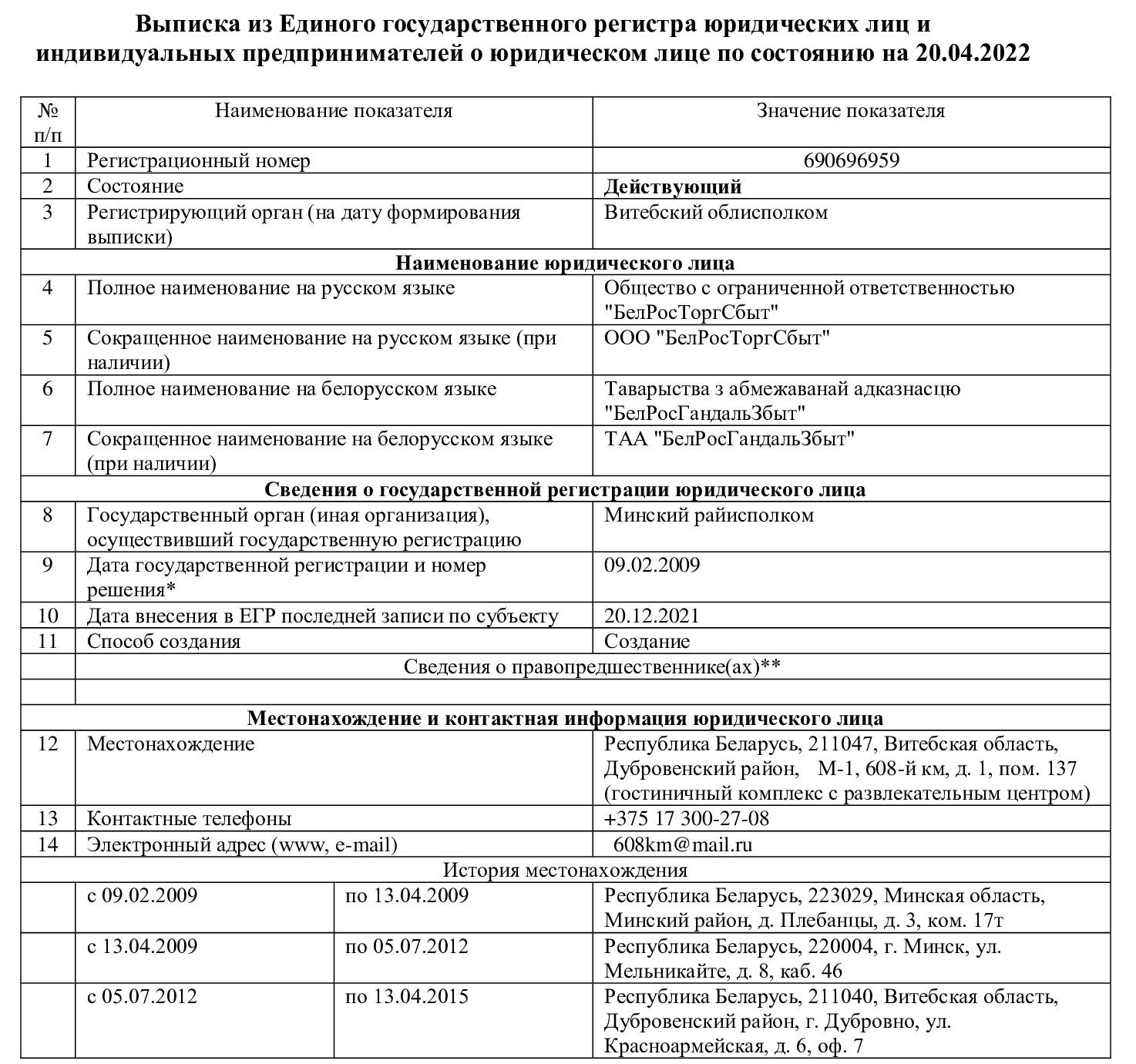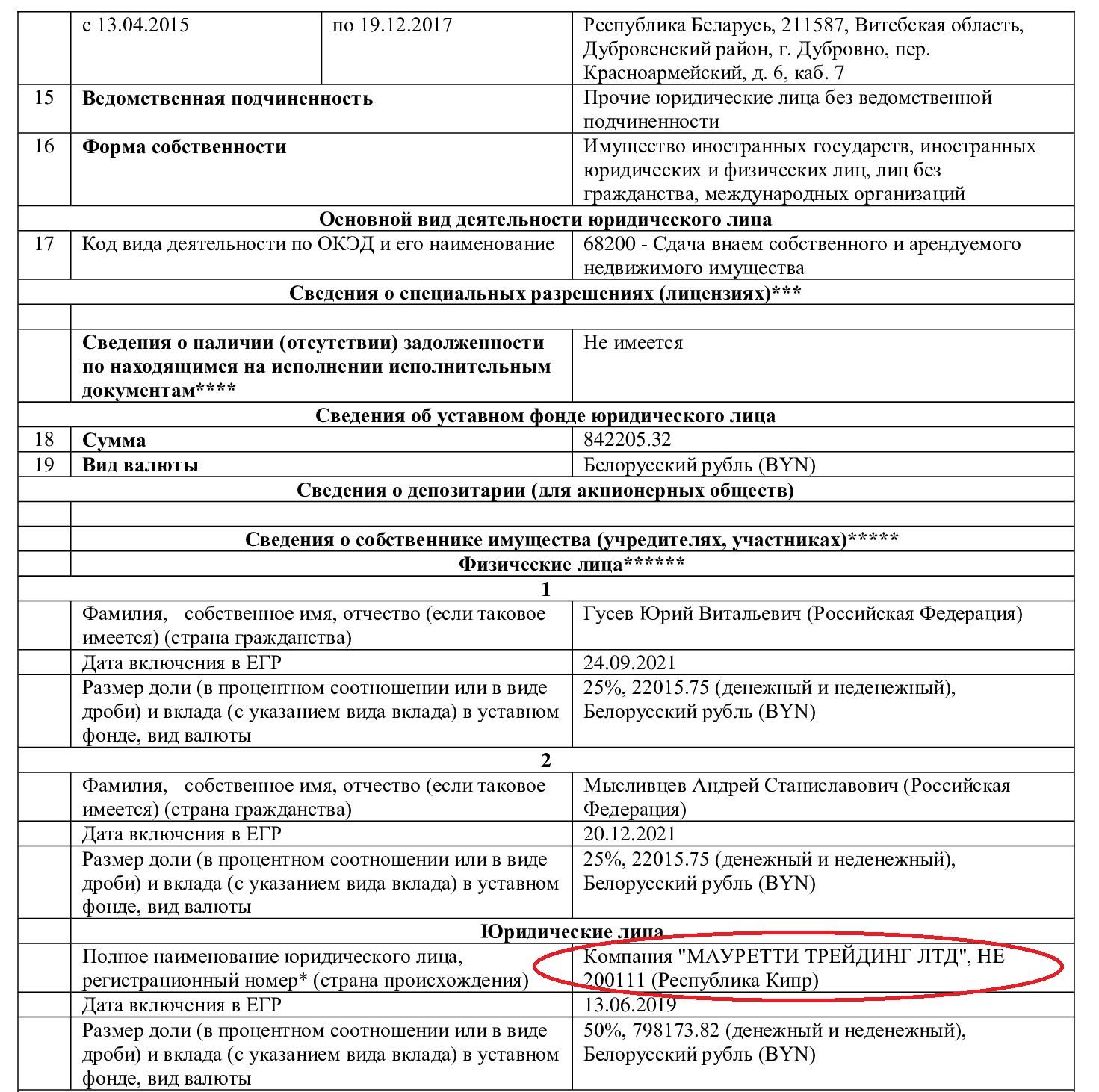 As it transpires, Mauretti Trading used to be owned by two British Virgin Island companies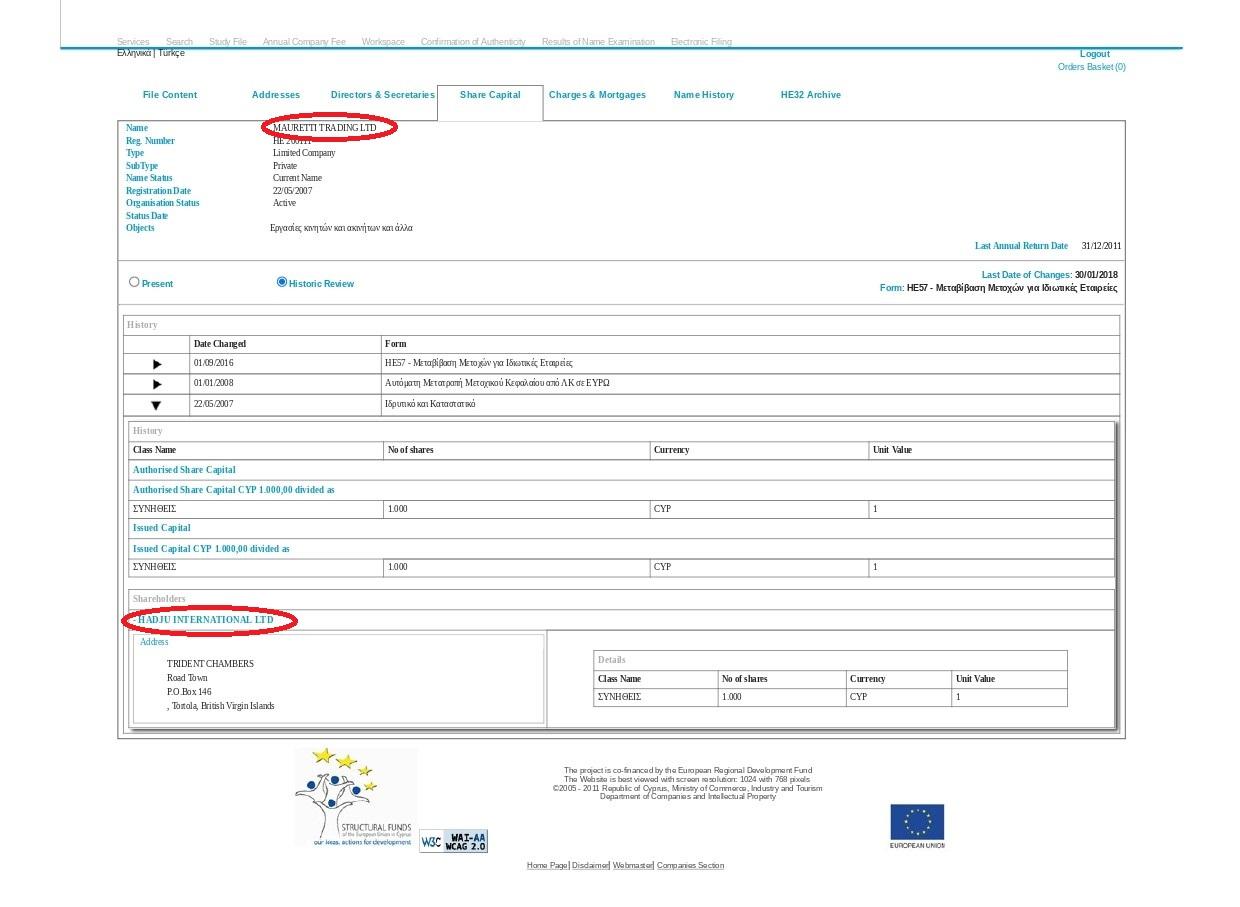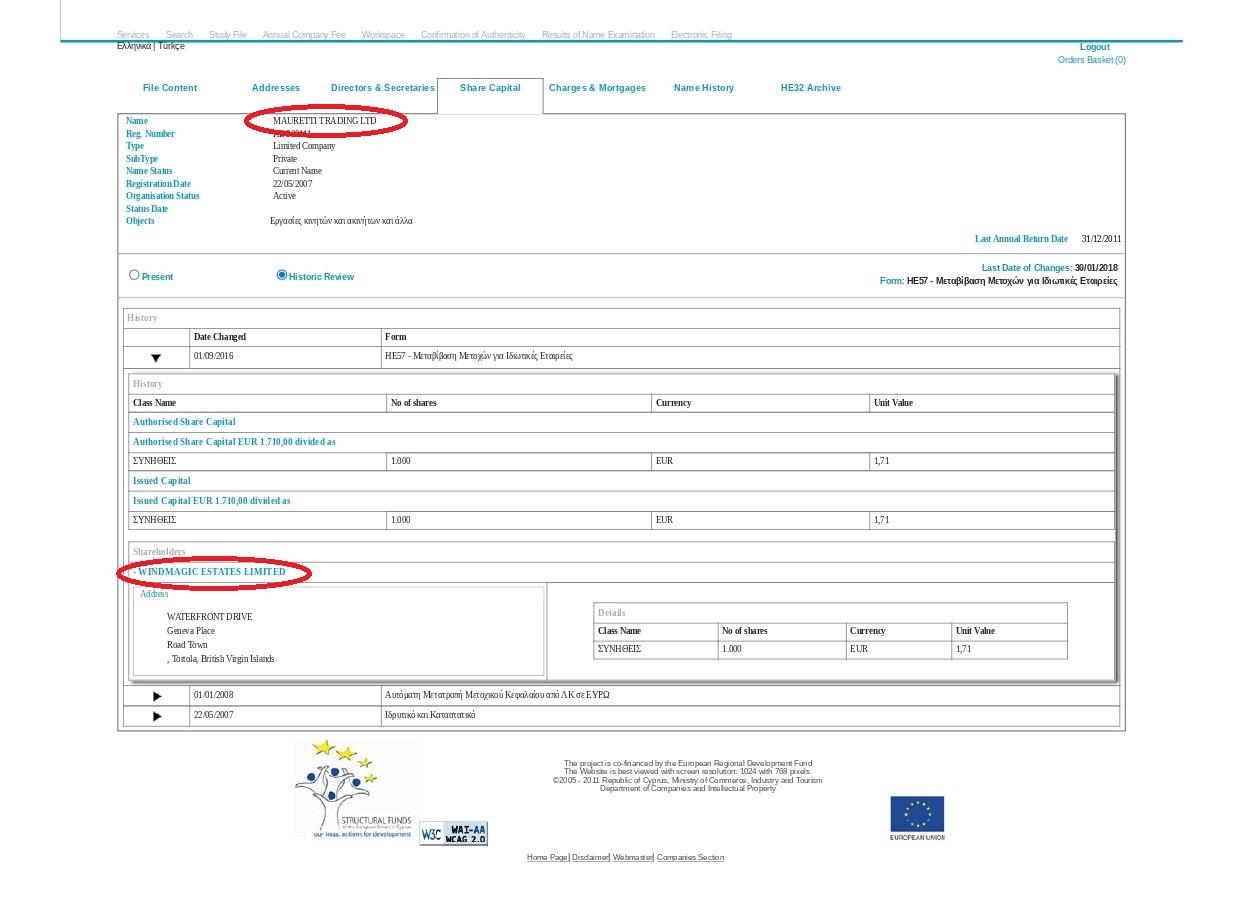 which had Mr. Bazhanov as their ultimate beneficiary.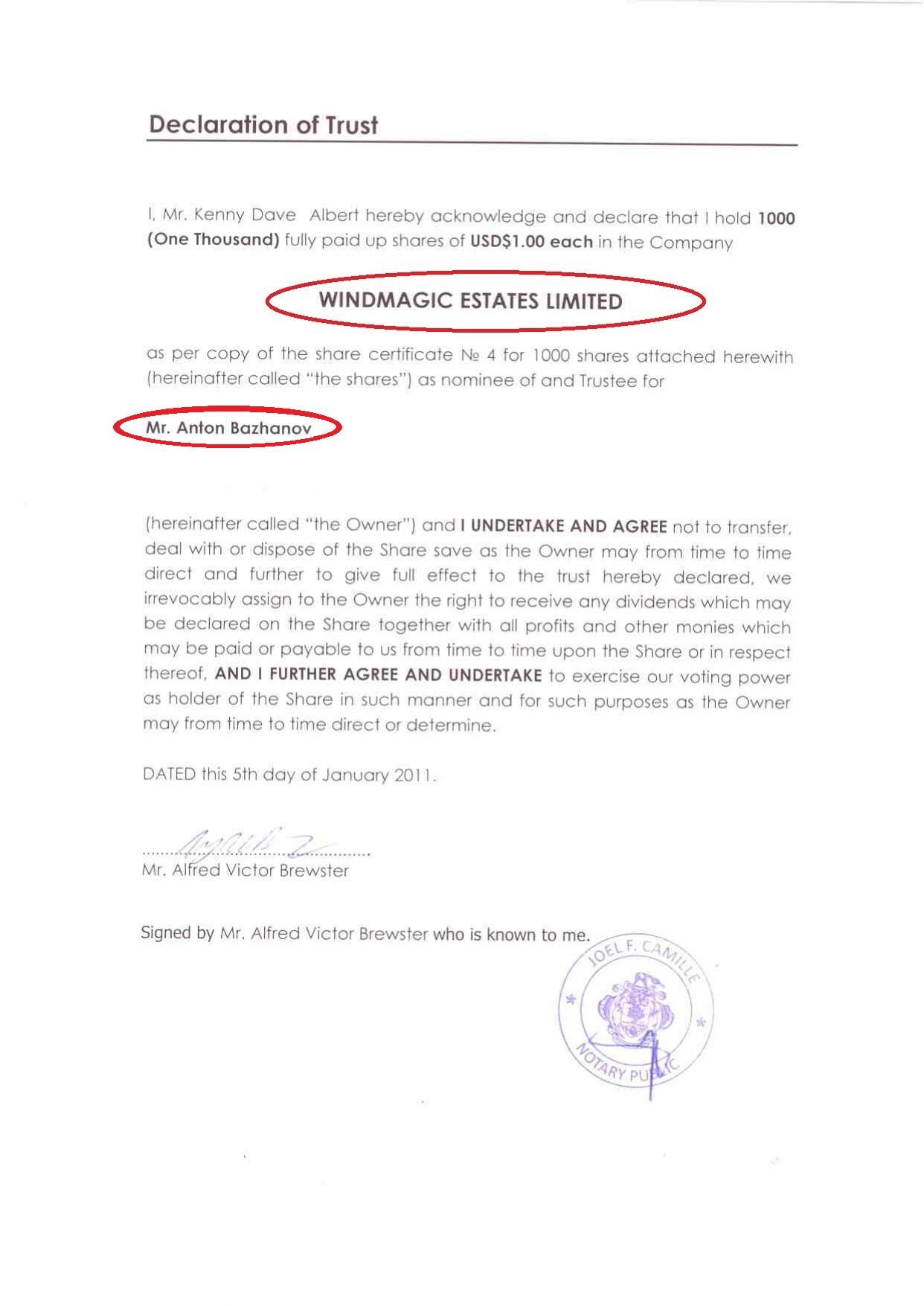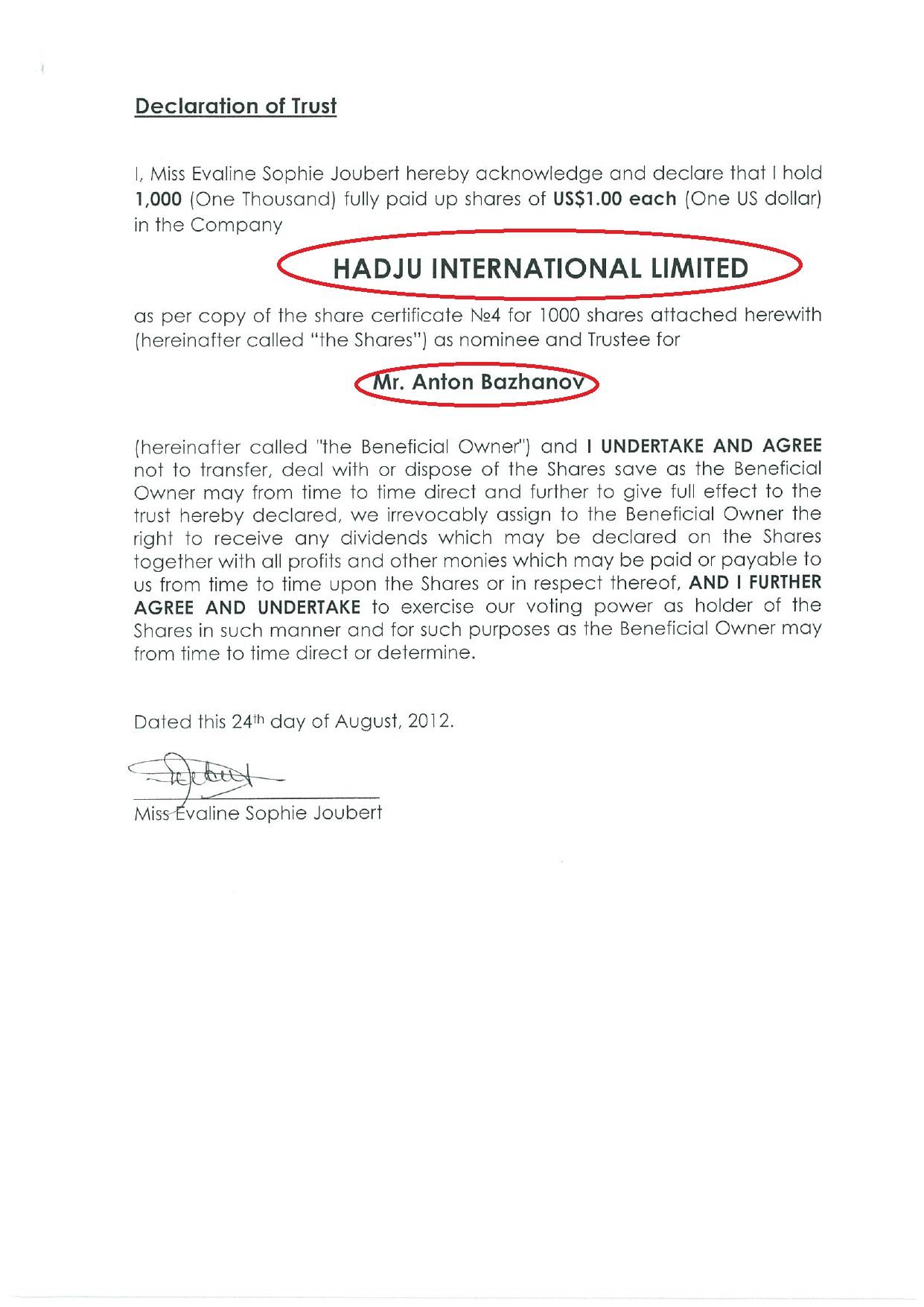 Mr. Myslivtsev has refused to provide comment on the matter, and a spokesperson at BelTorgSbyt has told us they do not know who the owners of Monary Limited are. We have requested comments from M1 and Opera but are yet to receive a response.
This article has been written in collaboration with ID OCCRP.