At present, the Belarus government is hostile to the Western powers. And Belarusian public servants publicly support the official rhetoric. But as the Belarusian Investigative Center and Bulgarian Investigative Center
BIRD.BG
found out, government officials who criticise the West at work often prefer to go on holidays to European resorts. Our new investigation focuses on four Belarusians who, while being public servants and heads of state-owned enterprises, decided to buy real estate on the Black Sea coast in Bulgaria.
Dzmitry Parton has been loyal to Aliaksandr Lukashenka for many years while working in state media and berating the European Union. However, such an attitude has not prevented him all this time to enjoy the most famous resort area in Bulgaria, feeling the Black Sea breeze in his own apartment.
Stanislau Iodzis purchased real estate in Europe while being the head of the largest state alcohol holding company in the country, despite earning peanuts as his official salary. But even a high-profile corruption scandal which had tainted his subordinates did not lock him out of the European Union.
Lower ranking public servants have also managed to buy apartments in Bulgaria. Although each of them had their own sources of income, it would have been extremely difficult to purchase the real estate with a government salary.
Dzmitry Parton
Dzmitry Parton started out at the Belarusian Armed Forces media and radio services, then headed the press service of the Ministry of Internal Affairs, studied at the Presidential Academy of Management, and went on to hold senior positions in state media. From 2012 to 2017 he was Deputy Editor-in-Chief of paper Belarus Today. He then became Director at the Internet Broadcasting Directorate of the STV channel. Since 2018, he has been Deputy General Director of Minsk-Novosti, a state-run news agency.
In his work, Dzmitry Parton often criticises the morals 'in the adulterated and depraved Western Europe'. "It seems those pink scarf-wearing French police officers have either lost touch with reality, or can no longer tell a friend from a foe in a crowd of millions of migrants? Was it not clear that all this European liberalism is a ticking time bomb?" – he once wrote.
In 2011 he bought a apartment in Sunny Beach – the most famous resort area in Bulgaria. For his 38-square-metre apartment he paid about $26,000.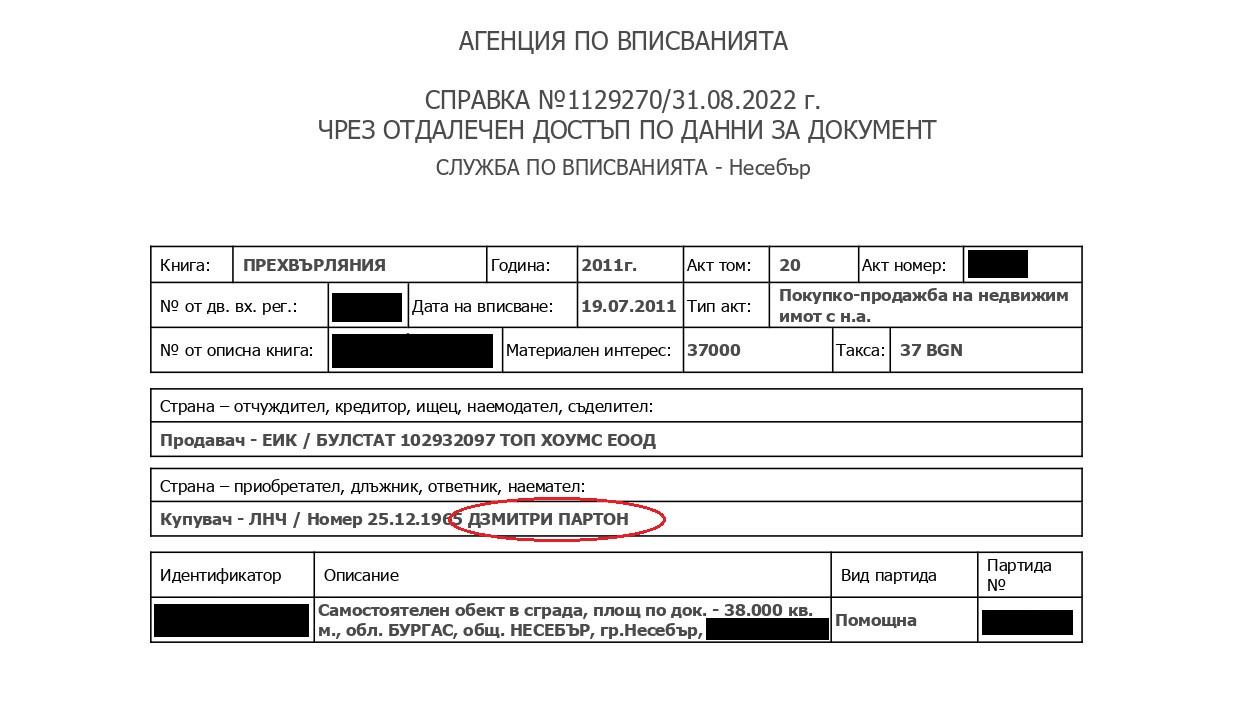 The property which is 500 metres from the beach is located by a pool, a sunbathing recreational area, and a restaurant.
In May 2022, Dzmitry Parton went on a vacation with his family to Bulgaria, taking photographs with his grandson.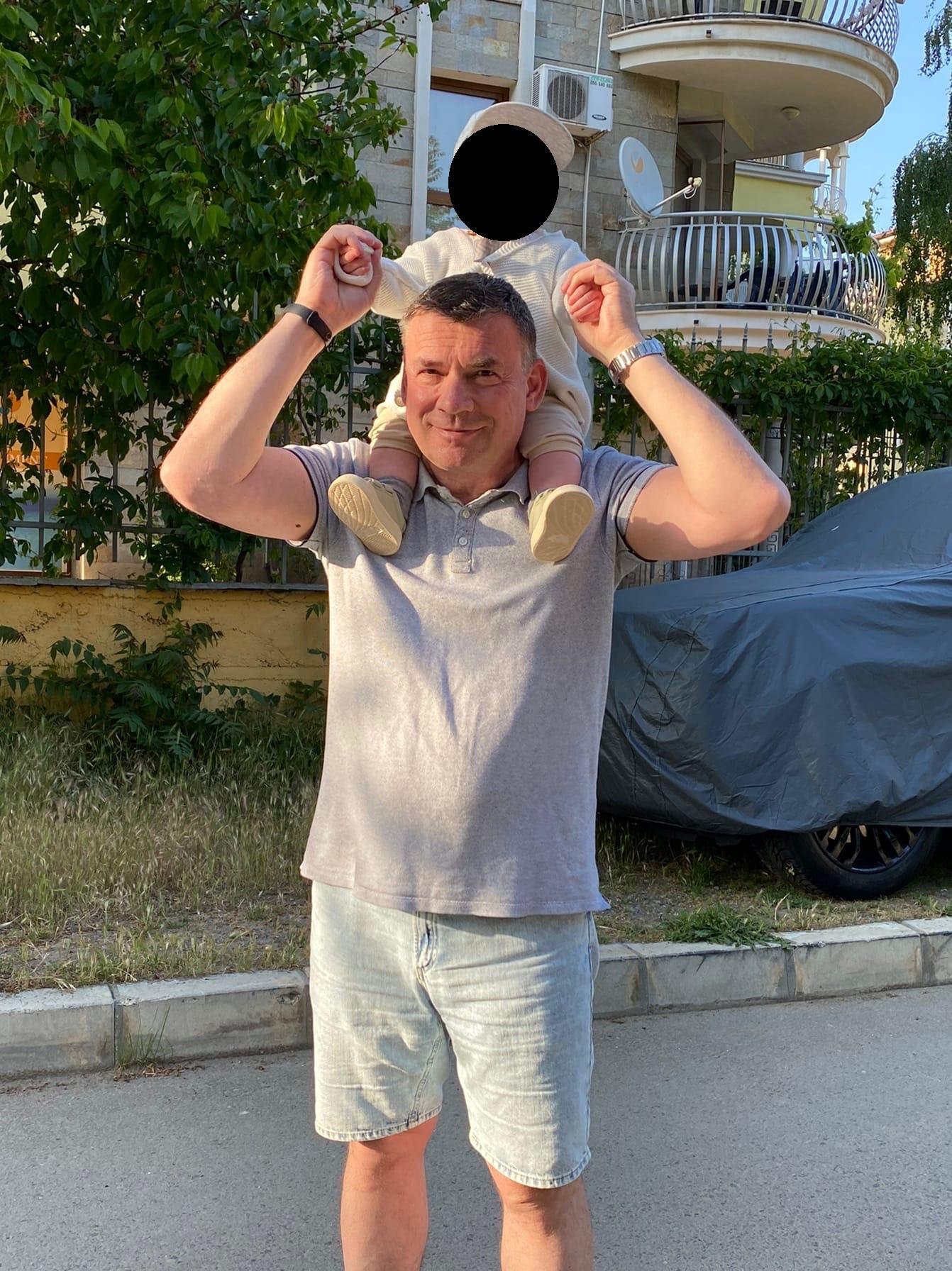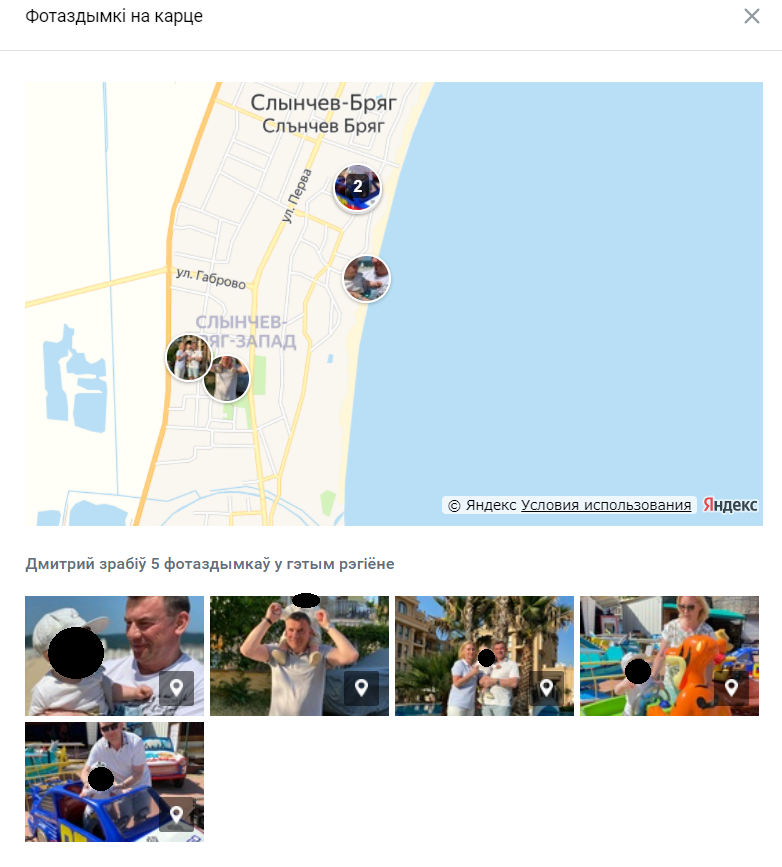 Source: Profile Dzmitry Parton https://vk.com/
Such trips have become something of a tradition for the state media official's family. According to public sources, over the past ten years Mr Parton and his wife have visited a number of European capitals.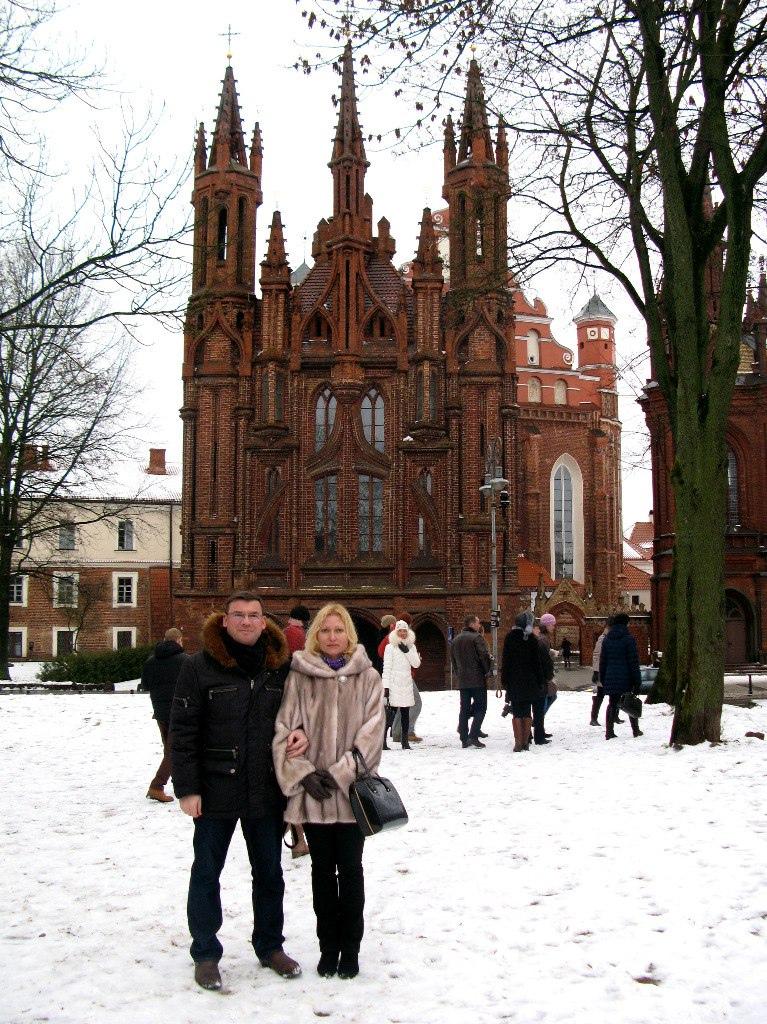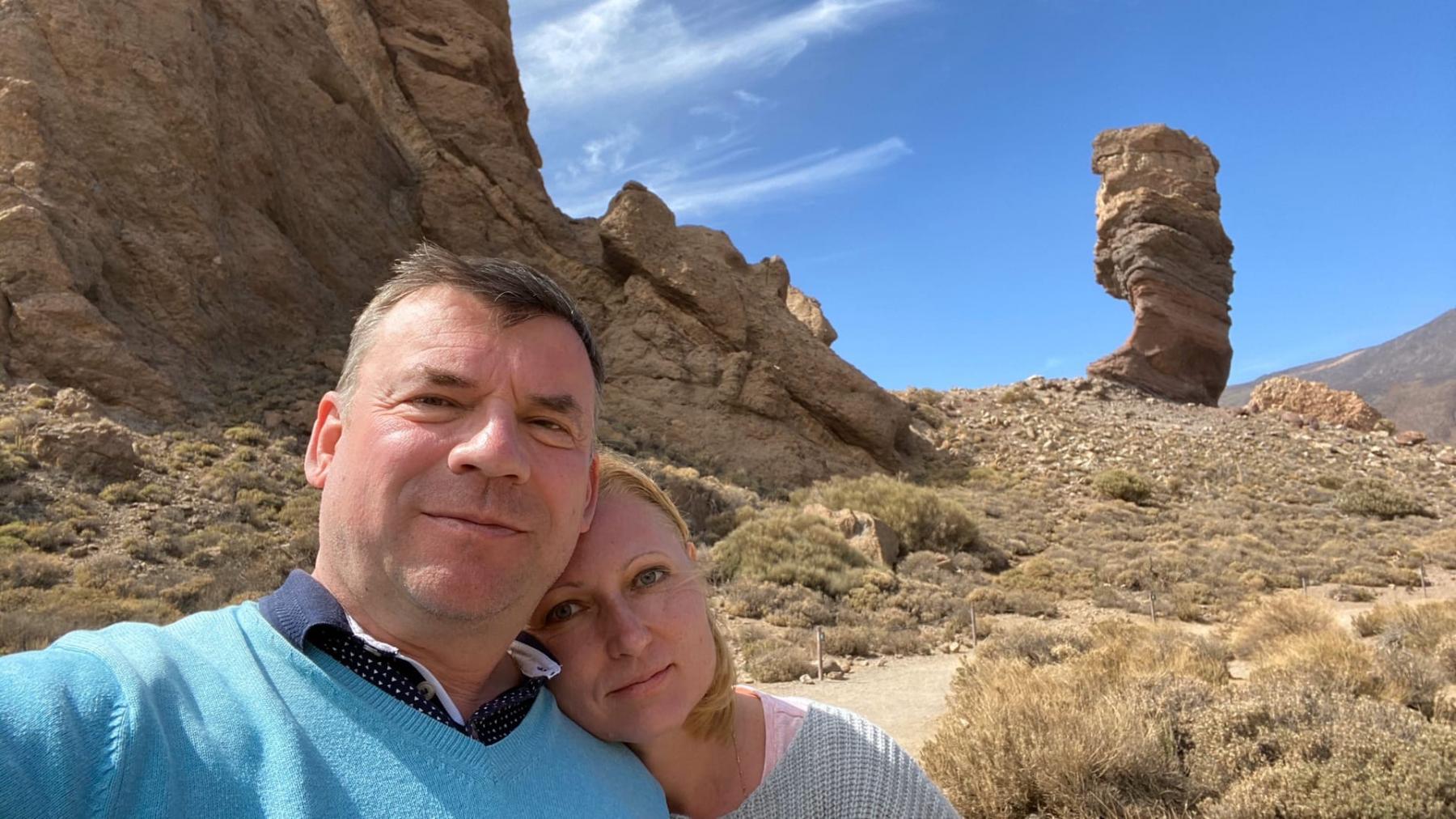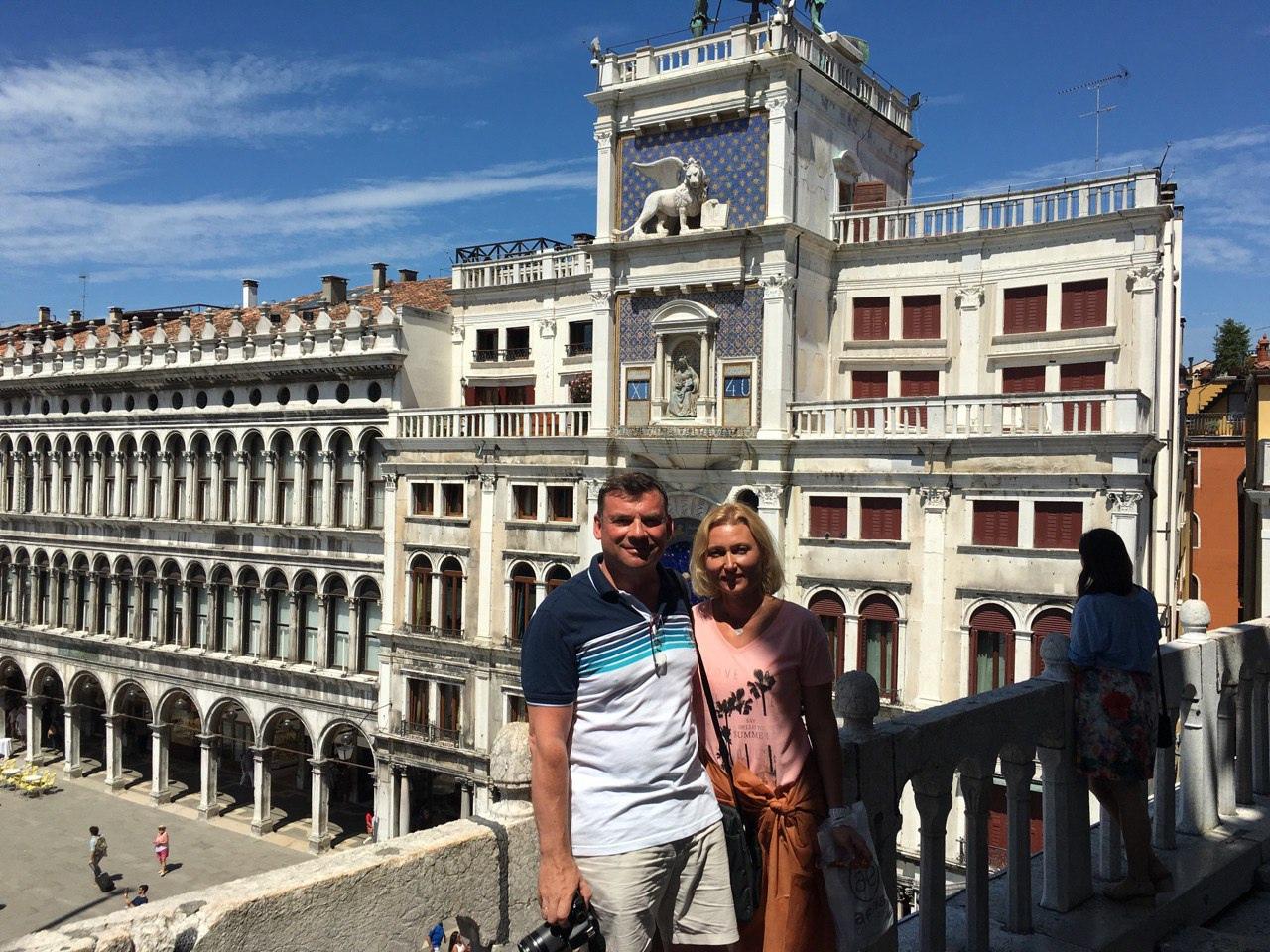 Source: Profile Dzmitry Parton https://vk.com/
According to data provided by Cyber Partisans, a Belarusian pro-democracy hacker group, his official public service salary has been on average $20,000 a year.
It is fair to say that Mr. Parton has not always been as critical of the European moral foundations. In 2012, when the state media was still allowed to appreciate the EU, he openly gave praises to European border guards and preferred them to their Belarusian counterparts when comparing the two workforces.
Dzmitry Parton has declined to comment.
Stanislau Iodzis
Stanislau Iodzis' career also began in law enforcement. In the late nineties he worked as a prosecutor in Minsk before becoming a businessman.

He was the director of a Minsk restaurant Lido and the city's largest market Kamarouka. And in 2010 he found himself in a managerial position at the President Property Management Directorate.

A year later, Aliaksandr Lukashenka entrusted him with Belarus' largest alcoholic beverage company, Minsk Kristall.
Iodzis bought his first apartment on Labanka Street in Minsk in 2009 while overseeing the Kamarouka Market.

Three years later, the Iodzis family became the owner of a two-story, 130-square-metre house with a sauna in Stowbtsy, a Minsk satellite town.

The head of the alcohol conglomerate also loves cars and owns a 2014 Land Rover that is worth tens of thousands of dollars.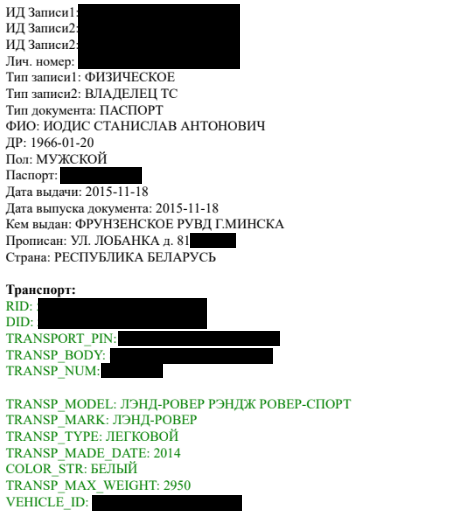 But according to a Cyber Partisans data leak, Stanislau Iodzis' average official annual salary at Minsk Kristall has been only $20,000.
And his then-wife Alena Iodzis was working at a protective clothing manufacturing firm Bezopasnost Truda ('Work Safety' in English), earning an average annual wage of only $2,500.
In 2016, a year after he had divorced from his wife, Stanislau Iodzis bought an apartment in Pomorie resort area in Bulgaria that is famous for its healing muds and salt lakes.

At the time of purchase, the starting price for apartments in the area was €29,000. According to the Cyber Partisans data, he has been flying to Bulgaria almost every year since 2007, always in July and August, taking his then wife Alena with him.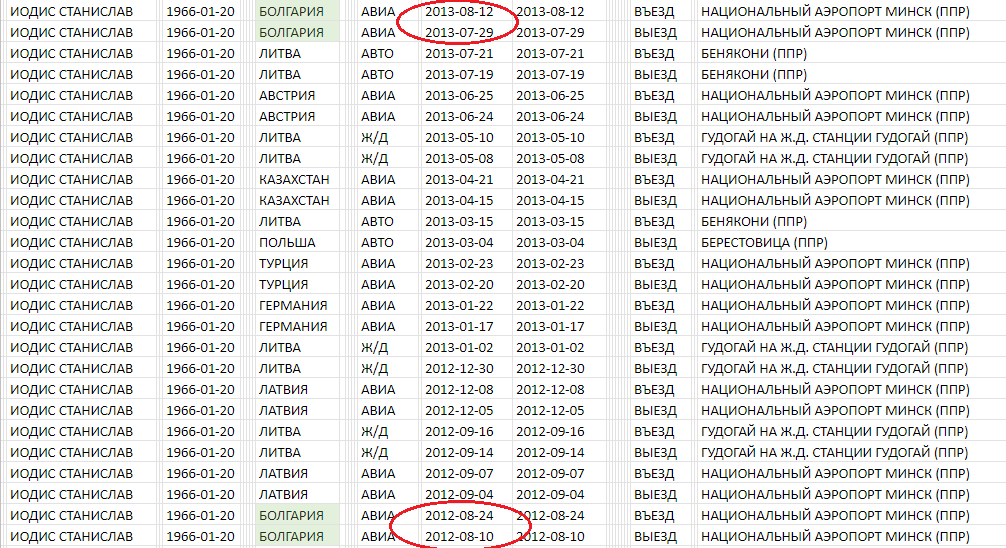 Three years after the Bulgarian real estate purchase, Stanislau Iodzis managed to get into a scandal. In October 2019, he was removed as head of Minsk Kristall for allegedly failing to oversee his subordinates and letting corruption flourish at the state-owned company. Three employees of the alcohol factory were caught red-handed. According to the police investigation, in 2018-2019, Mr. Iodza's colleagues received a total of about $17,000 in bribes. The media, citing the KGB, reported that Barkaw, the then Deputy Head of the Logistics Service at Minsk Kristall, was accused of bribery for servicing factory cars at a private company. Meanwhile, Mr Zharin, the Chief Engineer, was accused of an intent to forge documents and tamper with tender procurement procedures. In 2020, he was thus sentenced to six years in prison.
However, Stanislau Iodzis, who had been overseeing the schemes, was not charged by the prosecution. Moreover, merely a month after the scandal, Mr. Iodzis quietly left for Lithuania, and in late 2019 was seen in Latvia. With the help of Cyber Partisans, we have identified a trip to Poland in 2020 and a total of ten flights after his dismissal from Minsk Kristall.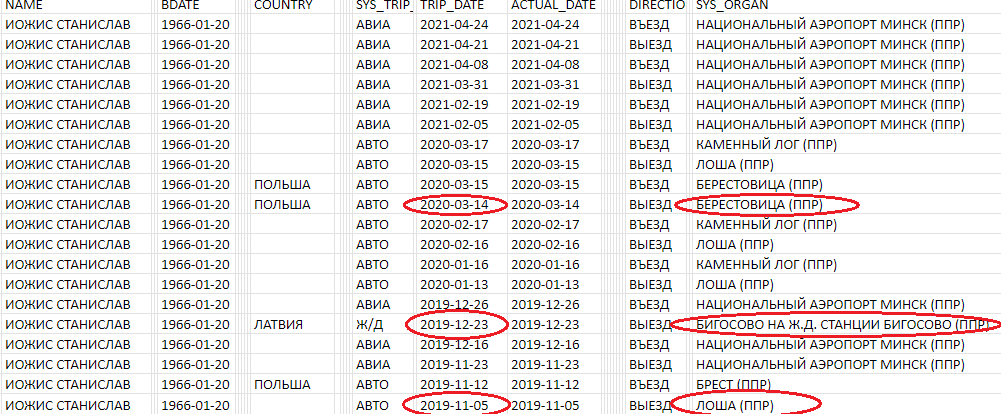 According to Mr Iodzis, he is 'happy' that the journalists know all about his real estate, but he nevertheless refused to provide comment and threatened to go to police.
Aliaksandr Kadyshaw
Aliaksandr Kadyshau began his career in the Ministry of Internal Affairs

and has been working in the state justice system since 2008. For about five years he headed the Centre for Forensic Examinations worked for six months at the private BIP-Institute of the Law. Since 2016 he has been the General Director of BelYurObespechenie,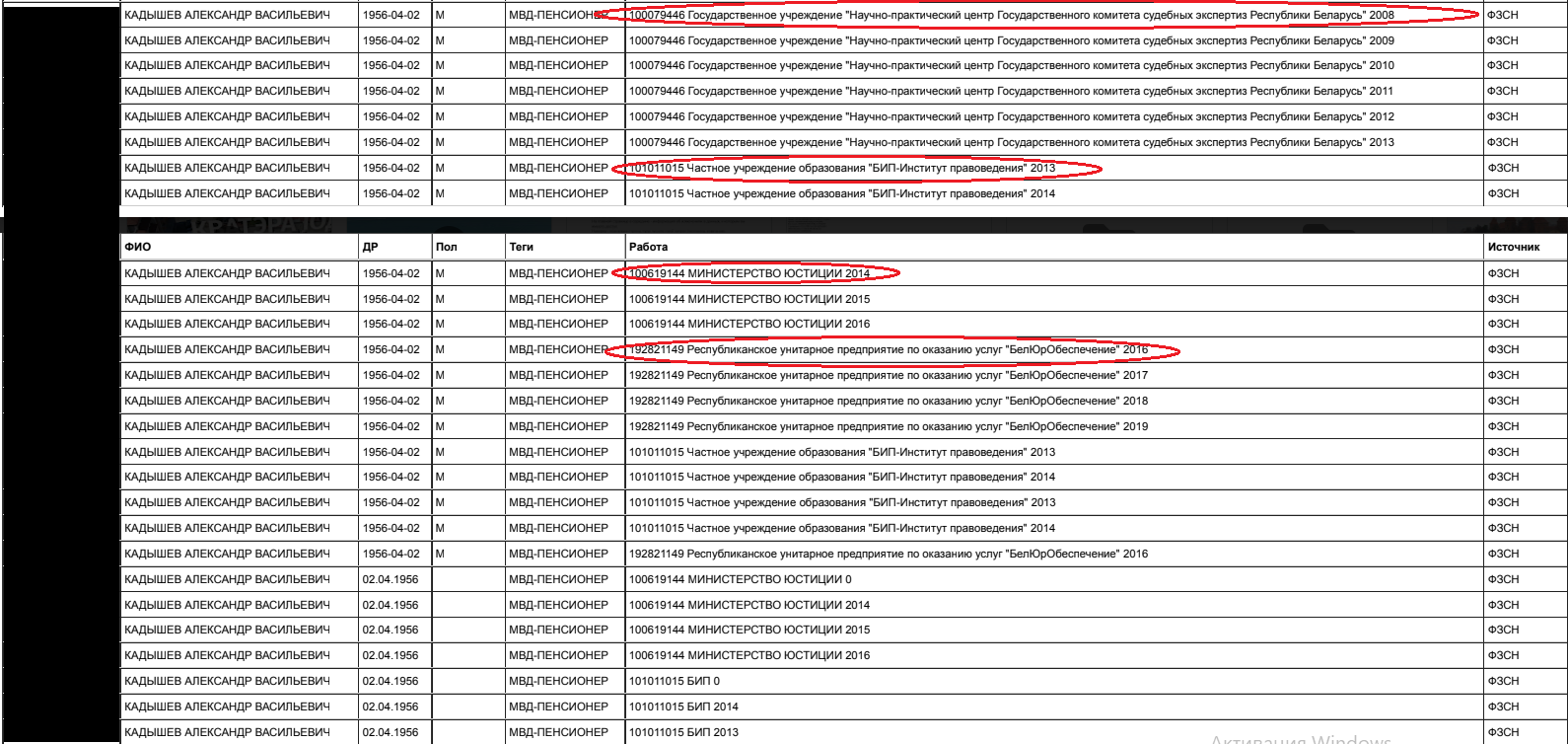 a Ministry of Justice's state enterprise that organises seized property auctions. Our source in the Ministry of Justice says the bailiffs have repeatedly made complaints about the state-owned company.
According to Cyber Partisans leaks, Mr Kadyshau's average yearly earnings at BelYurObespechenie were about $20,000.

Which is almost six times the average annual salary of rank-and-file employees that, according to our informant, did not exceed $3,500 in 2020. Such a difference in remuneration could have been due to Mr Kadyshau's major successes in his position, but the facts do not confirm it. It so happened that in 2021, BelYurObespechenie's profits were cut in half.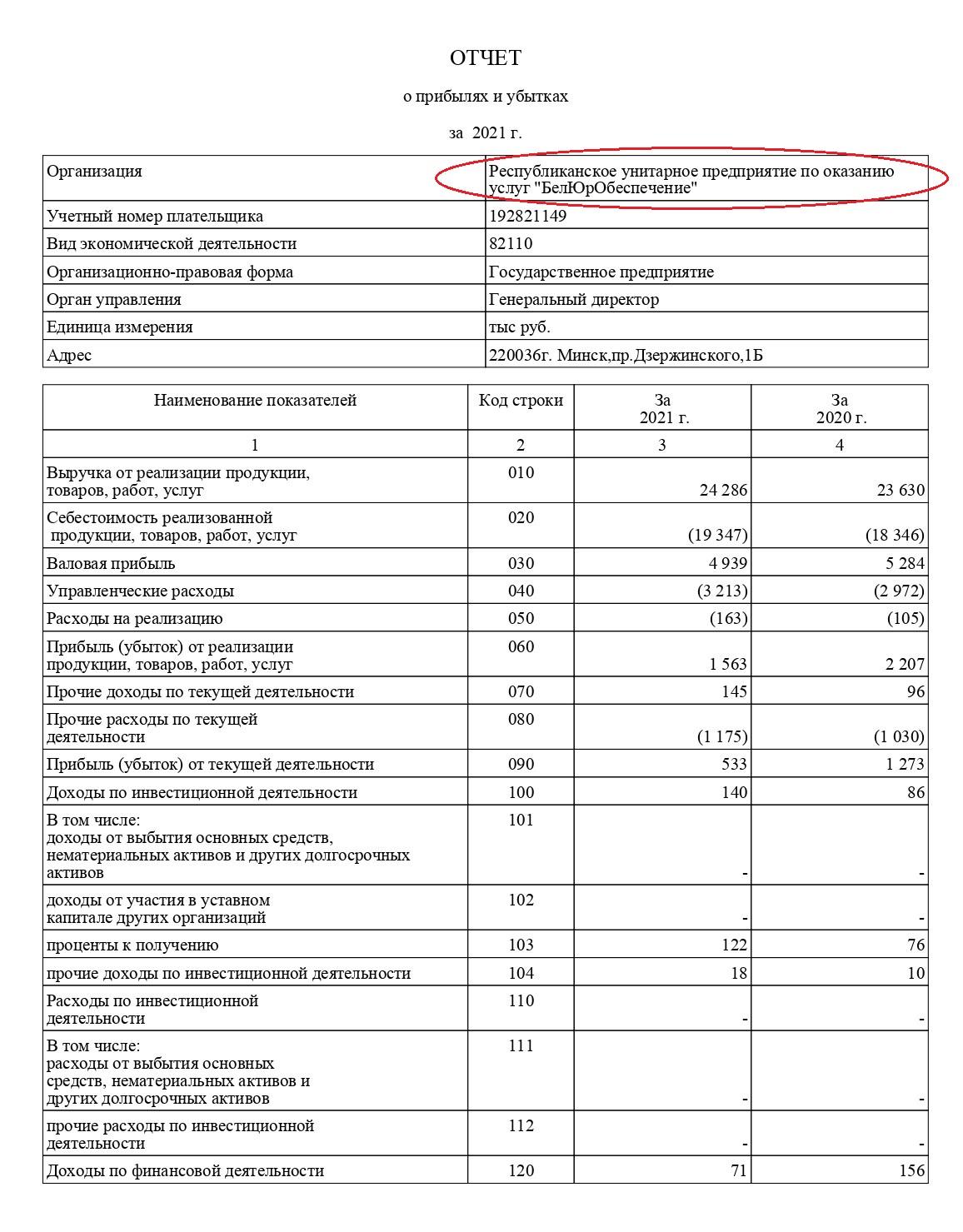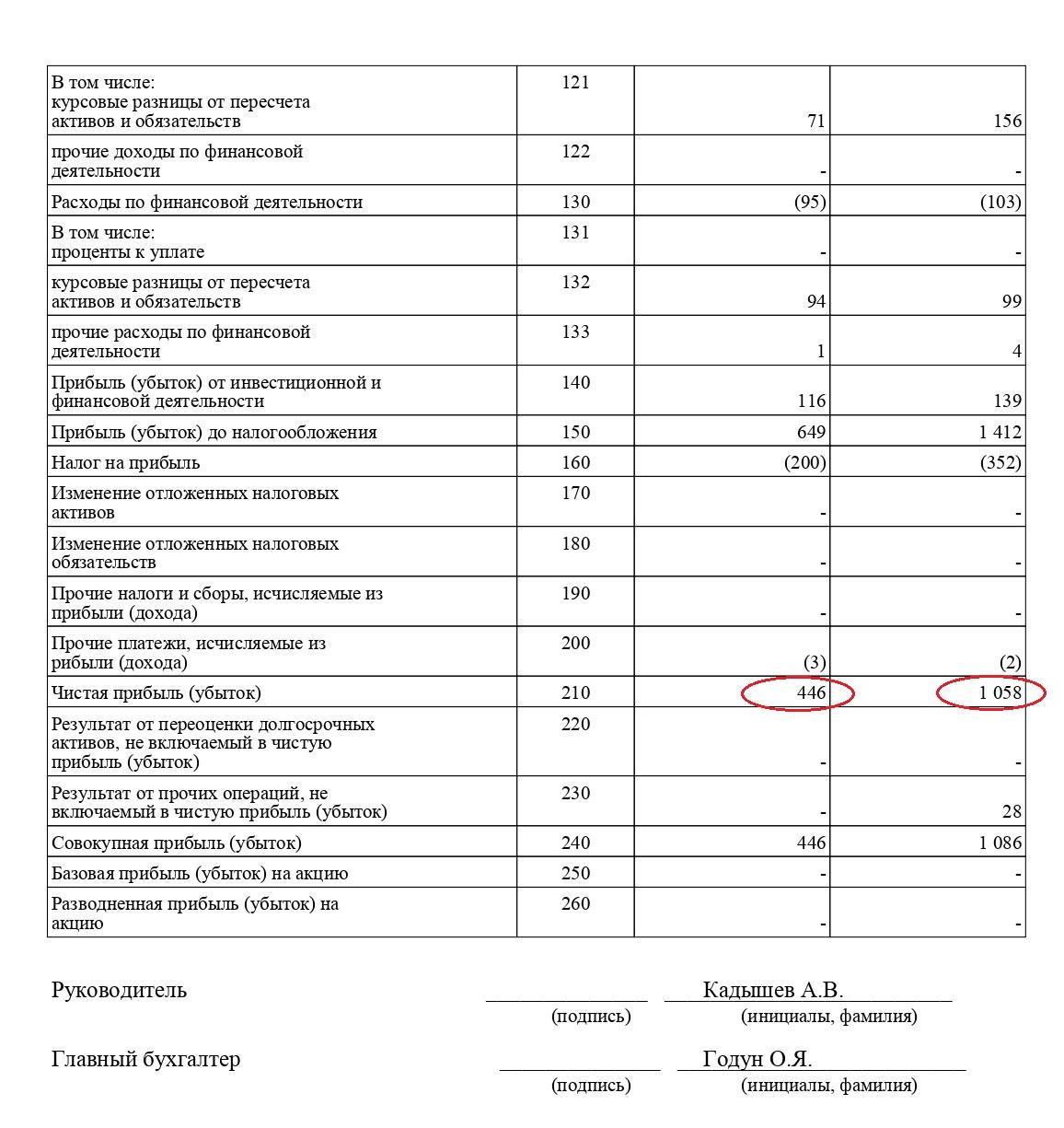 In 2017, six months into his tenure as General Director, Mr Kadyshau bought an apartment on Lieanida Biady Street in Minsk with an estimated market value of over $70,000.

At the same time he managed to buy real estate in Bulgaria,

as confirmed by our colleagues from the Bulgarian investigative centre BIRD.BG. The small apartment is located at a residential complex in Sveti Vlas, a popular tourist destination known for its golden beaches, mountain ranges, warm sea, and harbours.
Aliaksandr Kadyshau has stated he had left his position as the head of BelYurObespecheniye in April 2022 and retired. According to him, he bought his houses in Minsk and Bulgaria with the money earnt before he came to BelYurObespechenie. 'It happened while I was divorcing my wife'.
Mr Kadyshau calls the Bulgarian apartment a 'hotel room' which he bought after a familiarisation trip. At that time, real estate agents would actively lure Belarusians into buying housing at Bulgarian resorts – the cheapest European real estate option on the Black Sea coast. Not only that, but the food prices are almost 25 per cent less than the EU average.
Mr. Kadyshau says his main reason for buying the property is the proximity to the sea as swimming allows the 66-year-old manto maintain his health. He is currently thinking of selling his apartment after Bulgaria became virtually inaccessible for Belarusian travellers. In addition, Belarus-EU relations have changed, and Mr Kadyshau continues to adhere to the government agenda. He intends to go to the sea in the Crimea.
Liudmila Volvach
Not too far from Aliaksandr Kadyshau's apartment we have found another property owned by Belarus public servants. In 2012, the Volvach family bought a 48-square-metre apartment which is estimated at $23,000.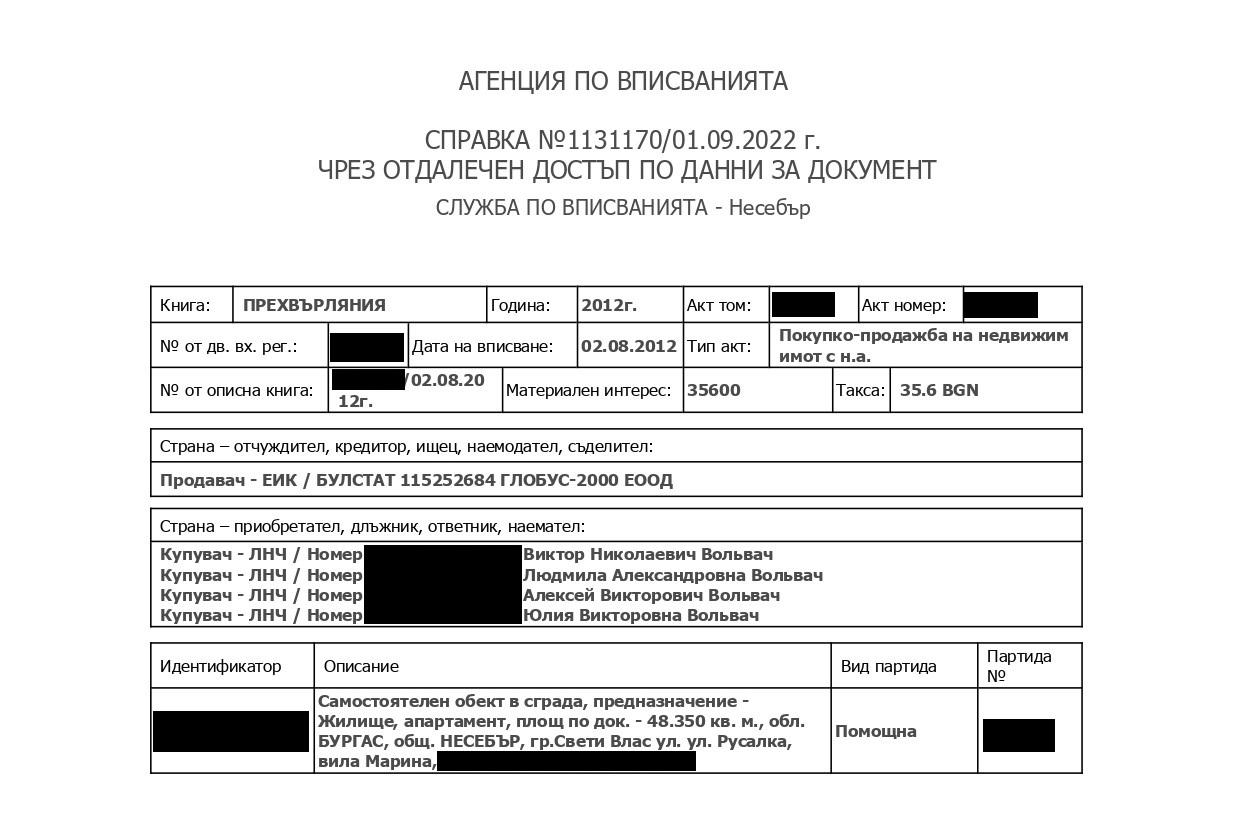 The upper floors of the building complex overlook the sea and the mountains. The top floor features a panoramic terrace with Jacuzzi and sunbeds.
The family's matriarch, Liudmila Volvach, had been divorced for 9 years at the time of purchase and worked at the Grodno City Executive Committee as the Head of Accounting, Finance, Pricing, and Trade and Services Regulation Section.
Perhaps Lyudmila's ex-husband may have helped her buy the apartment? In 2012, the year the Volvachs bought the Bulgarian apartment, Miss Volvach's husband earned $3,000 at TechStroyContract, a figure consistent with his previous yearly earnings. As a result, we did not get a clear answer as to how Lyudmila Volvach purchased her apartment in the upmarket complex in Bulgaria. She only said: "working at the City Executive Committee, you're not only unable to buy an apartment, but you also can't even afford to enjoy it". One way or another, she became the owner of those properties while in government service.