In recent years businessmen close to Alexander Lukashenko were sanctioned by Europe in connection with making profits for the top authorities. Russian government wanted to impose sanctions for re-export of sanctioned goods. But our team "Davaite razbiratsia" found out that none of the sides succeeded in doing so.
In 2013 "Bremino Group '' started operating in Belarus and made the best deals for construction of custom-logistics points near the main commercial border crossings of Belarus - Berestovica and Bruzgi.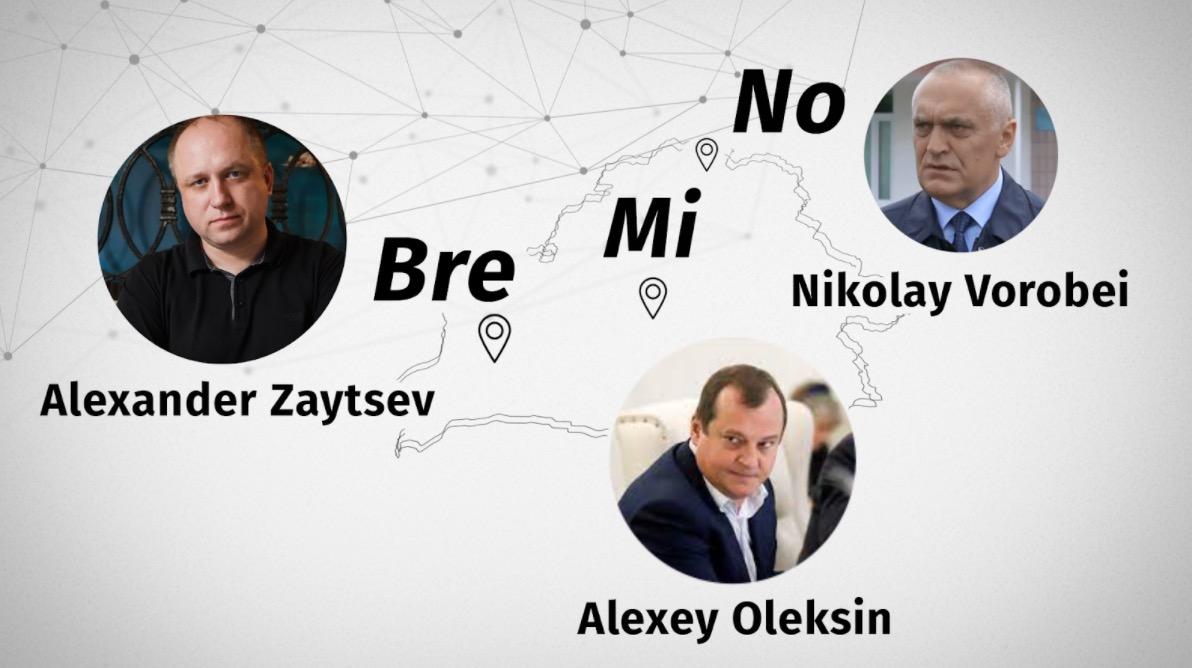 According to the documents which we received from an anonymous source, the last year-end capital expenditure on multimodal complex construction in Balbasovo accounts for $35 mln.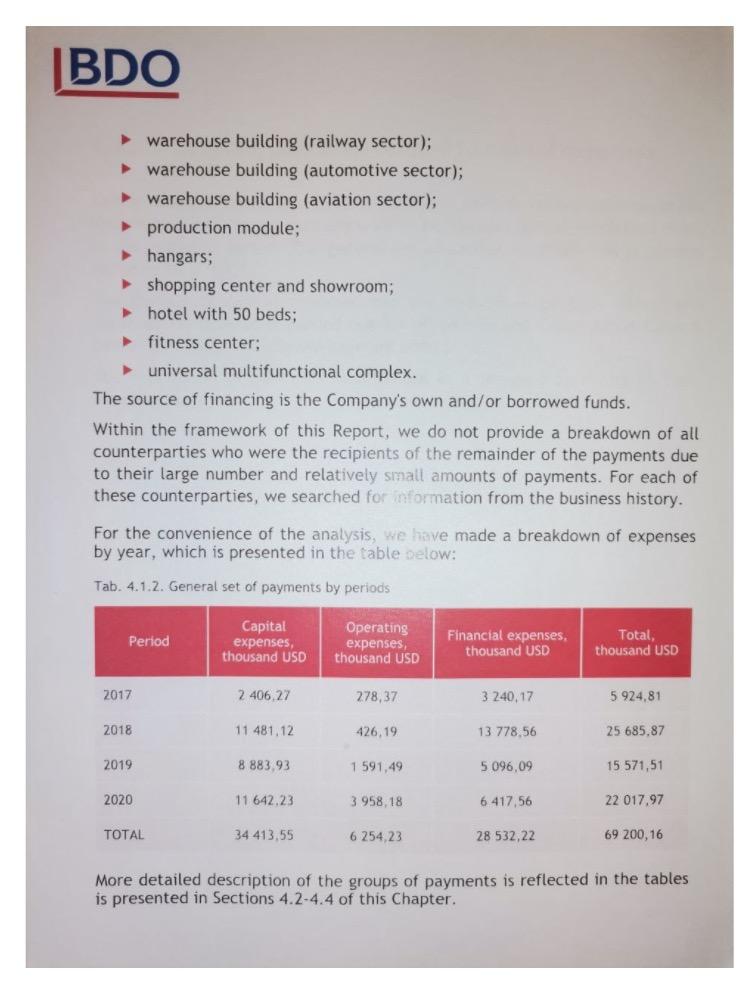 The company started building a huge multimodal complex in the Bolbasovo village in the Orsha region. For that purpose "Bremino Group" used an aerodrome of a local aircraft repair factory. In 2018 Lukashenko offered his help and requested to accelerate the construction of the complex. A year later he legitimized the biggest offshore area inside Belarus - the special economic zone "Bremino-Orsha".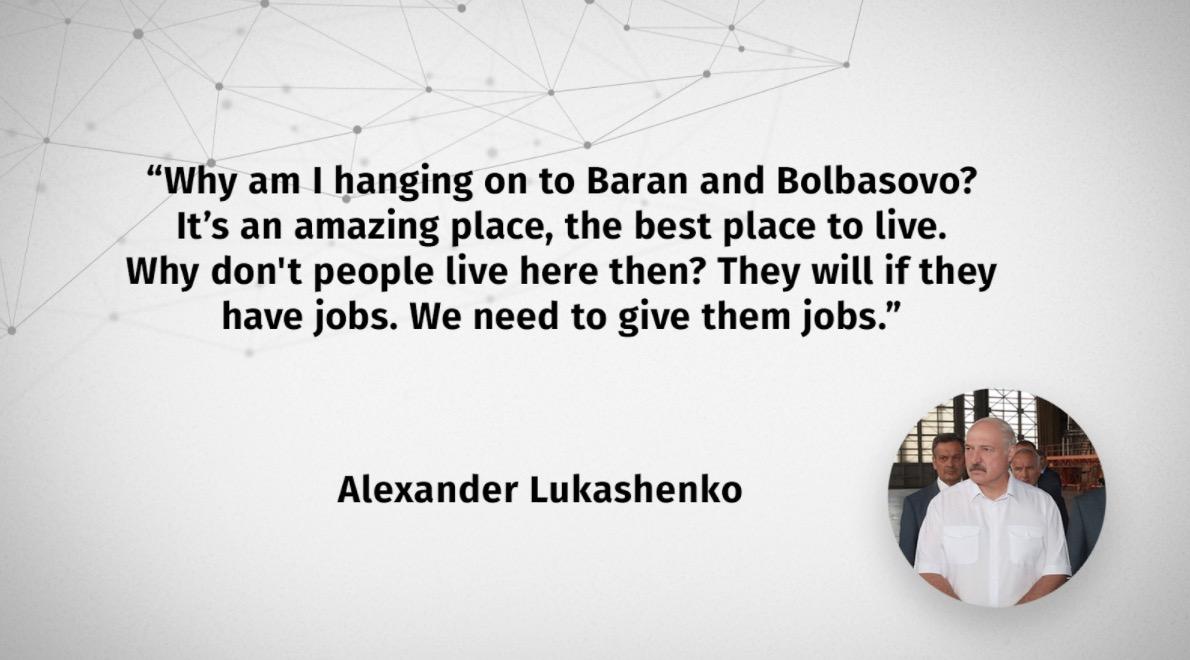 This zone provides more benefits than China-Belarus Industrial Park or High Technologies Park. Lukashenko's oldest son Victor was assigned as a project curator. Interestingly, Victor's Lukashenko assistant was Alexander Zaytsev, who is now the chairman of the "Bremino Group" board.
In summer 2021 Europe imposed sanctions on "Bremino Group" for the reason of cooperating too "close" with authorities. The EU decision says that the company had received state aid to develop a special economic zone in the Orsha region that provided special tax benefits and customs exemptions.
Brussels claims that "Bremino-Orsha" owners (Alexey Oleksin, Nikolay Vorobey, Alexander Zaytsev) belong to Alexander Lukashenko close circle. Thus the company benefits from Lukashenko's regime.
"Bremino Group" said that they anticipated this step and deemed it as an attempt for market re-division.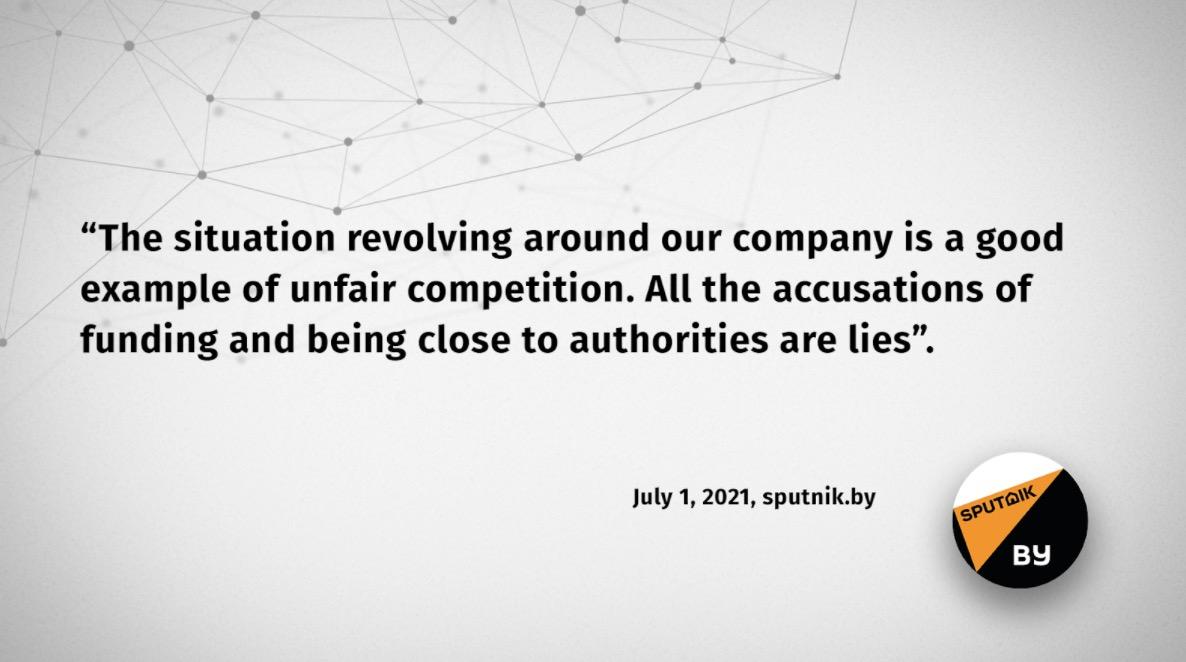 Indeed, about half a year before the sanctions were imposed, "Bremino Group" got ahead of the curve. Right after Nikolay Vorobey was sanctioned, the company got rid of two affiliates de jure - "Ruzekspediciya" and "Vlate Logistics".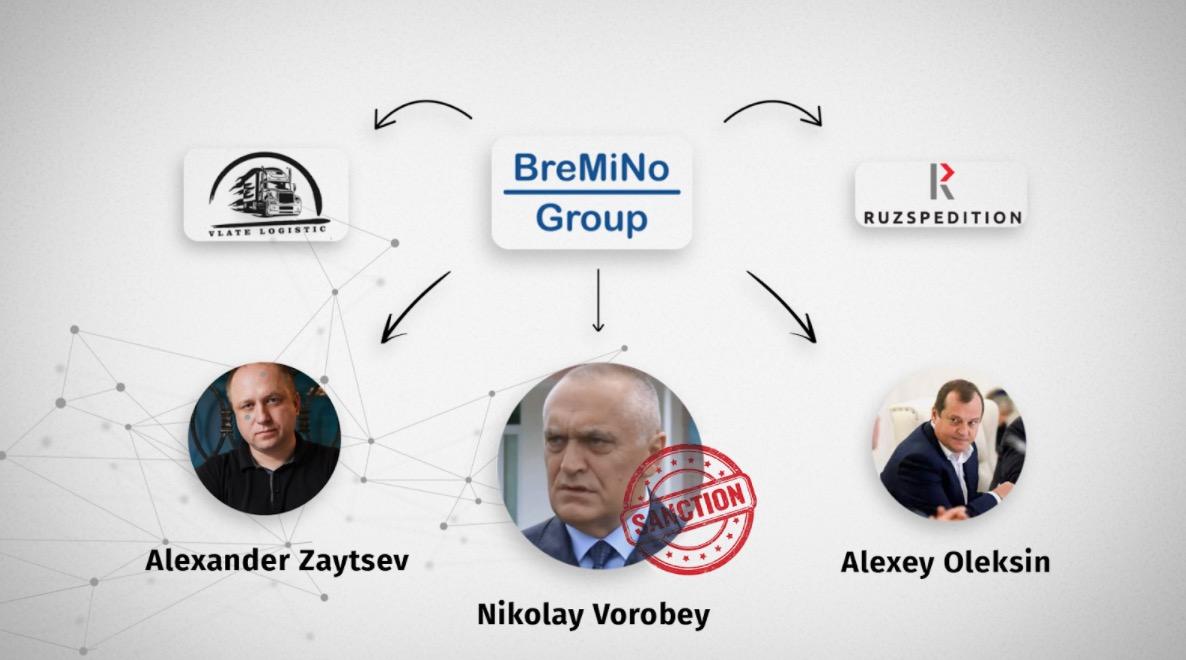 Evgeniy Krahotin, who was "Ruzekspediciya" General Director, now became its only owner. Evgeniy says that these changes have no connection to sanctions.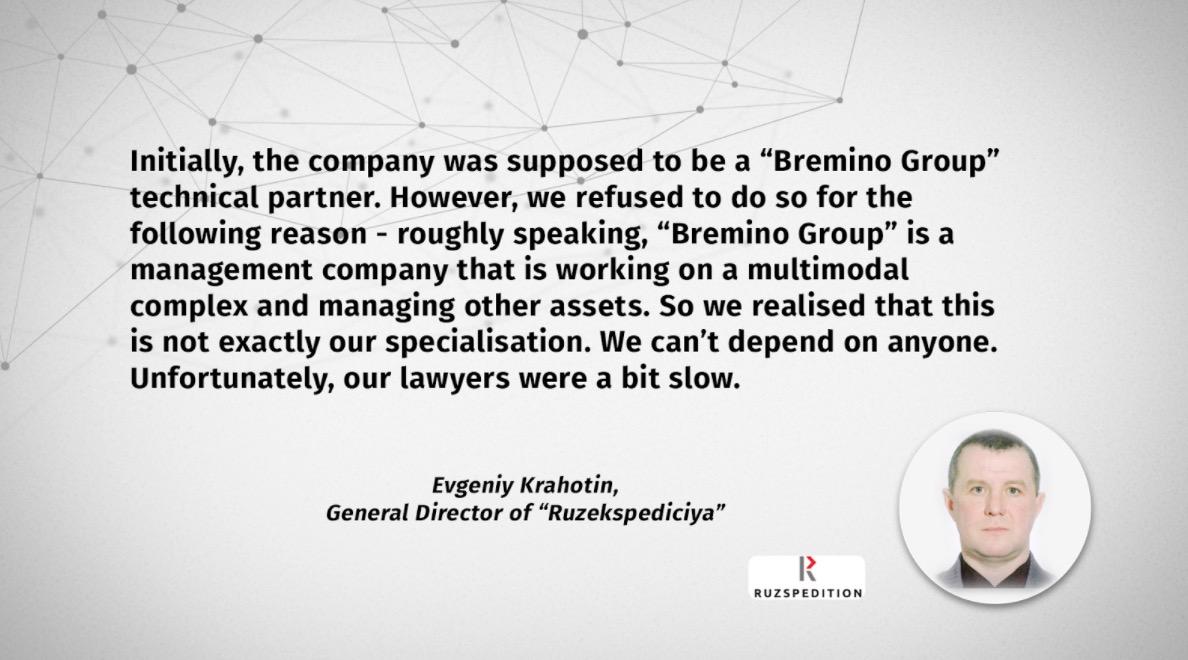 – Initially, the company was supposed to be a "Bremino Group" technical partner. However, we refused to do so for the following reason - roughly speaking, "Bremino Group" is a management company that is working on a multimodal complex and managing other assets. So we realised that this is not exactly our specialisation. We can't depend on anyone. Unfortunately, our lawyers were a bit slow, - says Krahotin.
"Vlate Logistics" rules the logistics points at border crossings in Berestovica and Bruzgi. From May 2017 till December 2020 "Bremino group" was its only owner. But later a group of individuals (Oleg Gerasim, Oleg Petrov, Evegeniy Krahotin, Oleg Barabanov, Dmitriy Zamulevich and Vladimir Arkadiev) became the company's owners.
As it turned out, all of these people are somehow connected with the current "Bremino Group" owners. Gerasim and Petrov are top-managers in a hotel and restaurant "Siabry", which is controlled by Alexey Oleksin. Krahotin is the owner and director of "Ruzekspediciya", while Barabanov is the director of "Vlate Logistics". Zamulevich used to work for Nikolay Vorobey as "Interservis" director.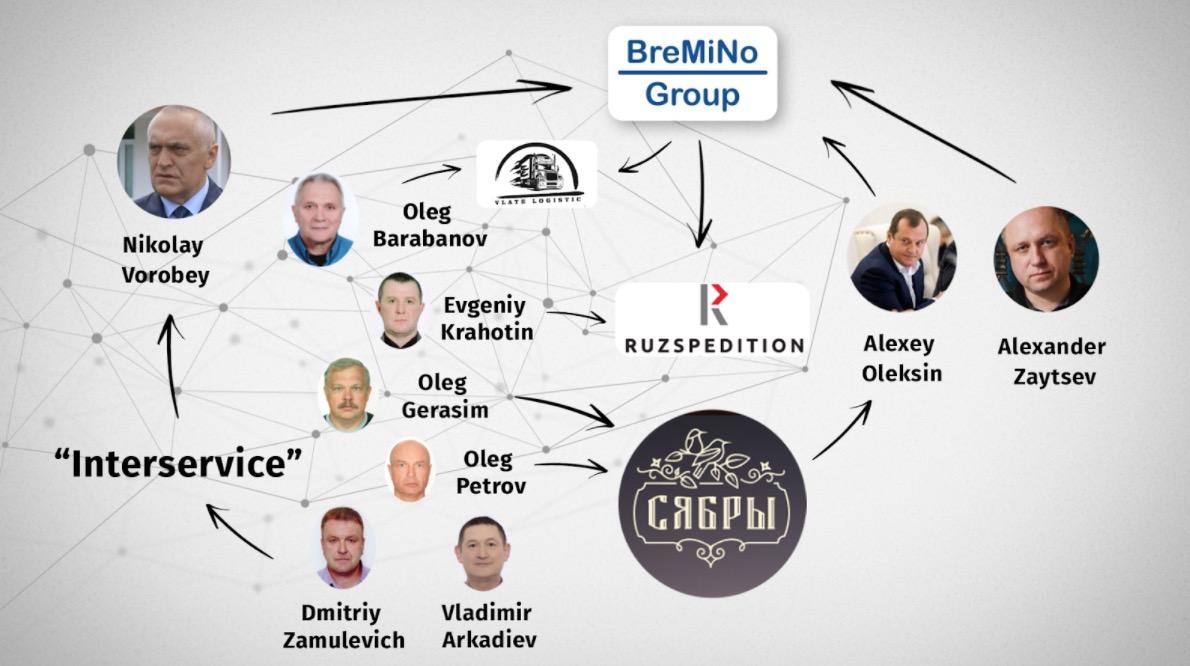 By the way, today in "Bremino-Orsha" economic zone" operate 4 residents - "Bremino Group", "Ruzekspediciya", Eurasian Investment Group and "Sohra". All of them have vast tax benefits and customs exemptions and are obviously all connected with each other.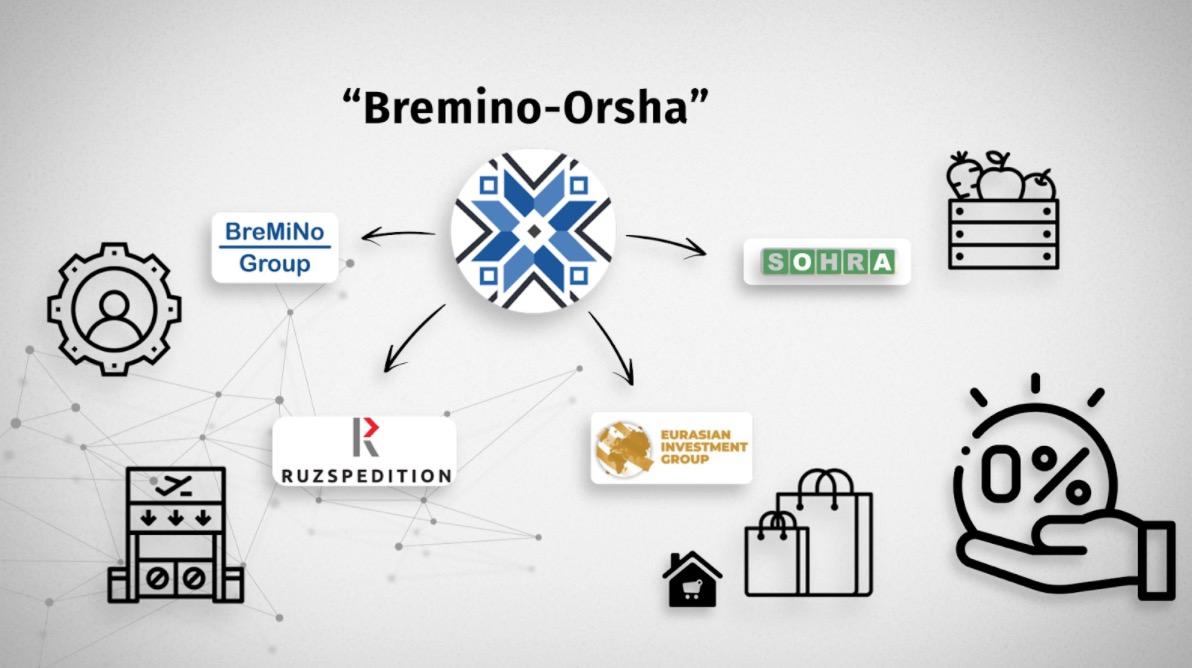 Changes in the tops allowed other logistic companies to continue working. "Ruzekspediciya" shipped Belarusian goods to China by railway, while "Vlate Logistics" was involved in re-export of goods to Russia. According to ImportGenius Database, "Vlate Logistics" shipped Dutch flowers, German beer, French mustard and ketchup, auto parts and hydrocarbons.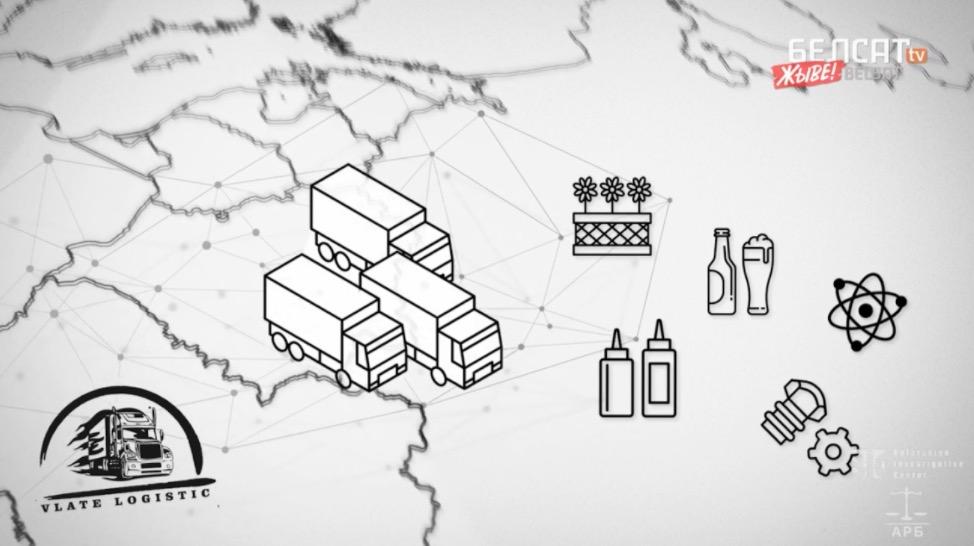 Last year the company revenue multiplied by 60 times (up to 450 mln rubles), whereas its net profit went up by 9 times (up to 17,8 mln rubles). Thanks to tax benefits, the company paid only 4 mln rubles income tax and was released from paying all other fees.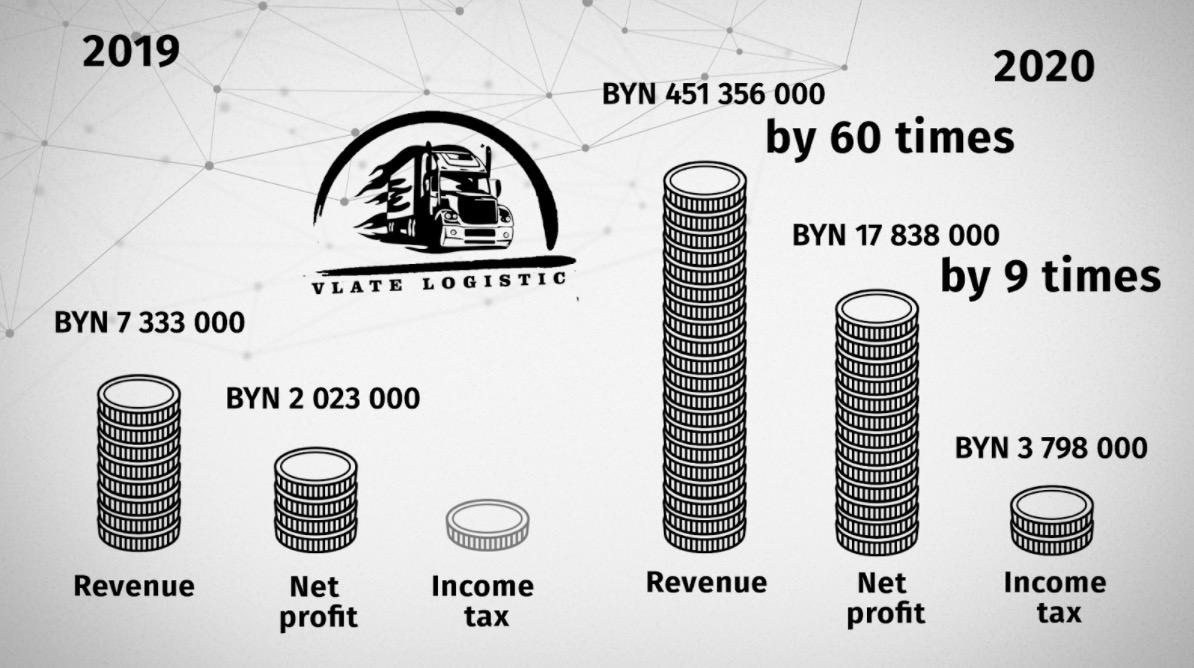 Since December 2019 "Vlate Logistics" has been an authorised economic operator. Its status frees the company from paying VAT on exporting goods through Belarus. Previous investigations showed that thanks to the company benefits Belarusian companies and their Russian partners managed to make a good deal on re-exporting the goods to Russia. Moreover, customs valuation was underreported, which allowed the company to save on taxes.
One of the most infamous stories was the one with flowers. Russian manufacturers called the authorities on halting the re-export scheme.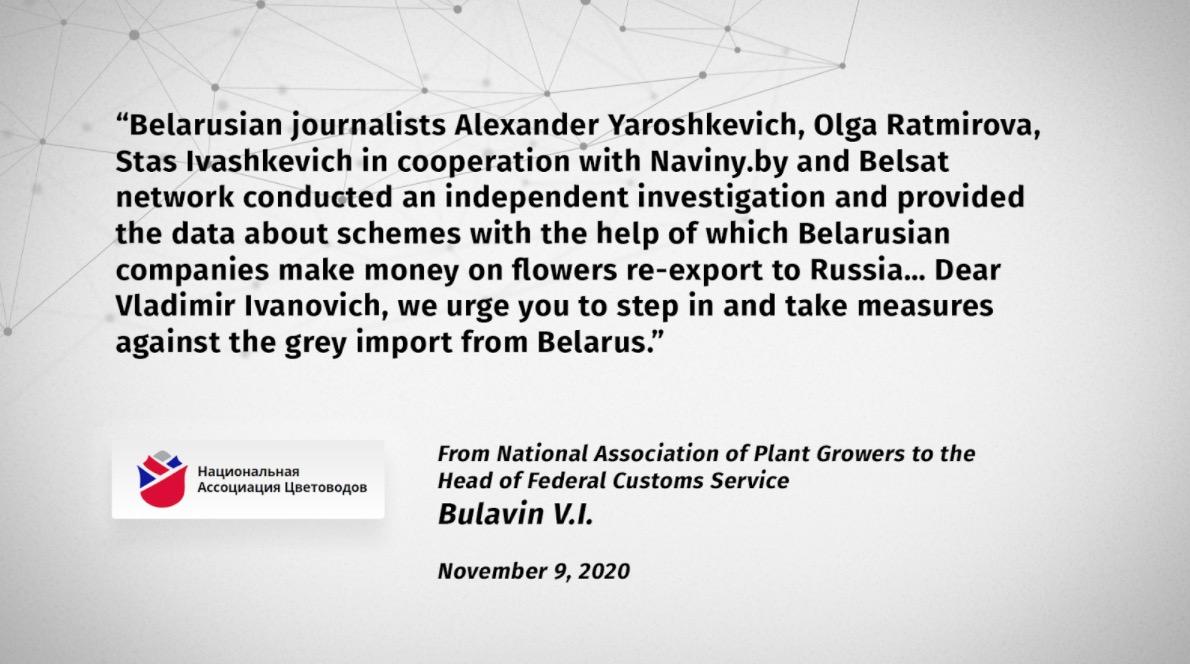 On September 1 Lukashenko repealed the Decree which provided VAT exemptions on goods that are imported for the further export.
Soon the Ministry of Finance of Russia announced that cheap flower export was halted thanks to the Decree annulment. However, this year Kazakhstan introduced similar tax exemptions.
First Deputy Chief of Federal Customs Service Ruslan Davydov was asked whether the scheme will be re-established through Kazakhstan. This is what he said in his interview to "Vedomosti":
– We have been discussing the situation with Kazakhstan. We keep reporting about violations, our colleagues from Kazakhstan inform us when Russian business violates the law.
"Bremino Group" and "Vlate Logistics" management refused to comment on it.