About 10 years ago Belarus authorities introduced a big telecommunication operator "Belarus Cloud Technologies".The company partially belongs to anonymous offshore companies. All other mobile operators and other state enterprises have to pay these middle companies. Journalists for the "Davaite razbiratsia" program conducted their own investigation of the scheme.
According to cable.co.uk, Belarus ranks 92 among 224 countries in broadband network speed.
In another resource Belarus ranks even lower – 119 from 138 countries. Even Haiti, Pakistan, Panama, Mongolia, Cuba, Ethiopia and Iran outranked our country.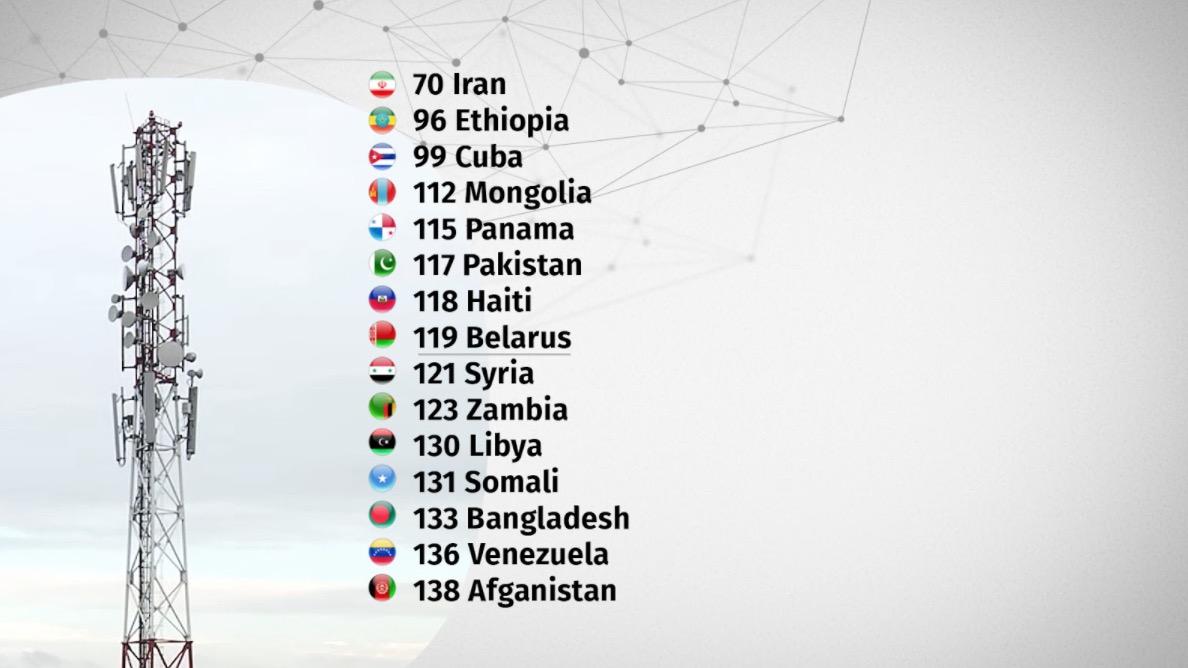 The reason for such a low broadband network quality might be underdeveloped infrastructure. For instance, mobile network 4G is shared over high frequencies. Russian and Ukrainian governments sold the frequencies on an auction to their biggest mobile operators, who in return constructed their own cell towers to spread the network using these high frequencies.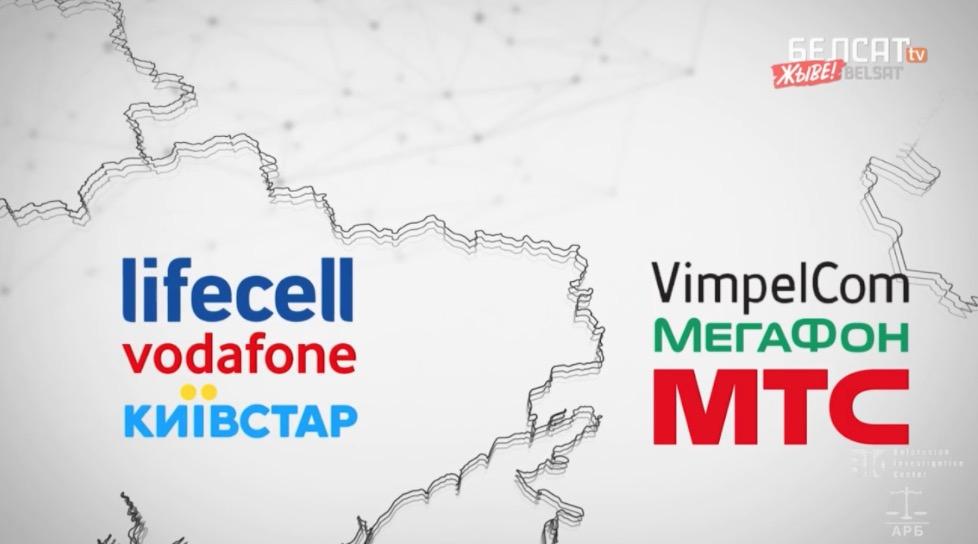 In Belarus "beCloud" got its monopoly on building the cell towers for spreading 4G broadband to sell frequencies to Belarus main mobile operators – "A1", "MTS" and "life:)".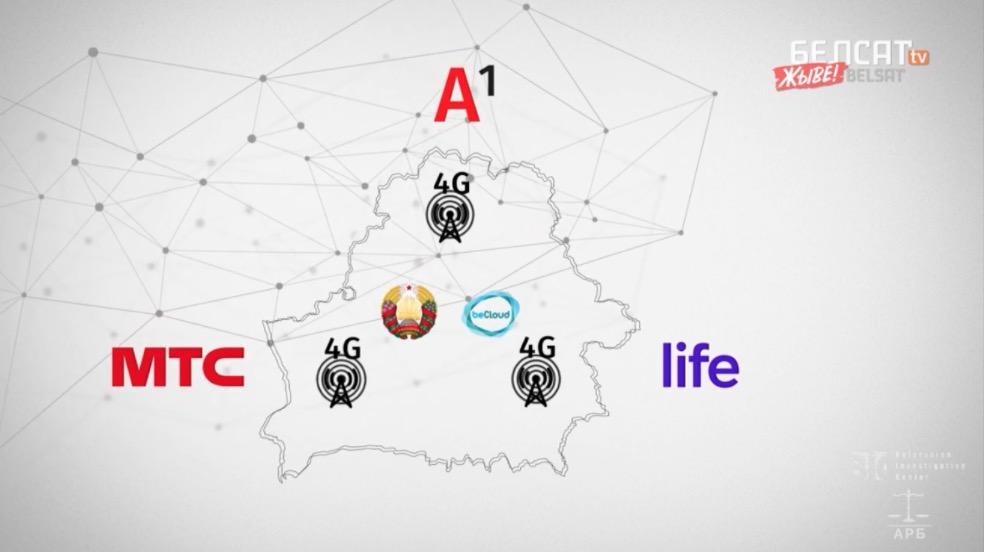 "Taking into account the capital cost of construction of this network it was decided to create only one infrastructure operator. All of the other operators will have the right to use the network to provide their services to individuals. Competition is quite relative", – said former Minister of Communications Nikolay Pantelei.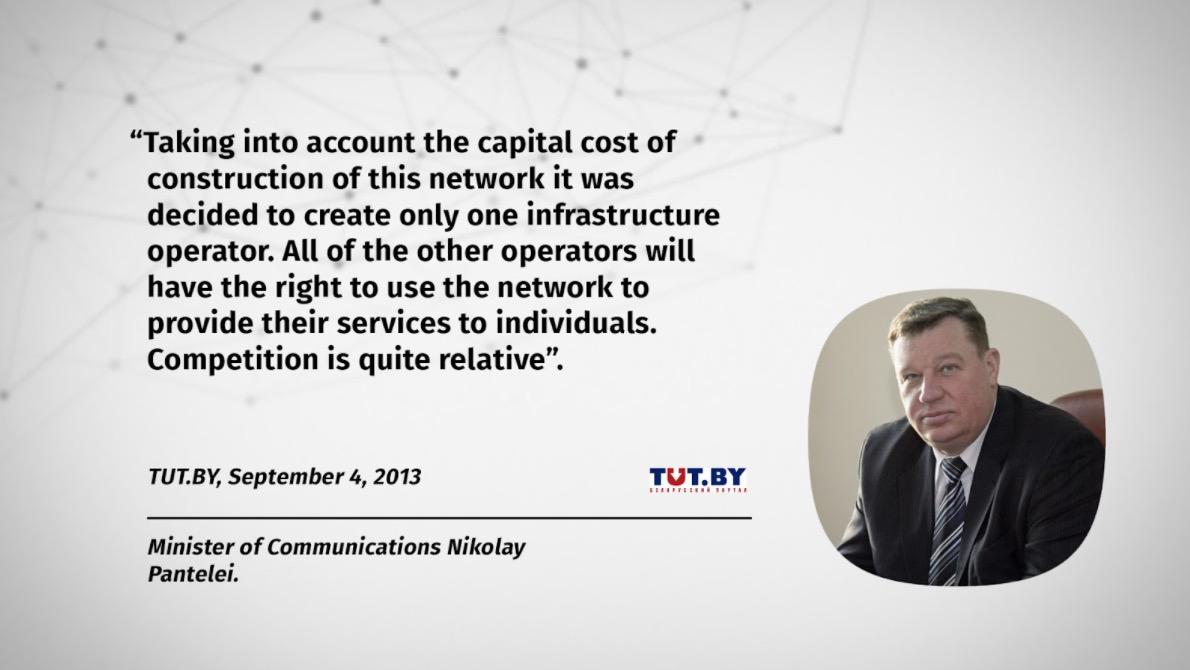 What it cost for "beCloud" to become the monopolist on 4G frequencies is a sheer secret. Market players believe that the sum was pretty small - about $5-6 mln. Valery Tsepkalo, former Chief of High Technologies Park, thinks that if 4G frequencies were sold on an auction in Belarus, that would cost several hundred million dollars.
Then why do authorities abandon such an important source of income?
"Belarus Cloud Technologies" came to the market in late 2012 and it was supposed to become an alternative to state monopolist "Beltelekom".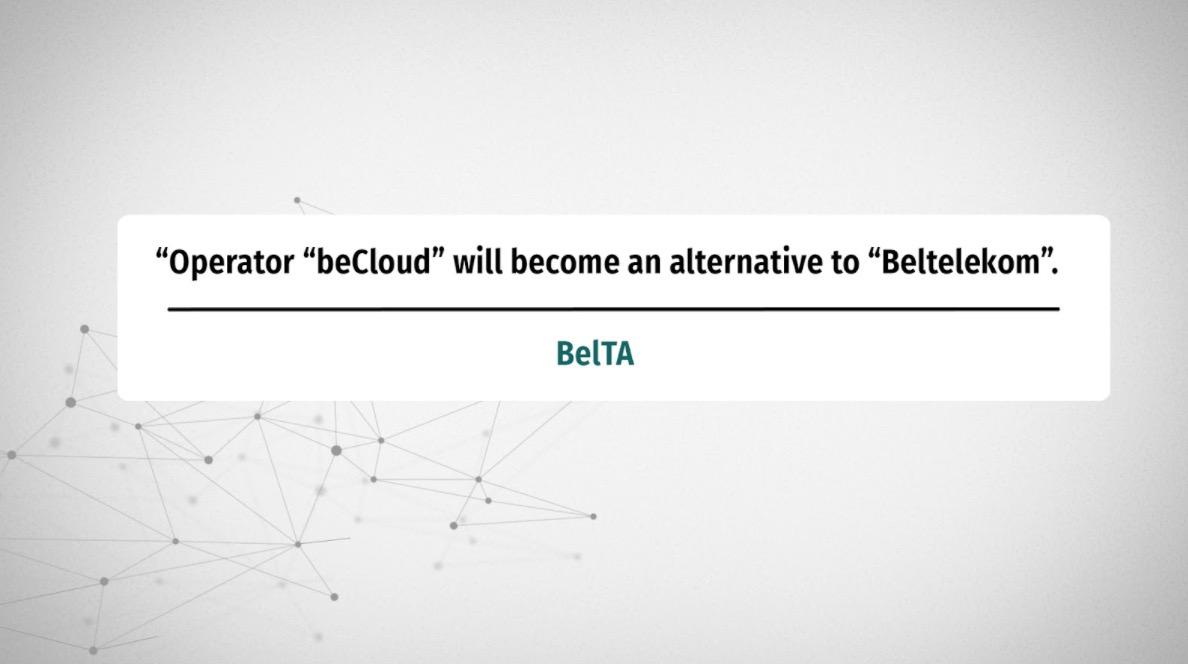 But reality has shown to be different. Vladimir Valenteichik, ex-employee of "beCloud", reported that much of the traffic is bought abroad and then is sold to other providers and mobile operators.
Another privilege of "beCloud" is providing data storage services to state institutions. For this purpose "beCloud" constructed the Republic Center of data processing in Kolodischi.
However, state enterprises were not interested in dislocating their data. Thus, in late 2019 authorities issued a decree that obliged all government institutions to store their websites and other informational systems on beCloud storage.
Some organizations fell under exceptions. There were those who deal with state secrets and combat money laundering and financing of terrorism. So far more than 700 state organizations are serviced by "beCloud".
General Director of "beCloud" Oleg Sedelnik explained that it was done to secure data, save resources on equipment procurement and licensed software and to avoid corruption.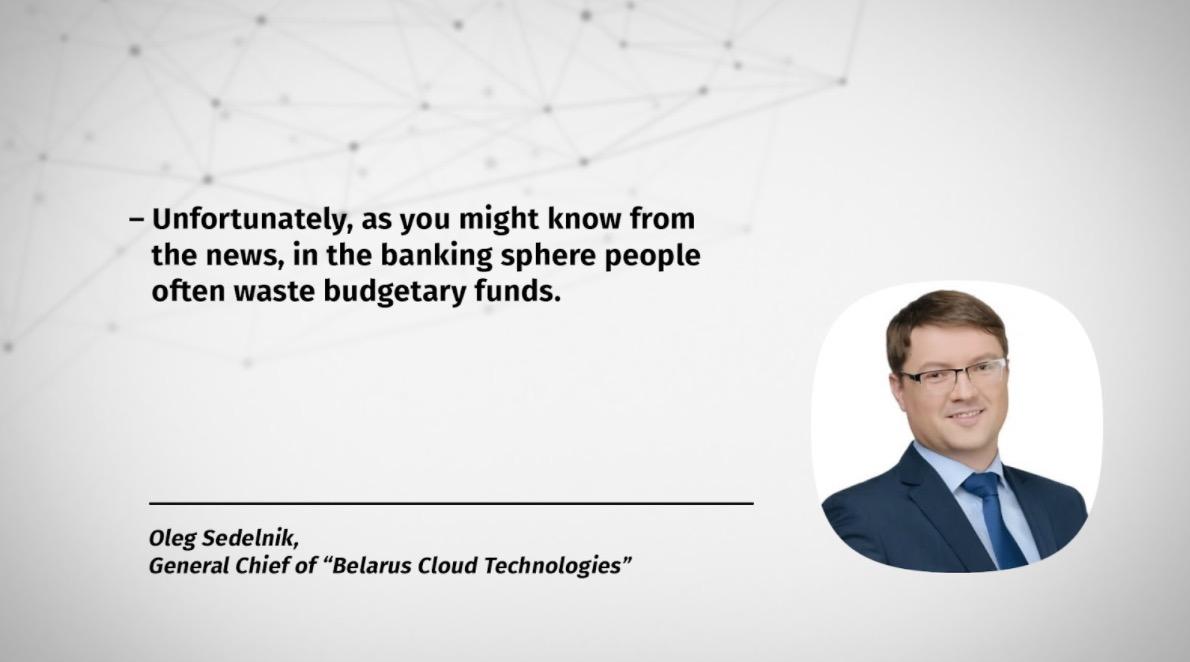 In 2021 "beCloud" keeps strengthening its position in the market. In early 2022 it is expected to become a technical administrator of national domen zones .by and .bel.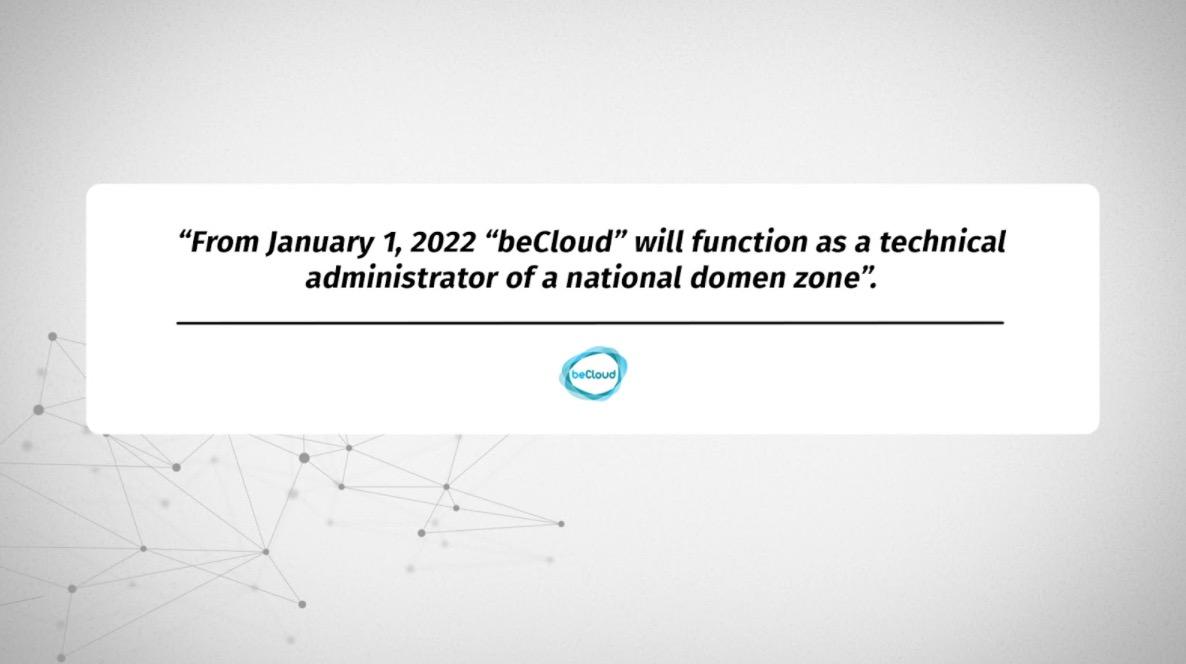 Who is behind "beCloud"?
51% is owned by the state represented by the National Centre of traffic exchange.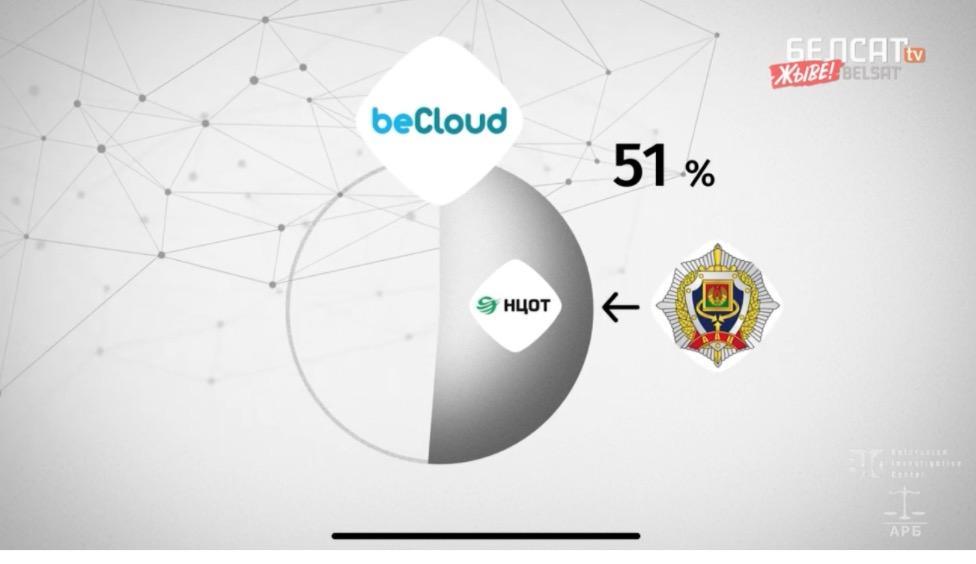 The enterprise was founded by Operations Centre, which is known as the most secret intelligence agency in Belarus.
Viktor Lukashenko rules the Operations Centre.
This is what his father Alexander Lukashenko said with regard to the situation:
"Here in Belarus we created a presidential operation-analytical centre with less than a hundred of people. My son is in charge of it. By law the top of the security forces have to obey the centre".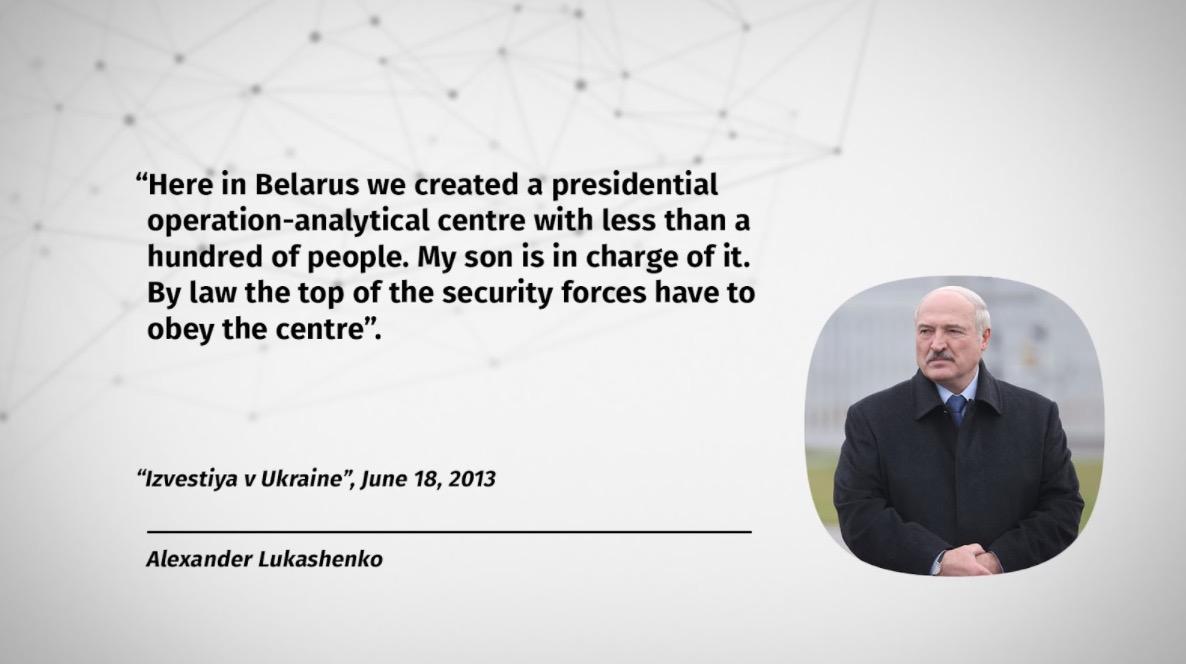 The other 49% belongs to anonymous offshores. The nominal shareholder is "Sabscissa Holding Ltd" registered in Cyprus.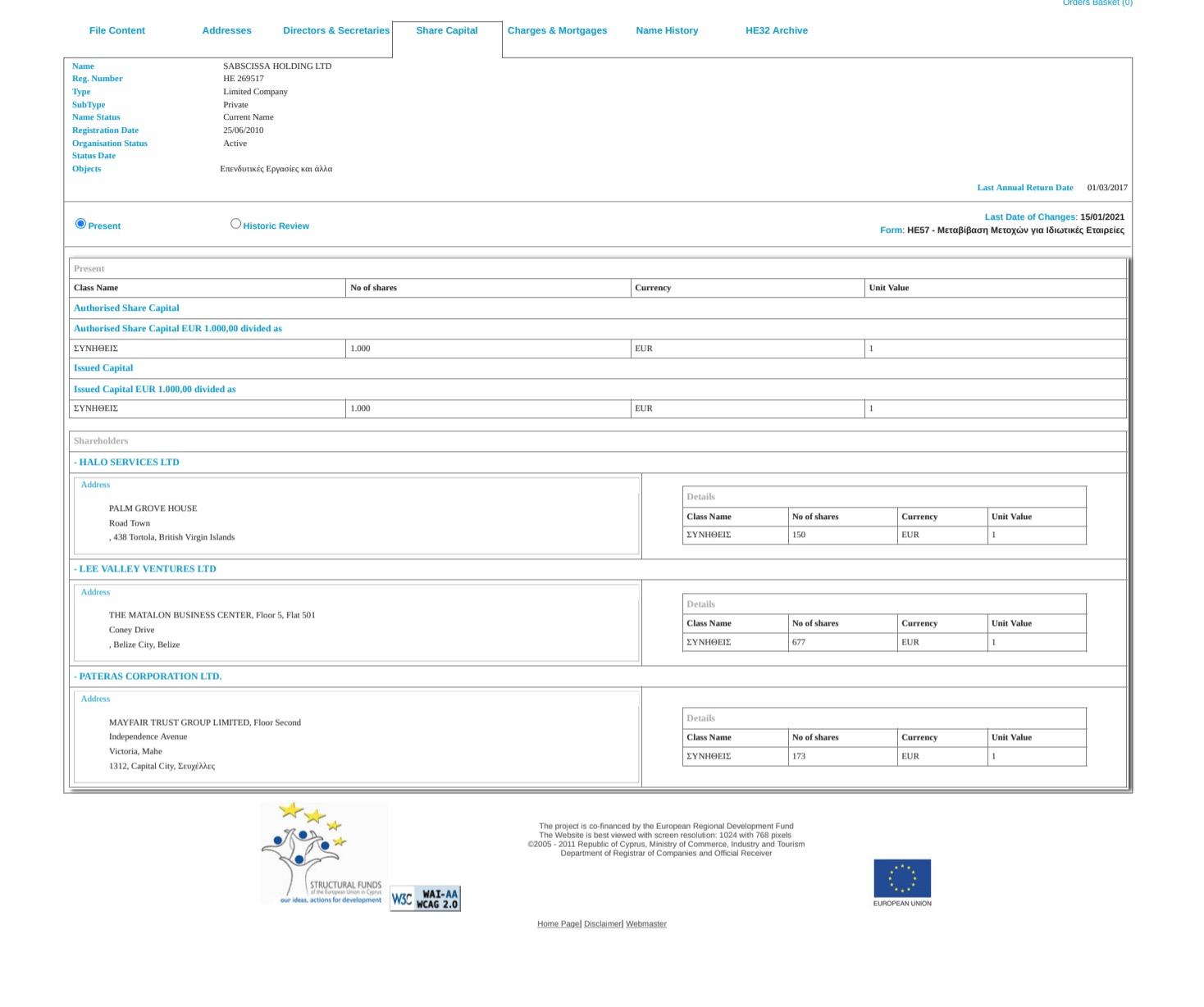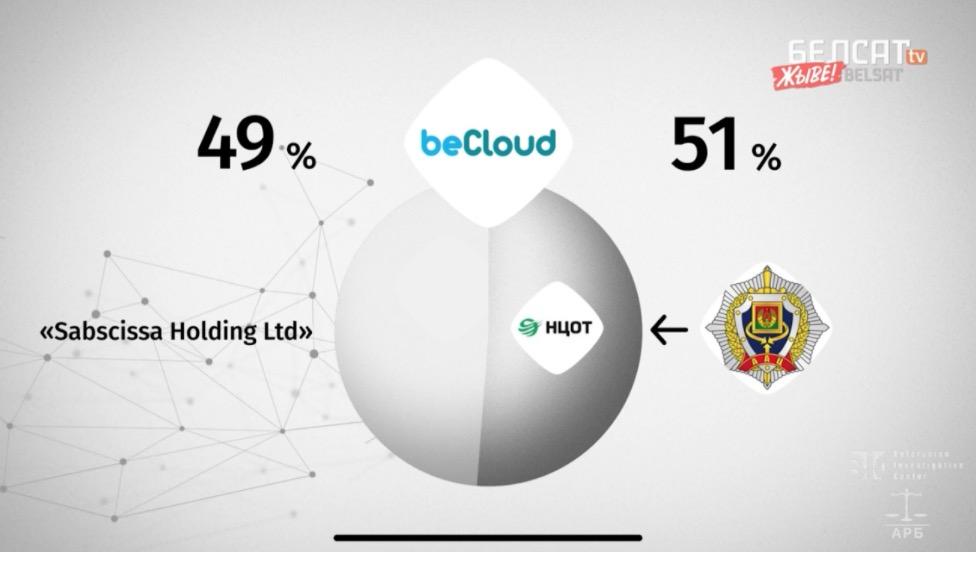 It, in return, belongs to three other offshore companies – "Lee Valley Ventures" from Belize, "Pateras Corporation" from Seychelles and "Halo Services" from the British Virgin Islands. These countries' authorities keep owners' names in secret.
Whose interest do these offshores represent?
When "beCloud" was started, its co-founder was russian businessman Konstantin Nikolaev. He owns shares in "GlobalTrans" and "Global Ports", who provide rail transportation and transhipment of containers. Offices of the two companies are registered under the same address with "Sabscissa Holding Ltd" in Cyprus.
According to Russian "Forbes", Konstantin Nikolaev is a business partner of Arkadiy Rotenberg and Gennadiy Timchenko (Vladimir's Putin friends). The "Washington Post" called him a secret sponsor of a Russian spy, Maria Butina.
Nikolaev is also known for being connected with arms business in Russia. In early 2010s he invested in "Promtechnologies" that produced sniper rifles under the brand "ORSIS". Later the company became the co-owner of Tula and Ulianovsk cartridge factories. The business started thanks to Konstantin's wife's passion about practical shooting. All of his arms business projects were supported by powerful partners.
In 2017 Svetlana Nikolaeva (Konstantin's Nikolaev wife) visited an exhibition on arms and military equipment "MILEX" in MInsk. Military authorities of Belarus attended the company's "Promtechnologies" booth. Belarus Security Forces showed interest in military and hunting rifles "ORSIS". The products of the company also draw attention of such countries as OAE, Saudi Arabia, Iraq, Sudan, Nigeria, Ethiopia and Slovakia. In 2018 "ORSIS" rifles were popular among security forces in Belarus for their good quality. At that moment amidst the situation with a russian spy Butina, Konstantin's Nikolaev representative announced that his client had no connection to the company "Promtechnologies".
General Chief of "beCloud" Oleg Sedelnik claimed that he had never heard of Konstantin Nikolaev.
"I became a part of the company in 2017. I never heard of him before, never met and never talked to him since the very first day I started work", – says Oleg Sedelnik.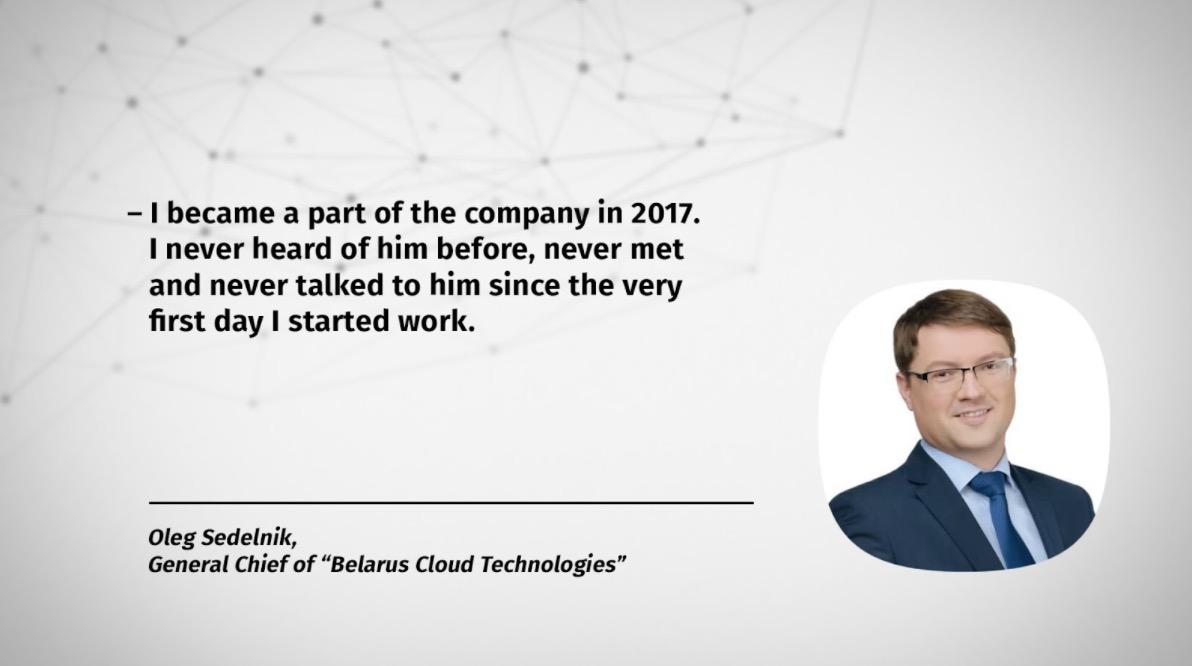 A person who calls himself Konstantin's Nikolaev partner said that the businessman doesn't give interviews to journalists.
Why did the investors get their privileges?
Officially, they had to fund 4G broadband, cloud technologies and other infrastructure projects. When "beCloud" was created, investments accounted for $400 mln.
In fact, in 2015 Sergey Poblaguev reported that about $20 mln were invested in a data transmission network, and $10 mln. In "LTE Advanced" network in Minsk. Data storage centre in Kolodischi doesn't contain any information with regard to these investments. However, "A1" mobile operator built a similar object for $20 mln.
According to financial reports of "Sabscissa Holding", that our investigators received with the help of OCCRP, the amount of investment by Cyprus offshore was initially registered in the sum of almost $40 mln,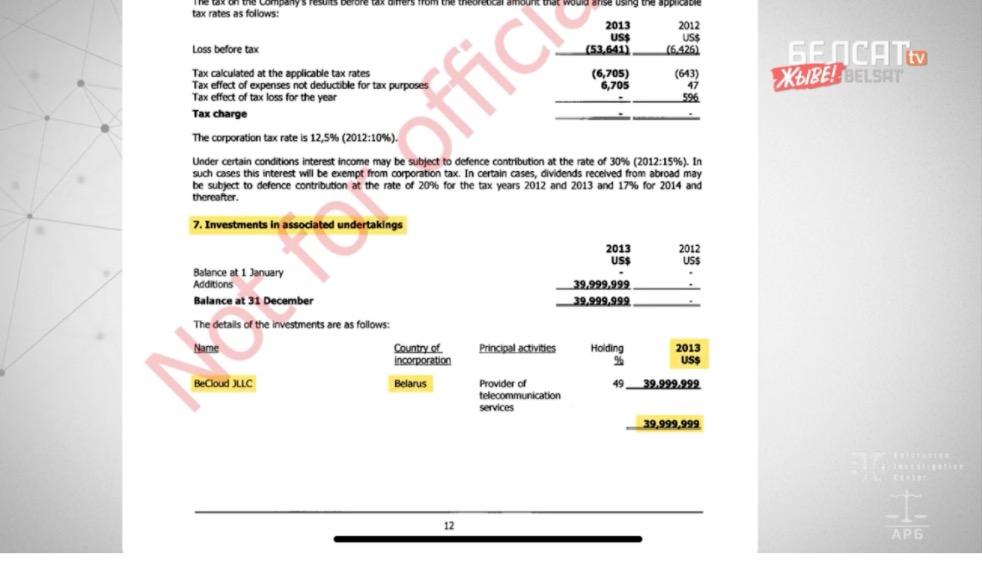 while later it was reduced to $20 mln.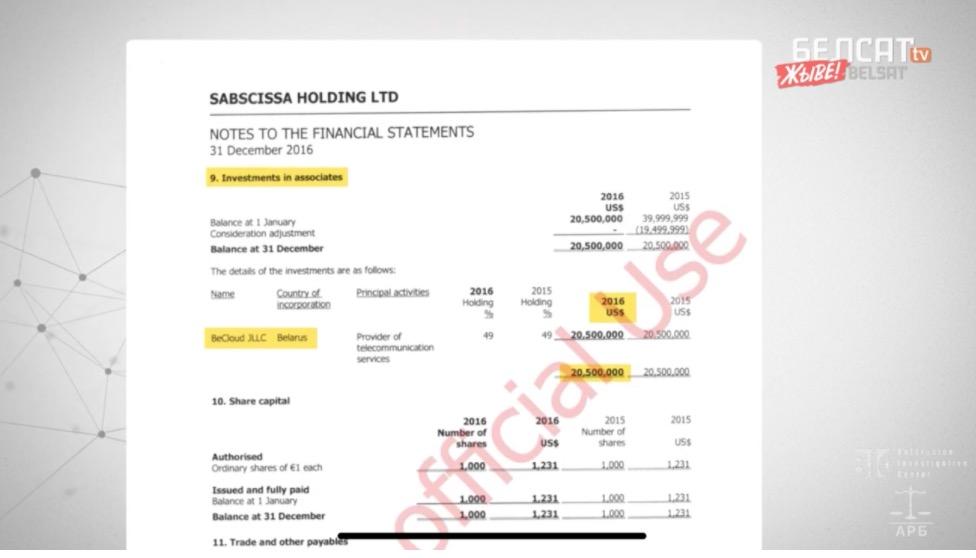 Was promised $400 mln. invested?
General Chief of "beCloud" refused to provide any information on the subject:
"I can't say anything simply because of the law regarding commercial secrets. Moreover, I honestly have no idea what the sums were. The only thing I know for sure is that they fulfilled their commitment".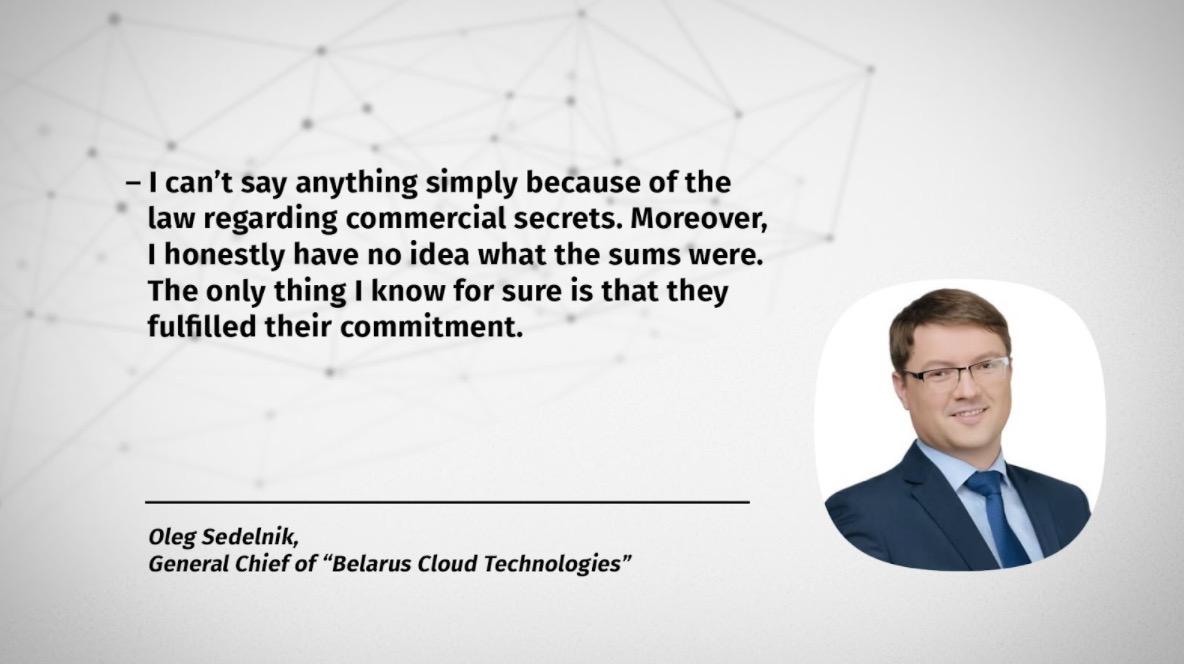 In the time period from 2010 to 2019 "Sabscissa Holding" total revenue accounted for $13 mln.

However, its net margin was almost $12 mln. But this might not be the company's whole profit. Valery Tsepkalo believes that The Attorney General's Office should investigate the case.