"Do you consider Stepan Bandera a terrorist?" - is the question Ukrainian refugees in Poland are asked when applying for documents that entitle them, among other things, to medical care".
This
is what the Belarusian state news agency BelTA published in its Telegram channel.
"Refugees from Ukraine have to fill in a rather questionable for people with Nazi views form to get PESEL, an ID number that is used when seeking medical care:
Do you consider Stepan Bandera a terrorist?
Do you assume Ukrainian nationalists' responsibility for Volyn mssacre?
If answered "no", one might not be granted asylum in Poland. In case of a positive answer, troubles back in Ukraine are inevitable."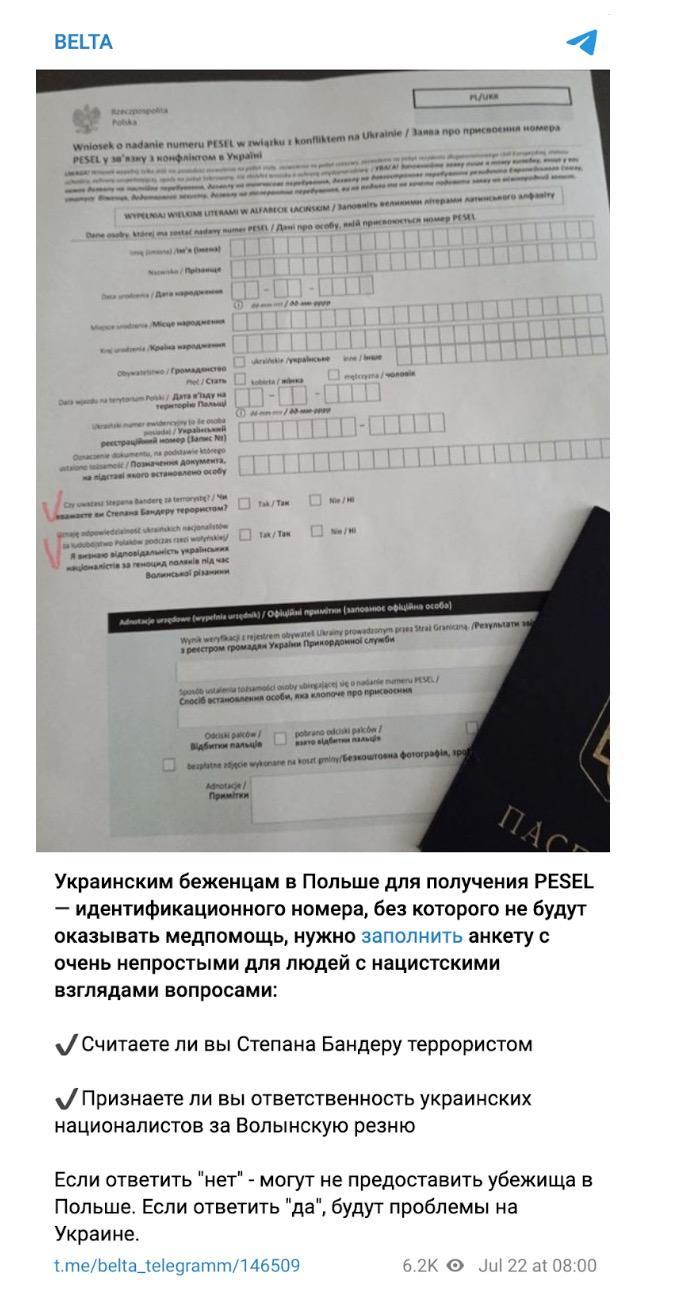 Here is what the application form for a PESEL number in Poland actually looks like.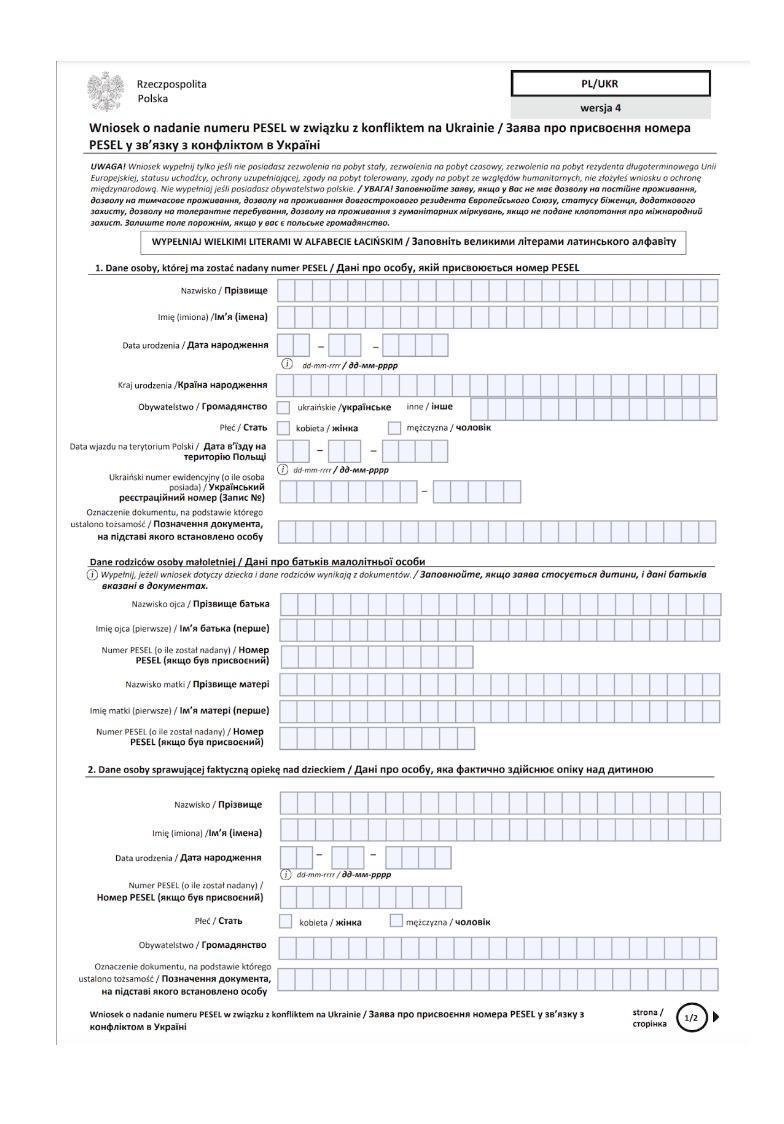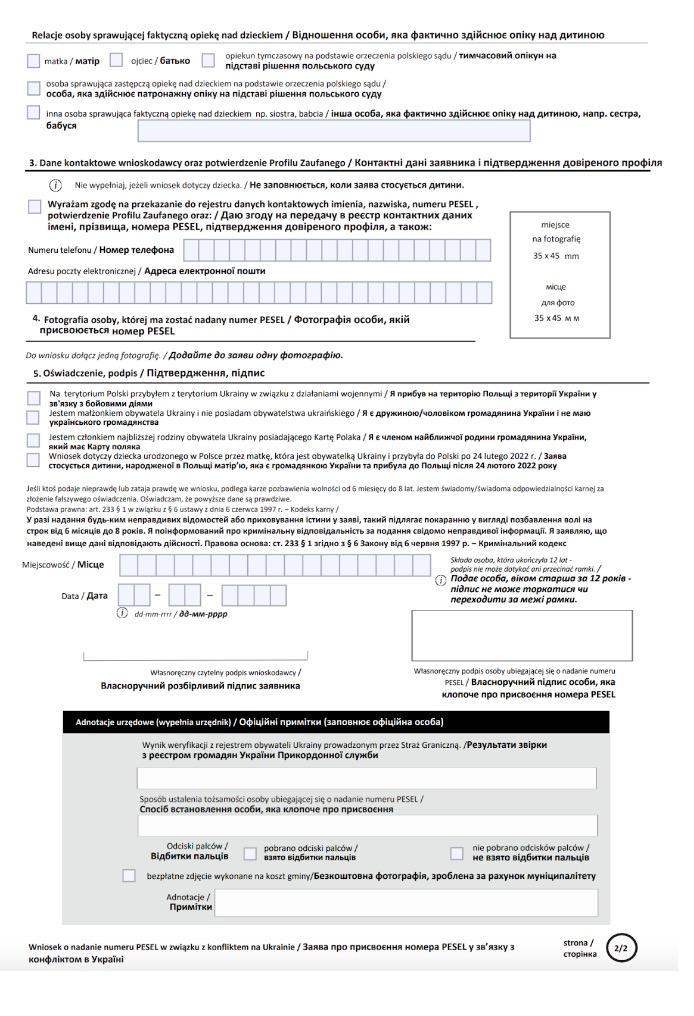 It can be found on the official website of the Warsaw City Contact Centre. What do we see? Firstly, the questionnaire has many more items to fill in, and it does not fit on one sheet of paper. Secondly, the real questionnaire must include a photo of an applicant, and the BelTA version does not have one. And thirdly, the official questionnaire, of course, has no such questions at all.
Другие Antifakes / Factchecks