BelAZ Trading House, the state monopoly dealer of machinery from Zhodzina to Russia, sells it through private companies of the wives of its managers associated with Anna Lukashenka (Lukashenko).
The profits of these companies are comparable to the profits of BelAZ itself. Since 2017, their owners have paid themselves about $100 million in dividends.
Some of these state managers and their wives spend luxury vacations with Dzmitry and Anna Lukashenkas and appear on the guest lists for their family celebrations.
The Presidential Sports Club, which is headed by Dzmitry Lukashenka (Dmitry Lukashenko), is a co-founder of BelAZ TH. Anna Lukashenka was working for this Russian company.
Anna Lukashenka's constant traveling companion is her sister. She holds a senior position in a young media company that produces a program for the Belarusian television paid by public money. Her husband owns several businesses and heads the Tennis Club within The Presidential Sports Club run by Dzmitry Lukashenka.
Anna is the only one from the Lukashenka family who has never been sanctioned. However, her inner circle includes people who are subject to international restrictions. They were connected, among other things, by working relationships.
Only on holidays and vacations, the family of Alexander Lukashenka's middle son spends many times more than its official income.
Golden Dump Truck
The BIC has found out that at least in 2018 and 2020, Anna Lukashenka, the wife of Alexander Lukashenka's middle son, Dzmitry, worked in the BelAZ Trading House.
* DECLARATIONS OF INCOME FILED FOR PREVIOUS YEARS
This firm sells machinery from the Zhodzina Holding in Russia with the permission of the parent company. The Presidential Sports Club, run by Dzmitry Lukashenka, is among the BelAZ TH founders.
Since 2007, PSC owned a third of the TH, but by 2019 this share had grown to 45%. The rest of the firm belongs to the parent company, OJSC "BelAZ".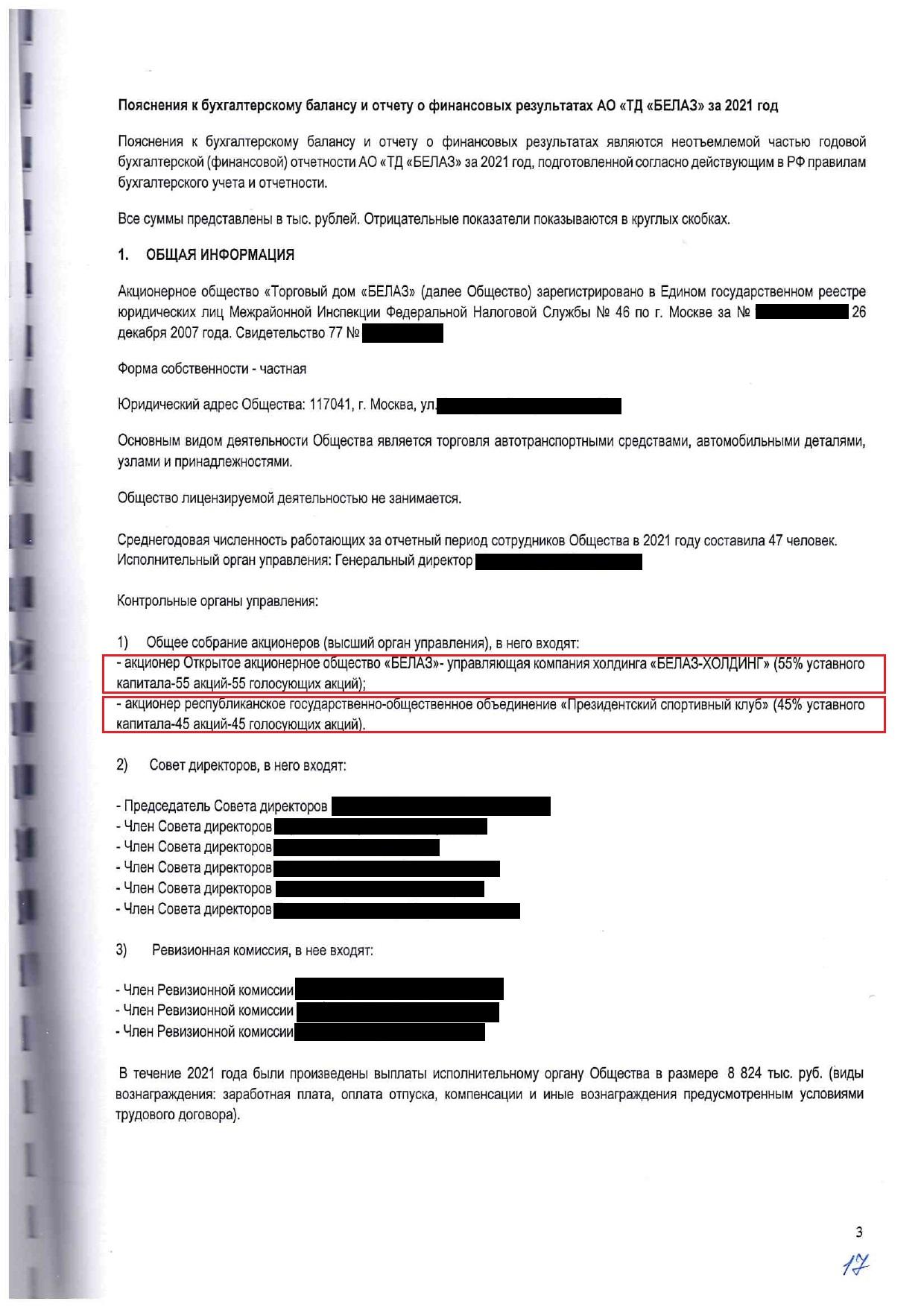 BelAZ products are in great demand in Russia, but the official trading house strictly controls their sale. In 2012, the Russian Antimonopoly Service had questions about such trade regulation. It was revealed that BelAZ had recommended to buy dump trucks only from specific Russian companies. Otherwise, the plant did not guarantee their delivery and service. As a result, buyers were limited in choosing a dealer, and competition between them was minimized in violation of antitrust laws.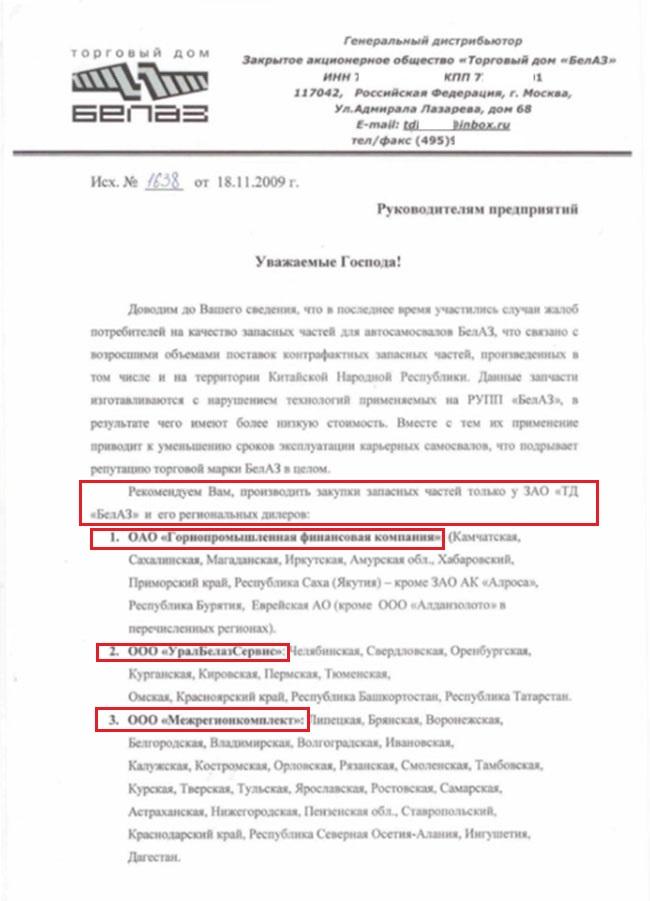 For BelAZ, this modus operandi is means possible losses: its products are almost entirely export-oriented, and from 50% to 90% of dump trucks go to Russia. The potential annual turnover is hundreds of millions of dollars, which should be returned as payments to Belarus. But by 2015, Russian partners had accumulated debts to Belarusian manufacturers, including for already delivered dump trucks.
To solve this issue, the then Prosecutor General of Belarus, Aliaksandr Kanyuk (Aleksandr Konyuk), was sent to Russia on Lukashenka's personal instructions. His inspection resulted in several criminal cases initiated, but no punishment of those involved in corruption crimes was reported, while the trading schemes for machinery from Zhodzina have not changed.
BelAZ still chooses dealers in Russia through the Trading House, which is almost half owned by the PSC run by Dzmitry Lukashenka and where his wife Anna had worked for at least two years. But this is not the only family that benefits from Zhodzina technology. As the BIC found out, TD BelAZ concluded contracts for supplies to Russia with companies whose owners are connected with the management of the state dealer and are also close to Anna and Dzmitry Lukashenkas.
Business friendship or business for friends?
In total, BelAZ TH has about a dozen partners in Russia, but only a few of them are really profitable. The most successful company is B-24, whose co-owners are Oksana Tachkova and Alena Lahun (Elena Lagun).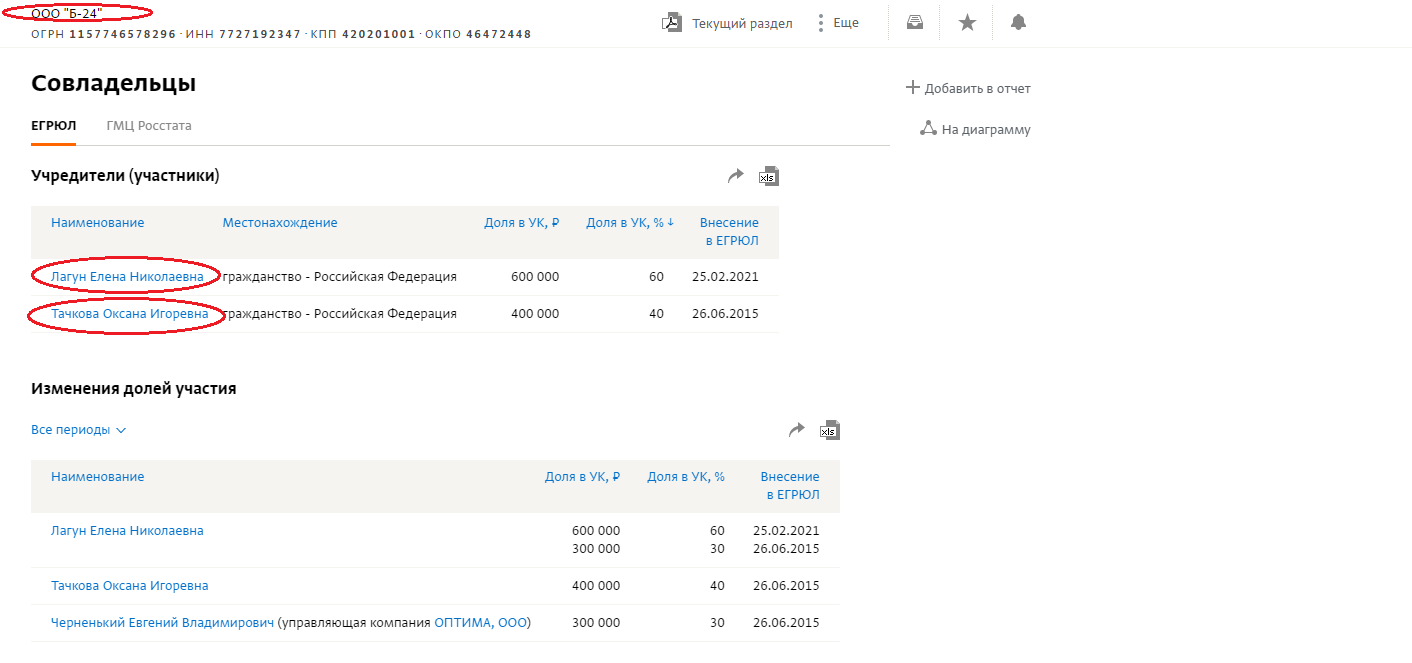 According to Russian press, the first one is the wife of Konstantin Makarov, Director for Legal Affairs at BelAZ TH. The second is the wife of Viktar Kuluyeu, the former head of the board of directors of the same trading house. In total, Kuluyeu and his wife own shares in at least four companies that are engaged in the distribution and maintenance of the machinery from Zhodzina in Russia.
In 2020, the couple were among the top 10 highest-earning Belarusians in Russia. Since 2017, the net profit of their companies has been about $ 176 million, which is only half as much as the net profit of BelAZ itself. Almost half of this amount the owners paid themselves as dividends. In addition, in 2018, "B-24", the company of Alena Lahun and Oksana Tachkova, were among the top 500 largest companies in Russia by revenue.
Such incomes allow Kuluyeu and Lahun to lead a luxurious lifestyle. As the BIC found out, they were often accompanied by Dzmitry and Anna Lukashenkas. Thanks to the "Cyber Partisans", we found 11 flights jointly attended by members of the two families. The geography of their travels was limited: in 2011, due to the suppression of post-election protests in Belarus, Dzmitry Lukashenka became part of the EU sanctions list. Kuluyeu continued to fly to the EU with Dzmitry's wife, Anna Lukashenka. In 2011, they visited Vienna and Frankfurt together.


In 2013, the families went on a trip in full force: Dzmitry and Anna Lukashenkas with their children and Kuluyeu with his wife and child. On March 22, they flew from Minsk to Istanbul on a private business jet.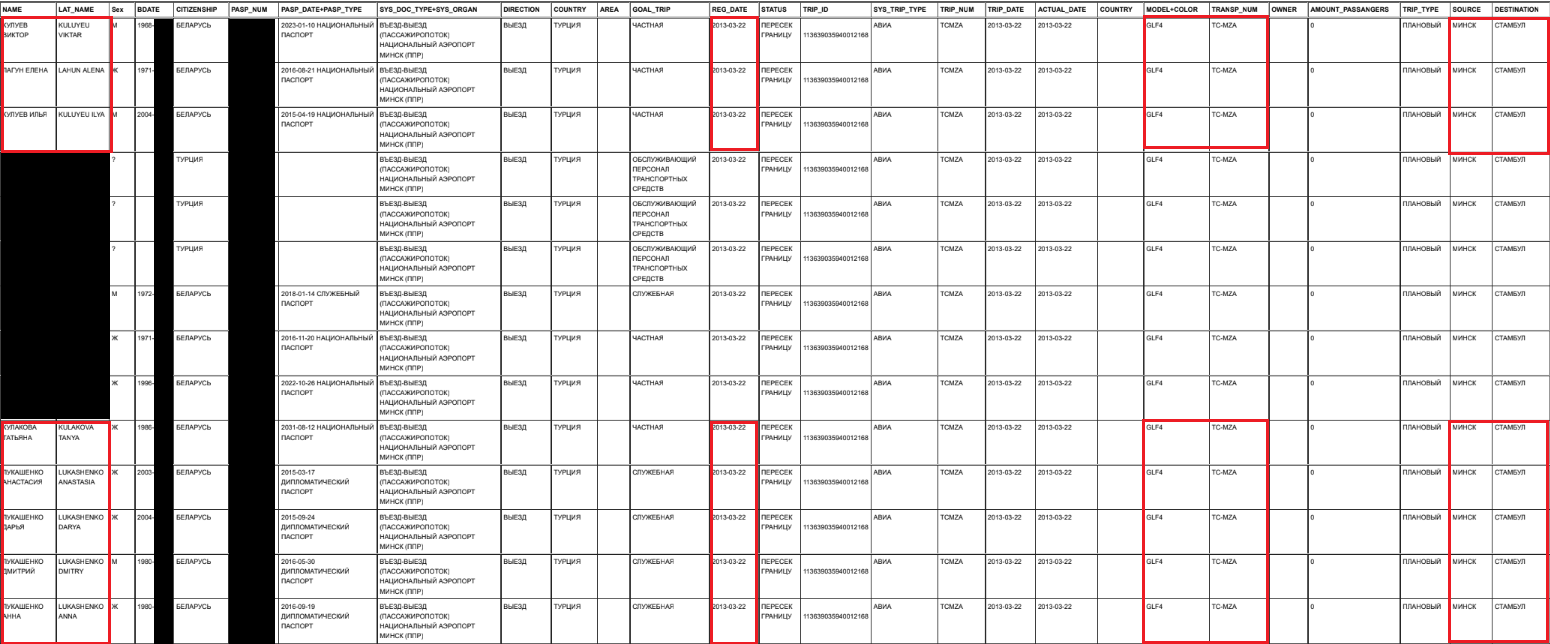 Dzmitry Lukashenka celebrated his 33rd birthday there. The company spent 9 days in Turkey.
All the sisters on earrings
Another figure of our investigation, Tatsiana (Tatiana) Kulakova, Anna Lukashenka's sister, also flew to Istanbul for Dzmitry's birthday in 2013.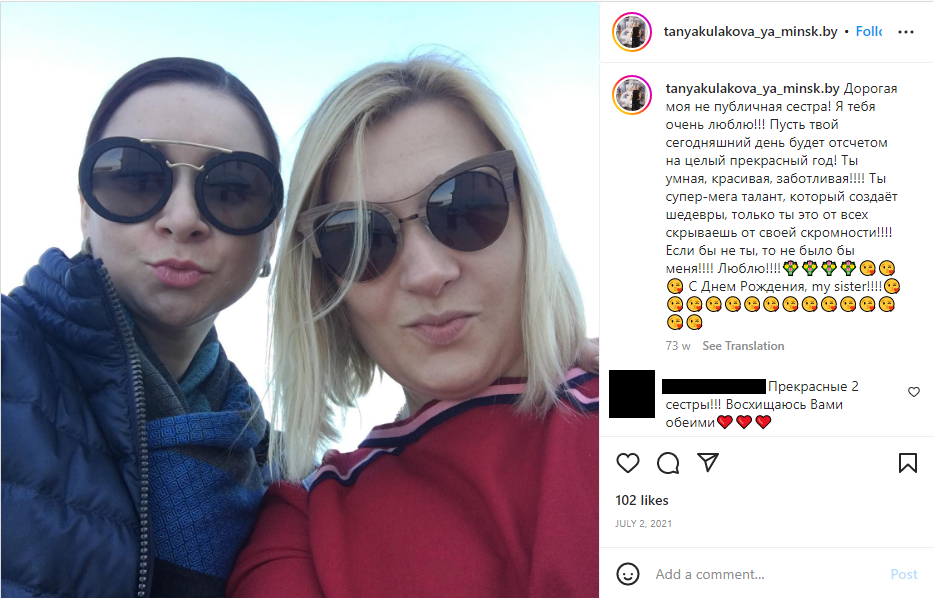 She is an active participant in pro-government car rallies and a deputy head of the production center "Music Media Company".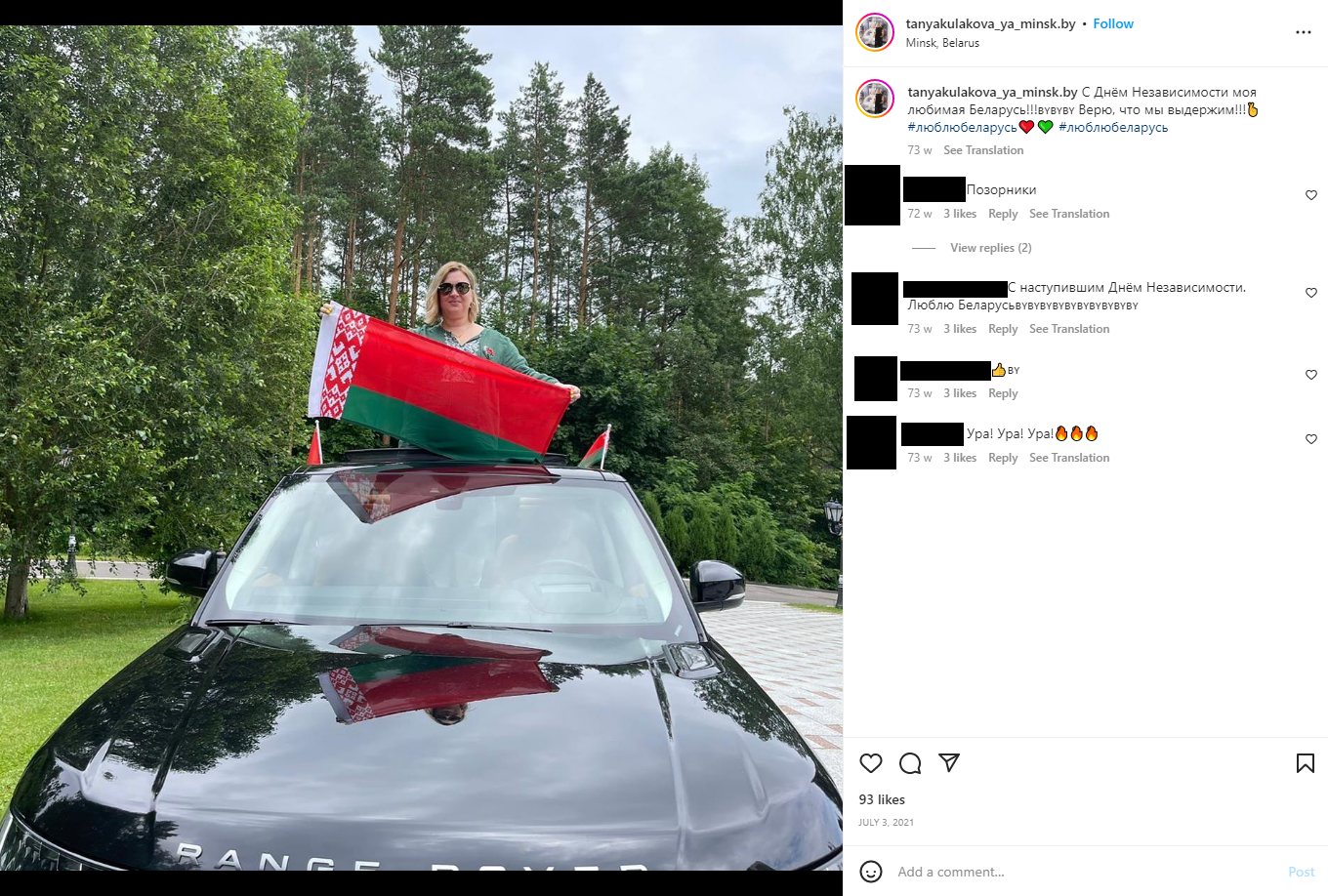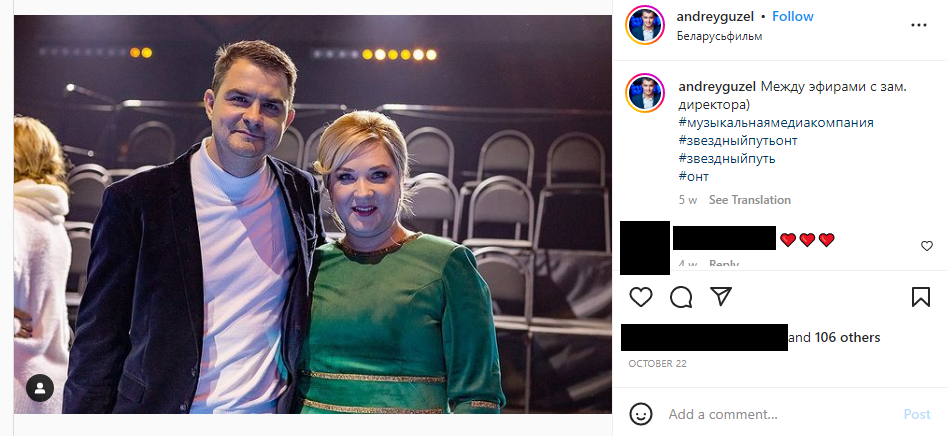 Now Tatsiana travels to state-owned enterprises in search of talents for the ONT channel program "Star Trek". She visited the same "BelAZ", "Belaruskali", "Grodno Azot", "MTZ" and "MAZ". The auditions were held under the slogan "Become a star on-the-job!"
The "Music media company" is owned by The Palace of the Republic which is under the aegis of the Property Management Directorate of the president and by the ANSL Production company.
The latter entirely belongs to Vrublevsky Andrei.
It is known that he was the director of the "Tennis Club", which is part of the Presidentiona Sports Club run by Dzmitry Lukashenka. Vrublevsky flew with his boss's family on business jets more than once, and then, together with his wife's sister, Tatsiana Kulakova, received public funding from the ONT for the young "Music Media Сompany". This company produces the "Star Trek" show together with official trade unions with the financial support of the Ministry of Information.
This is not Tatsiana Kulakova's first business project. In 2017 , she founded her own chain of branded clothing stores "It's Me (Heta ya, Eto ya)."
Over few years of its work, there are five retail outlets, one of which is located in Dana Mall – the same place as Lilia (Liliya) Lukashenka's art gallery.

In 2020, "This is Me" ended up in the red, and next year the stores of this chain did not operate.
Tatsiana's husband, Volodymyr Kulakov, turned out to be a more capable businessman. Since 2011, he has been running the already mentioned "Tennis Club", which belongs to the sports club run by his brother-in-law Dzmitry Lukashenka.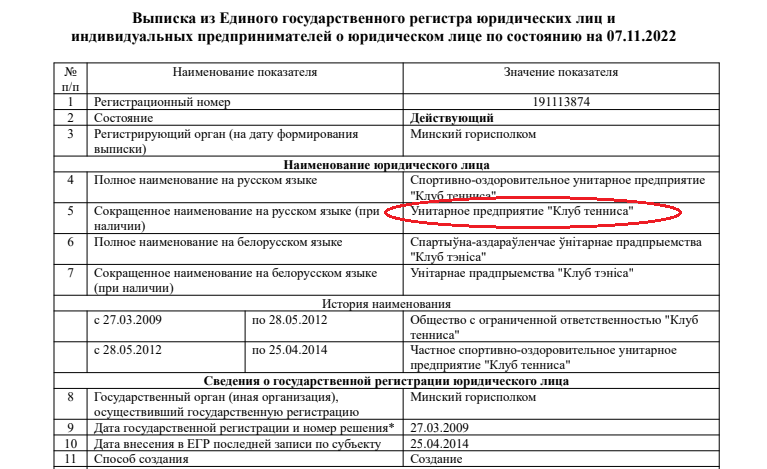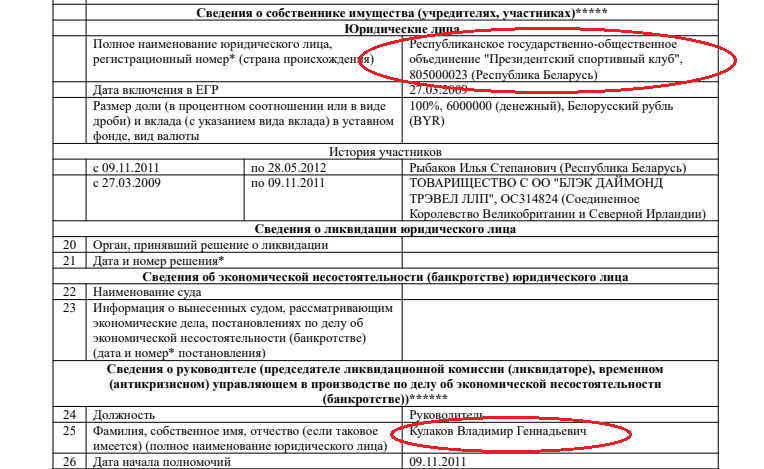 Kulakov also co-owns a network of car washes. One of his partners in this business is Mikalai (Nikolay) Zarubitski, an organizer of car races in support of Lukashenka after August 2020.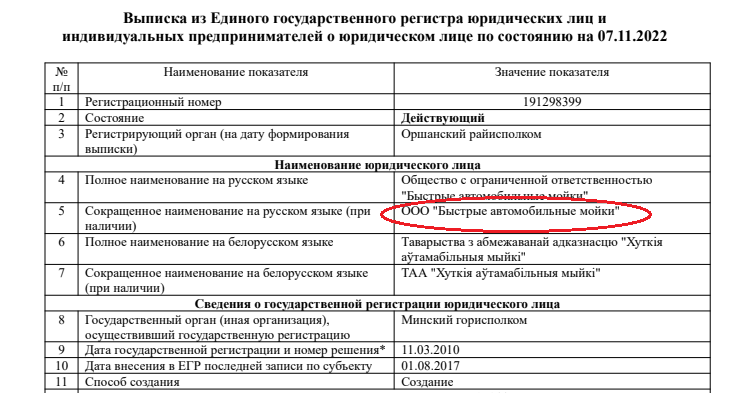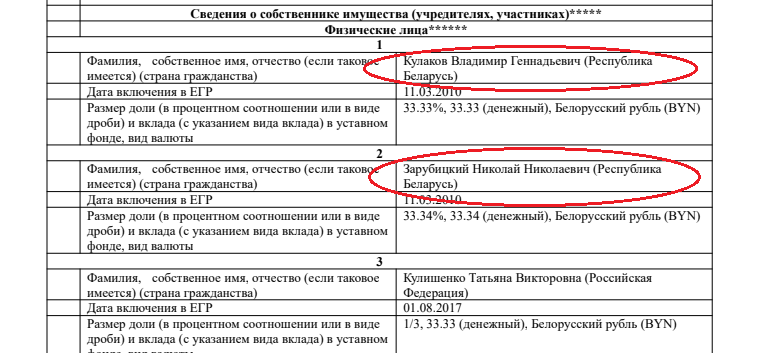 Anna Lukashenka's brother-in-law also has assets in the restaurant business. He is a co-owner of the "Podium Star" company, which runs the FABRIQ restaurant.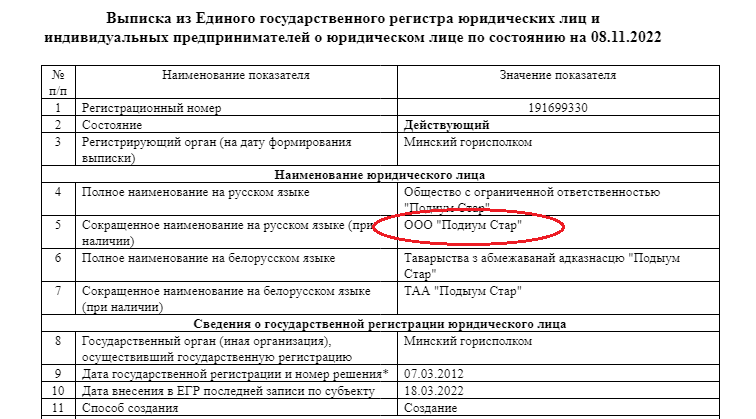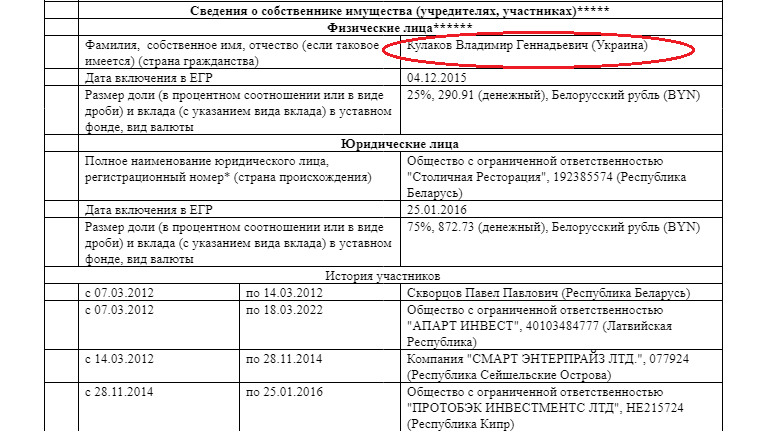 Some $1.5 million was spent on the opening of the restaurant. FABRIQ is one of the assets of the Sadouski family.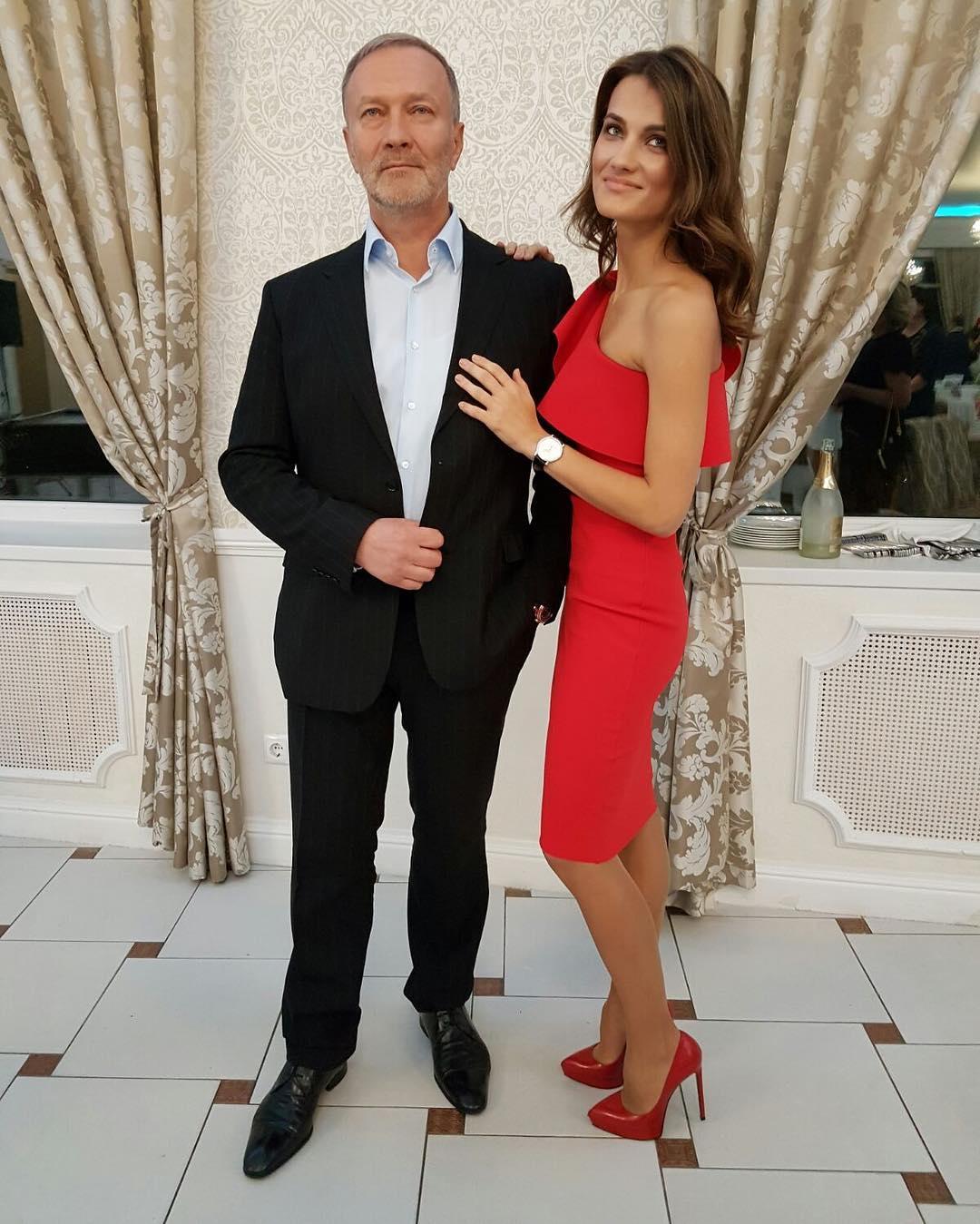 These businesspersons work in the restaurant business, light industry and real estate and have a scandalous reputation. In addition, Natallia Sadouskaya was at the "secret inauguration" of Lukashenka in 2020.
Last year, Tatsiana Kulakova transferred her son to the Minsk International Grammar School, which, as we found out in one of our investigations, was founded by Iryna Abielskaja (Irina Abelskaia) with the money of the oligarch Mikhail Gutseriev. This private school near Drazdy is mainly attended by the children of businessmen and people close to Lukashenka.
Living the high life
Tatsiana Kulakova often accompanies her sister on her travels. Most often, Anna Lukashenka is vacationing in Europe, and preferring no cheap resorts at all.
In January 2017, Anna went skiing on a government plane to Innsbruck, Austria. Her whole family was on the plane, including her mother and sister with her husband.

If Anna had to buy tickets to Innsbruck for the whole company herself and finance this vacation, then a ten-day trip would cost her at least 100 thousand dollars. Part of the amount was saved thanks to the government plane, which is serviced for public money.
In the summer of the same year, Anna Lukashenka invited her relatives to celebrate her birthday in Italy. On a private jet, a company of 11 people went to Cagliari for 25 days.

Prices for one flight of such a jet start from 38 thousand euros. If we take into account the expenses for housing and the return trip, as well as the minimum expenses for almost a month's vacation, then Anna's family, according to modest estimates, had to allocate at least 150 thousand dollars for the trip. An immodest estimate of such a holiday can reach up to a million dollars.
In October of the same 2017, Anna again used a government plane. On it, she and her husband, children and sister flew to Doha for nine days.
On the day of her return to Belarus, Tatsiana Kulakova posted a photo from the capital of Qatar, checking in the five-star Banana Island Resort Doha by Anantara.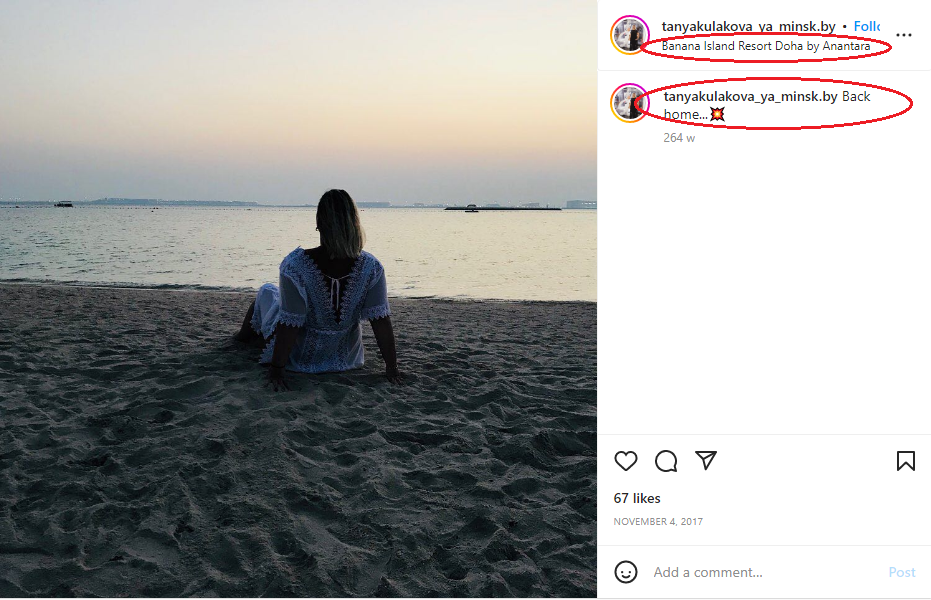 One night in this place with children costs an average of two to five thousand dollars. Thus, Anna Lukashenka's company spent about fifty thousand dollars on accommodation alone. And all three vacations in 2017 cost Anna and her companions 350 thousand dollars, according to minimal estimates.
Already in January 2018, Anna Lukashenka, her sister and their families flew to Chambéry in France, again on a government plane.

On February 4, Kulakova posted a photo from the Michelin-starred restaurant L'Atelier d'Edmond in the French Alps.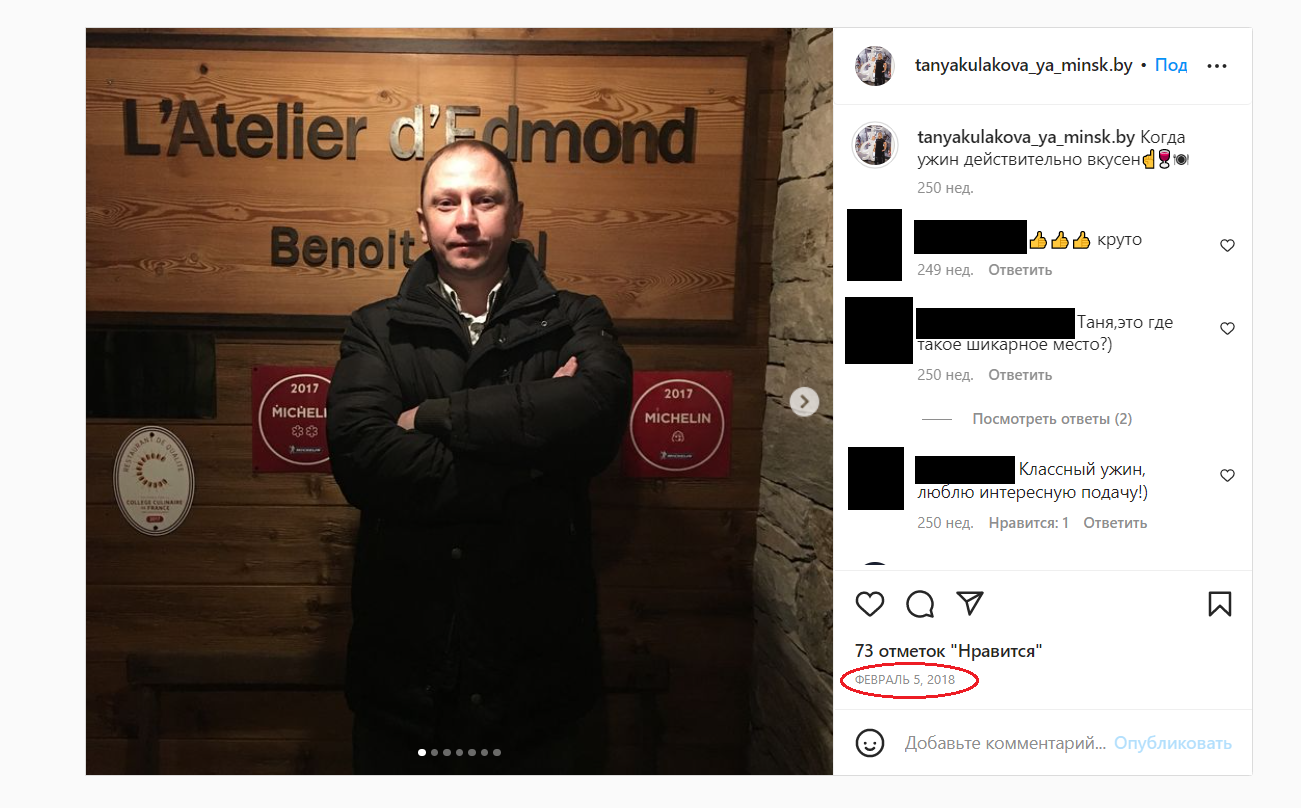 On February 10, the company returned to Minsk from Lyon, again, on a government plane.
According to our calculations, the trip lasted 11 days and could cost at least 100 thousand dollars.
These Anna Lukashenka's vacations do not correspond to her official earnings. In 2018 and 2020 in total, she received about 100 thousand dollars at BelAZ TH. The salary of her husband Dzmitry in the "Presidential Sports Club", his only official place of work, in 2016 amounted to about 30 thousand dollars.
This couple usually celebrates family holidays abroad. From 2011 to 2013, Anna Lukashenka celebrated her birthdays in Turkey.
Most likely, the choice fell on this country because of the sanctions imposed on her husband, that banned him from visiting EU countries.
In 2016, when the sanctions "thaw" came, the whole family went to Greece on a government plane to celebrate Anna's birthday. They were accompanied, as we told in one of our investigations, by a businessman from Lukashenka's entourage, Pavel Topouzidis.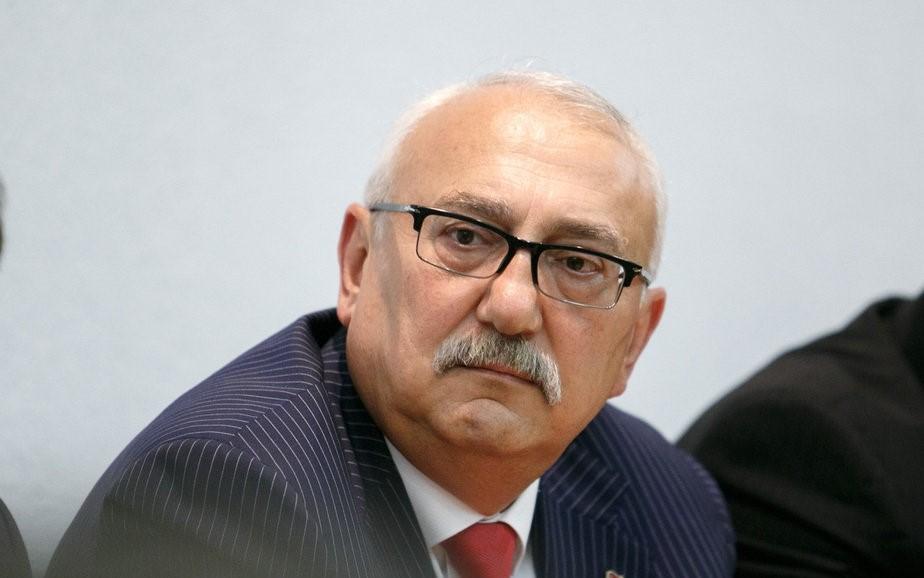 In 2017, Anna chose Cagliari for her birthday – a city on the Mediterranean coast, with a well-preserved historical center and beautiful beaches. In 2018 and 2019, she gathered her family for a holiday in Thessaloniki.
Dzmitry Lukashenka also celebrated his birthdays outside Belarus in 2013, 2016, 2017, 2019 and 2020. He flew successively to Istanbul, Abu Dhabi, Ljubljana, Barcelona and Munich. Some of these trips were on business jets. In total, only transport for birthday celebrations cost Dzmitry at least half a million dollars. He could earn such money with his official salary only in 17 years.
If the cost of flights for Anna's birthdays is added to this amount, then the total expenses of the spouses for transport will exceed a million dollars. Dzmitry and Anna's vacation budget is commensurate with the amounts that the state allocates, for example, for the creation of a new national open data portal.
In a circle of friends
From the flight database that we received from Cyberpartisans, it follows that Anna Lukashenka's travelling around the world is not limited to vacation flights. In August 2011, she and her husband were heading to Istanbul. On board they were joined by businessmen Sergei (Sergey) Chyzh and Aliaksei Aleksin (Alexey Oleksin) and the then head of Lukashenka's security service Andrei Utsiuryn (Andrey Vtyurin).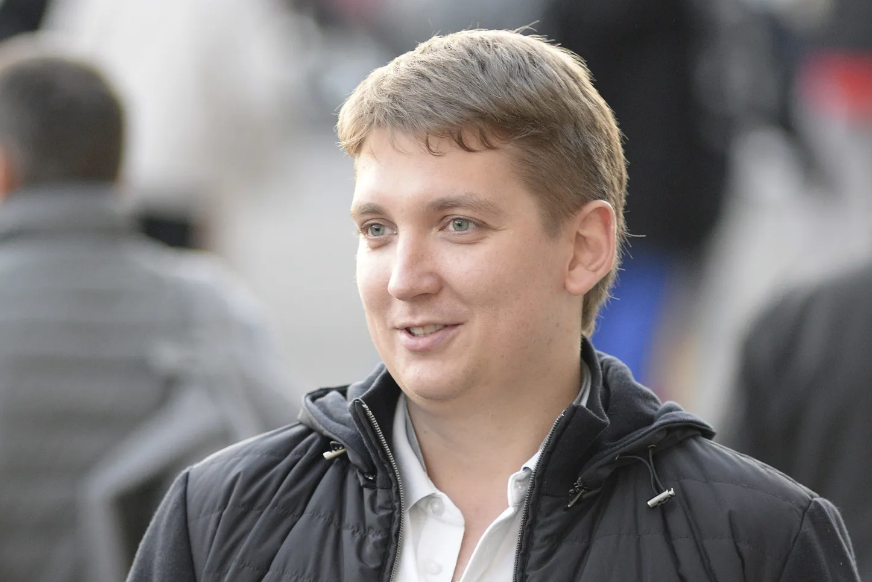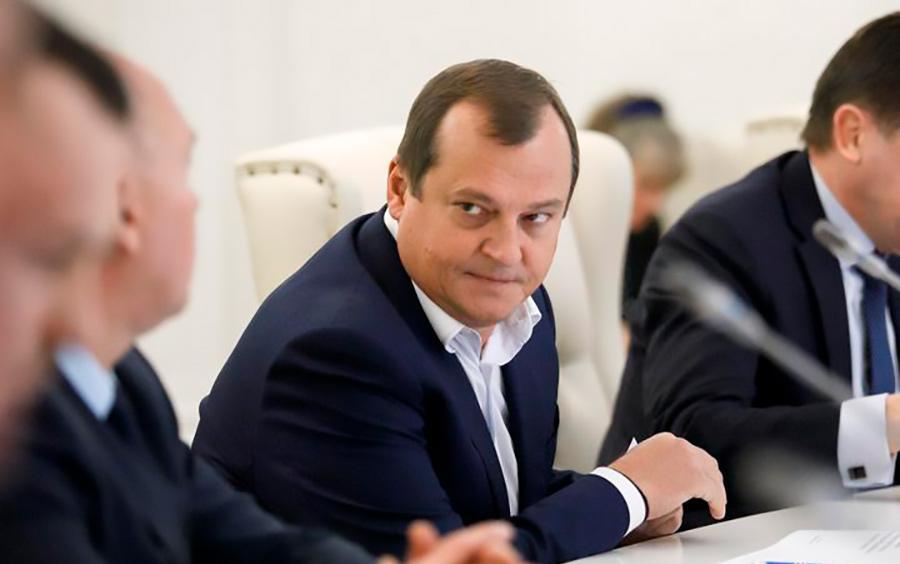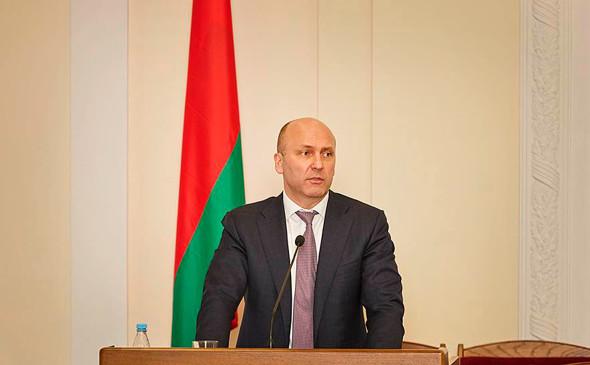 In March 2013, Anna and Dzmitry were joined by another businessman, Alexander Mashenski (Moshenskiy, Moshensky). They were returning to Belarus on a government jet from Turkey, where Lukashenka's middle son was celebrating his birthday.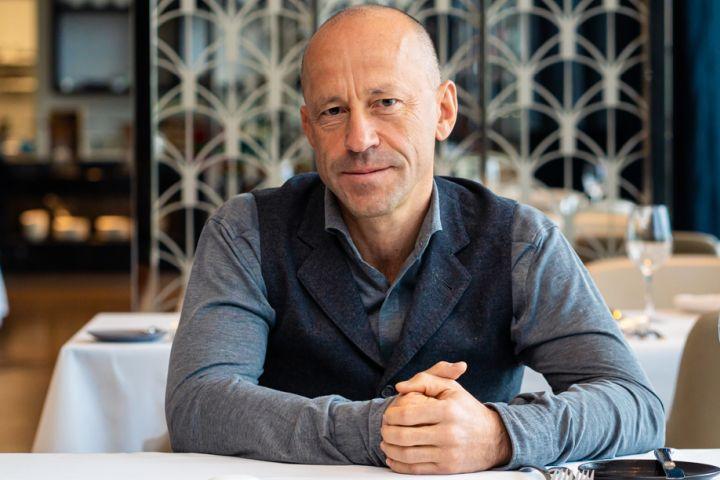 Once again, Mashenski, along with Anna and Dzmitry, will fly on a private jet from Pisa in 2019.
Among Anna's flight companions was Uladzimir Zdabnou (Vladimir Zdobnov), CEO of Anatoly Tsiarnauski (Anatoly Ternavsky) Univest-M company. For some time Anna had worked in this company. Tsiarnauski is the main oil purse of Alexander Lukashenka. Together with the Lithuanian portal Siena, we found that he has 60 million dollars earned on petroleum products using a company registered in England. Tsiarnauski was sanctioned in 2012 for his connection with Lukashenka.
Among the fellow travelers of Anna and Dzmitry Lukashenka there were not only Belarusian businessmen. Trips to resorts with this married couple were shared, for example, by representatives of the Slovenian company "Riko", which closely cooperates with the authorities of Belarus. Among them are Zivorad Smiljković, the head of the Riko representative office in Belarus, as well as the manager of this company Milutin Smiljković and his wife Daria.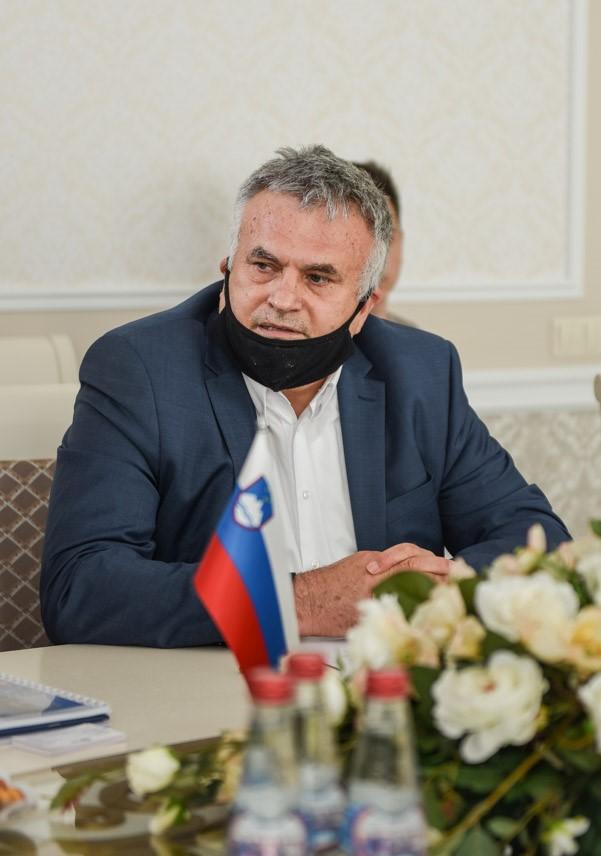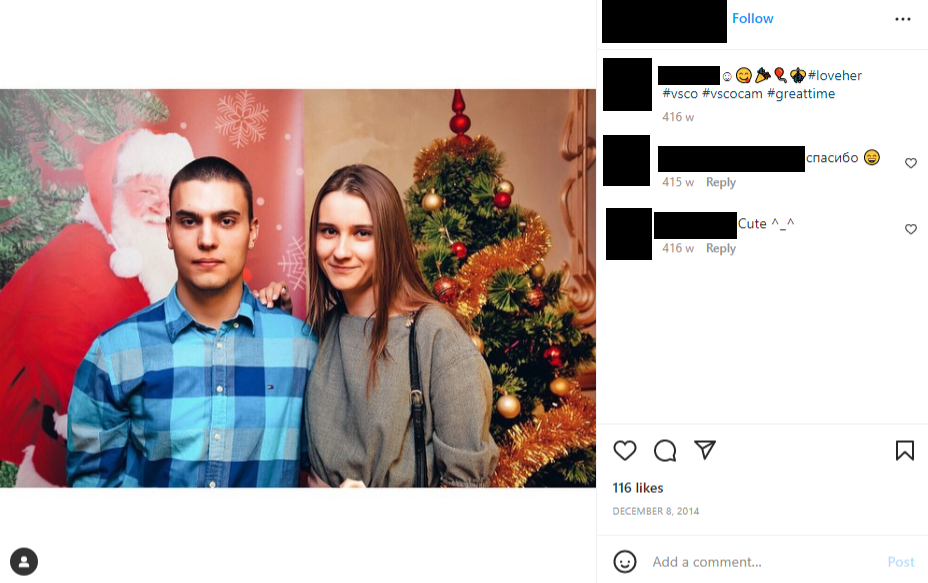 In July 2017, Zivorad was returning to Minsk with Anna and Dzmitry on a business jet from Cagliari, after celebrating her birthday. In 2019, he and the family of the middle son of Lukashenka flew to the Sion (Switzerland) for two weeks. From this ski resort they returned to Minsk on a government plane.

The company "Riko", in which Zivorad works, is one of the main assets of Janez Škrabec, former Honorary Consul of Belarus to Slovenia. This Slovenian businessman has repeatedly opposed EU sanctions against Russia and Belarus, because they harm "European business" in these countries.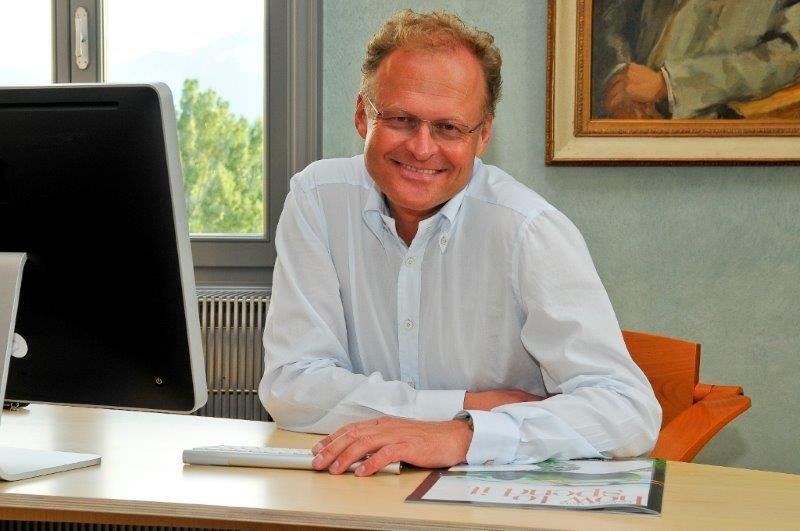 In 2015, Riko signed agreements with the ministry of energy on the modernization of Belarus' electric power system. The company reconstructed the "Belorusskaya" electrical substation for the launch of the Belarusian NPP, and also built the Brest-Zapadnaya substation, which was launched in 2022.
In 2020, the press reported that over the past ten years, Škrabec had concluded deals in Belarus worth more than 310 million euros. In total, his company has implemented at least 40 different projects in our country: public procurement, machine tool supplies, construction of substations, installation of technological lines.
In 2021, the Slovenian press compared the ties between Škrabec and Lukashenka with the ties between Karić and Lukashenka, noting that the US State Department is studying the figure of Riko owner. Earlier, there were media reports that in 2004, Škrabec skied with Alexander Lukashenka when he visited Slovenia. At that time, Lukashenka also met with Milan Kučan, former president of Slovenia.
"Riko" maintained relations with Lukashenka's wallets as well. From 2013 to 2019, the manager of this firm, Milutin Smiljković, who traveled with Anna and Dzmitry Lukashenka, had a joint company with Aliaksandr Zaitsau (Alexander Zaitsev), a former assistant of Viktar Lukashenka (Viktor Lukashenko) and one of the largest Belarusian oligarchs.
Zaitsau and Smiljković founded a joint company SM Industrial Engineering, which is now reorganized into MILCONFOREST LLC.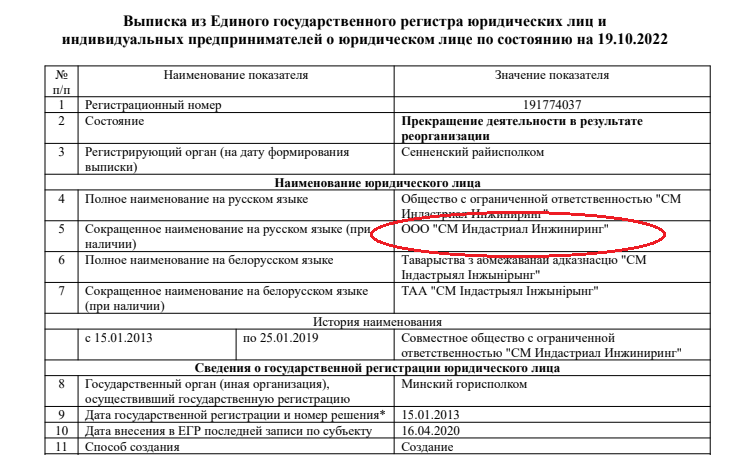 Through it, businessmen were engaged in the supply of woodworking products. Shortly before the reorganization, Zaitsau, who was sanctioned, resigned from the owners.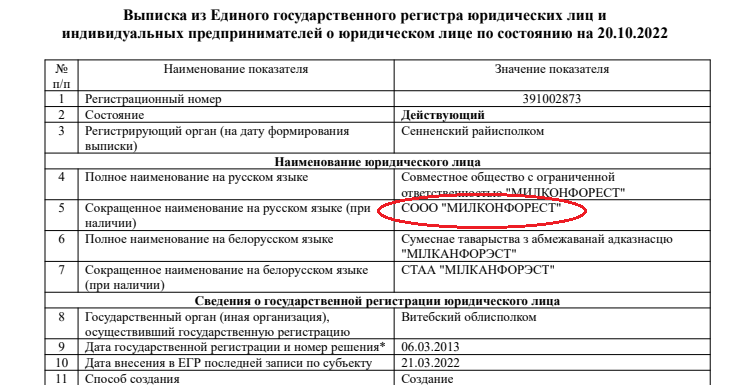 The company is among the top 5 exporters in Sianno (Syanno) district. At the same time, it has been officially unprofitable since at least 2020 and sells its products below cost.
Despite her connections with sanctioned businessmen and her marriage to Dzmitry Lukashenka, Anna herself has never been on the sanctions lists. This investigation is part of our endeavors to change her status.
Authors: Aleksey Karpeka, Kseniya Viaznikoutsava. Editor: Olga Ratmirova