Following the high-profile 'Case of Orthopaedics' that shook the country's medical community in April 2022, the government banned the use of import implants in Belarusian hospitals. But as the Belarusian Investigative Centre (BIC)
uncovered
, the new regulations ended up benefitting a lesser-known price gouging private clinic 'Merci' whose owners used to do business with Mr. Lukashenka's moneymen. Now it became clear that the company's beneficiaries are directly related to Mr. Lukashenka's family, and that the same beneficiaries are building another medical centre.
Meet Liliya Lukashenka
Earlier this year, prominent private clinics had to endure raids by security services, surprise audits, and license suspensions as Mr. Lukashenka reiterated his scepticism towards private medicine.
"We regulate them heavily. This is not because I dislike private enterprise, including in the medical sector. No. This is because they must turn an honest penny. No one is to make money on people's health. We are building a welfare state, which first and foremost, means care for the people", – he said.
Mr. Lukashenka's statement followed shortly after the government had put a lid on using foreign implants in hospitals with the infamous detention of 35 orthopaedic surgeons as well as audit raids at Lode and Nordin private clinics. At the same time, a lesser-known clinic 'Merci' kept offering foreign-made prosthetics to their patients, charging a hefty $8,000 a pop compared to a $3,000 price tag that had been on offer at state clinics.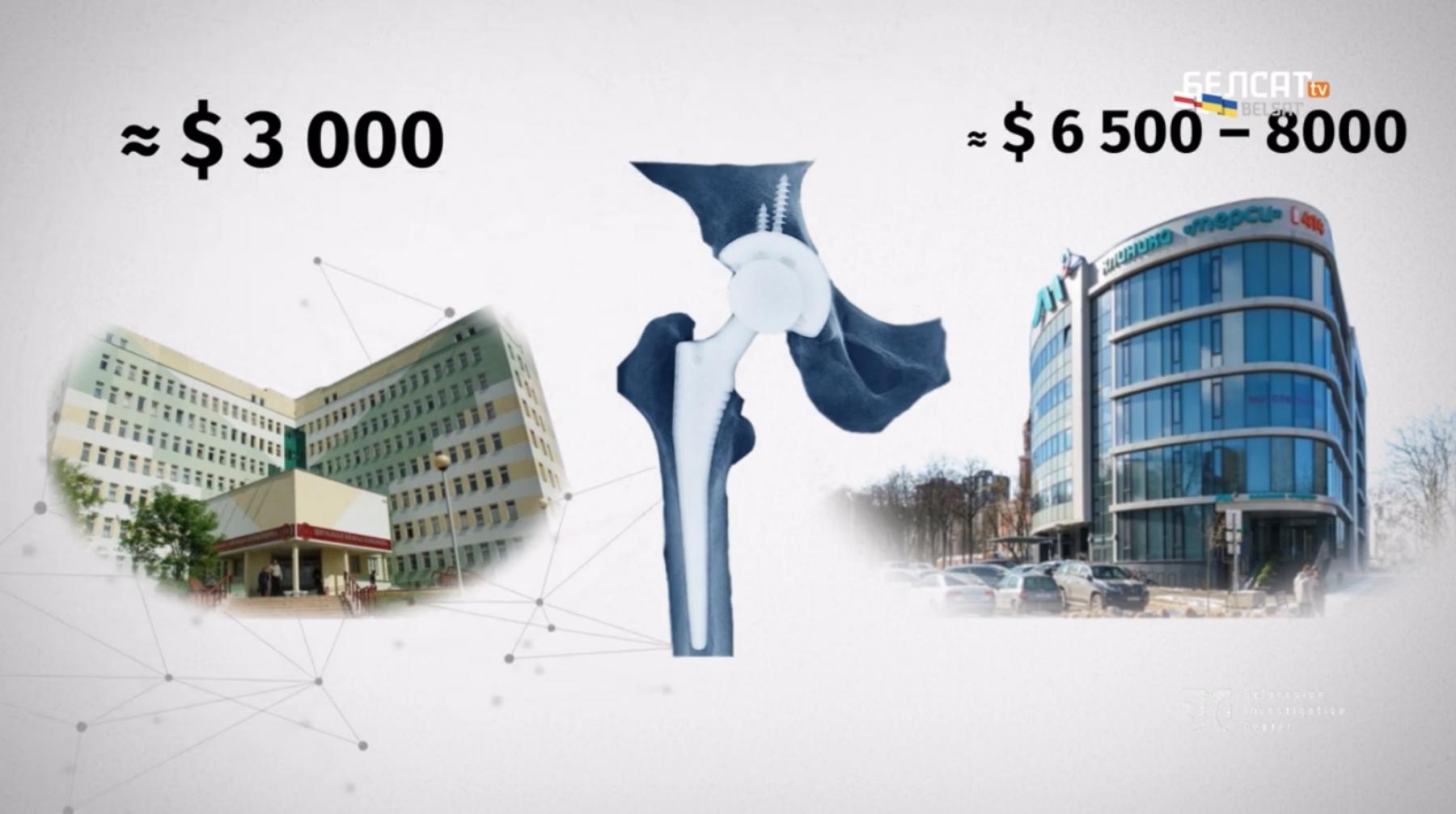 Our previous investigation revealed connections between the Merci's owners and Lukashenka-affiliated oligarchs, Mr. Aliaksei Aleksin and Mr. Aliaksandr Zaytsau.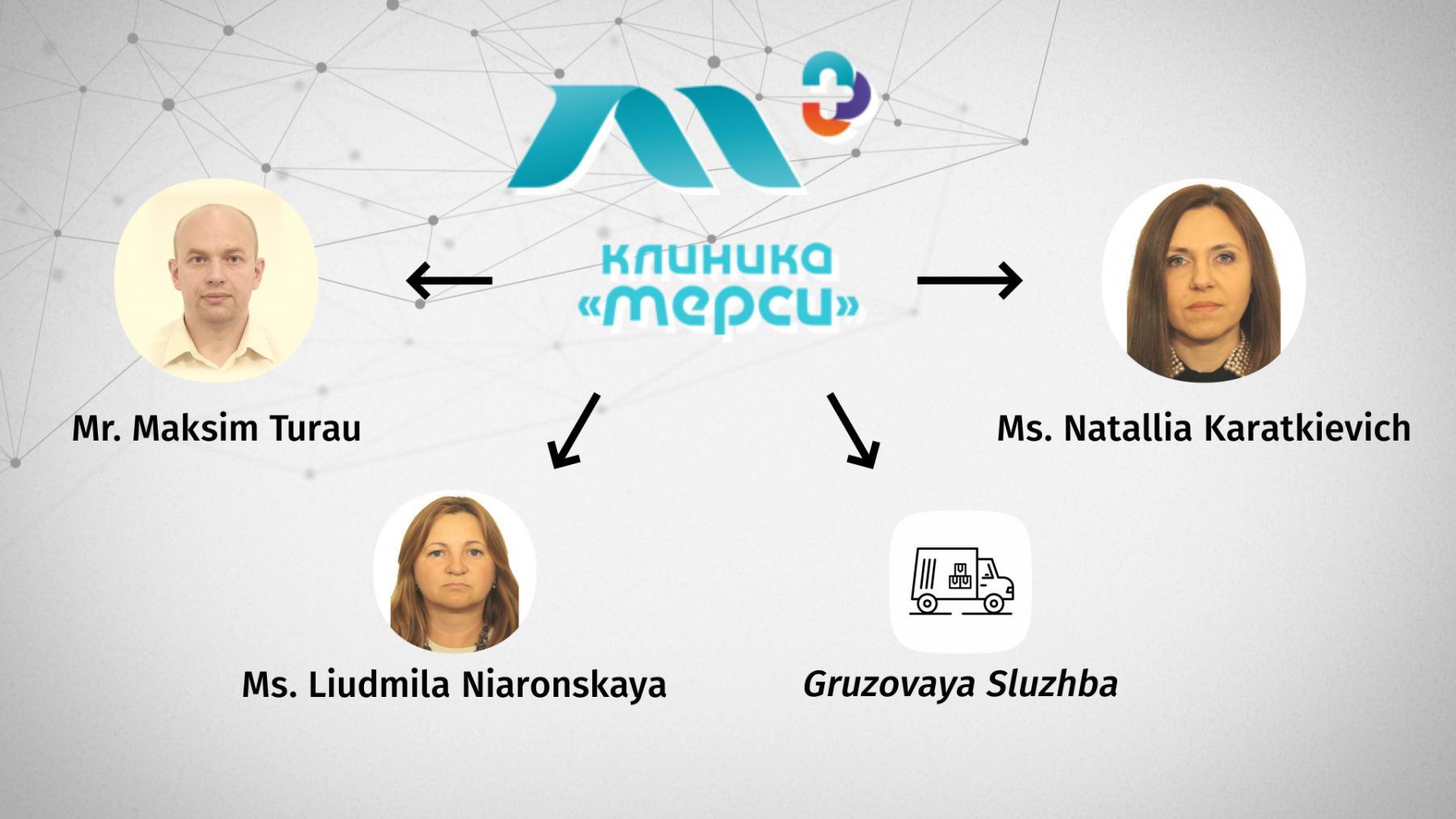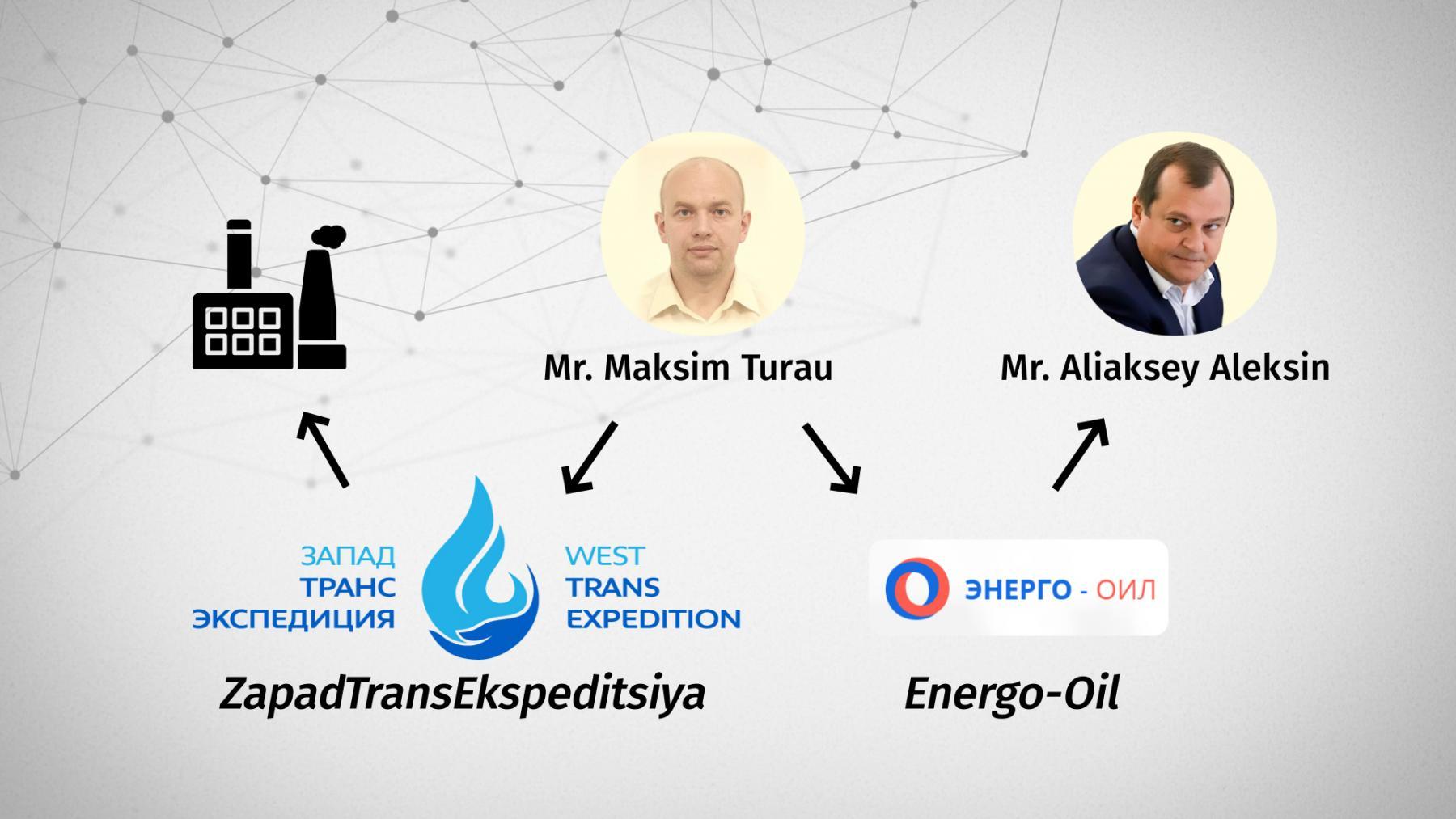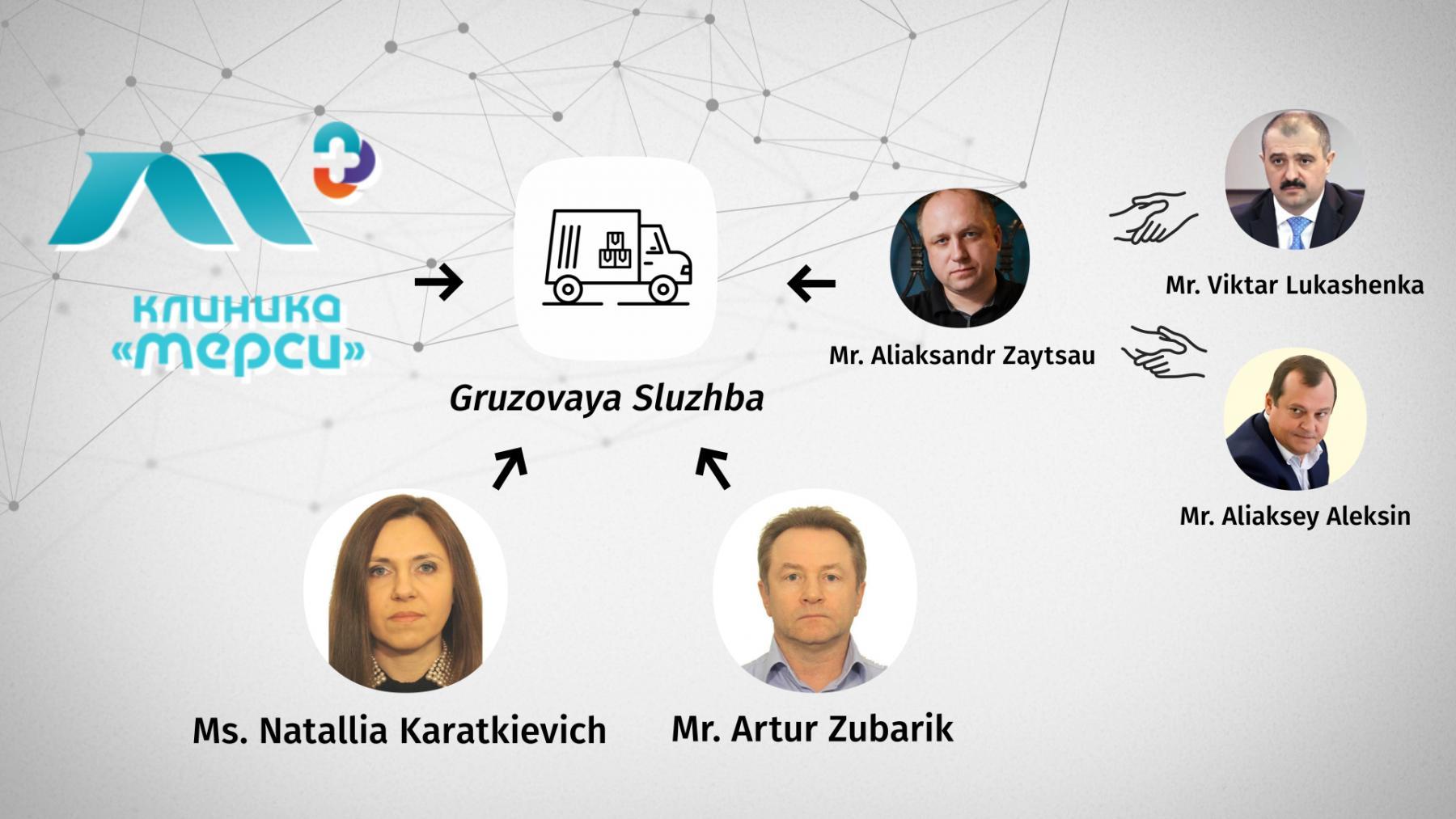 But the key to understanding the extent of regulatory capture lies in Mrs. Liudmila Niaronskaya who has stakes in companies Zapadtransekspeditsiya, Gruzovaya Sluzhba-Zapad, GazEnergyKhim, and who used to have a stake at iExchange, the first Belarusian crypto currency exchange.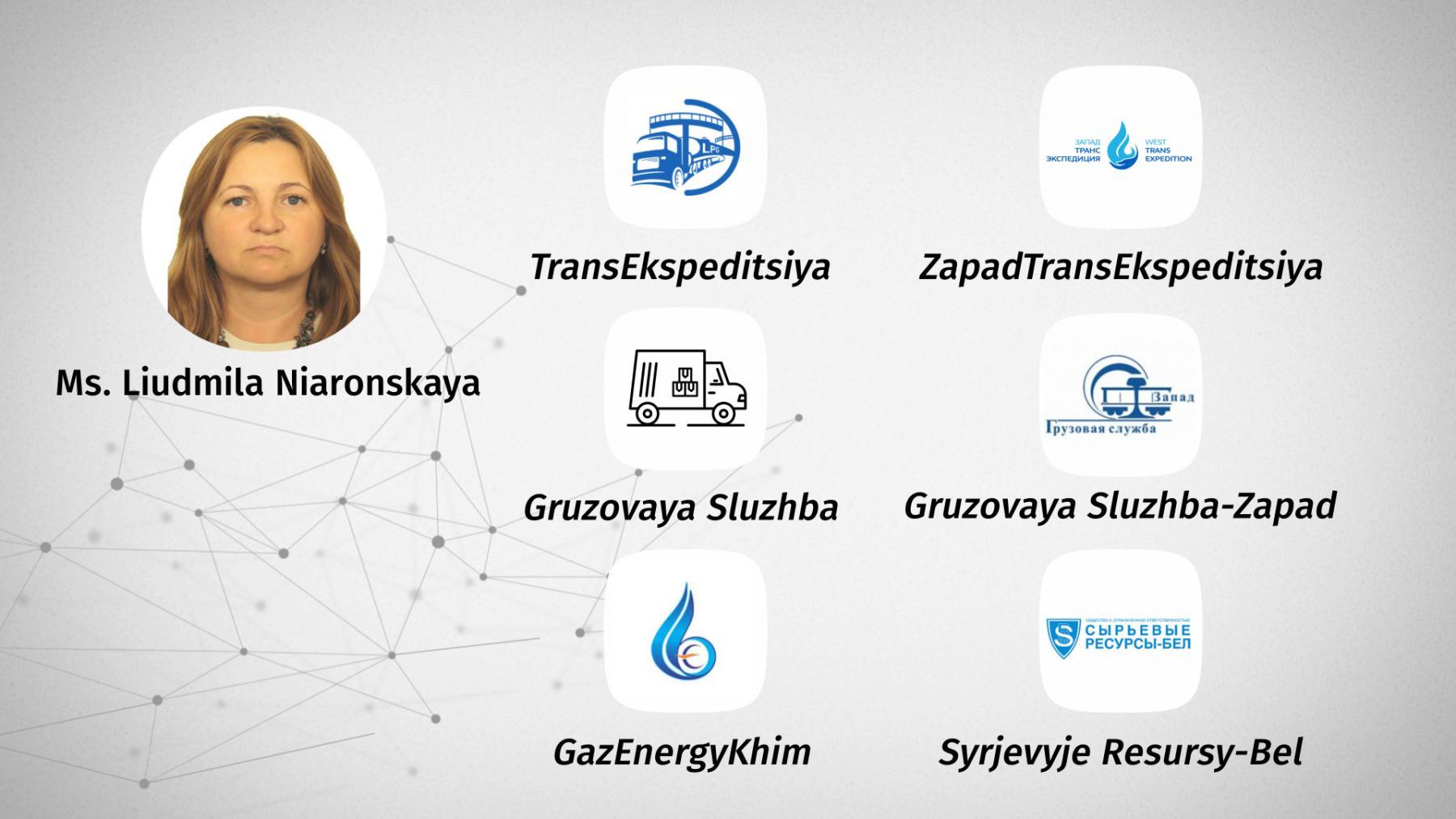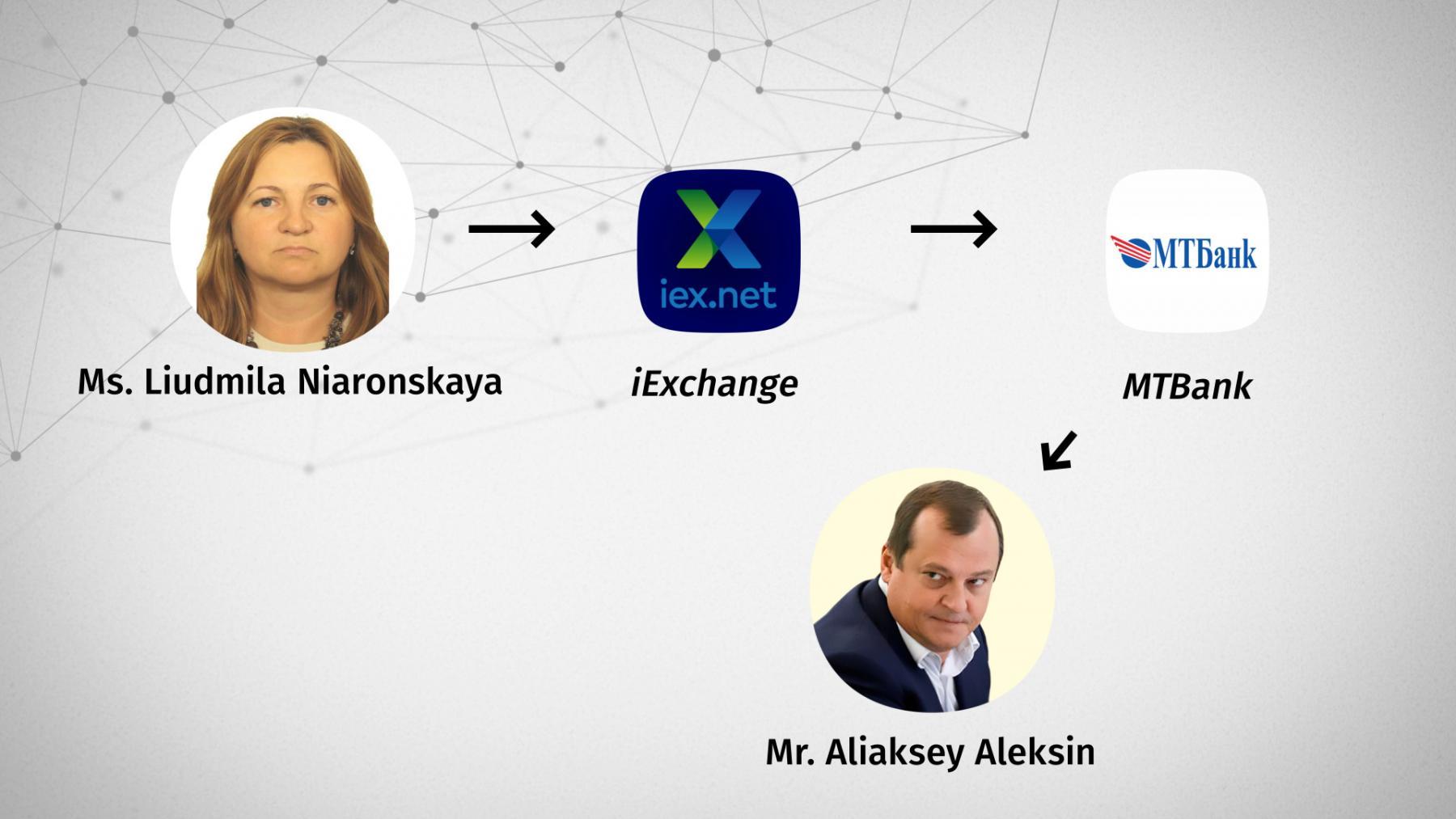 A recent analysis into a flight dataset (courtesy of CyberPartisans, a Belarusian pro-democracy hacker group) has shed more light on Mrs. Niaronskaya. As it transpires, she and Mr. Aliaksandr Lukashenka's daughter-in-law Liliya (Mr. Viktar Lukashenka's wife) together with their children were on a flight to Dubai on 1 November 2019 as Mr. Aliaksandr Lukashenka's official visit to the United Arab Emirates commenced.

The women flew on the same plane that, according to one of our previous investigations, oligarch Mr. Nikalai Varabei frequently enjoyed.
The women returned to Minsk together with Mr. Viktar Lukashenka and a Presidential Security Service officer Mr. Valiery Dzianisiuk on another business jet (plate number: OE-ILN) that Mr. Viktar Lukashenka uses from time to time for business trips.

But Mrs. Lukashenka and Mrs. Niaronskaya's connection goes beyond travel. Their children attend the prestigious Grammar School 16.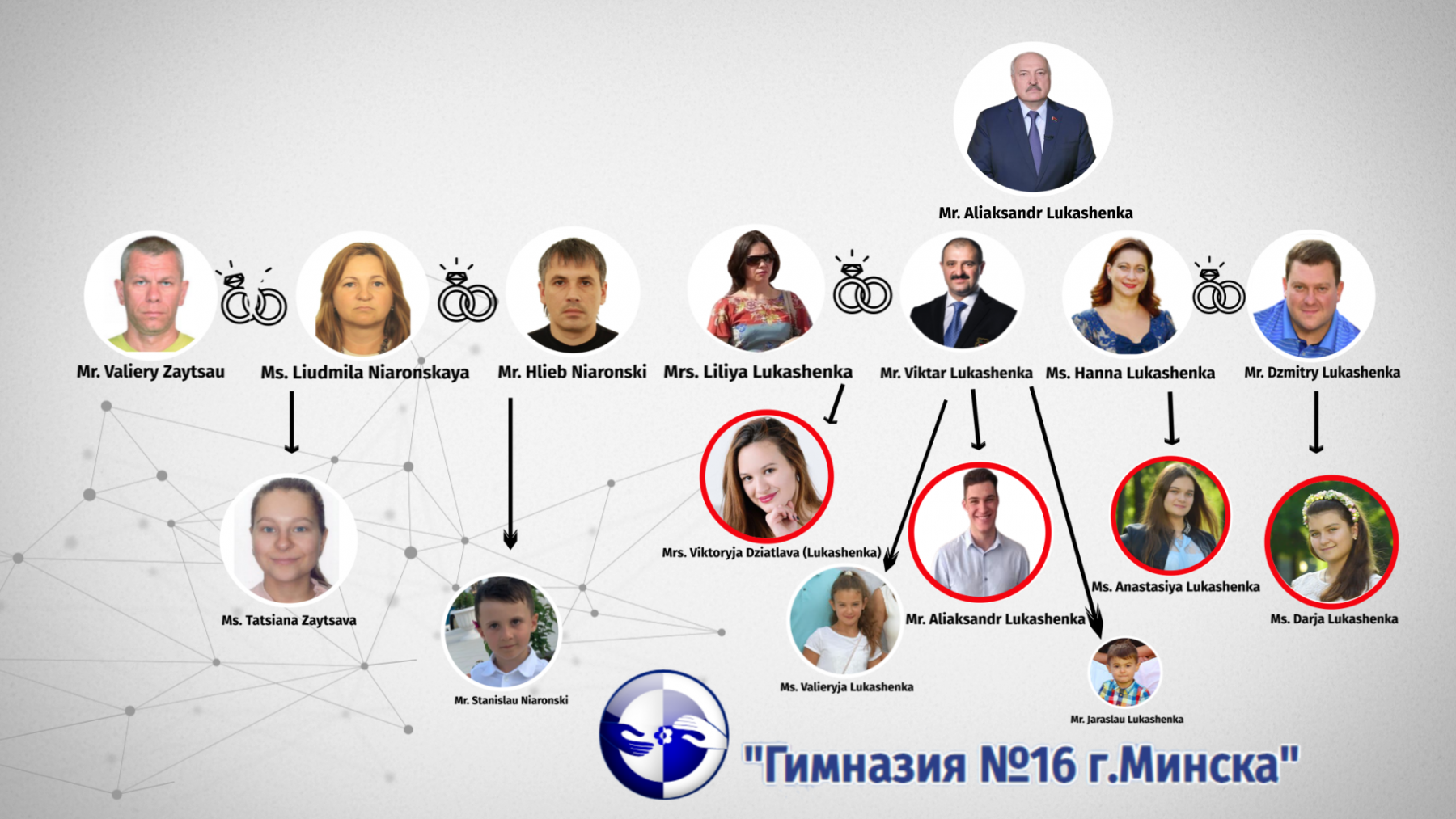 In 2021, Mrs. Lukashenka's eldest daughter Viktoryja married Mr. Dzmitry Dziatlau who, back in his student days, had Mrs. Niaronksaya as his boss during his internship at Zapadtransekspeditsiya.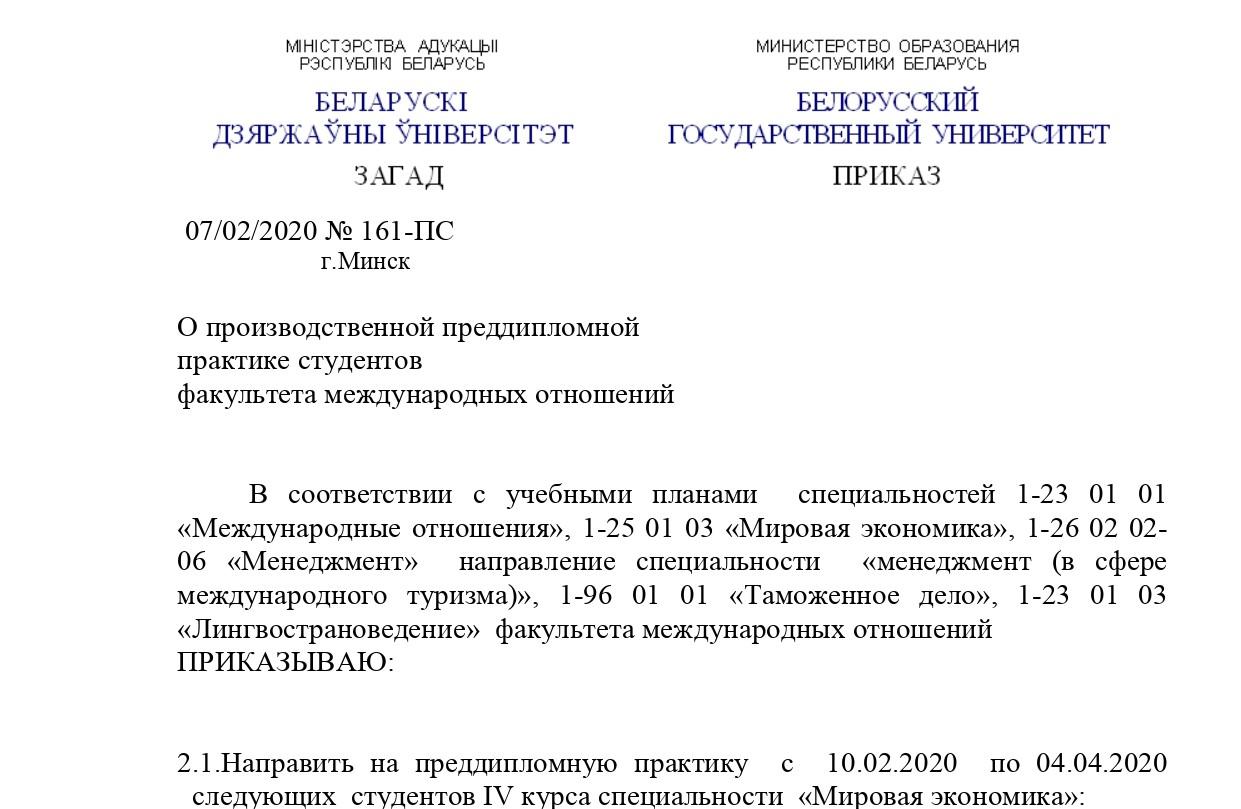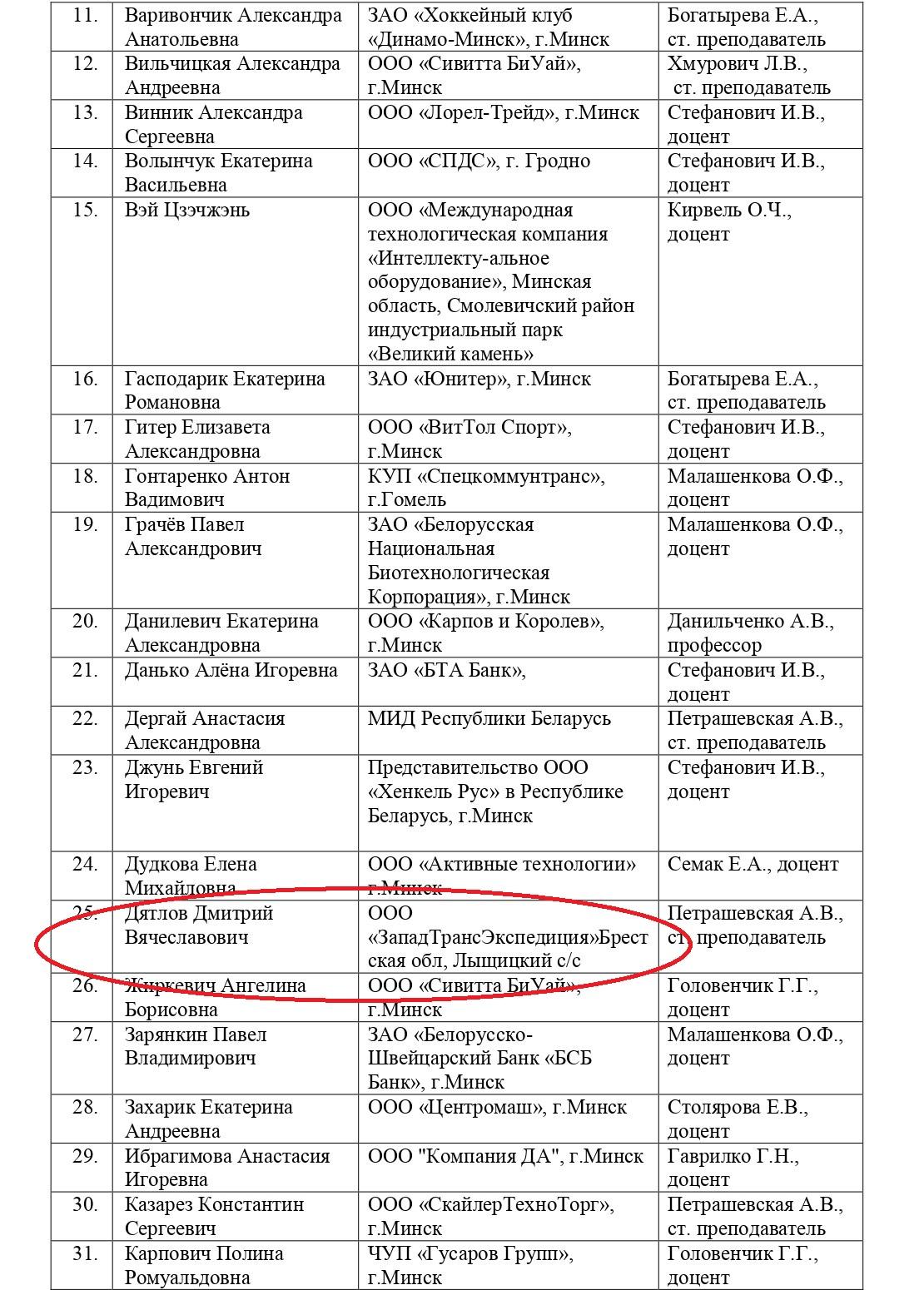 We called Mrs. Niaronskaya to find out whether her connection to Mrs. Liliya Lukashenka may have had anything to do with her clinic Merci becoming the market monopolist. To our dismay, the lady hung up as soon as she had heard the question.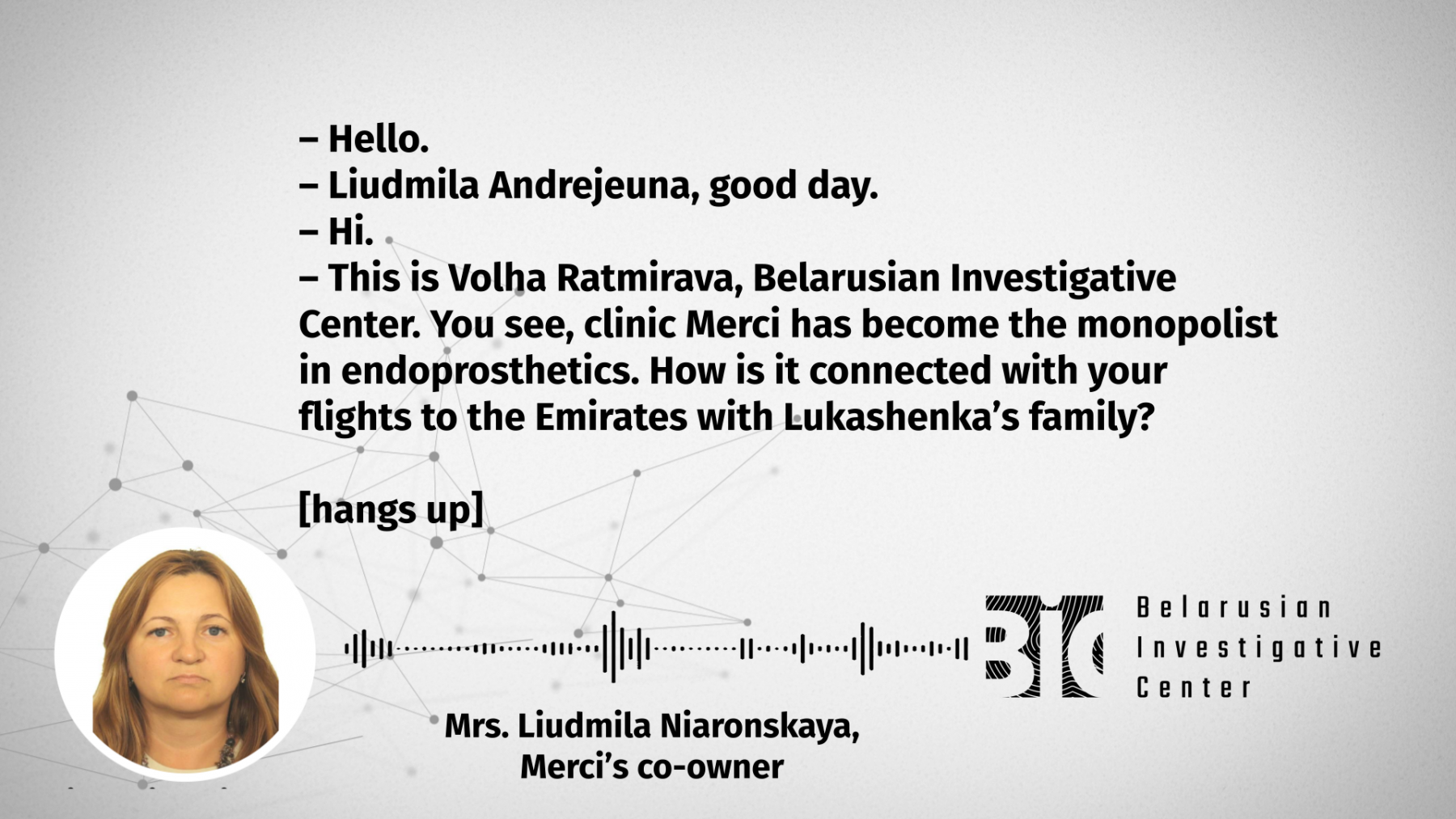 Mr. Vakulchyk's custom medical centre
Mrs. Niaronskaya's monopoly, however, might soon be diluted with Neo, an upcoming oligarch-affiliated market entrant offering nuanced joint operations. The first Neo-branded clinic opened at Skaryna street in Minsk a few years ago, but the business focussed on sports rehabilitation services under the auspices of the Belarusian Biathlon Federation. The clinic was curated by Mr. Valiery Vakulchyk, the then head of the KGB and… the Belarusian Biathlon Federation.
Soon after the rehabilitation centre had been built, a private company Neonafta took over it, acquiring a 100 per cent stake and thus unlocking private service provision to any client.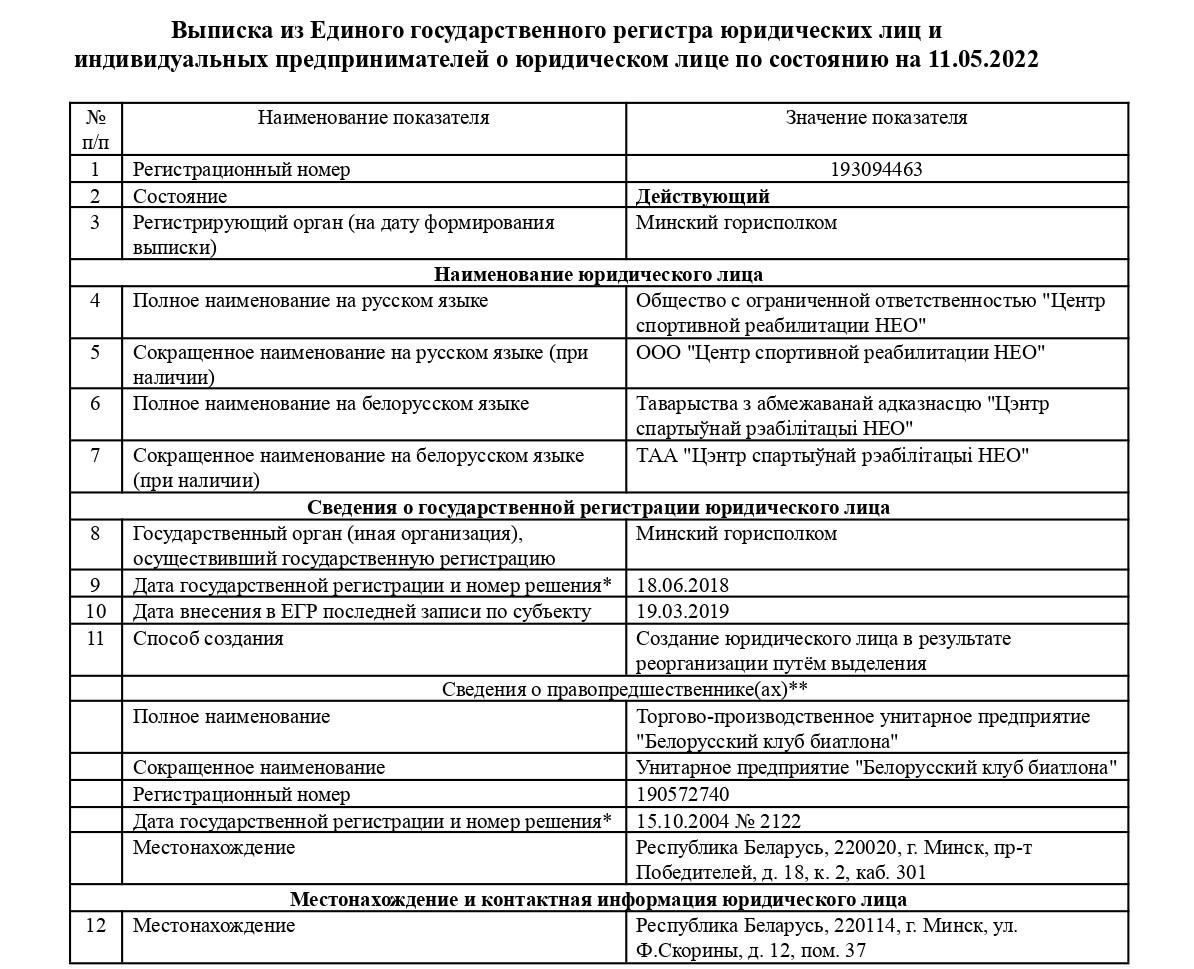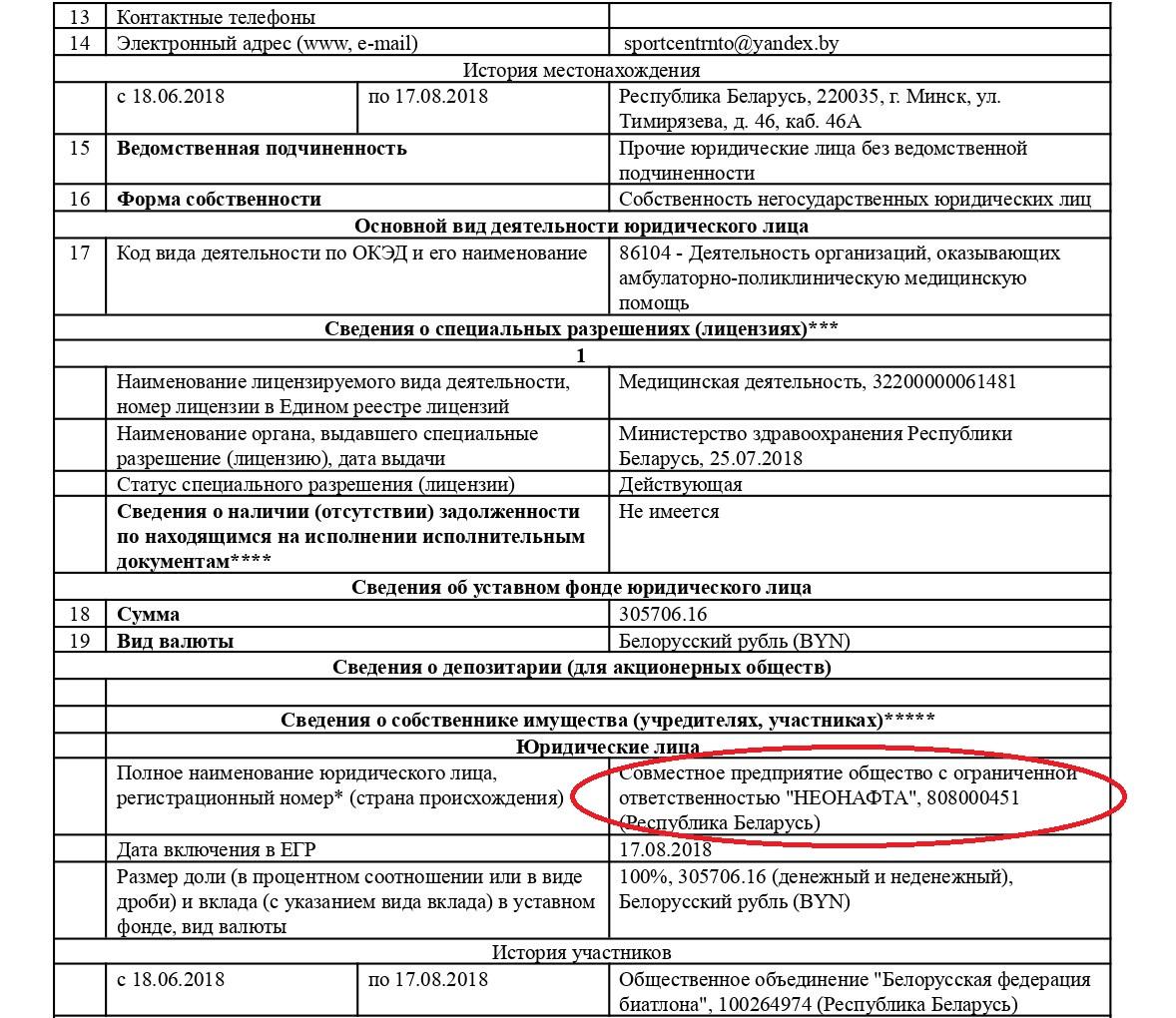 Neonafta used to be owned by oligarch Mr. Yury Chyzh and Mr. Aliaksei Aleksin's family.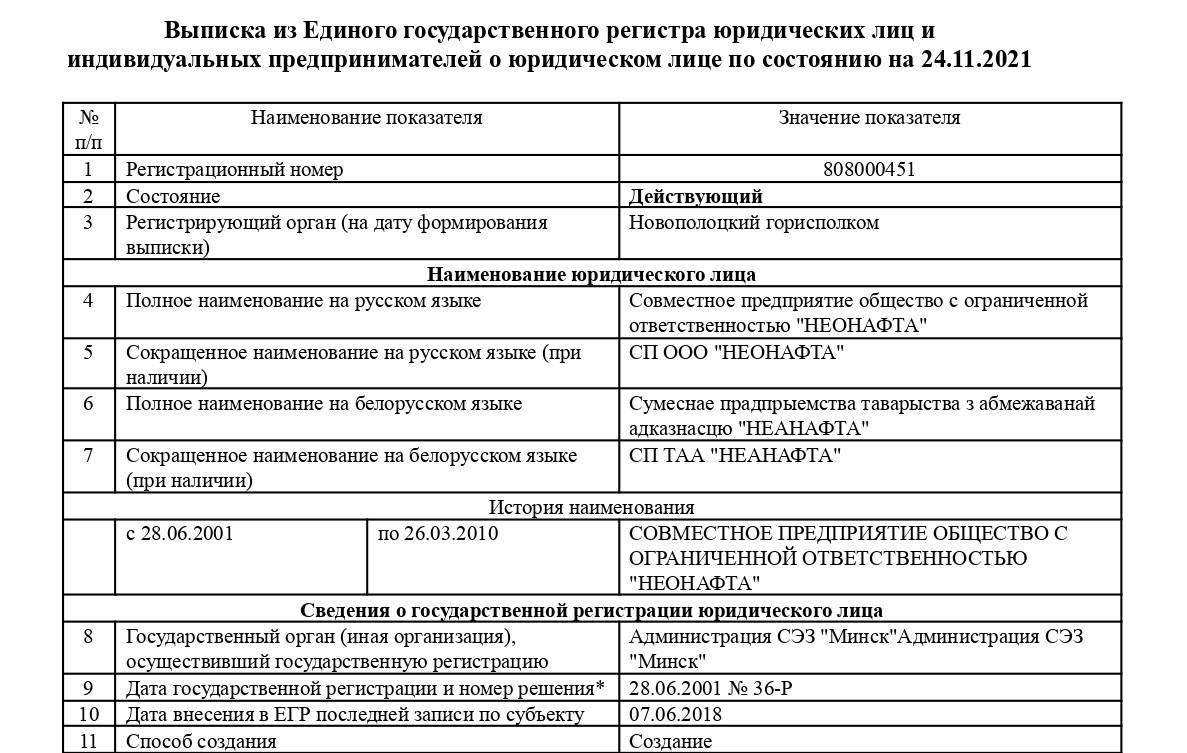 In 2016 the Alieksins left the company, transferring their ownership to three unknown people.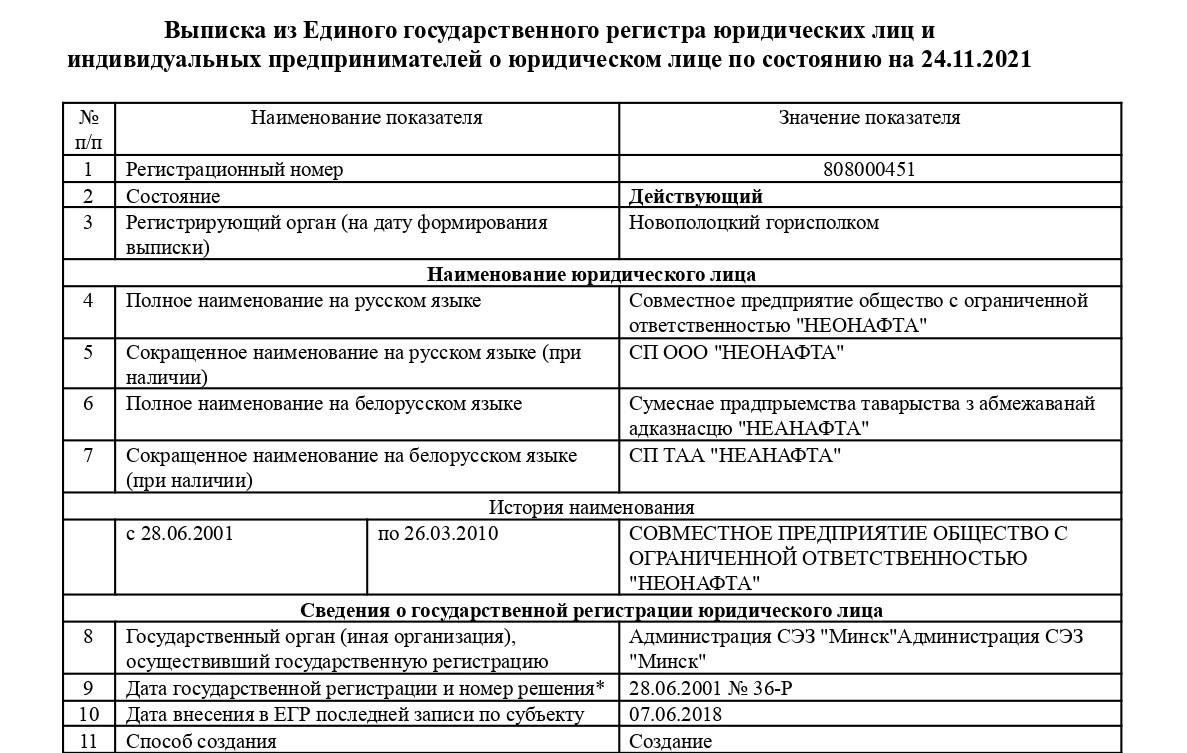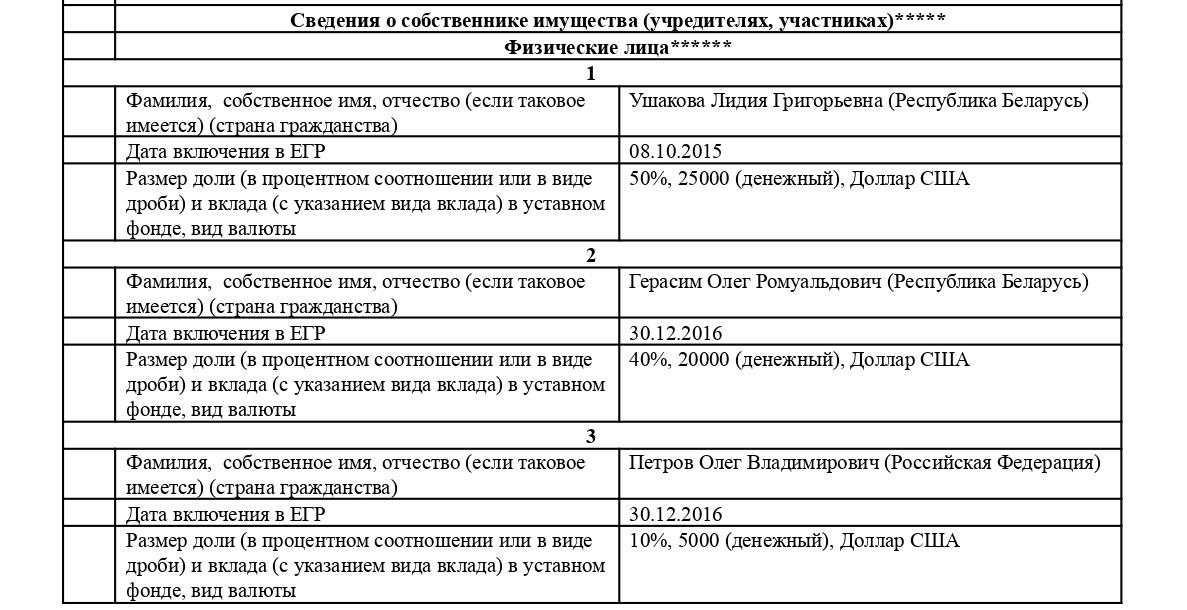 But courtesy of CyperPartisans, we have managed to find out that the new company owners, Ms. Lidziya Ushakova, Mr. Alieh Herasim and Mr. Alieh Piatrou, had used to be employees at Mr. Alieksin and Varabei's companies.
Ms. Ushakova used to work for an oil trader Interservis that included Mr. Nikalai Varabei in its ownership structure. Not long before the western sanctions hit the Mr. Varabei, Ms. Ushakova had become the owner of BielKazTrans formerly owned by the oligarth.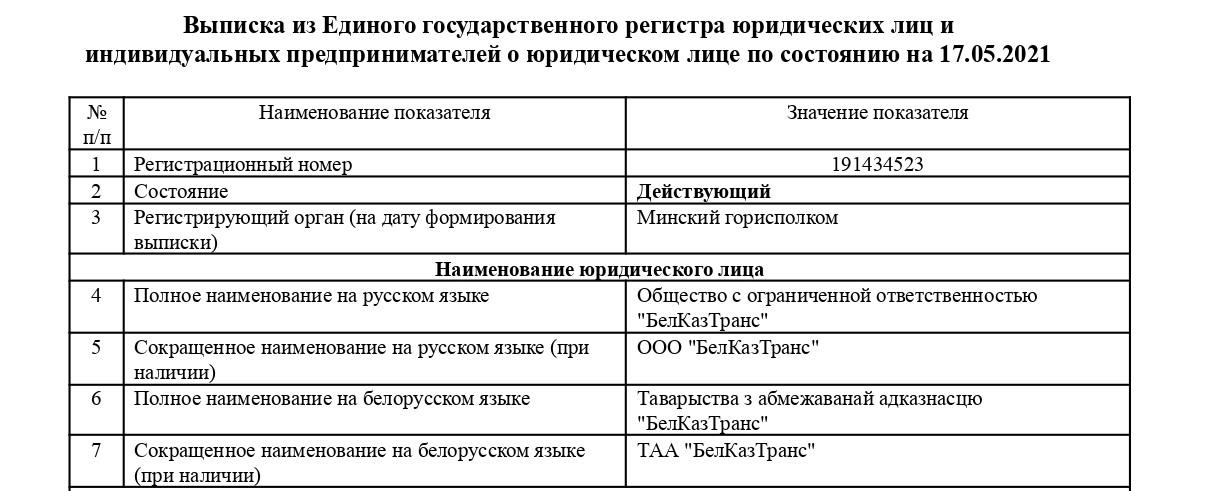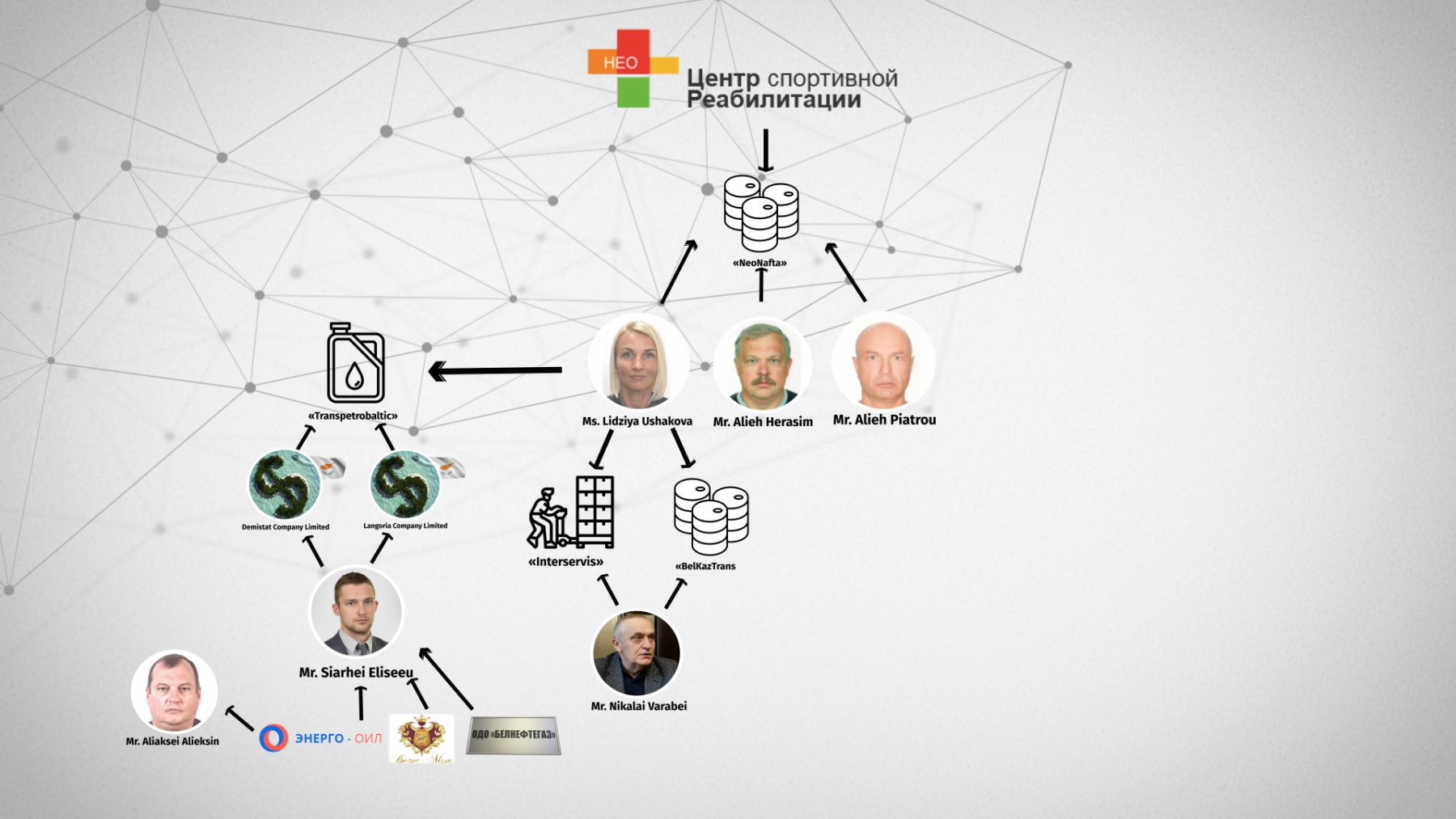 NeoNafta's two other owners, Mr. Alieh Herasim and Mr. Alieh Piatrou, have not been hired from a newspaper either. The latter used to manage an Alieksin resort Siabry. And the former conveniently became a co-owner of Vlate Logistic that is affiliated with Bremino Group (Mr. Alieksin, Mr. Varabei and Mr. Zaytsau's joint venture) – after Mr. Varabei had been sanctioned.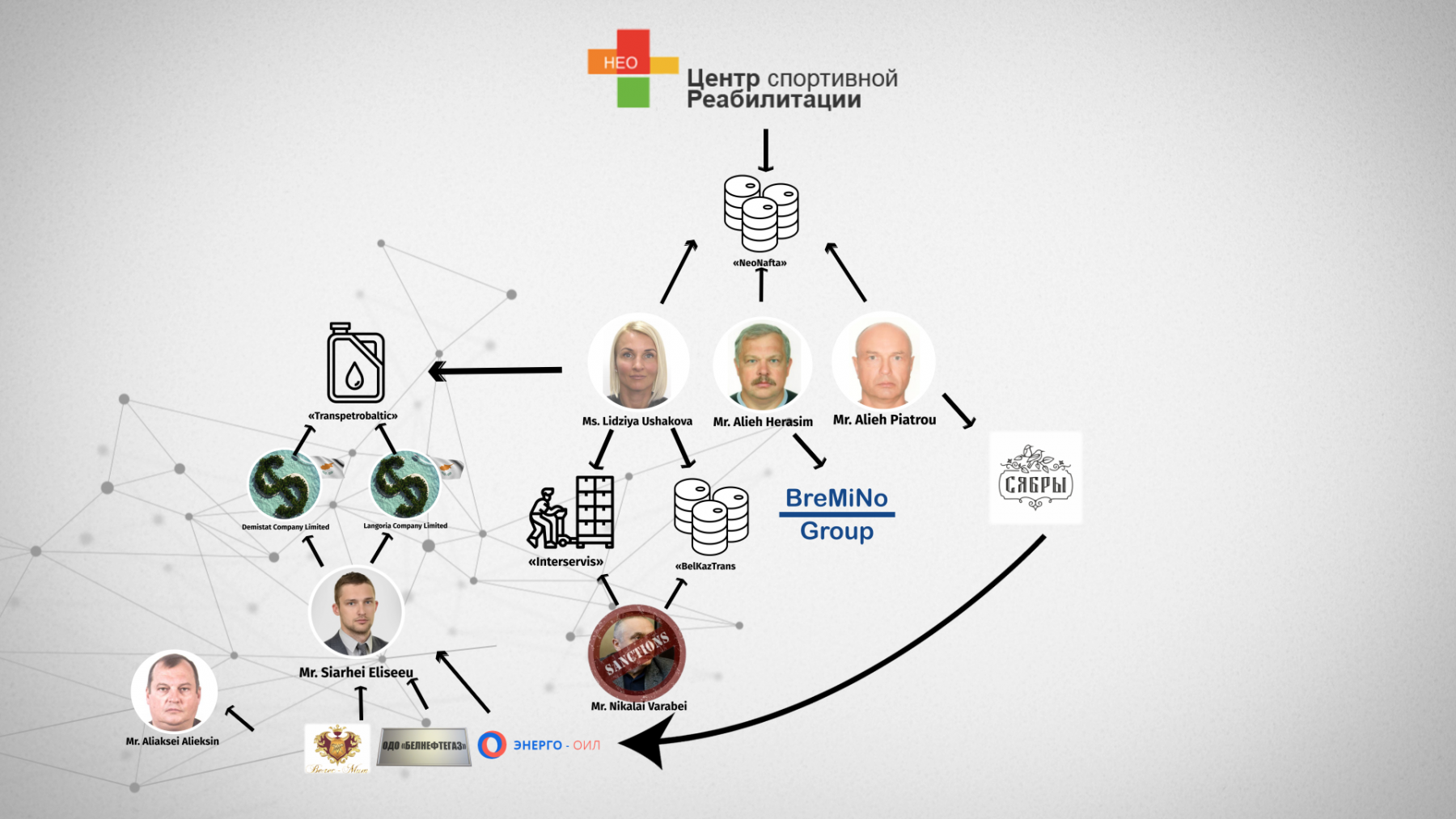 Mr. Herasim is also married to Mr. Alieksin's sister Sviatlana.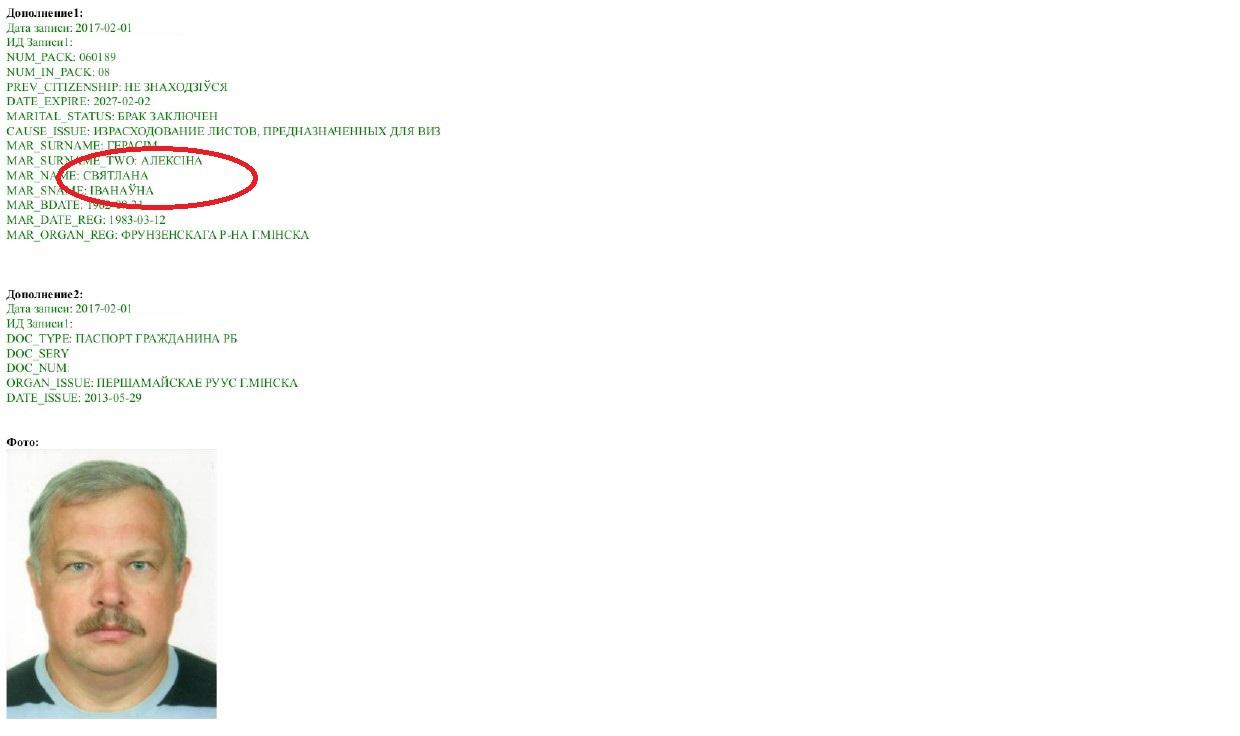 The second Neo clinic was erected next to a Republican Clinical Medical Center in Zhdanovichy (near Minsk) on a former Soviet therapeutic mud-bath site.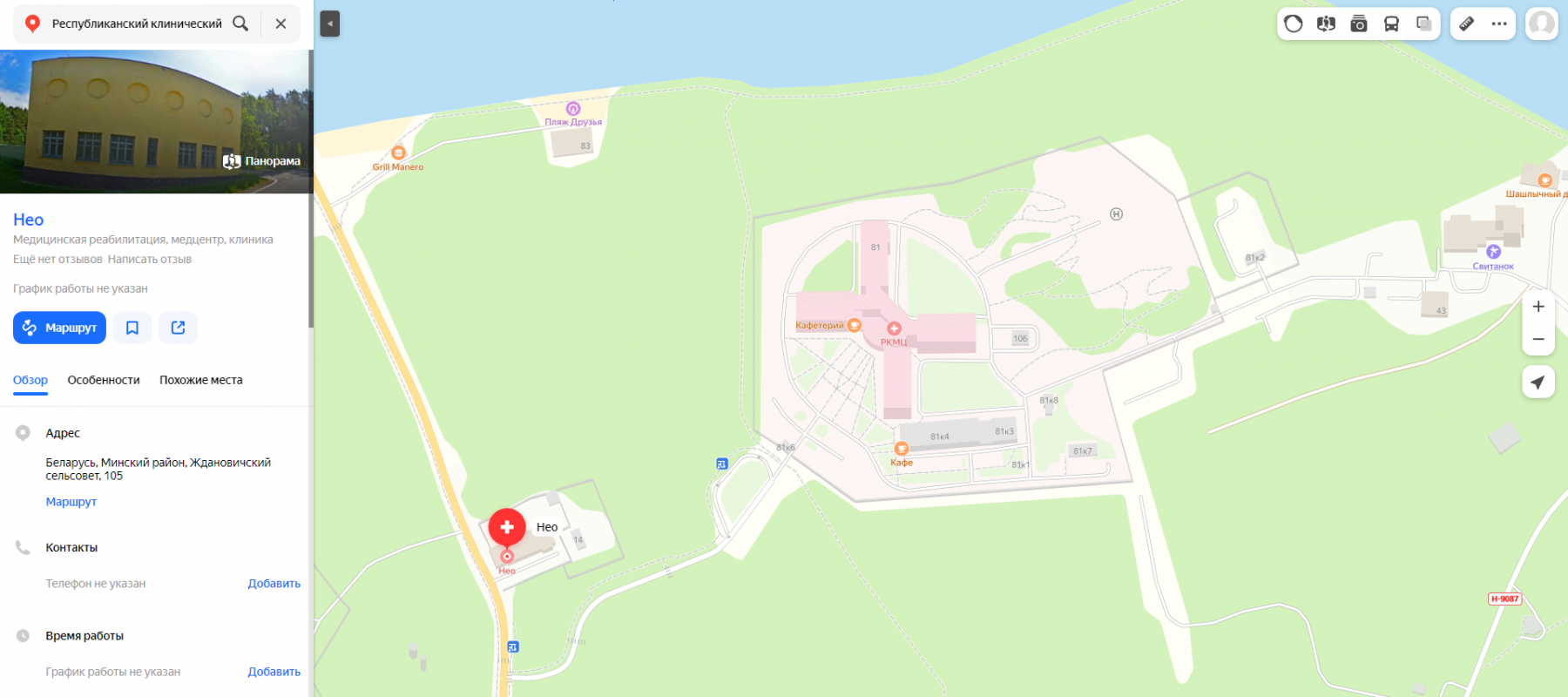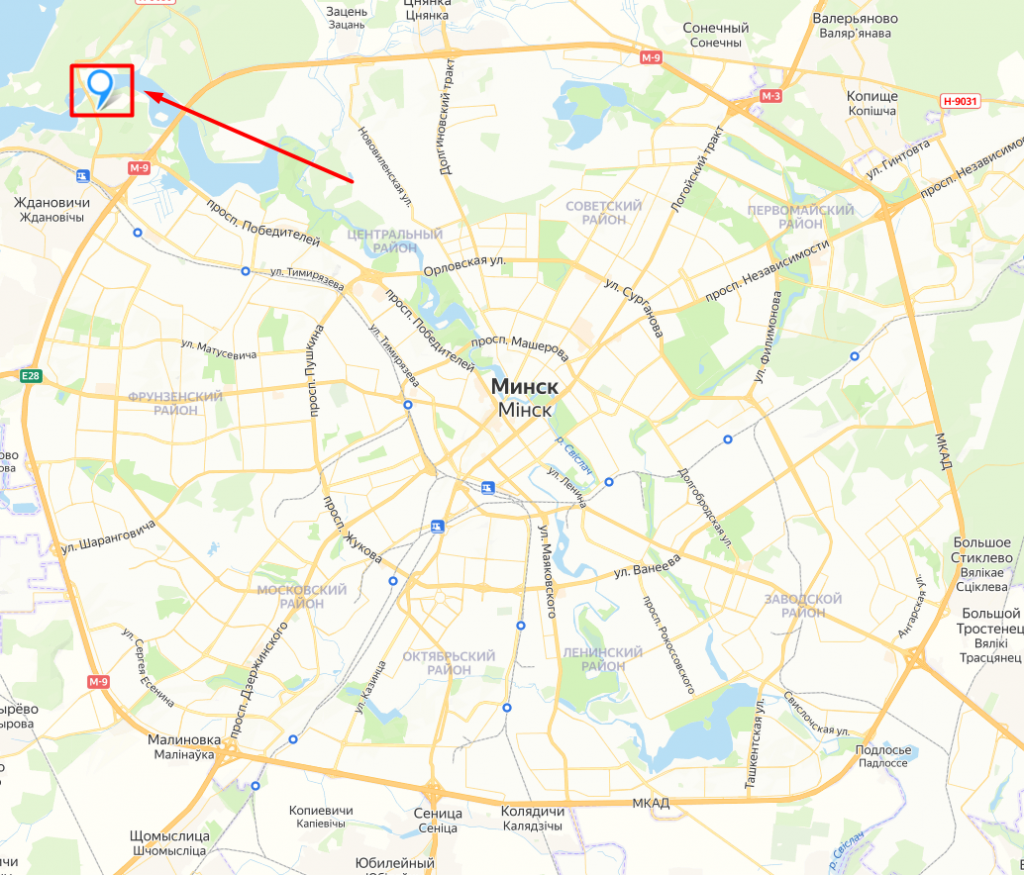 In 2021 NeoNafta awarded a contract for refurbishment works to Tager Invest that had built a sporting and shooting centre for Mr. Alieksin. The company had been founded in 2016 by Mr. Herasim's daughter Helena and Mr. Paval Tatarytski.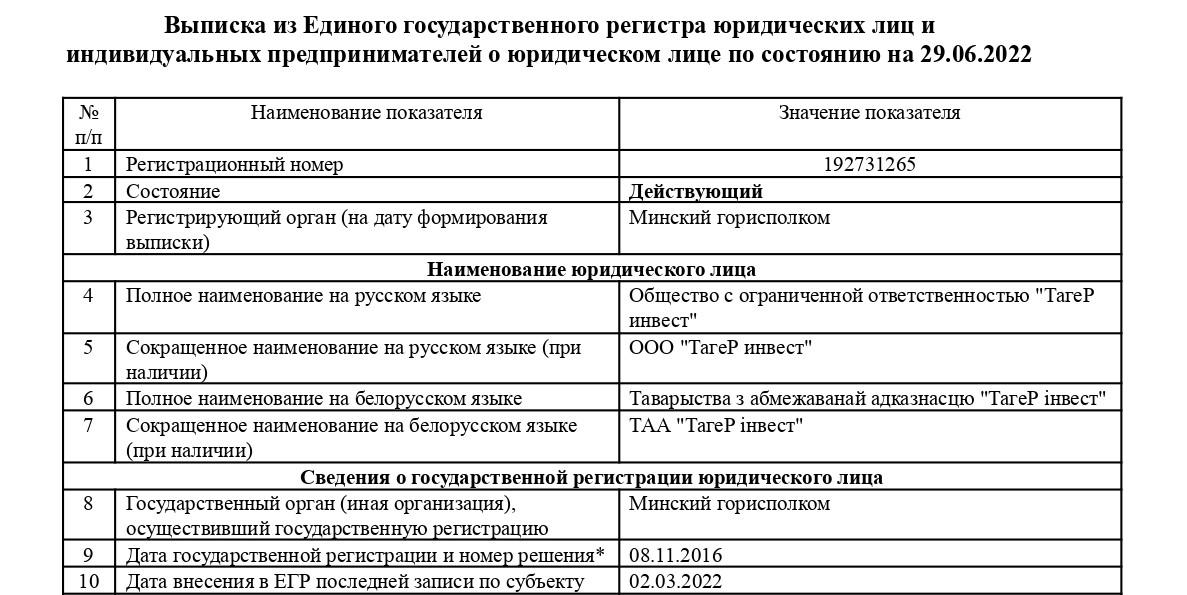 The latter is a director at Mr. Alieksin's Ekovo, a company that the oligarch had acquired for his construction business.
At present, Taget Invest is equally owned by Ms. Helena Herasim and Mrs. Iryna Tatarytskaya, Mr. Tatarytski's wife.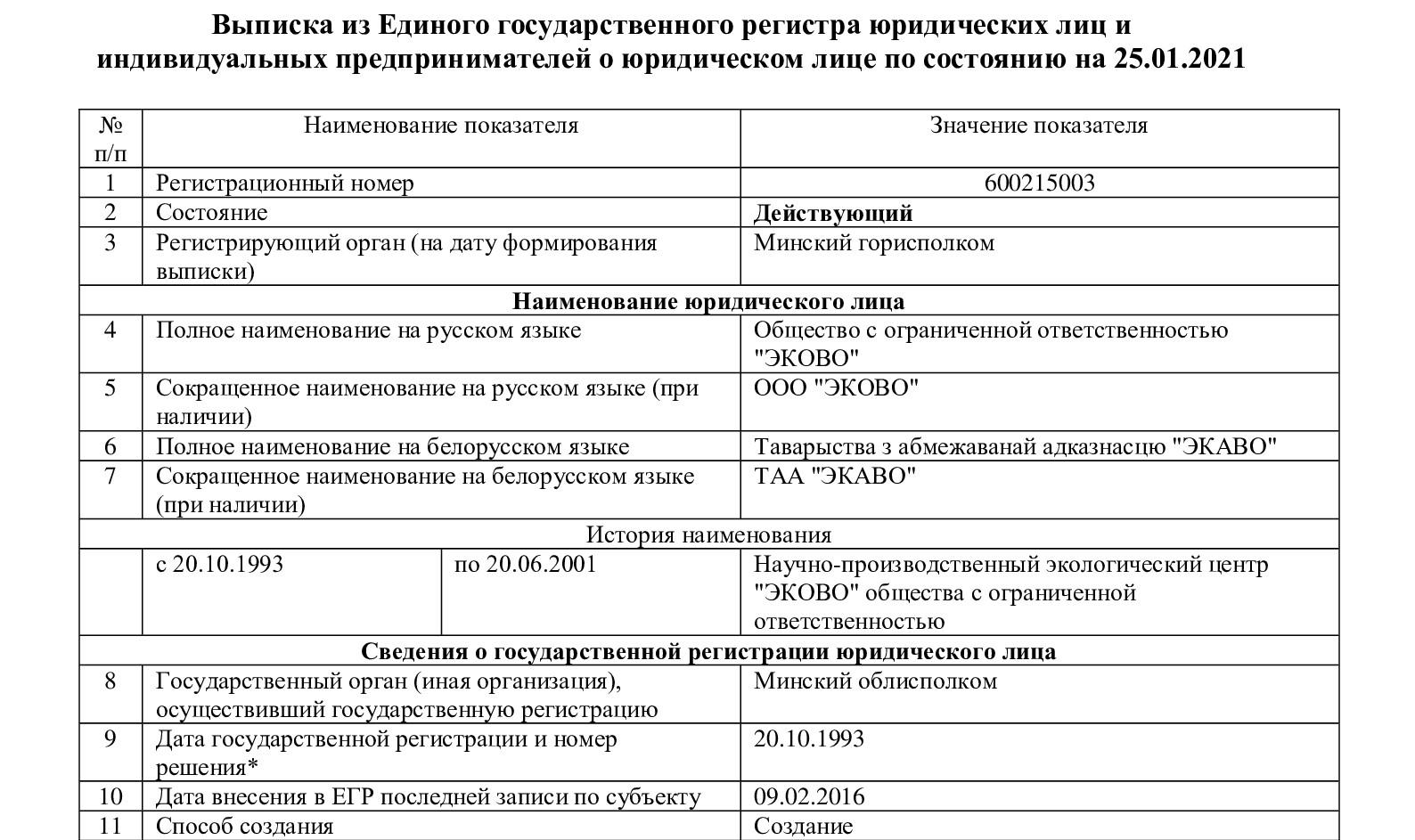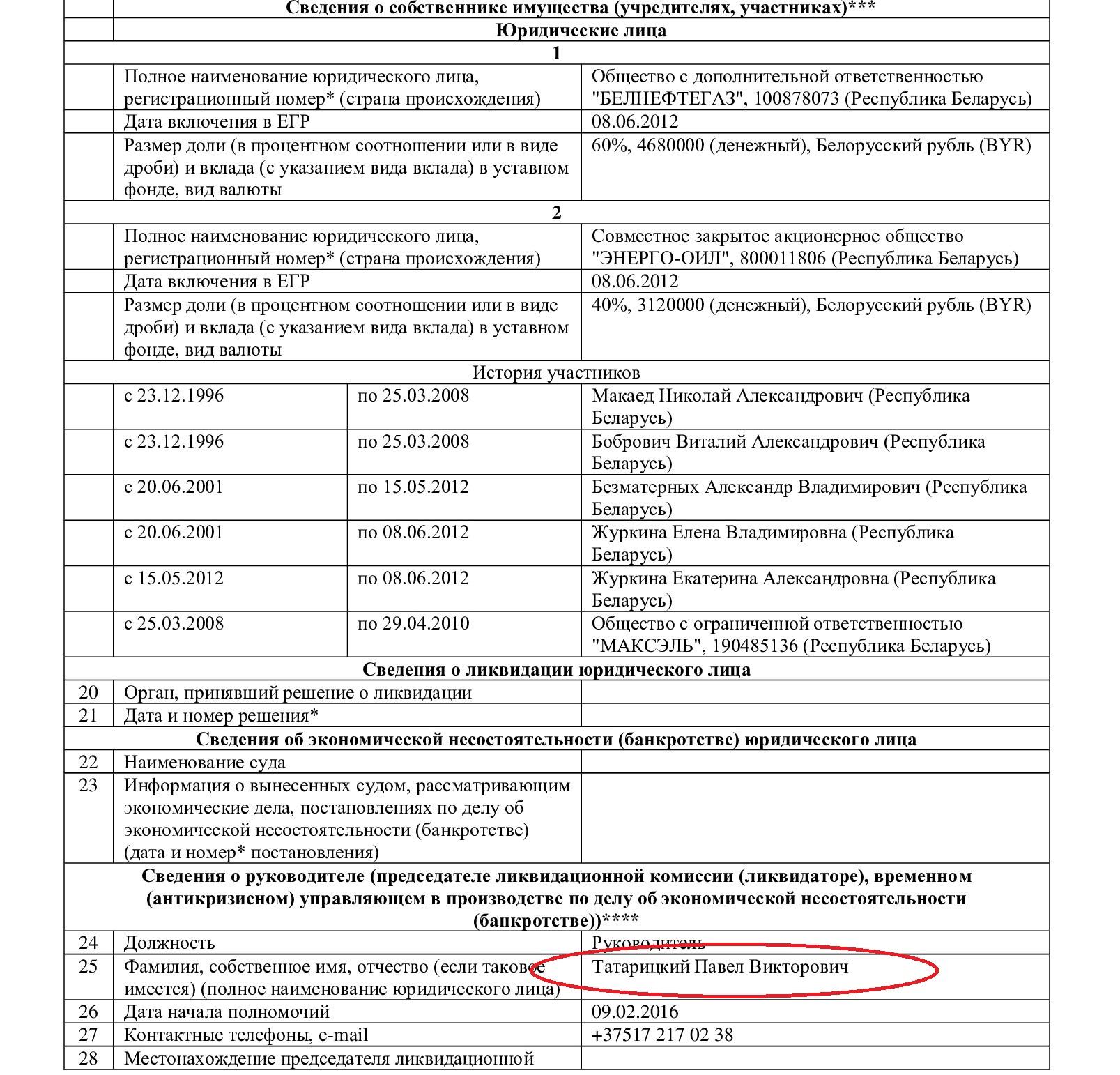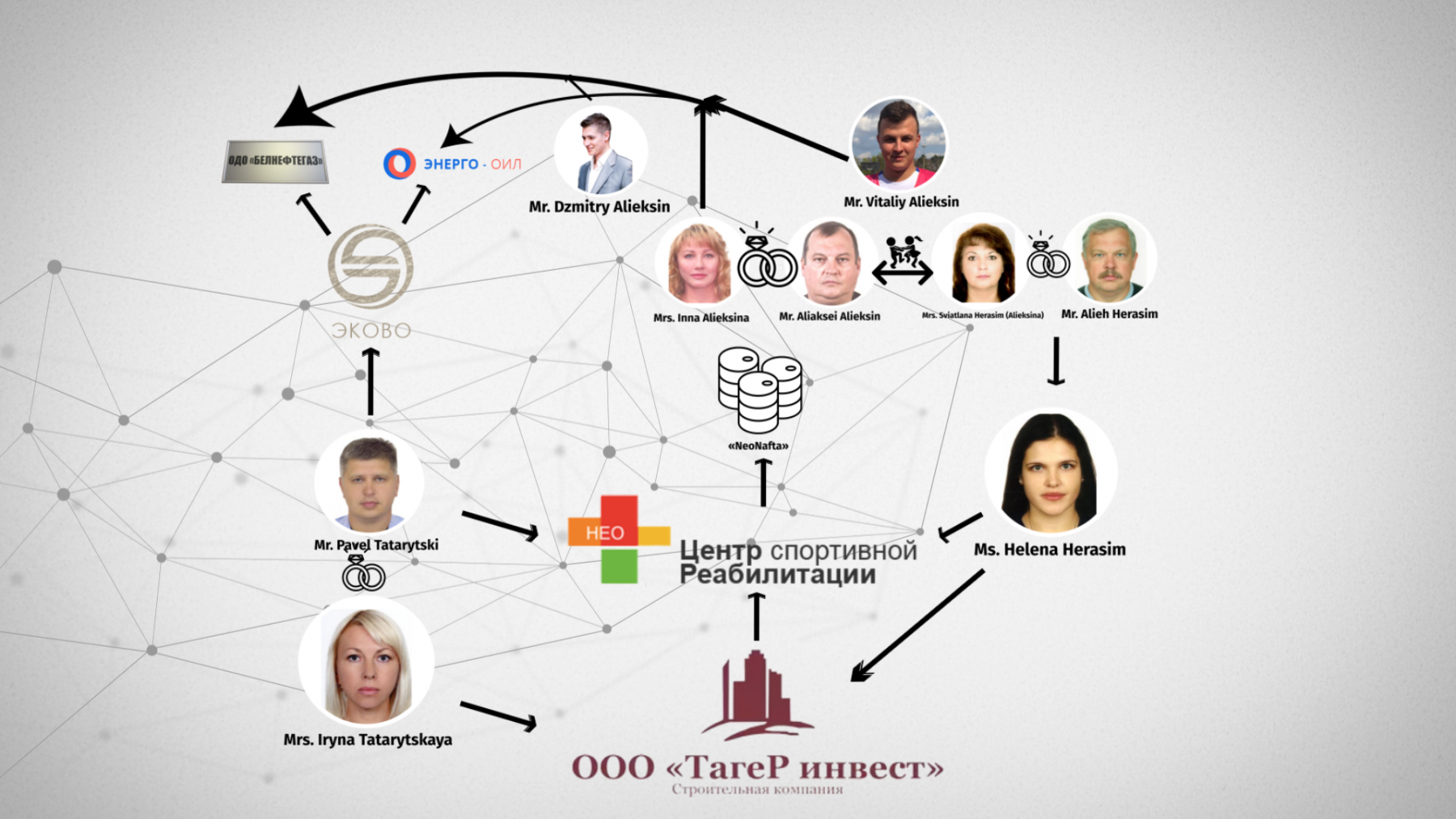 The old Neo sports rehabilitation clinic features physiotherapy, manual therapy, acupuncture, and specialist consultations. The ex-mudworks, however, has much grander plans, including operations involving an arthroscope, an apparatus used in arthrodial cartilage and falciform cartilage reconstruction surgery, available from Autumn.
We approached Mr. Herasim for additional detail about the clinic, but the NeoNafta's owner denied his connection to the company and the medical centre.