The warm beaches of the United Arab Emirates have become quite a magnet for rich Belarusians for all the wrong reasons. With Dubai considered to be one of the most secret offshore jurisdictions in the world, the UAE laws welcome those who wish to preserve and legalise their capital.
A massive data leak has exposed over $145 billion worth of residential and commercial real estate owned by foreigners. Among those are several dodgy Belarusians and close associates of the toxic Aliaksandr Lukashenka regime.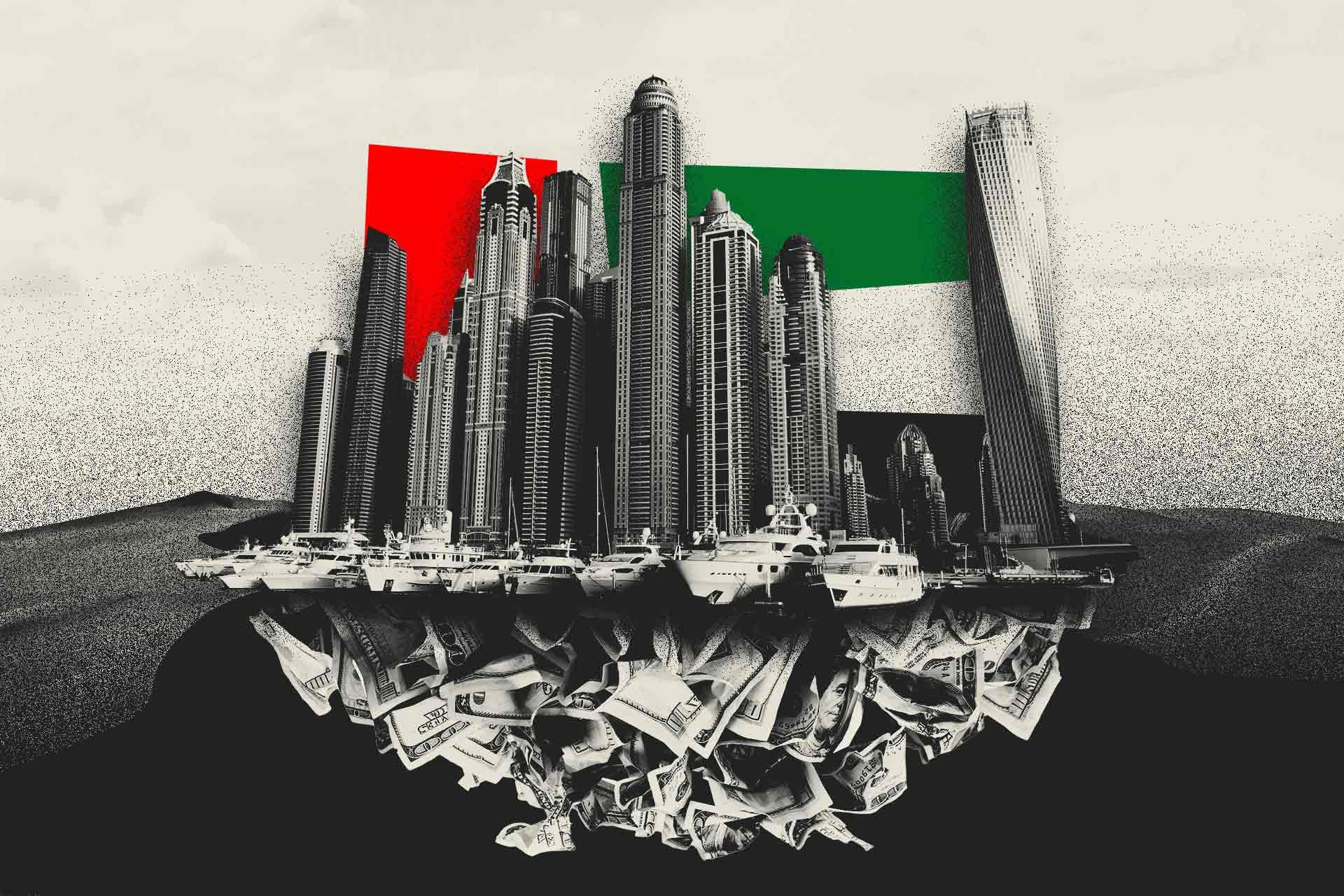 A US-based non-commercial organisation investigating international crime and conflict, C4ADS, has obtained 2020 leaked data and shared it with the Belarusian Investigative Center (BIC). Our colleagues from Organized Crime and Corruption Reporting Project (OCCRP) have helped us analyse it.
Over 130 Belarusian citizens owning 220 real estate assets worth $60 million have ended up in the Dubai leak. Based on the data, we have identified top five noteworthy individuals. These are either closely connected to the Belarus regime or have benefited from proximity to Mr. Aliaksandr Lukashenka, or are just plain dodgy.
Five - Dzmitry Kirylau
At number five we have Mr. Dzmitry Kirylau, a businessman who previously worked for Eurotarex, a manufacturer of woven sugar bags. Mr. Kirylau later became executive director of Belorusskaya Sakharnaya Kompaniya that had been founded in Moscow by four Belarusian sugar manufacturers with the purpose of selling sugar on the Russian market.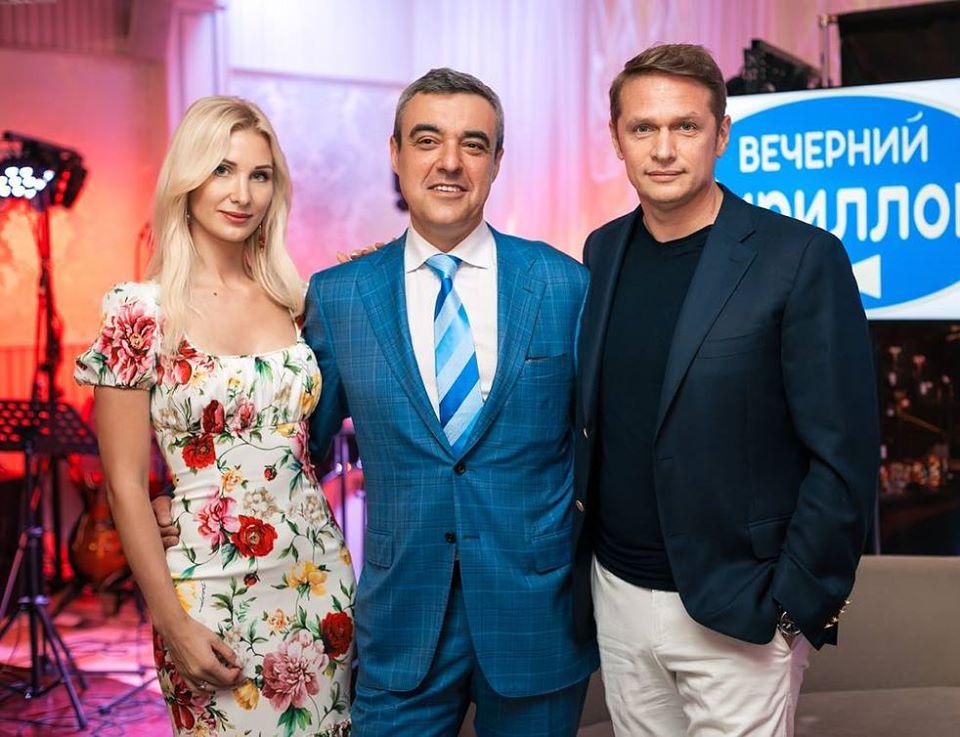 In early 2020 Mr. Kirylau got in trouble with Belarus authorities for bribery as the KGB released a statement about detaining him along with executive directors of the four sugar manufacturers.
But the story caused a stir for other reasons, such as Mr. Lukashenka's orders to land an airplane to arrest one of the criminal case's suspects. Or the fact that the 'sugar mafia' had been under running protection by the former deputy director of the notorious Main Directorate for Combating Organised Crime and Corruption (a.k.a. GUBOPiK), Mr. Uladzimir Tsikhinia.
Despite the serious offence, the man was released from detention with a Restriction of Travel Order in August 2020. By contrast, executive directors of the sugar plants were sentenced to 11 to 13 years in prison, and Mr. Kirylau received a 7.5-year verdict. As a consolation, however, he will have a property in an exotic location to return to.
It turns out Mr. Kirylau and his ex-wife jointly own an 81 square metre flat under construction in Dubai worth $129,000 that they had bought off the plan. Unsurprisingly, Mr. Kirylau's ex-wife told us she knew nothing about the property.
Four - Volha Miniec
Better known in Belarus as Singer Aliesia, Mrs. Volha Miniec is the daughter of a 'People's Artist' Mr. Anatol Jarmolienka. Together they used to perform in a pop band Siabry that became notorious for the song 'Mind the Daddy' (alluding to Mr. Lukashenka) that is widely understood to have been released for Mr. Lukashenka's infamous 2006 presidential election campaign.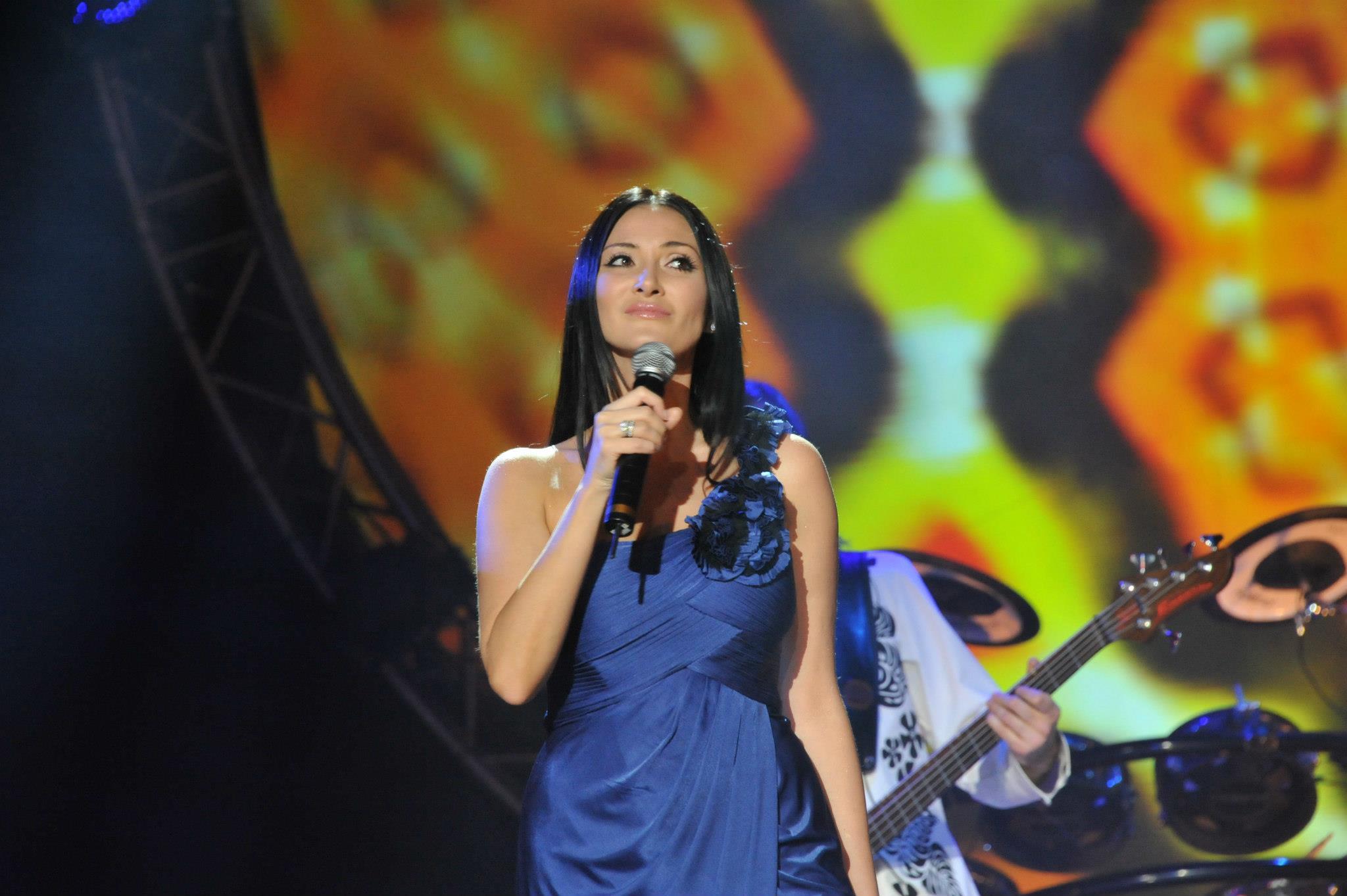 In 2011 Aliesia got married to Mr. Leanid Miniec who had come back to Belarus to forge his media empire. He started off with BielMuzTV, a music television channel that is now fully owned by Mrs. Miniec.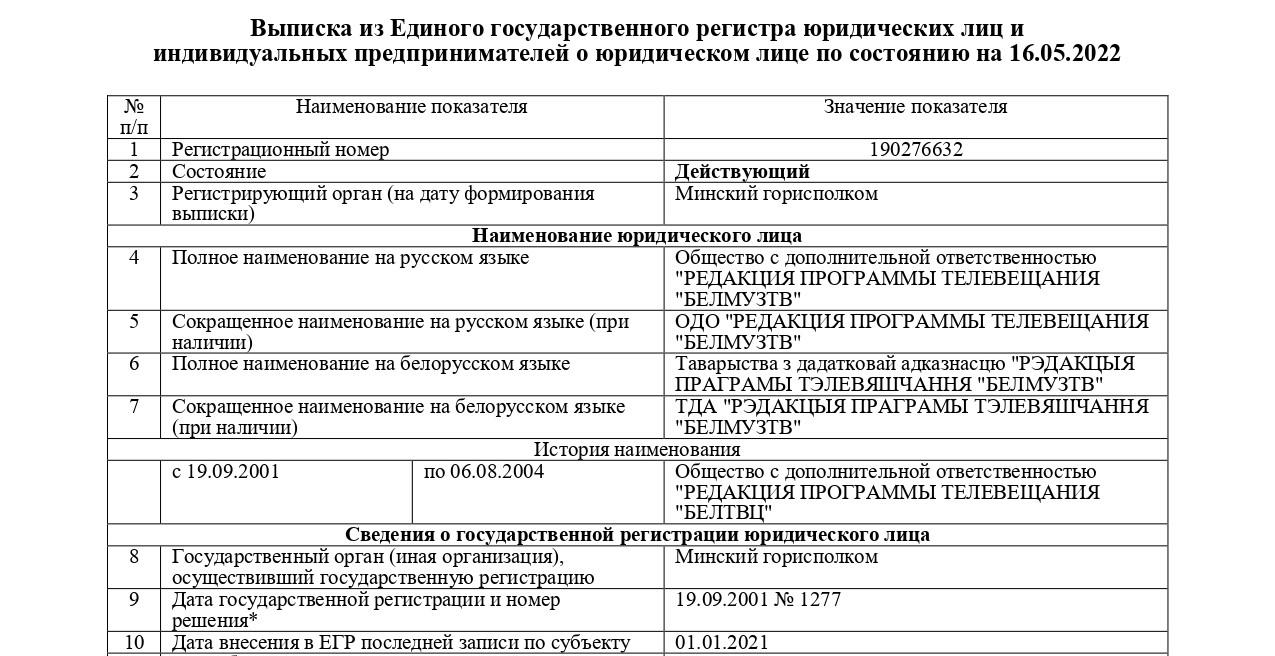 Later, the spouses acquired broadcasting rights for television channel TNT International, as well as a 50 per cent stake in channel VTV.
Besides selling advertising on their own television platforms, the Miniec advertising business expanded to state-owned television channels, as well as certain radio stations. In 2015 things got even better for the couple after they had acquired their main rival, Video International-Minsk.
In 2018 the Miniec family estimated their total channel audience share at 82 per cent, which, according to our sources, would have been impossible to achieve without a go-ahead from state authorities. Luckily, the couple's media business partner is a former government sports executive, Mr. Siarhiei Tsiatsieryn, who owes his business success to his friendship with Mr. Lukashenka.
In 2016-2018 the country's TV advertising market was estimated at $35-40 million. The OCCRP claims the Miniec family kept siphoning a proportion of their profits off to Cyprus offshore structures via company Rusat Satellite. Between 2017 and 2020 the company had received over €3.5 million in dividends from Belarus.
But in 2019-2020 the Miniec fortunes took a turn for the worse after state-owned TV channels had founded their own advertising distributor, Tselevizionnyi Reklamnyi Alians, in a bid to get rid of middlemen. The new entity quickly gained a 75 per cent advertising market share, leaving breadcrumbs to the spouses.
In defiance, Mr. and Mrs. Miniec decided to embrace internet marketing via D-Sale.com,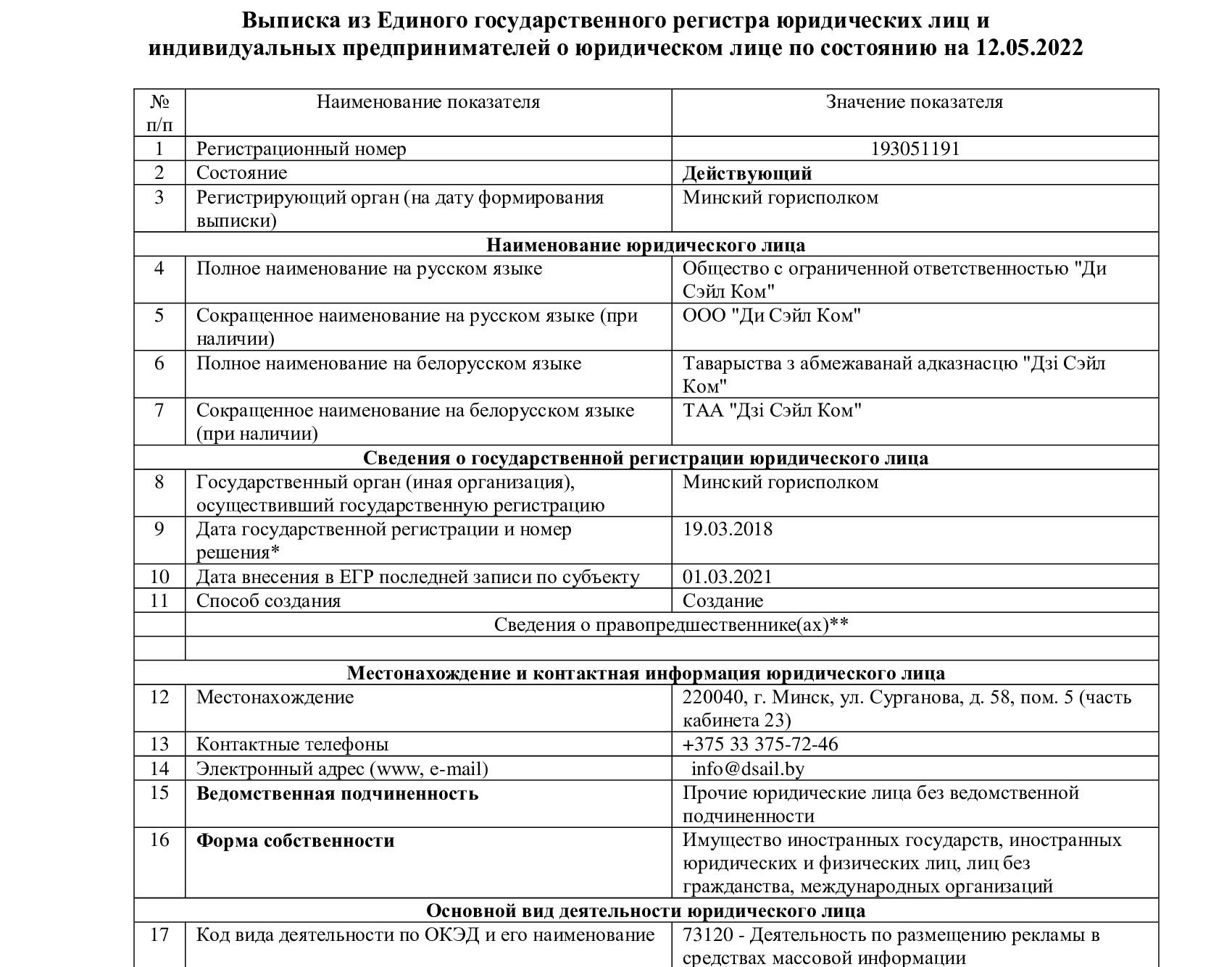 the exclusive advertising partner of popular foreign online cinema platforms Megogo and Ivi, as well as prominent Belarusian web portals Onliner, Kufar, and others.
Lately, Aliesia has been rarely seen on stage. Instead, the singer-turned-businesswoman prefers a quiet life in Dubai to rehearsals. Her 168 square metre three-bedroom apartment is in a prestigious Marina Gate II complex overlooking the Persian Gulf and is worth $666,000.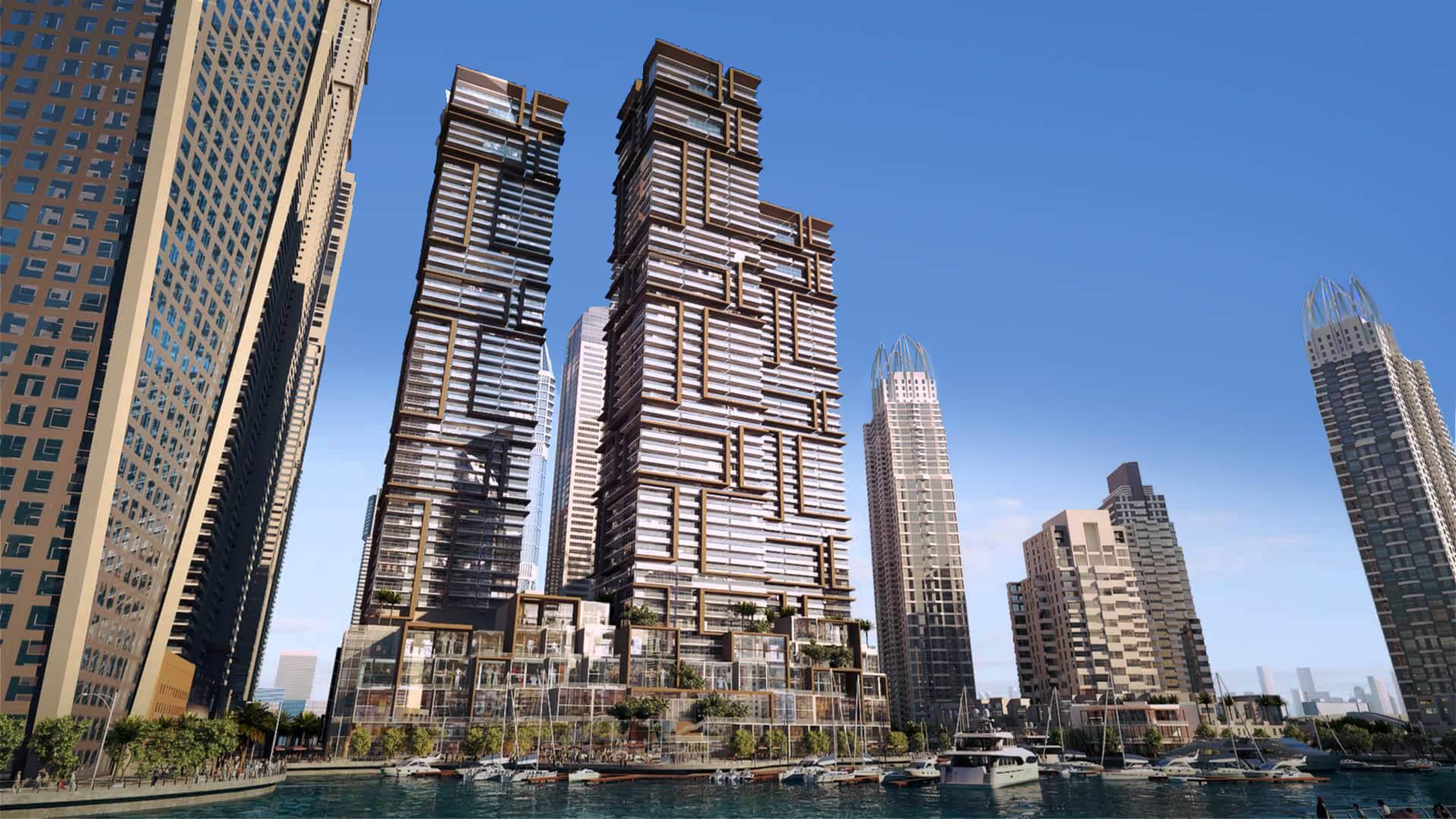 We have sent Mrs. Miniec a request for comment but are yet to receive a response.
Three – Mikhas Hrabousky
Mr. Mikhas Hrabousky is the most successful Belarusian ice hockey player in the history of North America's National Hockey League (NHL). But in 2016, Mr. Hrabousky stopped competing after a series of traumas. He ended his sports career three years later after becoming a coach at Dynama, a prominent Minsk ice hockey club.
Since then, the NHL star has often been seen accompanying Mr. Lukashenka whose amateur ice hockey team he debuted for in late 2019, shortly followed by Mr. Hrabousky leaving his position at Dynama to concentrate on Mr. Lukashenka's amateur tournament finals.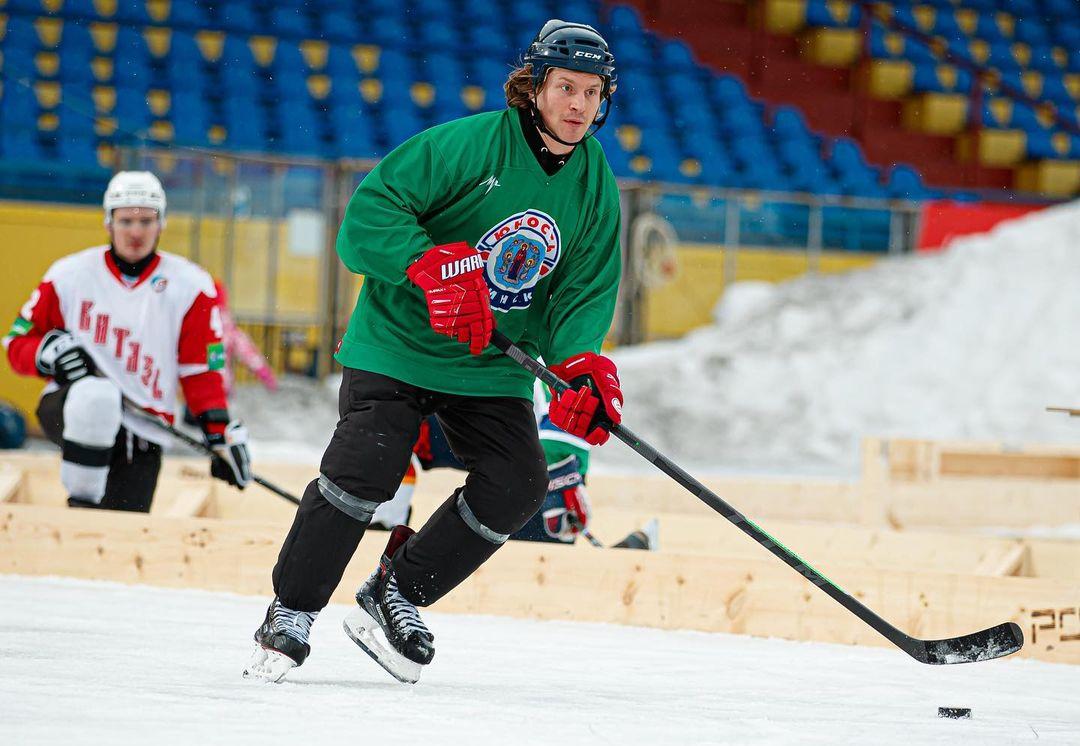 In his recent interview to BelTA, a state-owned media, Mr. Hrabousky praised Mr. Lukashenka's sporting prowess and confirmed that he is an ongoing player at the dictator's amateur hockey team. Previously, 'Grabo' was seen at the notorious restaurant Liebiadziny gala opening next to Mr. Lukashenka. On another occasion, Mr. Hrabousky made public comments supporting Mr. Lukashenka's idea to force prisoners to make hockey uniform.
The root cause for such loyalty, perhaps, lies in a five-year-old scandal involving Grabo's land grab next to river Ptsitch. The hockey guru had managed to enclose his newly acquired property with a seven-metre fence and encroach on some public land. Following an investigation, the local authorities ordered Mr. Hrabousky to demolish the fence and vacate the public land. But Mr. Lukashenka intervened, signing-off on a 200 square metre public land release to Grabo, absolving him of any claims made by the local council.
Mr. Hrabousky's holdings, however, do not end in Minsk suburbs. He turns out to be the owner of a 181 square metre two-bedroom apartment worth $716,000 located at Palm Jumeirah, an archipelago of artificial islands shaped like an enormous, encircled palm tree. In a conversation with us, Grabo said he had purchased the property for leisure.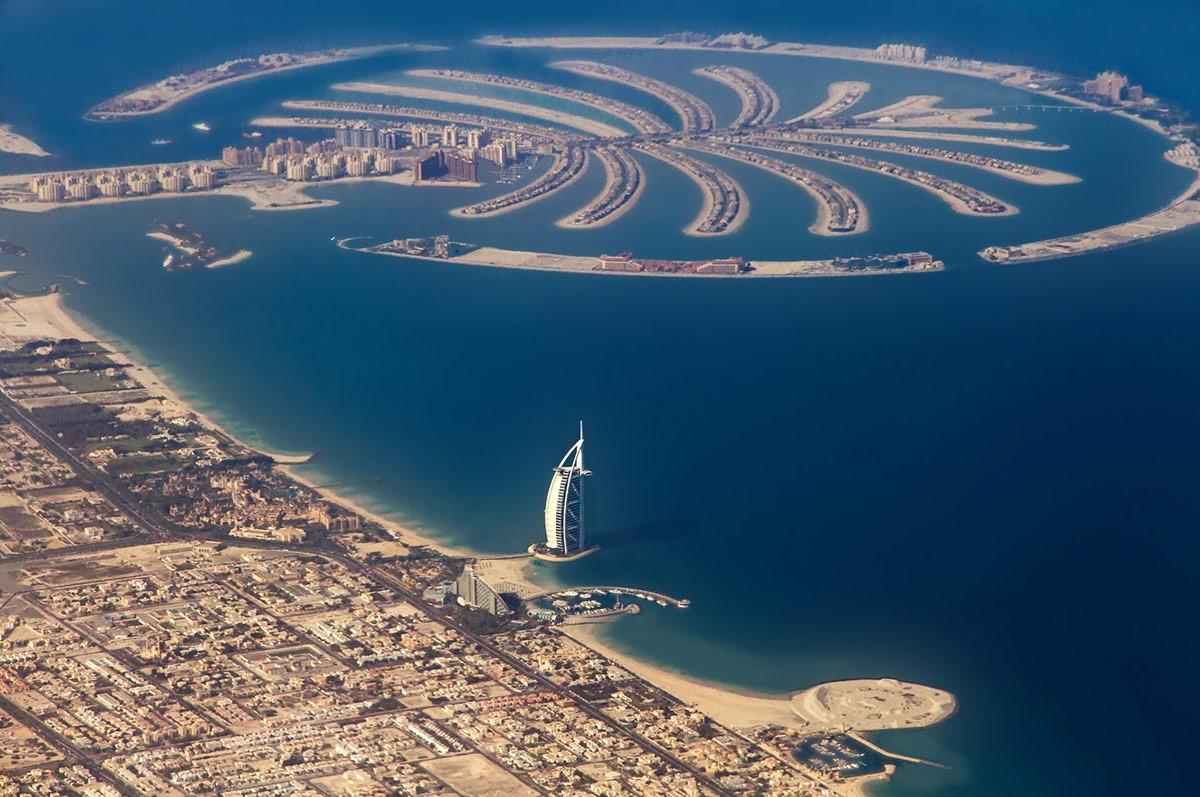 "I picked it for the warm climate. It's always sunny. I can say it's a good place to relax. That's it", – said Mr. Hrabousky who recently became general manager of the Belarus National Hockey Team. Mr. Hrabousky refused to discuss other matters, including the land scandal.
Two – Dzmitry Khadkievich
According to CyberPartisans, a Belarusian pro-democracy hacker group, Mr. Dzmitry Khadkievich used to be assistant general director and deputy chairman of Beltekhexport, a prominent Belarus weapons exporter that has often been penalised by western sanctions.
In 2011 the company saw its biggest scandal when the sanctions hit both the corporation with its affiliated entities as well as its main shareholder, Mr. Uladzimir Pieftsieu – the man widely known as Belarus regime's biggest sponsor. He was, for instance, mentioned in a piece of US diplomatic correspondence discussing Mr. Peftsiev's alleged involvement in hiding Mr. Lukashenka's money in Malta – as published by the Wikileaks.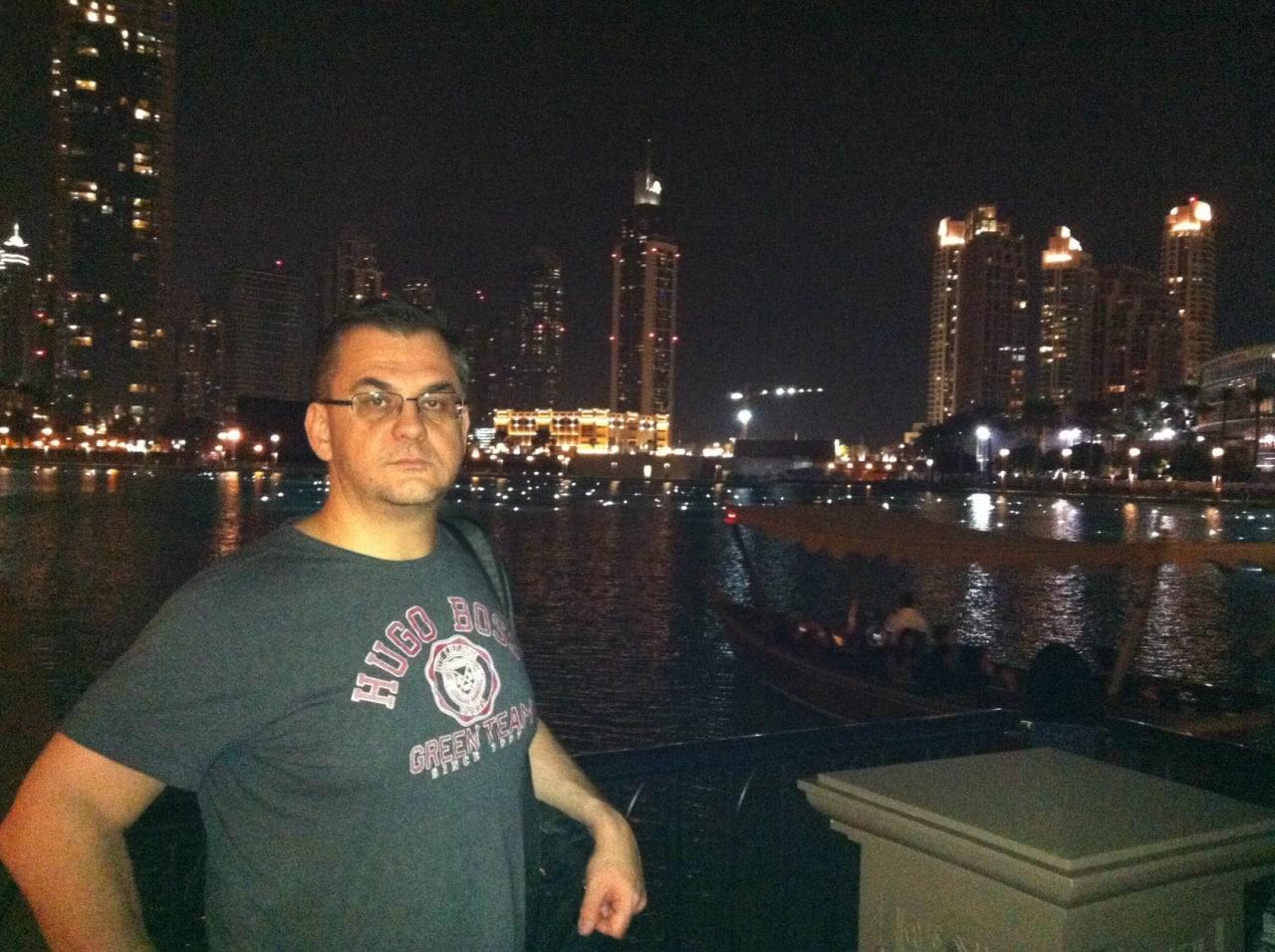 Mr. Peftsieu challenged EU sanctions in court and, before the hearings ended, sold the controlling stake in Beltekhexport to Mr. Dmitry Gurinovich, a Russian businessman allegedly affiliated with Russian security services. Three years later, the European Court lifted the sanctions, although the company had ended up on a UN list of traders supplying weapons to Côte d'Ivoire's dictator Gbagbo.
In our conversation Mr. Khadkievich said he had not been working for Beltekhexport for over ten years. And yet, Mr. Khadkievich owns a Belarus company TML Engineering – formerly known as Beltekh Optronics that used to develop dual-use goods.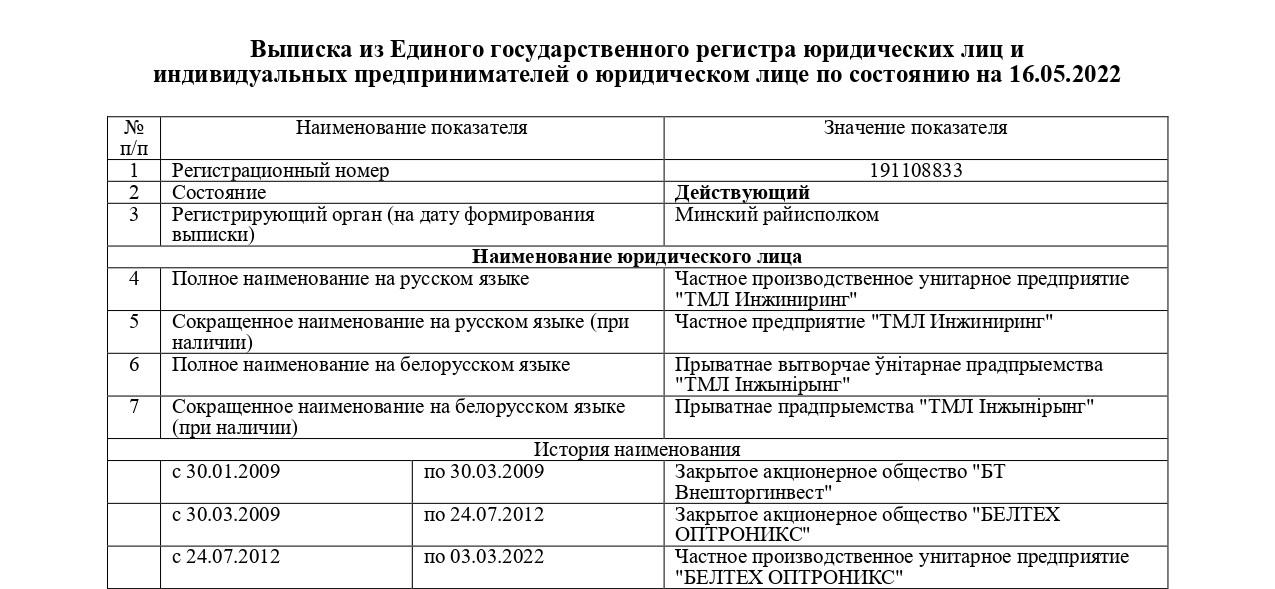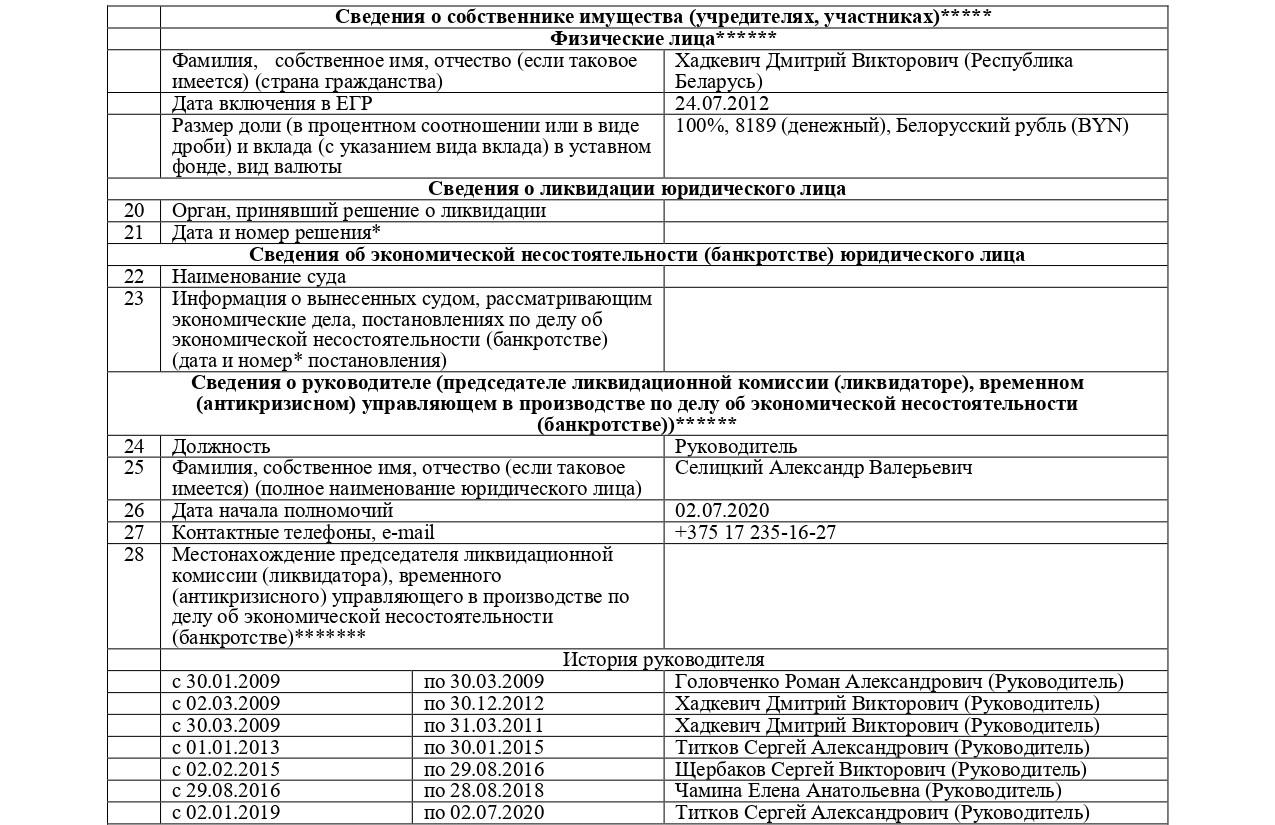 The company was part of an arms trading holding with the notorious Beltekhexport that had EU and US sanctions imposed against it in the aftermath of the 2020 crackdown on protests.
After the sanctions had been levied, Beltekh Optronics changed its name to TML Engineering. But that was not the first time the company had rebranded. Before Beltekh Optronics, the entity was known as BT Vneshtorgservis and, interestingly, had the current security-affiliated Prime Minister of Belarus, Mr. Raman Halouchanka, at the helm in 2009.
Mr. Khadkievich has tried to reassure us he has no affiliation with weapons trading and with Belarus whatsoever, although he admitted owning four apartments totalling 330 square metres at Jumeriah Lakes Towers, a complex consisting of 80 high-rises surrounding three artificial lakes. Mr. Khadkievich's properties are valued at $776,000.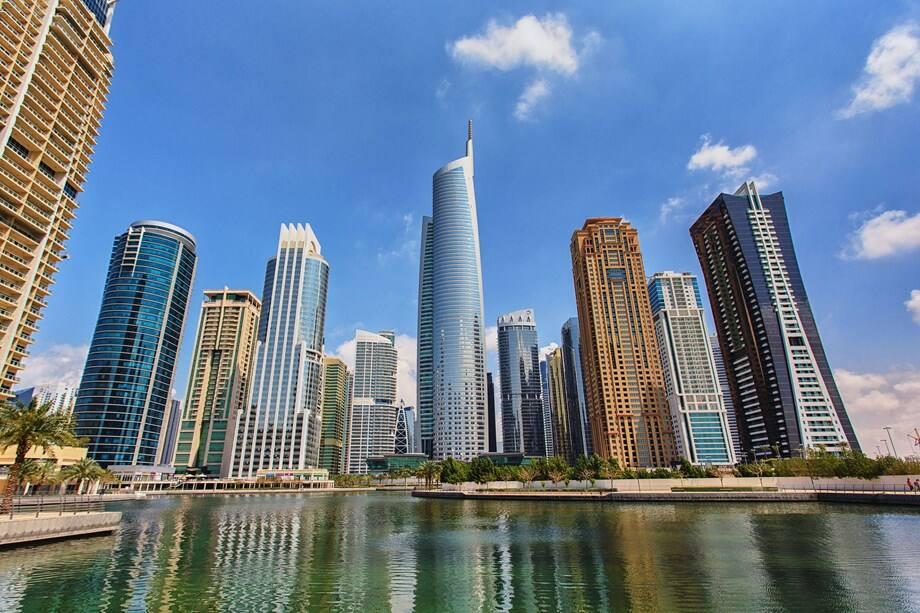 "Everything I own has been well-earned. So, I'm not afraid of all this, I couldn't care less. I am dead serious, I tell you. I am a self-made man with a tech company. I have many high-profile, interesting projects in a range of countries. And they have nothing to do with weapons trading, special exports, corruption et cetera" – Mr. Khadkievich said.
Mr. Khadkievich has also told us about his software development company but refused to specify its name and what software the company is developing.
One - the Aleksins
Some of our investigations' most frequent stars, Mr. Aliaksei Aleksin and his son Dzmitry need no introduction. The two control almost a half of Belarus tobacco market, enjoy special government privileges for logistics, and dab into ringfenced businesses such as delicatessen manufacturing, hotels, and gambling. To repay the favours, Mr. Aleksin is known to have gifted Mr. Lukashenka's personal security service nine automobiles and motorcycles, including rarity Chevys, and costly Maybach models.
The Aleksins own a shell company in Dubai that was involved in contraband supply of Belarusian cigarettes to Russia. Mr. Aleksin's real estate holdings in Dubai include a 144 square metre flat worth $568,000, whist his son Dzmitry owns a $2.6 million villa. Both assets are located at Palm Jumeirah islands.
In the West Mr. Aleksin is known as Mr. Lukashenka's money man, a title that has earned him, his companies, and his son a place in EU and US sanctions lists. Despite this, experts are sceptical whether the western sanctions mean the Aleksin family Dubai possessions are at risk of going up in smoke.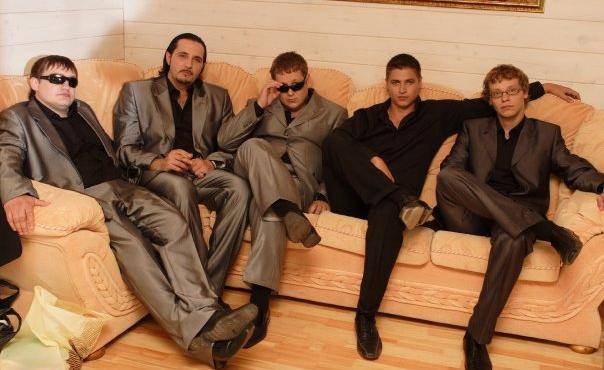 Both Aleksins have not responded to our phone calls and written enquiries.
We thank CyberPartisans and the OCCRP ID for their help in making this article.