During the past year, the Belarusian Investigative Center (BIC) has been exposing a variety government-affiliated oligarch schemes totalling at least $1 bn in corruption costs to the taxpayer. In 2021-22 western sanctions were imposed on several Belarus regime-affiliated oligarchs – this should have curbed their enthusiasm. Despite this, our investigations confirm that a number of dodgy schemes have evolved and continue to ravage the state budget and Belarusian purses.
The most recent example is Mr. Siarhei Tsiatsieryn's
projects that showcase just how resilient Lukashenka's pocket businessmen are to international sanctions. Mr. Tsiatsieryn has been a successful businessman for over seven years following his previous career as Mr. Lukashenka's private tennis coach and a high-flying government sports official.
But as a piece of leaked correspondence involving Mr. Tsiatsieryn suggests, his business success can be attributed to his friendship with the Belarus dictator. As it transpires, Mr. Tsetsieryn has managed to gain monopolistic rights to trade tea and coffee through a state-owned Belkooptsoyuz chain.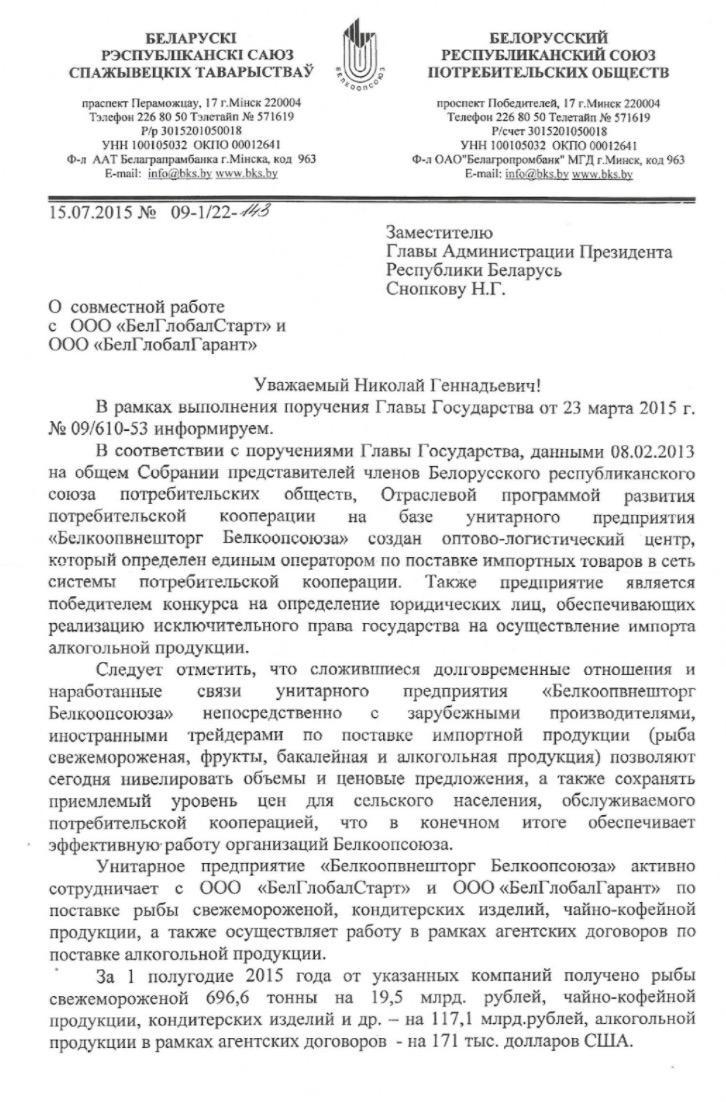 His other dealings with the chain involved selling processed furs to Belkooptsoyuz at excruciating prices making top managers file complaints to regulators against the businessman.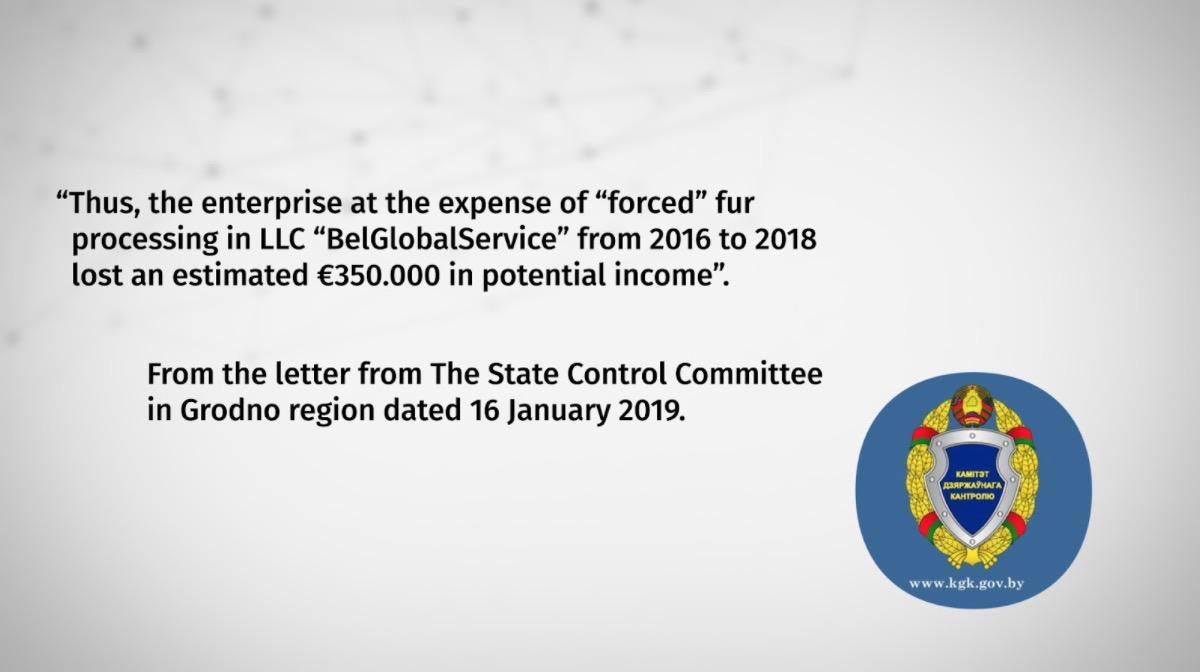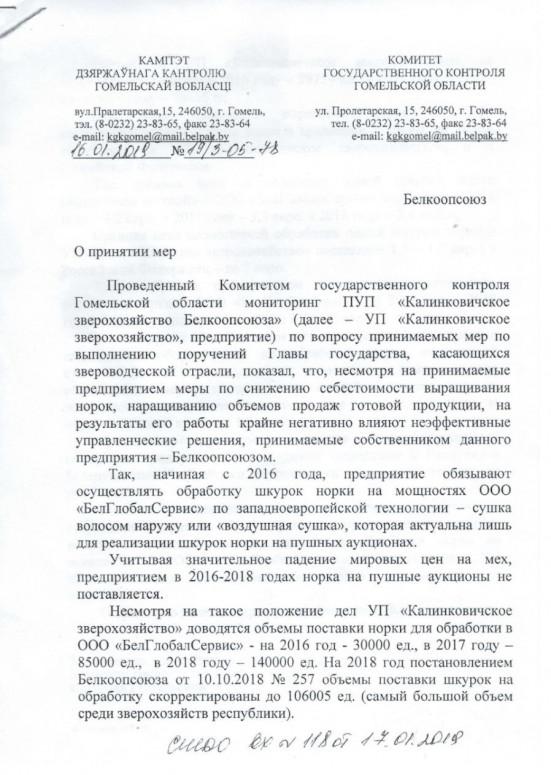 Before being put on the fourth EU sanctions package in 2021, Mr. Tsiatsieryn had also scored a vehicle disinfecting monopoly from Mr. Lukashenka's hands. The businessman's idea was to implement mandatory vehicle disinfection for all vehicles entering Belarus via land border crossings.
In 2022, following a 'successful' pilot project, Mr. Lukashenka granted to BelGlobalGarant the right to implement the vehicle disinfection regime at all land border crossings in the country. Although by that time the company's ownership had been transferred to a Russian entity, its original founder was Mr. Tsiatsieryn.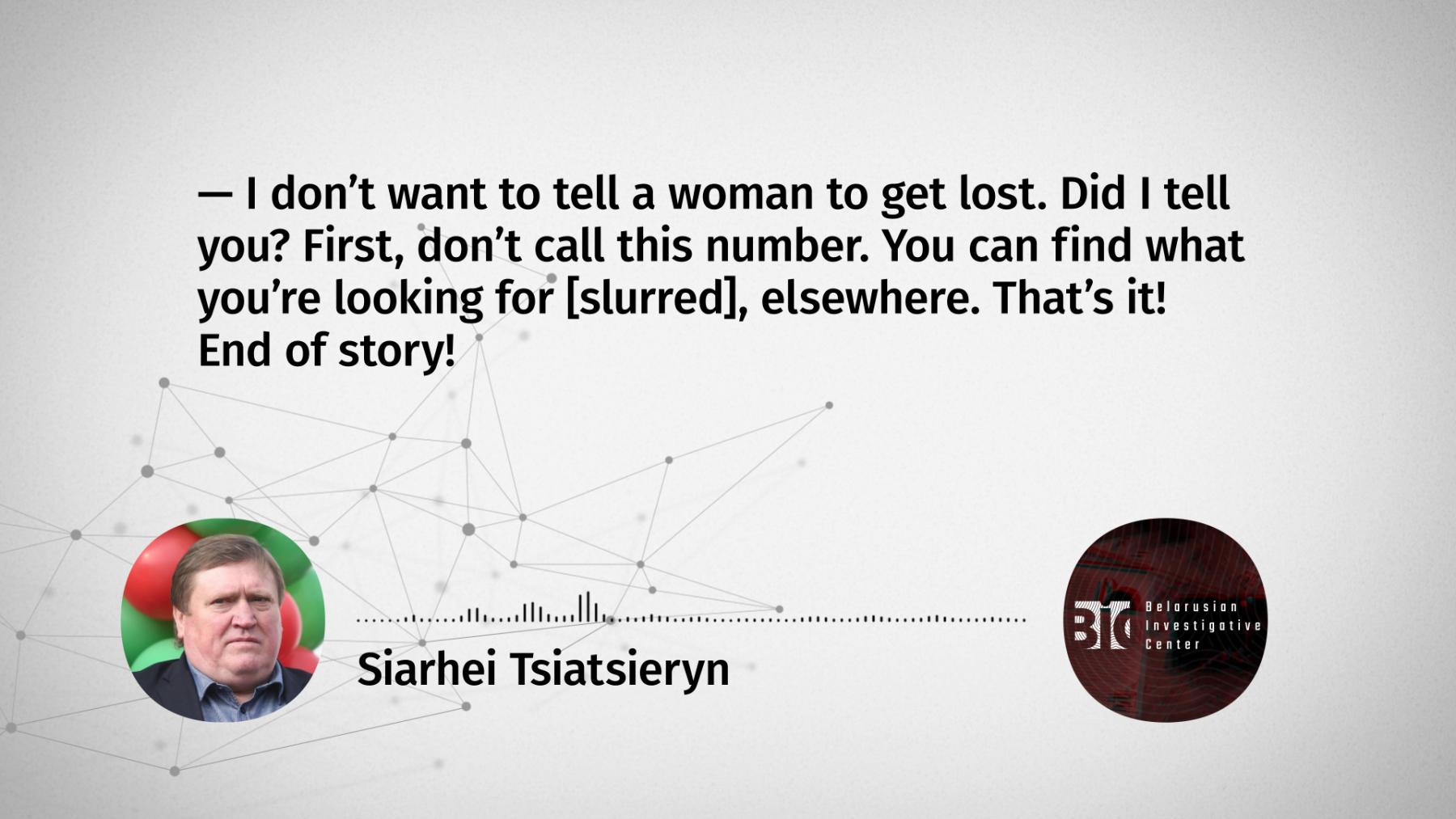 But this season's grand prix goes to another figure – Mr. Aliaksei Aleksin,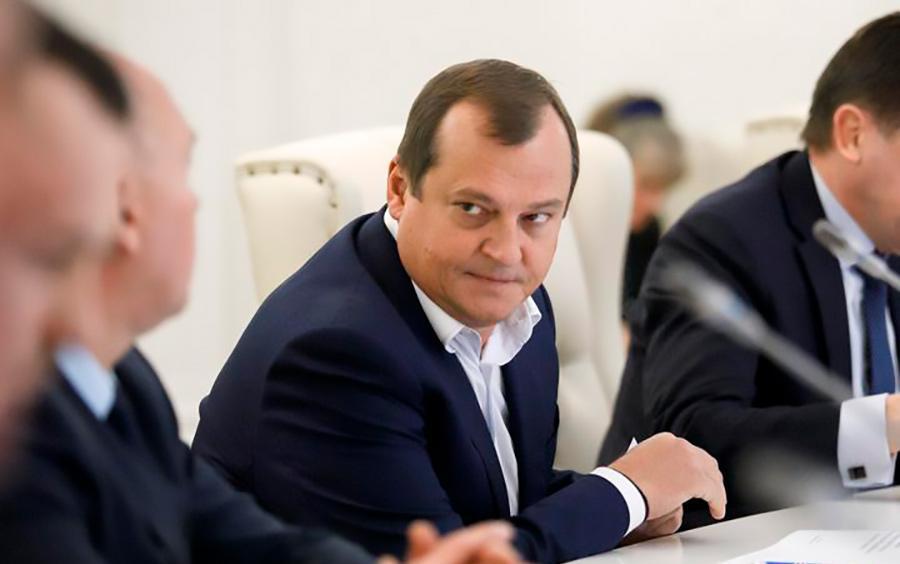 also known as Mr. Lukashenka's money man. Together with Mr. Nikalai Varabjou and Mr. Aliaksandr Zaytsau, Mr. Aleksin used to own one of the largest offshore entities in Belarus – a special economic zone Bremino-Orsha.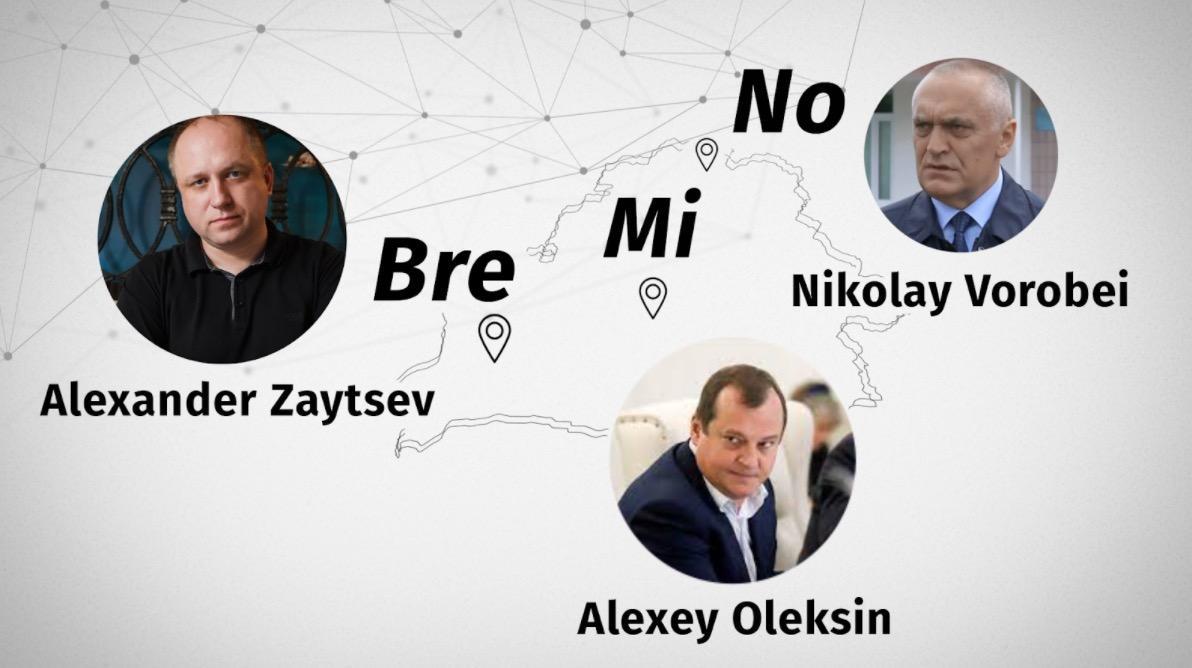 Mr. Lukashenka appointed his son Viktar, who used to be Mr. Zaytsau's former colleague from the days at the Belarus Security Council, to oversight the special economic zone. In mid-2021, proximity to Lukashenka's regime triggered the west to impose sanctions on the zone – a fate that Mr. Aleksin, Mr. Varabei and Mr. Zaytsau had shared earlier.
Right after the sanctions had been imposed, however, the men were quick to transfer the legal ownership of their assets to their children and close associates. This unchecked firms such as Ruzexpeditsiya, Vlate Logistic,
and banks Absolutbank and MTBank. For instance, a firm Alis-Ma took over Bremino Orsha's customs clearing services.
During the year we also uncovered how Mr. Aleksin's links via his son may lead to Belarus's largest casino Shangri La. And how in late 2018 the businessman gifted nine rarity cars and motorcycles worth $1.2 m to the Presidential Security Service.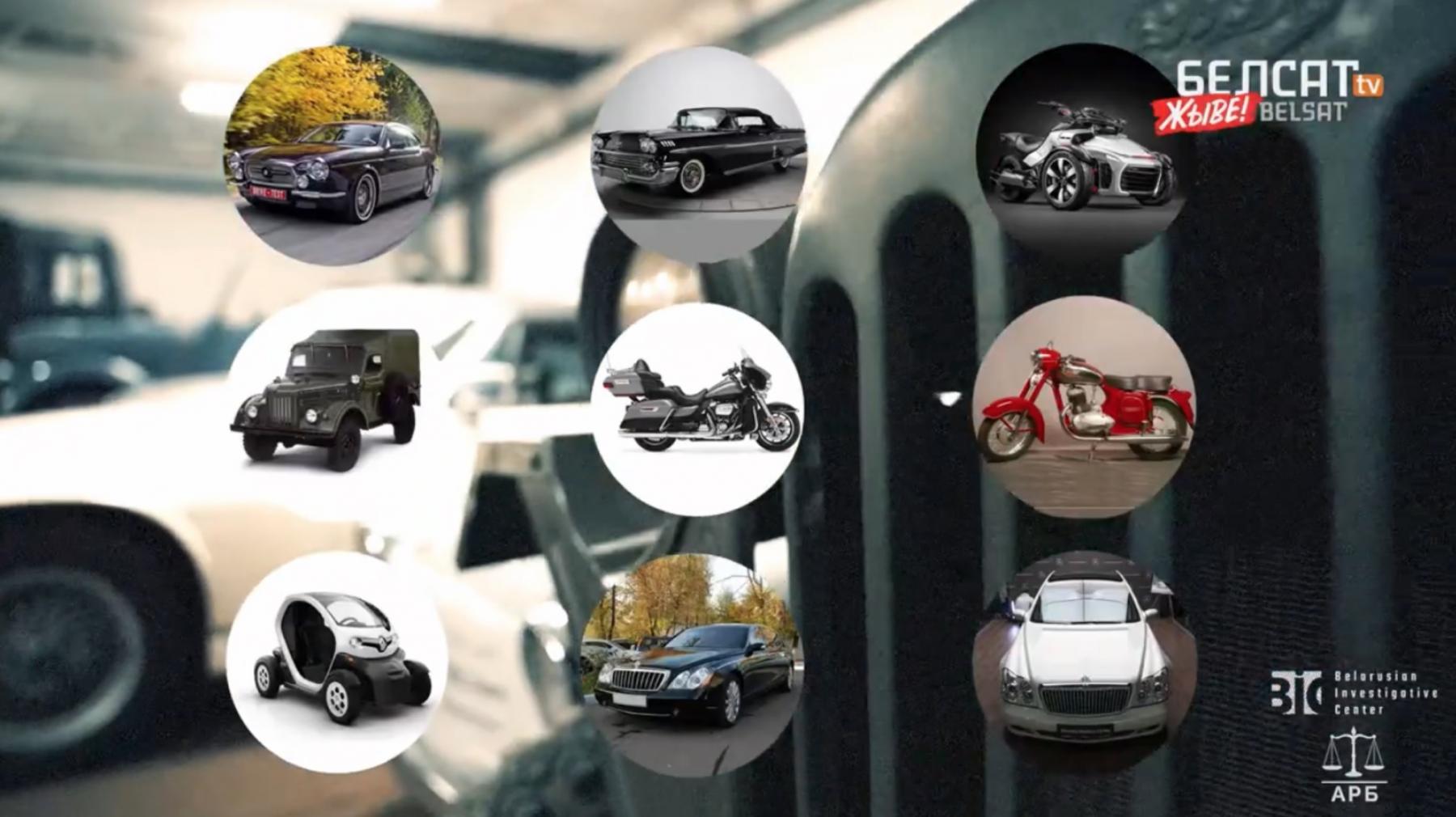 We suspect the lavish presents were in return for a favour to grant Mr. Aleksin's company Energo-Oil monopoly rights to certain activities. These included importation of cigarettes, country-wide exclusive trading rights for Neman tobacco works products, the right to commence the construction of Mr. Aleksin's own tobacco works, and to establish the Tabakerka retail chain.
Despite the western sanctions, state perks keep coming Mr. Aleksin's way. It is rumoured that the government is planning to restrict wholesale and retail tobacco trade for everyone except Mr. Aleksin.
Mr. Varabei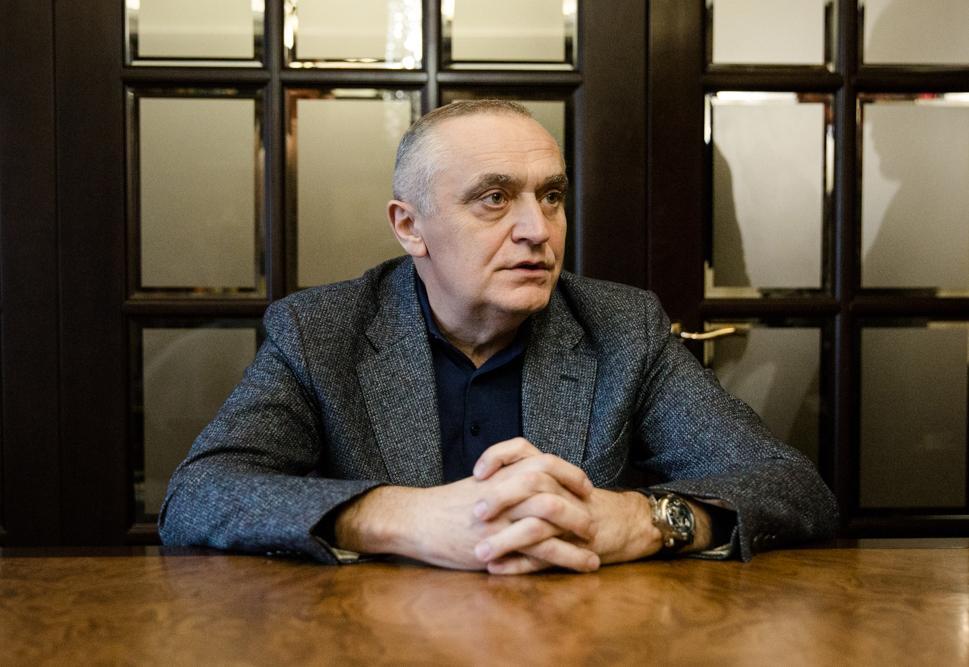 also has tricks up his sleeve. He and his Estonian partner, Mr. Aleksey Chults, have gamed the EU customs authorities though a legal loophole.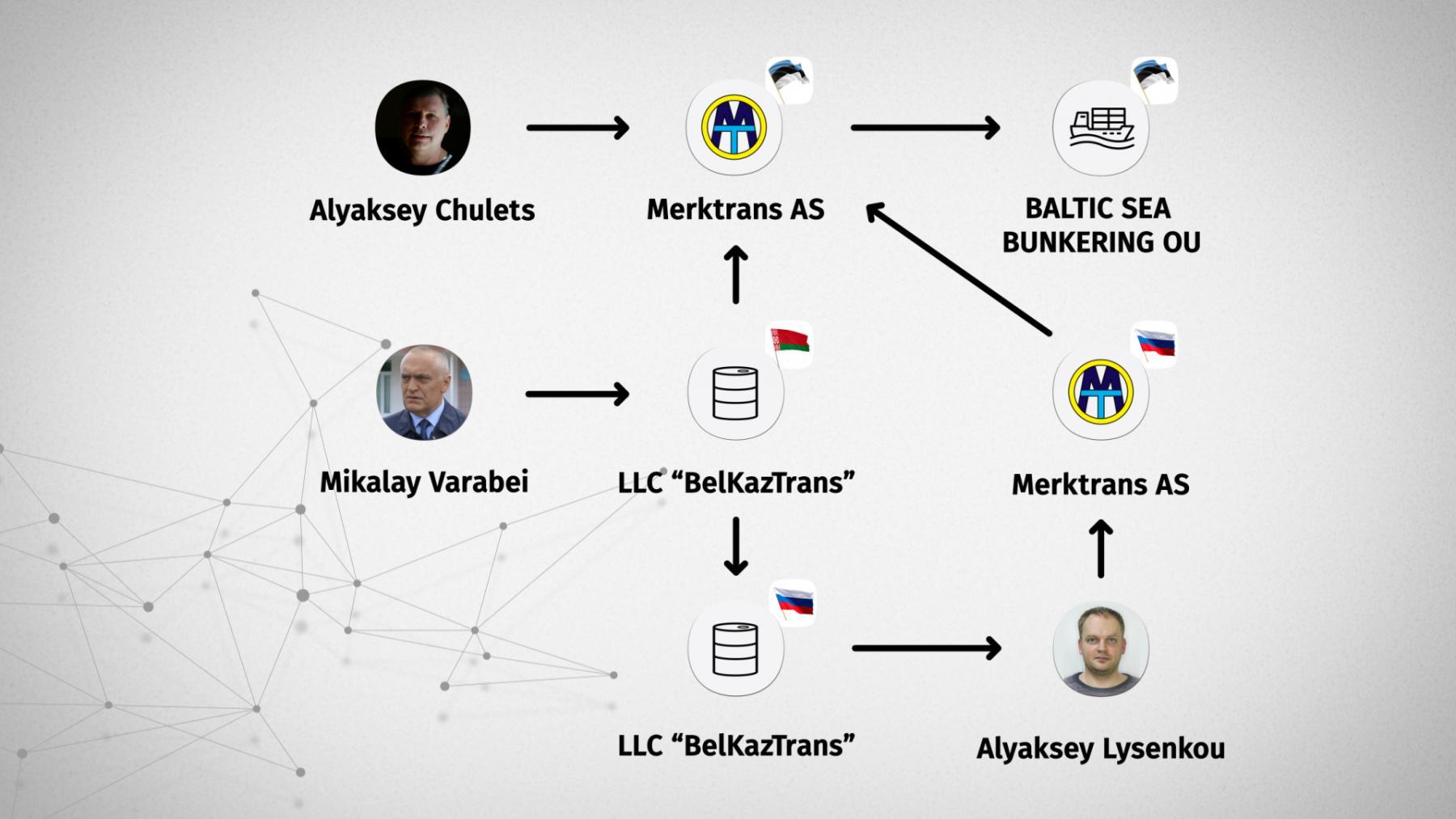 Since Belarus had been banned from exporting code 2710 goods (petroleum products) due to western sanctions, the businessmen managed to re-classify their exports under code 2707 (aromatic hydrocarbons).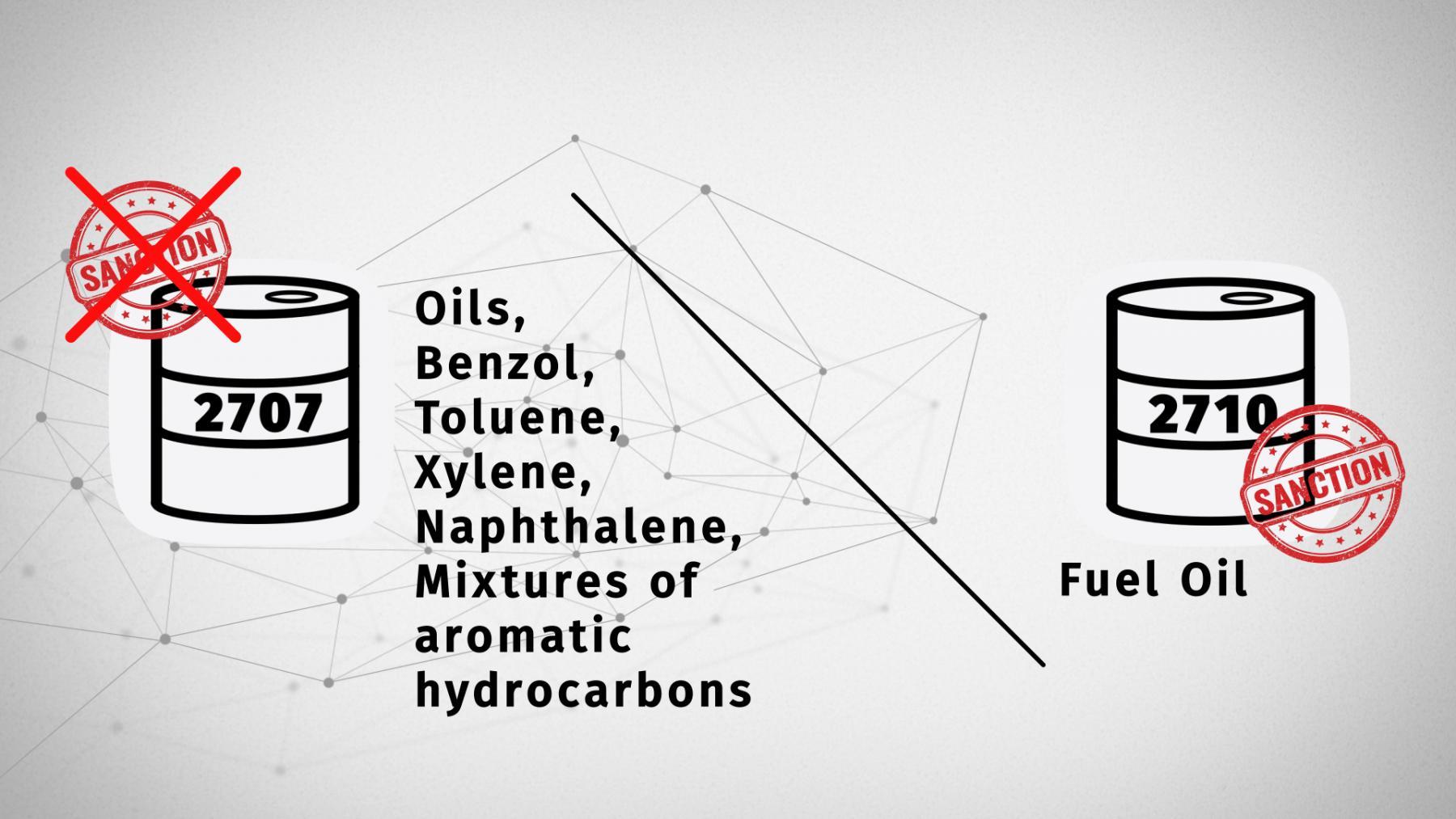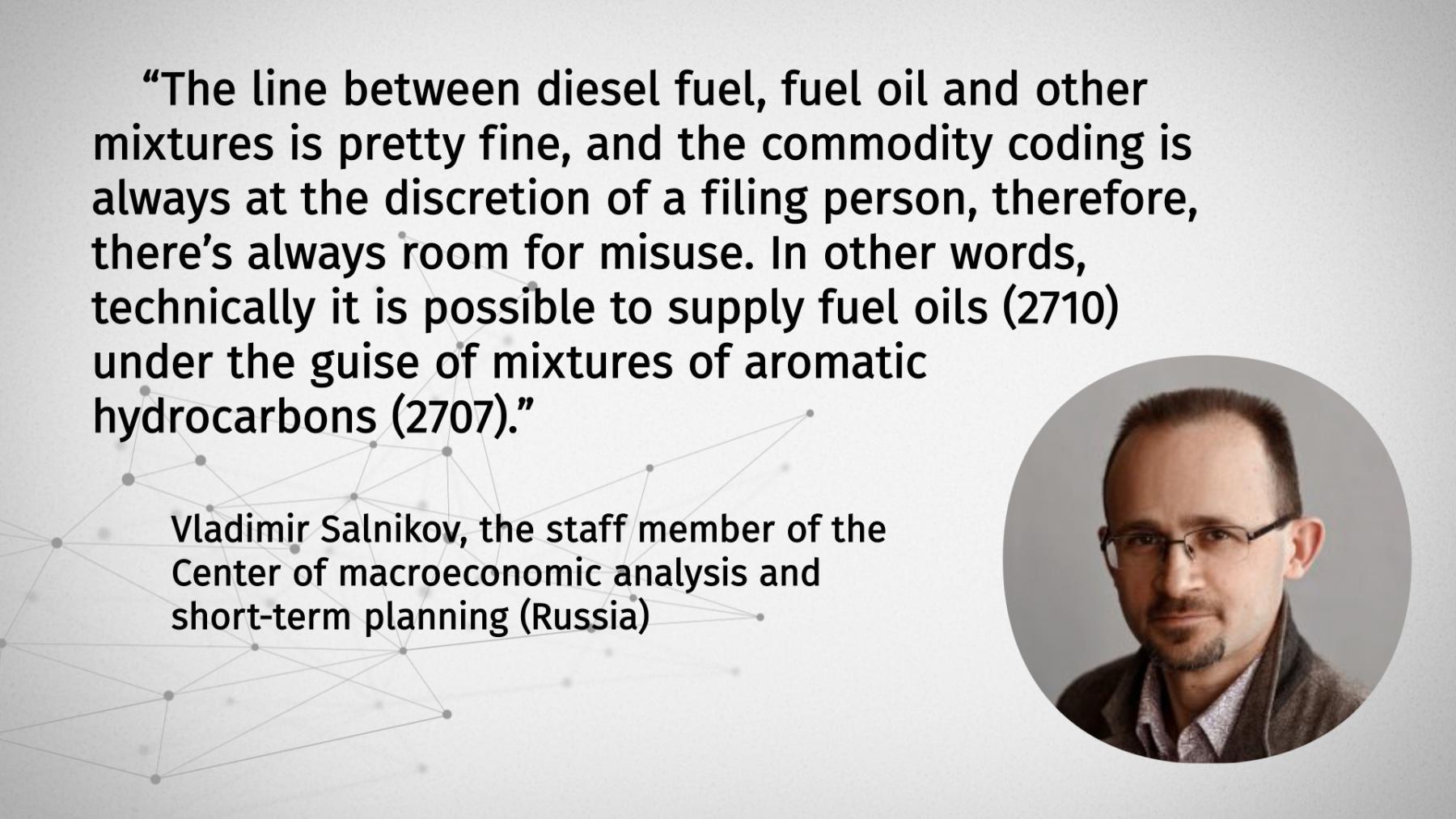 As the line between petroleum products and aromatic hydrocarbons is ever so fine, the businessmen have managed to syphon over €0.5 bn worth of petroleum products into the EU.
Soon after we had uncovered the loophole, the Estonian Government imposed additional national sanctions against Belarus and halted transit of Belarusian petroleum products through its territory. The situation worsened after Russia invaded Ukraine and Belarus, being Russia's ally, was banned from exporting nearly all petroleum products.
Media report suggest Belarusian oil refineries now operate at half capacity and are now in maintenance mode to address down time as their fuel depots are filled to the brim.
Another large oil refiner in Belarus who has been slapped with sanctions is a Russian millionaire Mr. Mikhail Gutseriev, although it was his close ties with Mr. Lukashenka that became his undoing.
Some of his projects, such as Nezhinsky mining and processing plant, have seen the wrath of western sanctions. But as our joint investigation with Organized Crime and Corruption Reporting Project, Transparency International, and the Guardian showed, the oligarch had managed to shelter a lion share of his assets from financial watchdogs.
In anticipation of the sanctions, Mr. Gutseriev was able to transfer several of his companies to his brother Mr. Said-Salam Gutseriev,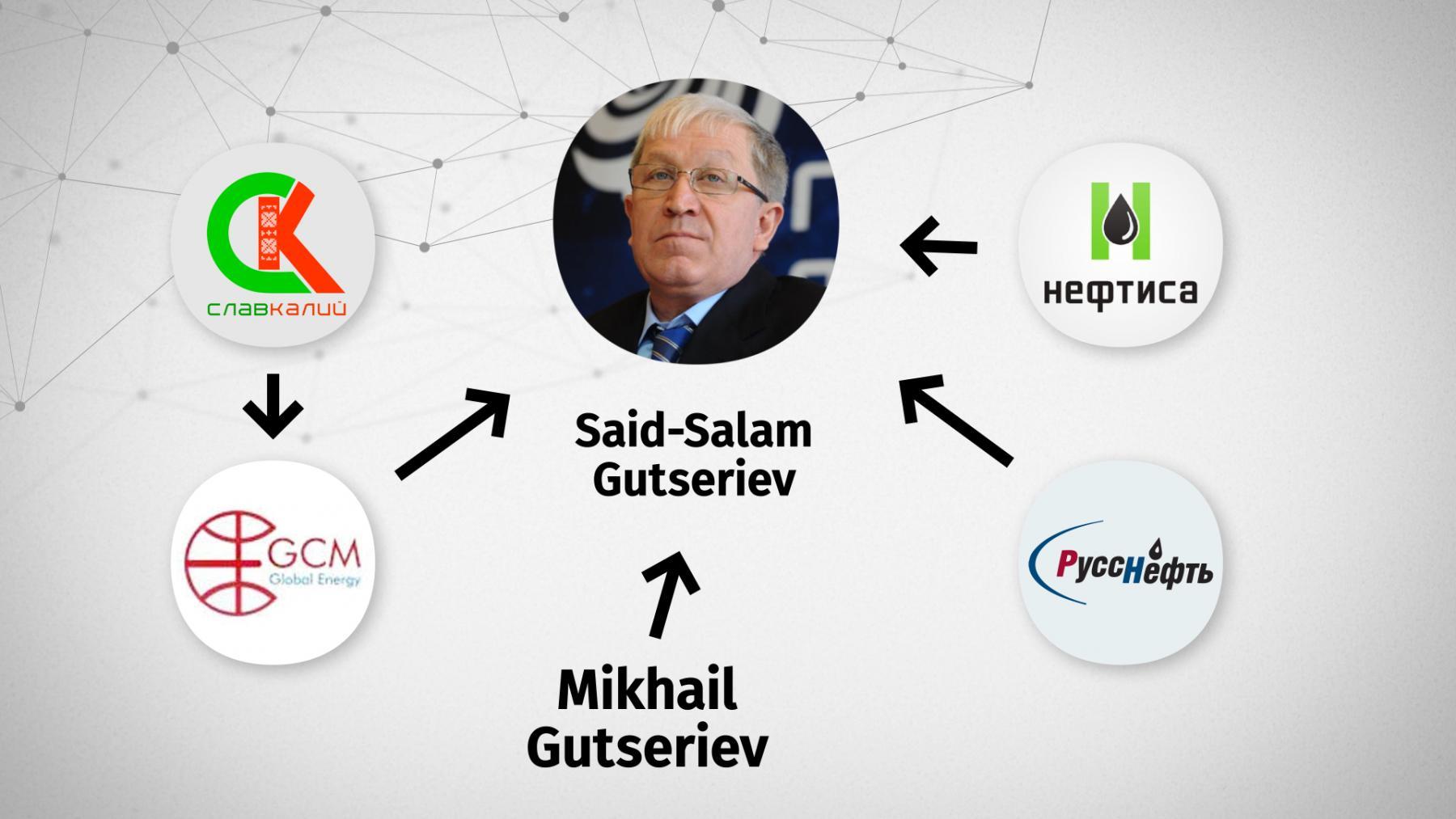 and over $200 m worth of real estate assets to companies associated with his son Mr. Said Gutseriev.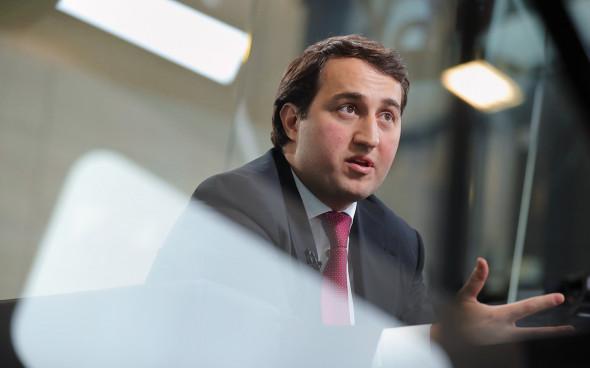 At this stage, it is unclear whether the Gutseriev family jewels in Britain will be seized as the United Kingdom Foreign, Commonwealth, and Development Office has not commented on the matter.
This year we also learned how Mr. Lukashenka incentivises his pocket sports people at the expense of the taxpayer. One such person is Mr. Siarhei Shytkouski who ended his professional sporting career a long time ago but who plays in the dictator's amateur hockey team.
As a reward. Mr. Lukashenka has allowed the release of three plots of residential-zoned land worth $24 m for Mr. Shytkousky's private projects. In return, the businessman's real estate development company is to construct a $13 m ice rink for the government,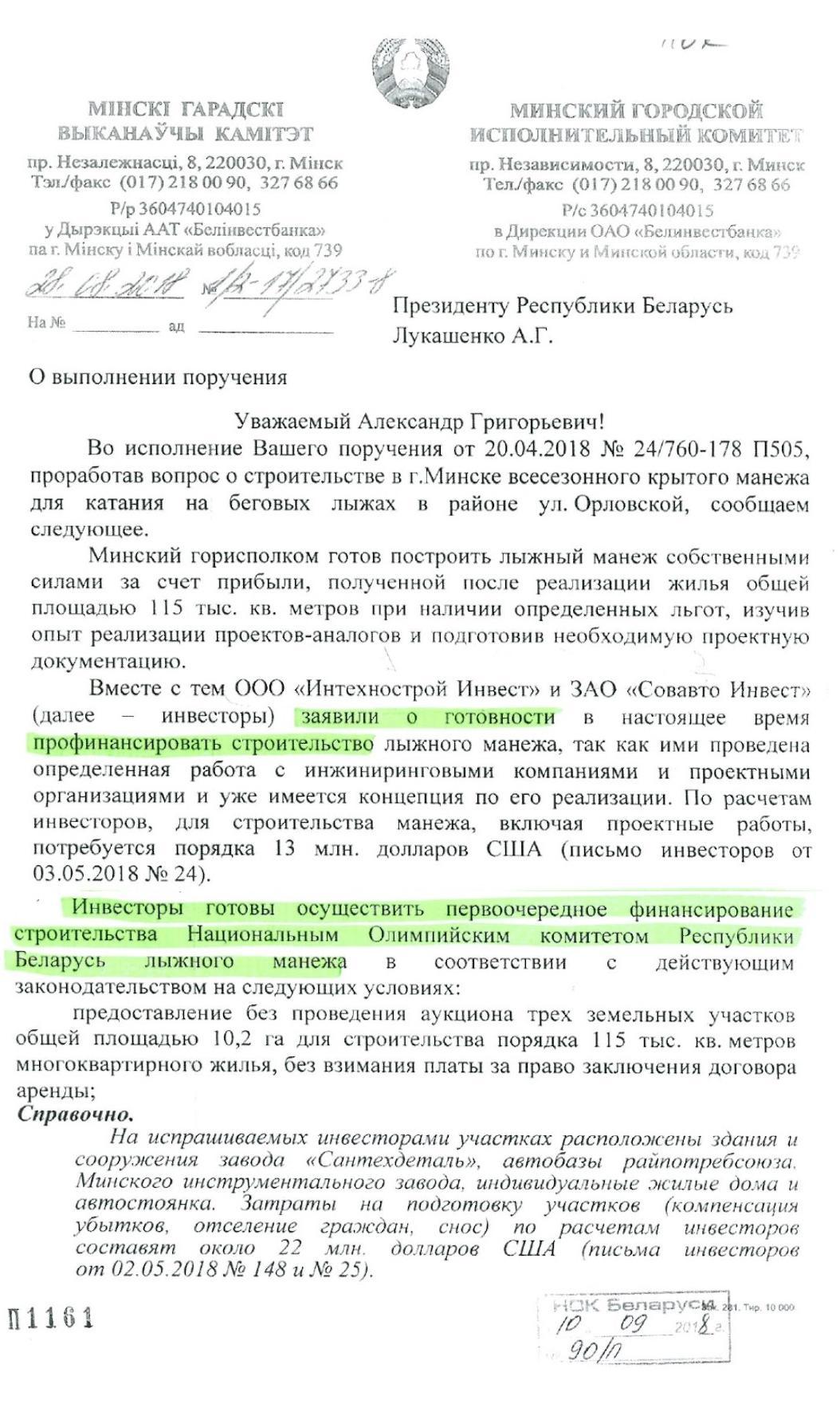 saving Mr. Shytkouski over $10 m.
Meanwhile, our investigations have shown that dodgy schemes often involve high ranking government security officials who are supposed to be fighting them.
One such case is Belarus Prosecutor General's brother, Mr. Aleh Shved
who heads Medtekhnotsentr, a large state-owned manufacturer of medical equipment.
Although state media claim the manufacturer is spearheading the country's import replacement policy, our investigations have revealed that at least a half of the manufacturer's output consists of nearly finished goods imported from overseas.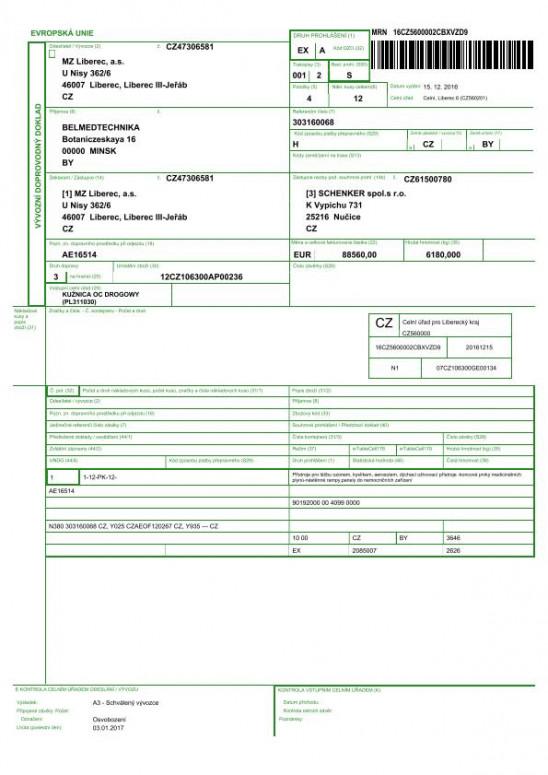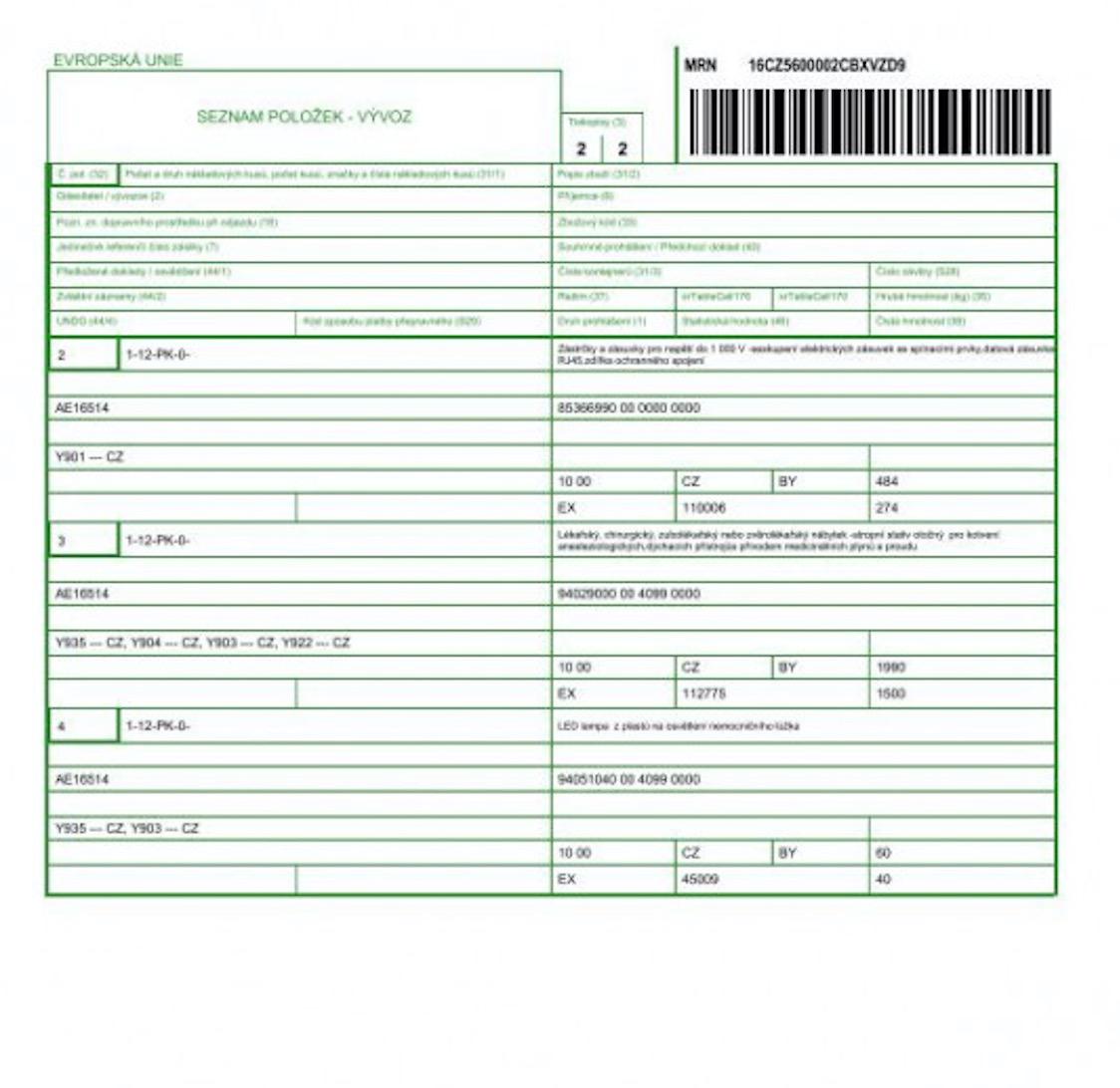 Although Mr. Aleh Shved rudely refused to comment on the matter, our investigation ended up tainting his brother's reputation in government. In early February 2022, during a regular Belarus Security Council meeting, Mr. Lukashenka mentioned the Prosecutor General was under scrutiny.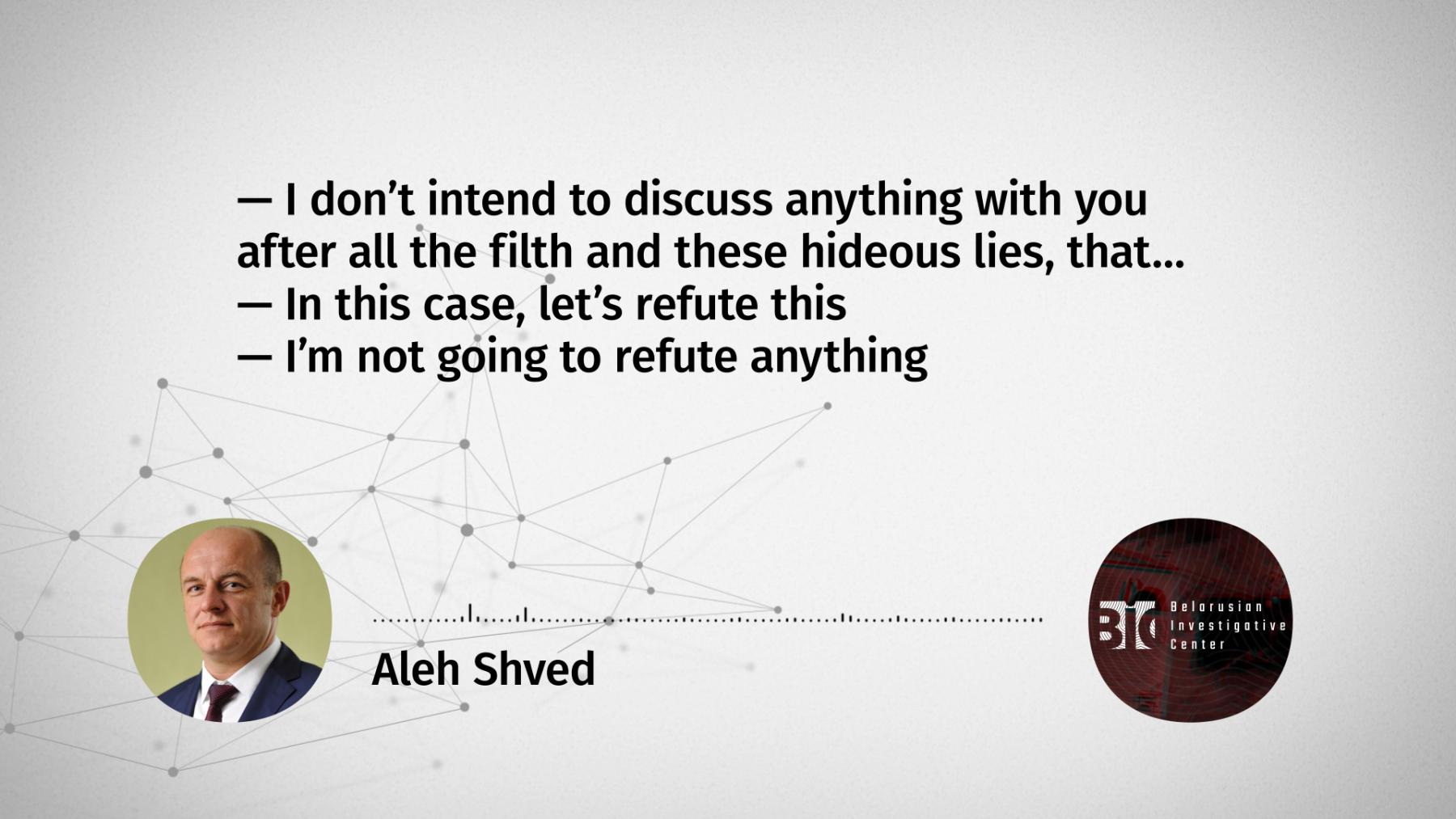 Not so long ago, one of our reports featured Merci,
a lesser-known private clinic that profiteered from the recent arrest of 35 orthopaedists, the revocation of Lode and A1 private clinic licenses, as well as the purge of Nordin, another prominent private clinic.
In the past, Merci's owners

used to do business with the government-affiliated oligarchs Mr. Aleksin and Mr. Zaytsau (mentioned above),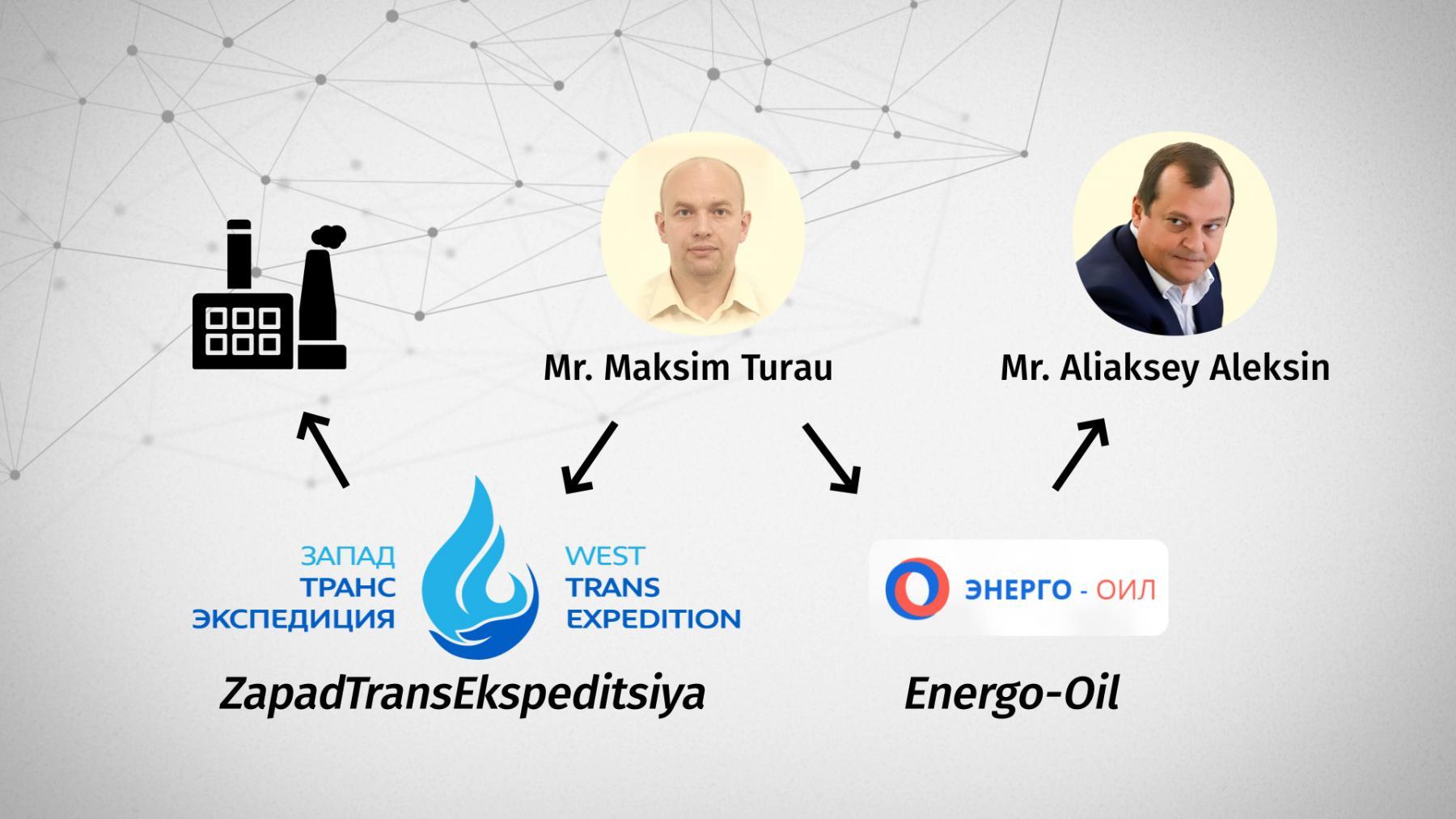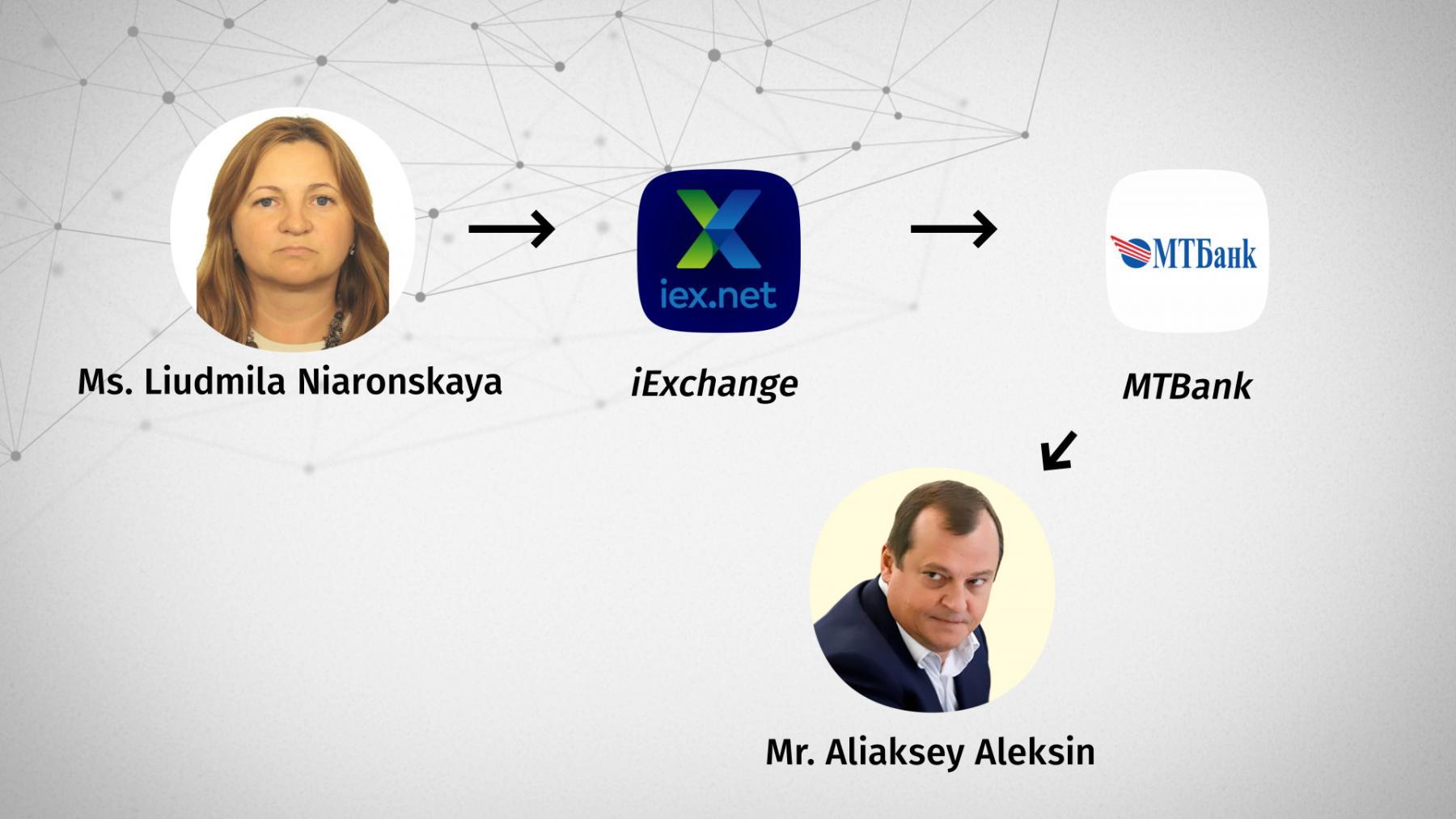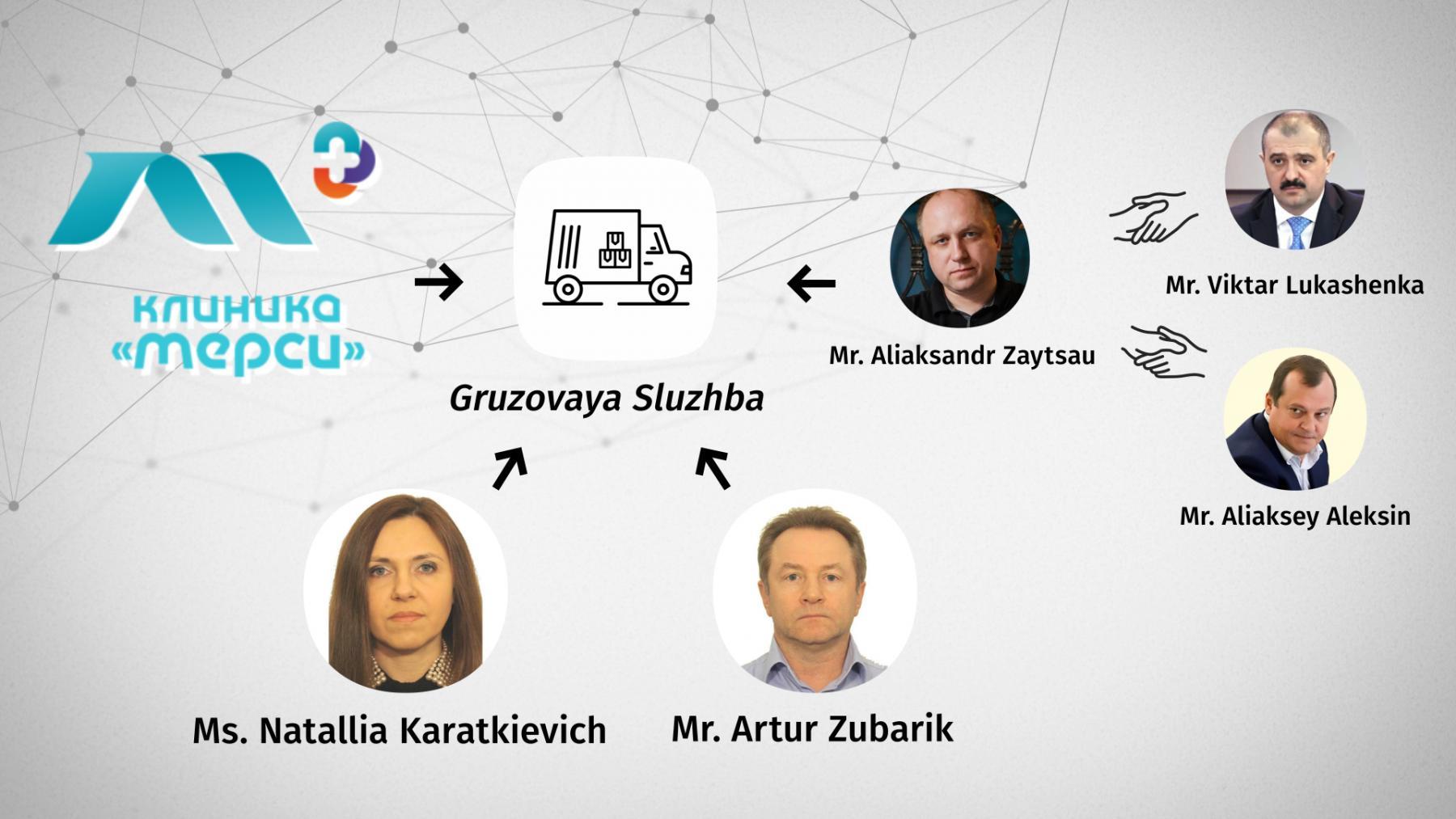 as well the son of Mr. Piotr Prakapovich (the ex-head of Belarus National Bank).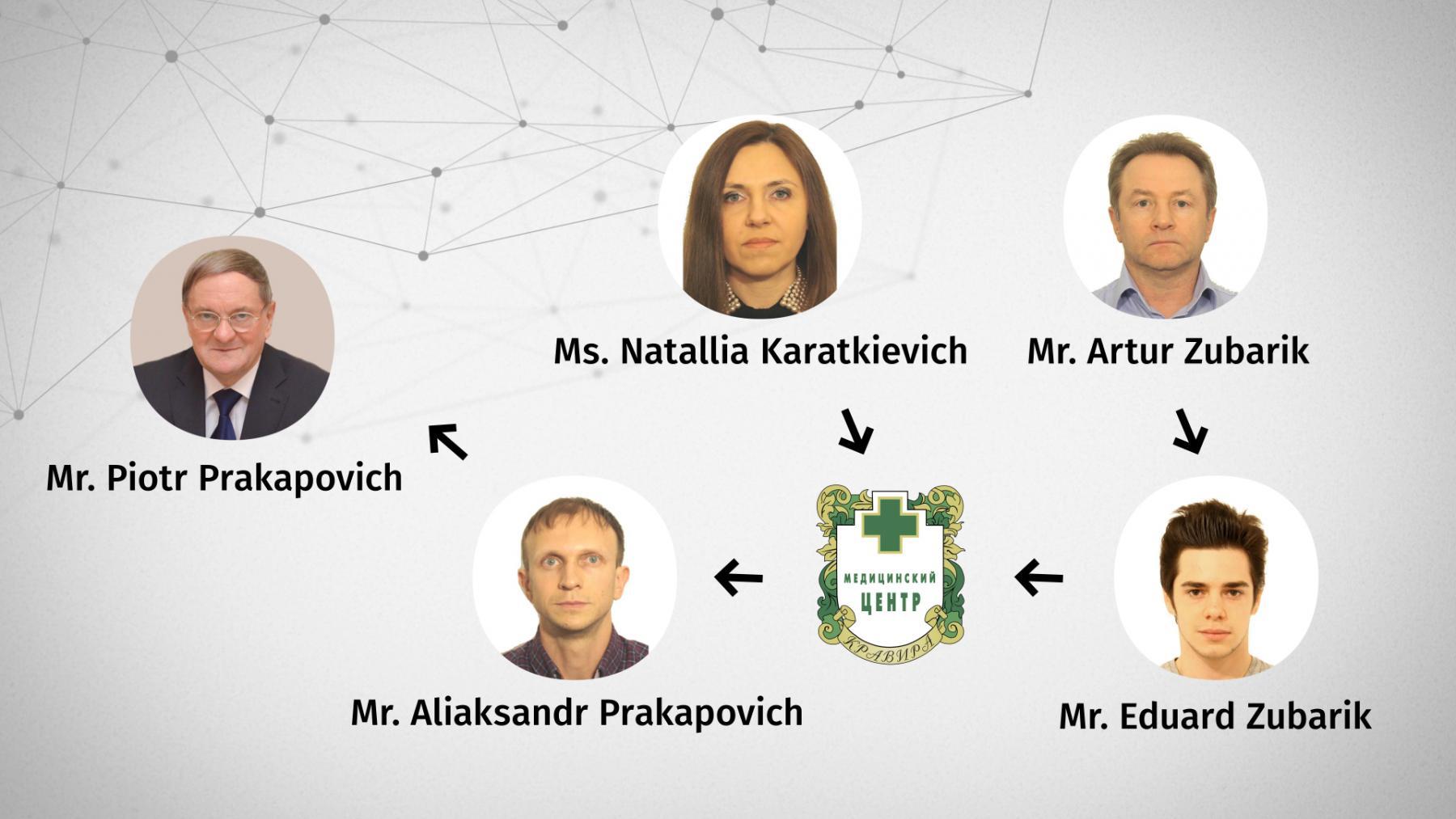 As the lack of access to qualified personnel and import prosthetics is inflicting misery on thousands of public hospital patients awaiting their turn for a $3k operation, Merci has become the only place in Belarus where one can receive treatment with import prosthetics, albeit at much higher prices ranging from $6.5 to $8k a pop. A spokesperson on the Ministry of Health official hotline told us they were unaware of the high prices at Merci.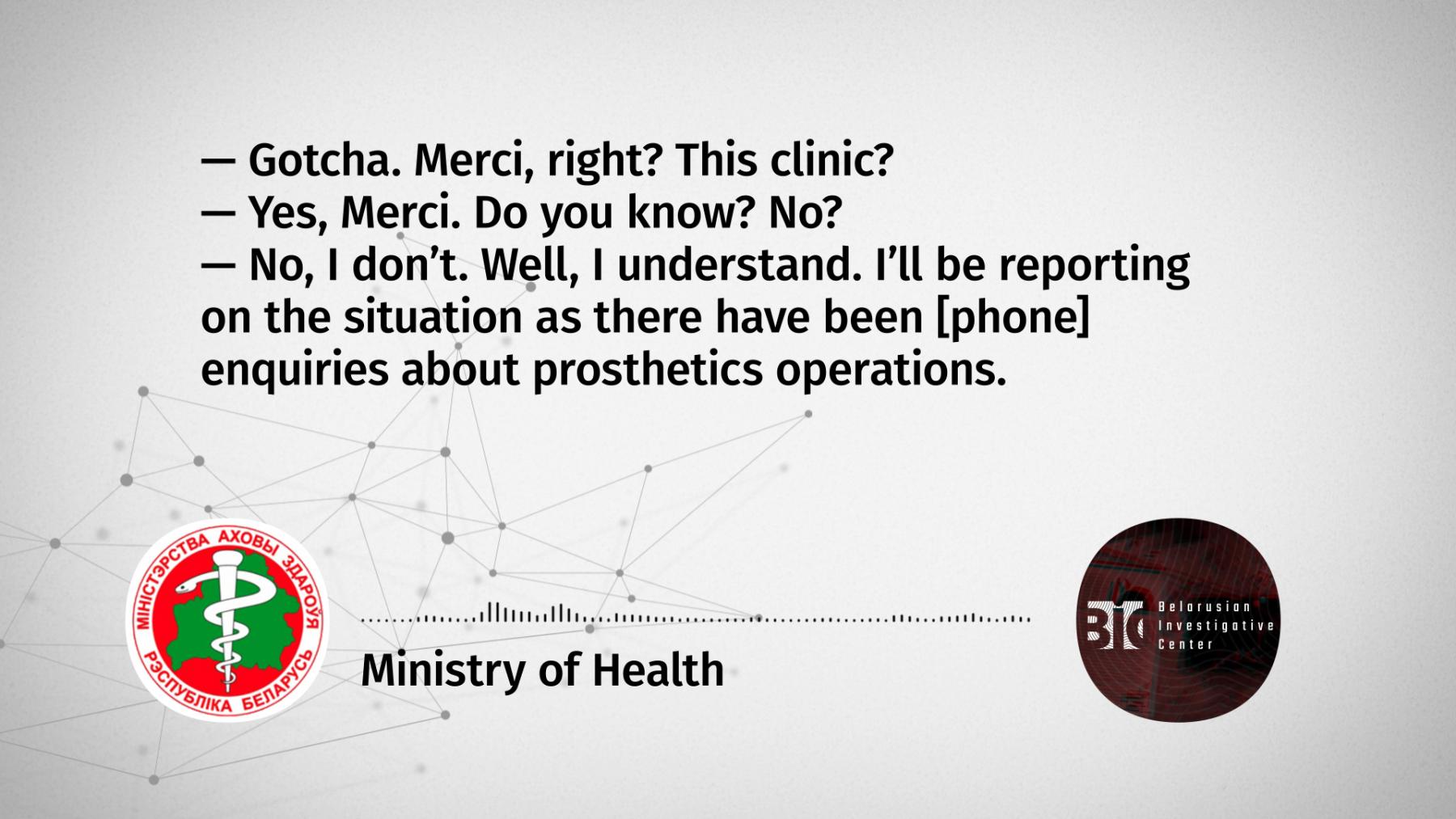 Similarly, our investigators probed 4G technology provision services and exposed suspicious activity. Best practice would normally involve the government auctioning off rights to deliver 4G infrastructure to private sector companies to stimulate competition. But Mr. Lukashenka has granted the right to BeCloud, a public-private company associated with the regime's security services.
A 51 per cent stake in BeCloud is owned by the infamous Operations and Analysis Centre that Mr. Viktar Lukashenka used to head, and the rest by entities associated with Russian weapons traders.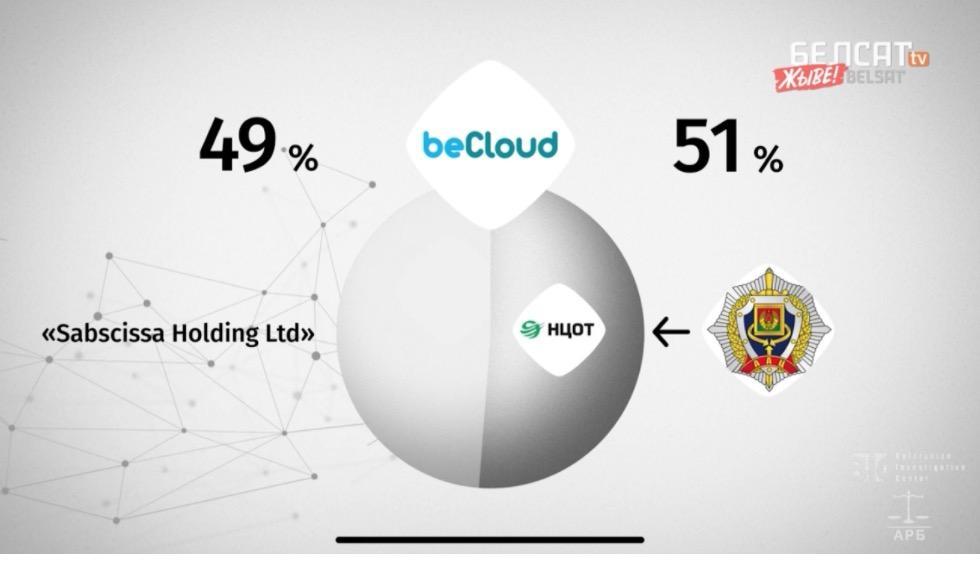 In its early days, BeCloud had pledged to invest $400 m into the development of 4G infrastructure in Belarus, but there is no evidence to suggest the company delivered on its commitment.
As well as in infrastructure delivery, the government continued to neglect best practice in logistics. In 2013, in an attempt to cut its export costs, Belarus potash mining company Belaruskali purchased a 30 per cent stake in a Lithuanian company BKT that owns a terminal in Klaipeda port.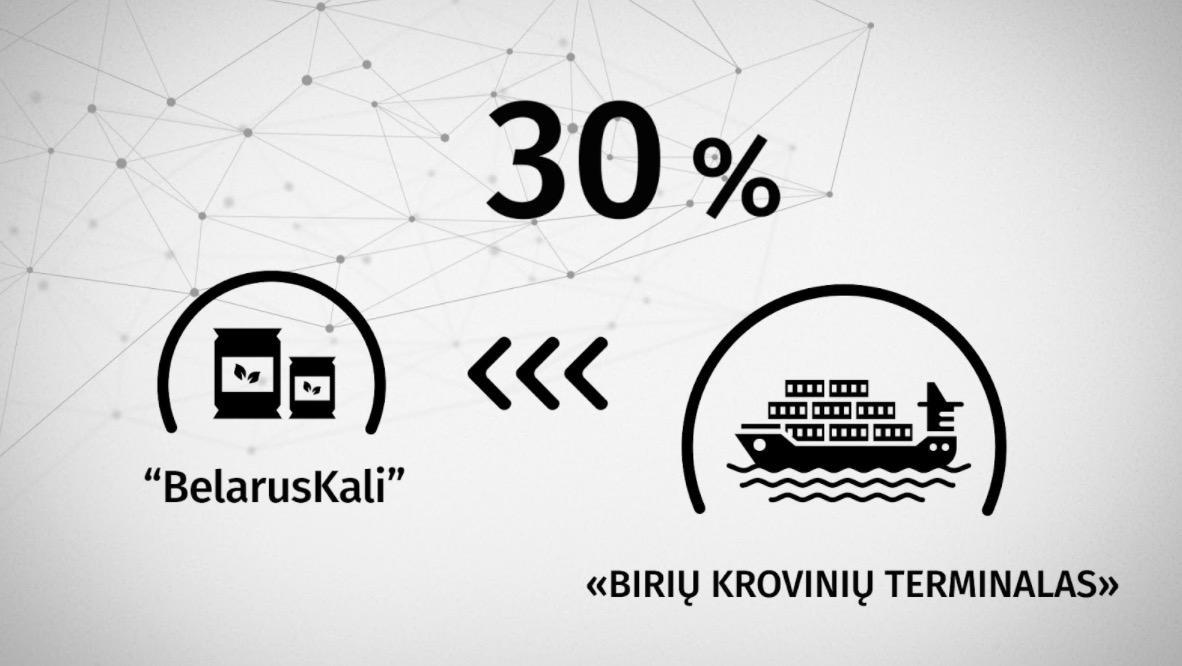 As our investigation revealed, the BKT's owner Mr. Igor Udovitsky and director Mr. Vidmantas Dambrauskas had used a series of their other firms to service Belaruskali's logistics needs at prices several times the market average. The firms' combined profits exceeded those of Belaruskali.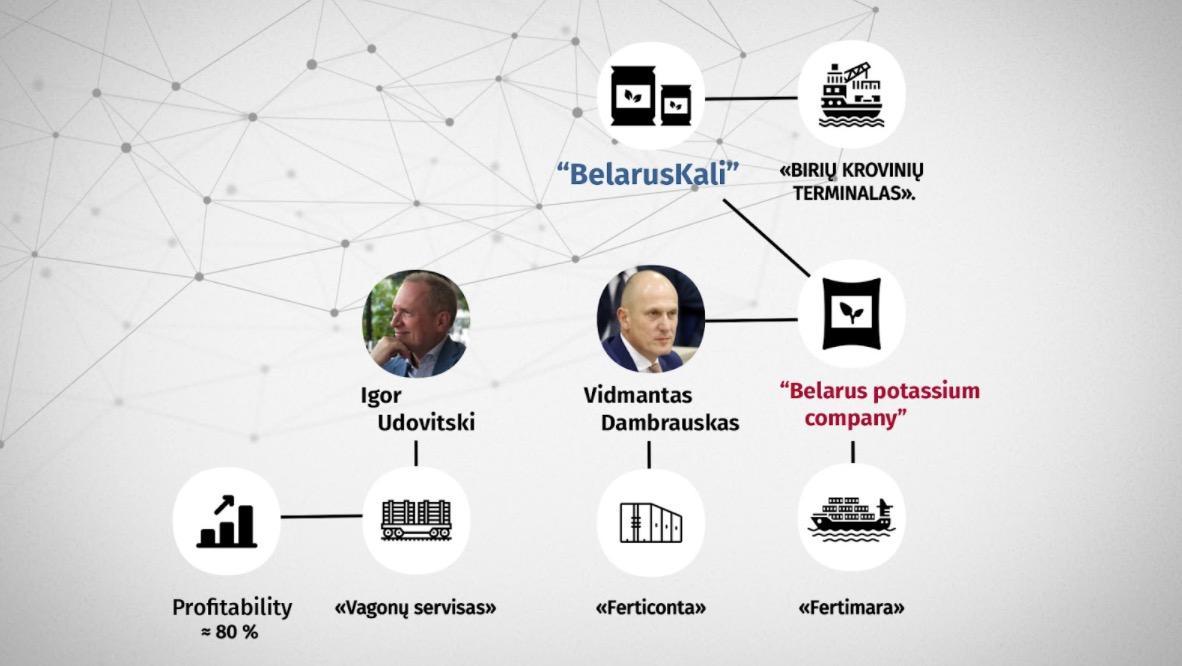 As we published our investigation and as Belarusian potash transit through Lithuania froze due to sanctions, the BKT halted its operations and fired almost all of its staff,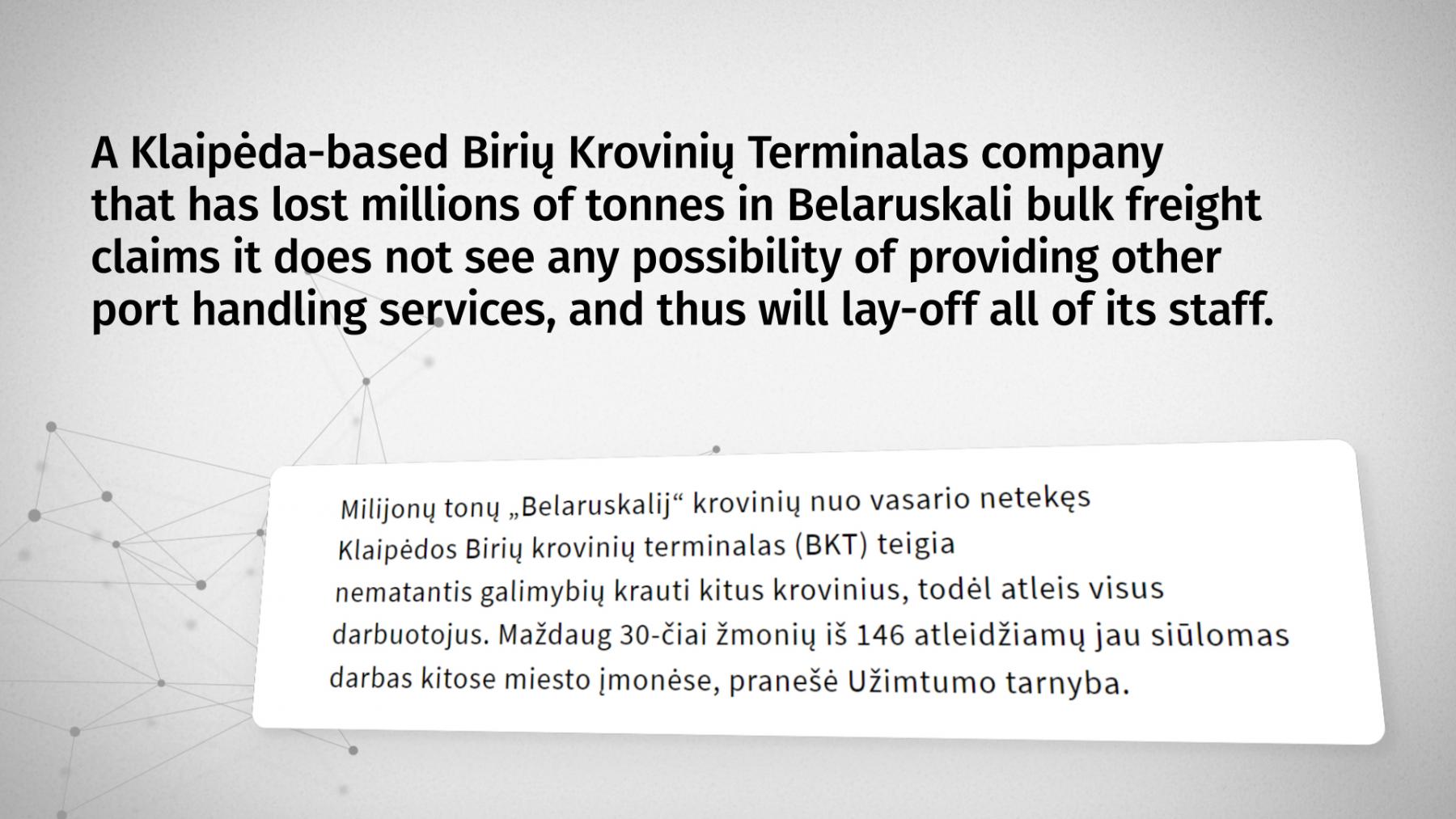 including Mr. Dambrauskas.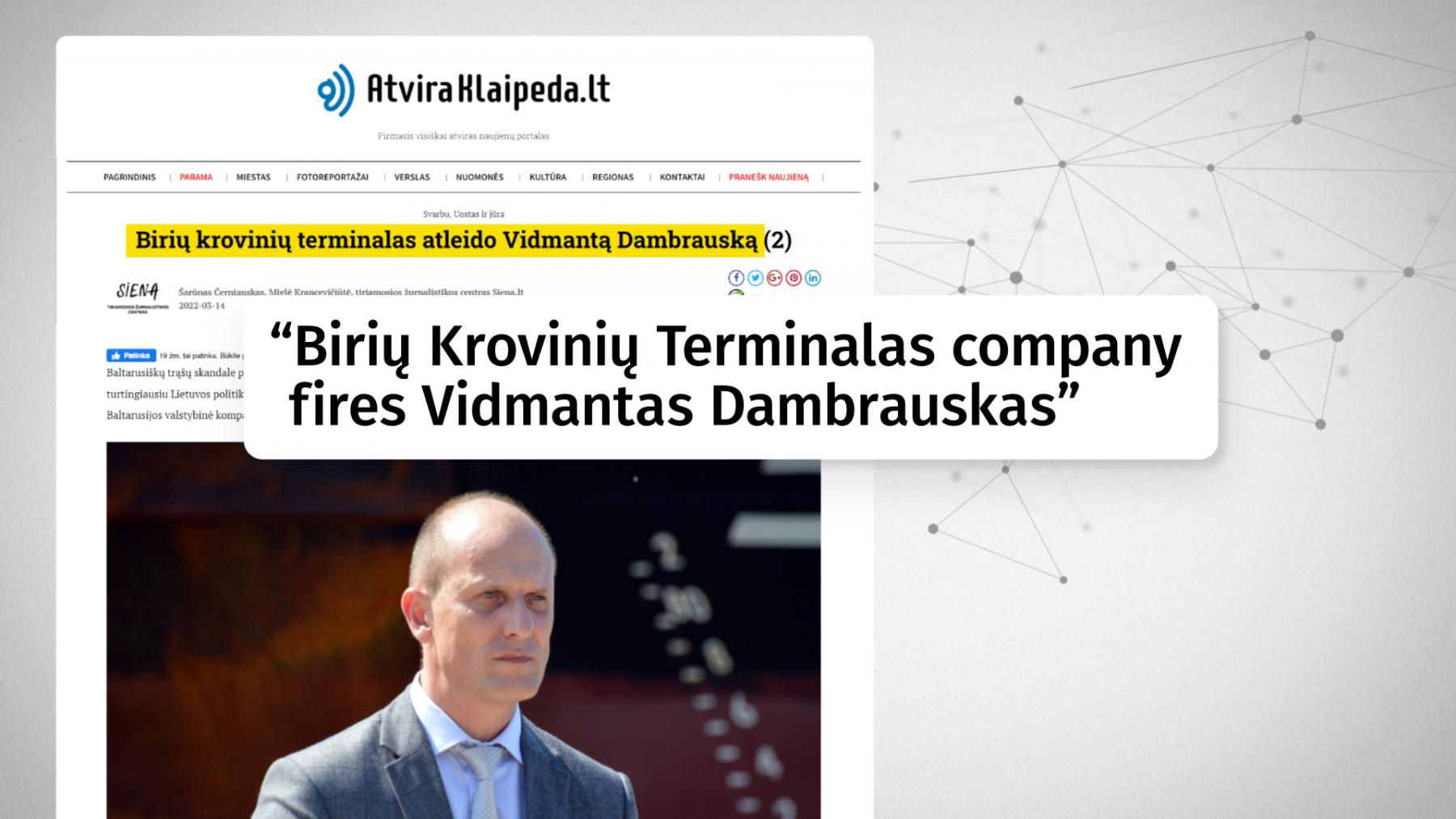 The company's new director became Mr. Ruslan Malinin, the former head of Agrofertrans, a UK company. The entity is owned by Mr. Aliaksandr Skrypka, a Ukrainian businessman linked with the Directorate of the President of the Republic of Belarus (DPRB) via Belagrofert, a Belarusian company.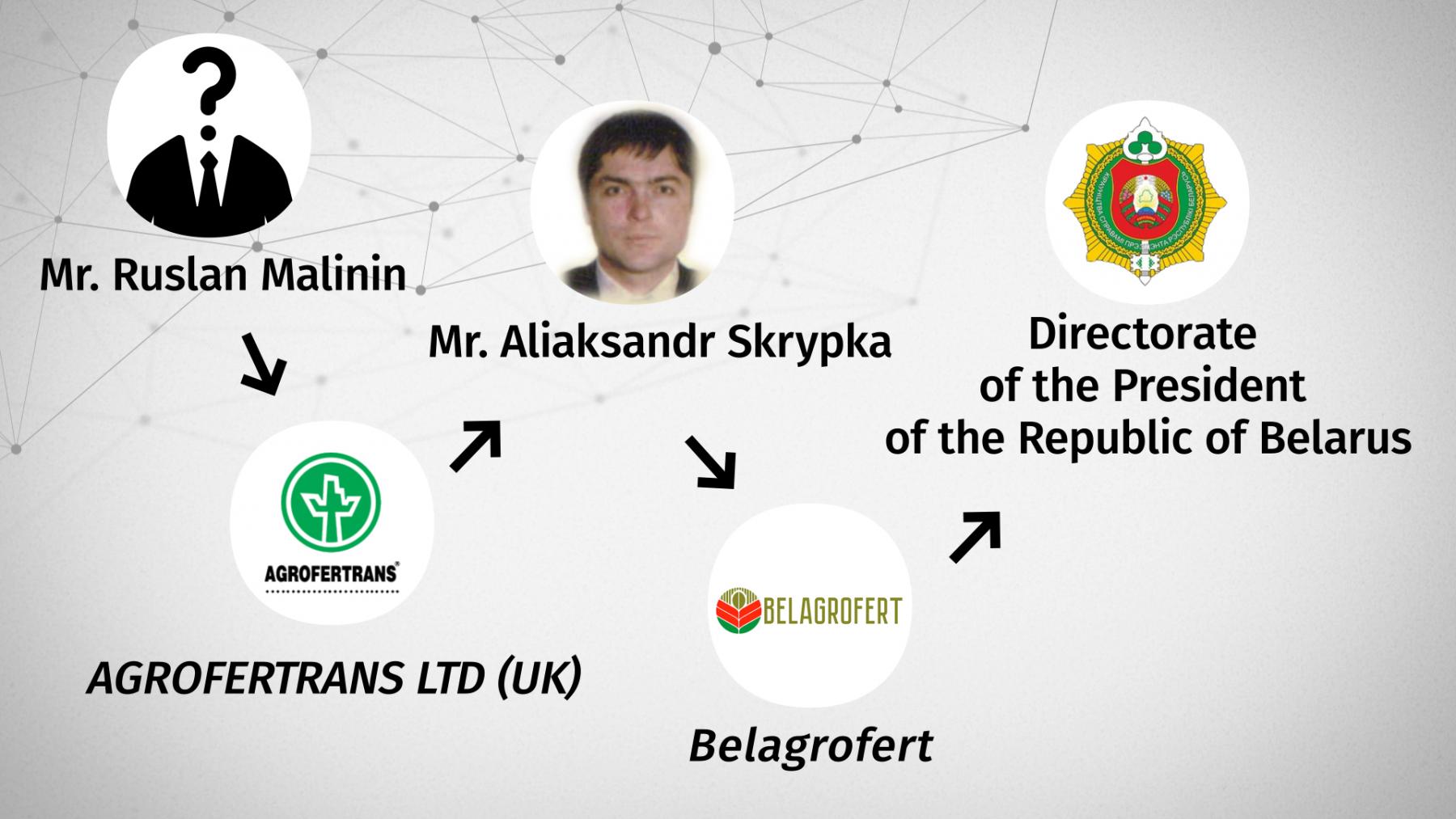 Another one of our investigations exposed how senior government officials working at the DPRB like to create government companies that earn them commercial profits.
In 2018, Mr. Viktar Sheyman,
the then head of the DPRB, combined Belarusian machinery export trade with gold mining concessions in Zimbabwe in one firm, Zim GoldFields. The mining firm's ultimate beneficiaries became Mr. Aleksandr Zingman and Mr. Sheyman's son Viktar.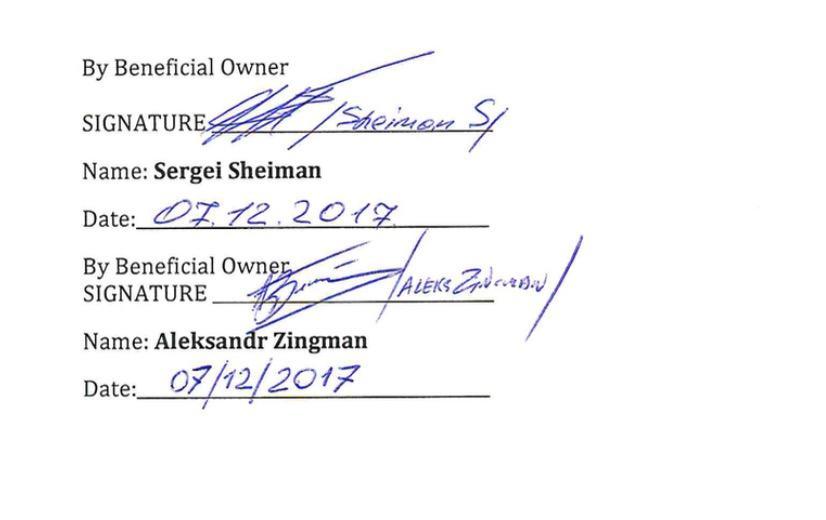 The Belarus Government issued several special grants and concessions for gold exploration in Zimbabwe to firm. Zim GoldFields contracted Belgeopoisk, a firm linked with the DPRB, to carry out the exploration.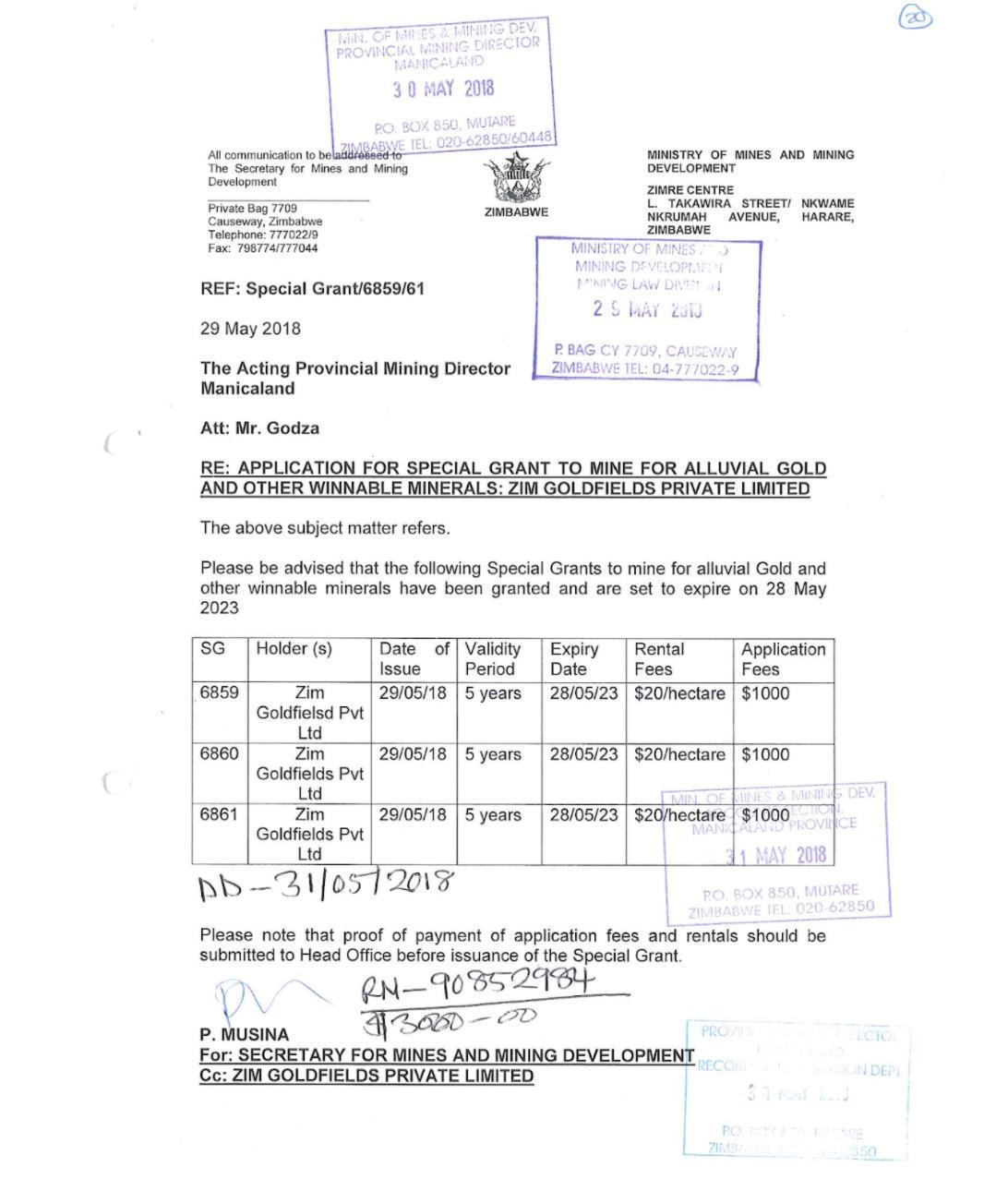 Zim GoldFields is now owned by Globalcustom-Management, a Mr. Sheyman-affiliated logistics company that was spotted in a crooked supply chain of sanctioned goods to Russia, flower re-exports, and other such activities.
As we can see, oligarch-controlled schemes have the power to evolve under threat. This only means we will continue exposing those who keep raiding government coffers and pockets of the Belarusian people.